During the past month, XJTLU was mentioned in media reports from outlets including China Daily, China Science Daily, people.com.cn, chinanews.com.cn, China Scholars Abroad, Yangtze Evening Post, Modern Express, Metropolitan Express, Beijing Daily, Jiangsu Broadcasting Corporation and Suzhou Daily.
Researchers from XJTLU have also been included in stories and sought for comment in media outlets including That's Suzhou, Yahoo!Life, The Jakarta Post, GAMBERO ROSSO, Business Because, LA NACIÓN, Phys.org, EurekAlert!, Earth.com, Tech Xplore and more.
Topics included campus life, expert insights, scientific achievements and external communication.
Campus Life
MODERN EXPRESS
Headline: XJTLU looks at future education with the latest generative AI technology
Published on: 23 June 2023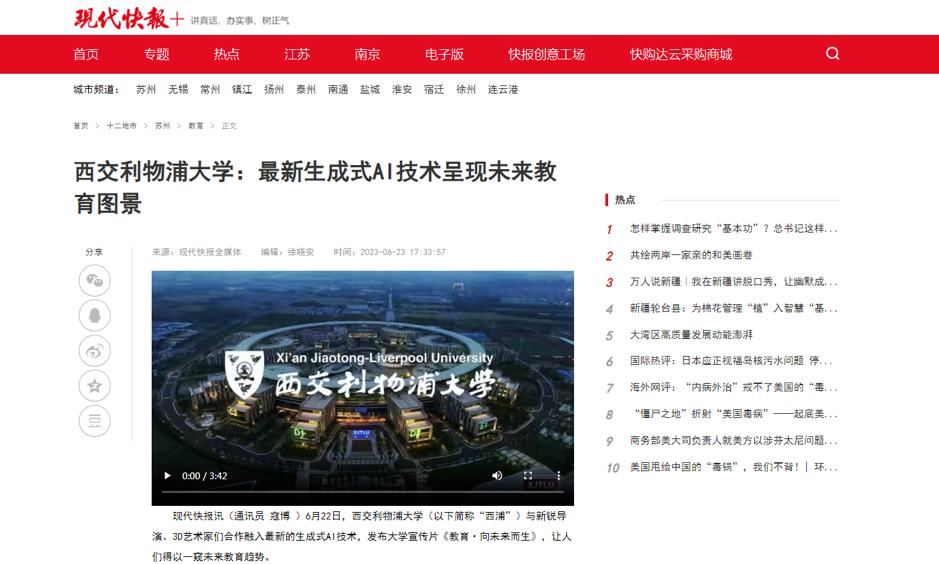 Summary: On 22 June, XJTLU released a corporate video showcasing the trend of future education. Produced by famous directors and 3D artists, the video utilised the latest generative AI technology to provide viewers with a unique experience.
This news was also reported by Metropolitan Express, Jiangsu Broadcasting Corporation, chjzx.com.cn and more.
Expert Insights
SUZHOU DAILY
Headline: The documentary "Suzhou in the Eyes of Expats" begins its journey in Wujiang
Published on: 30 May 2023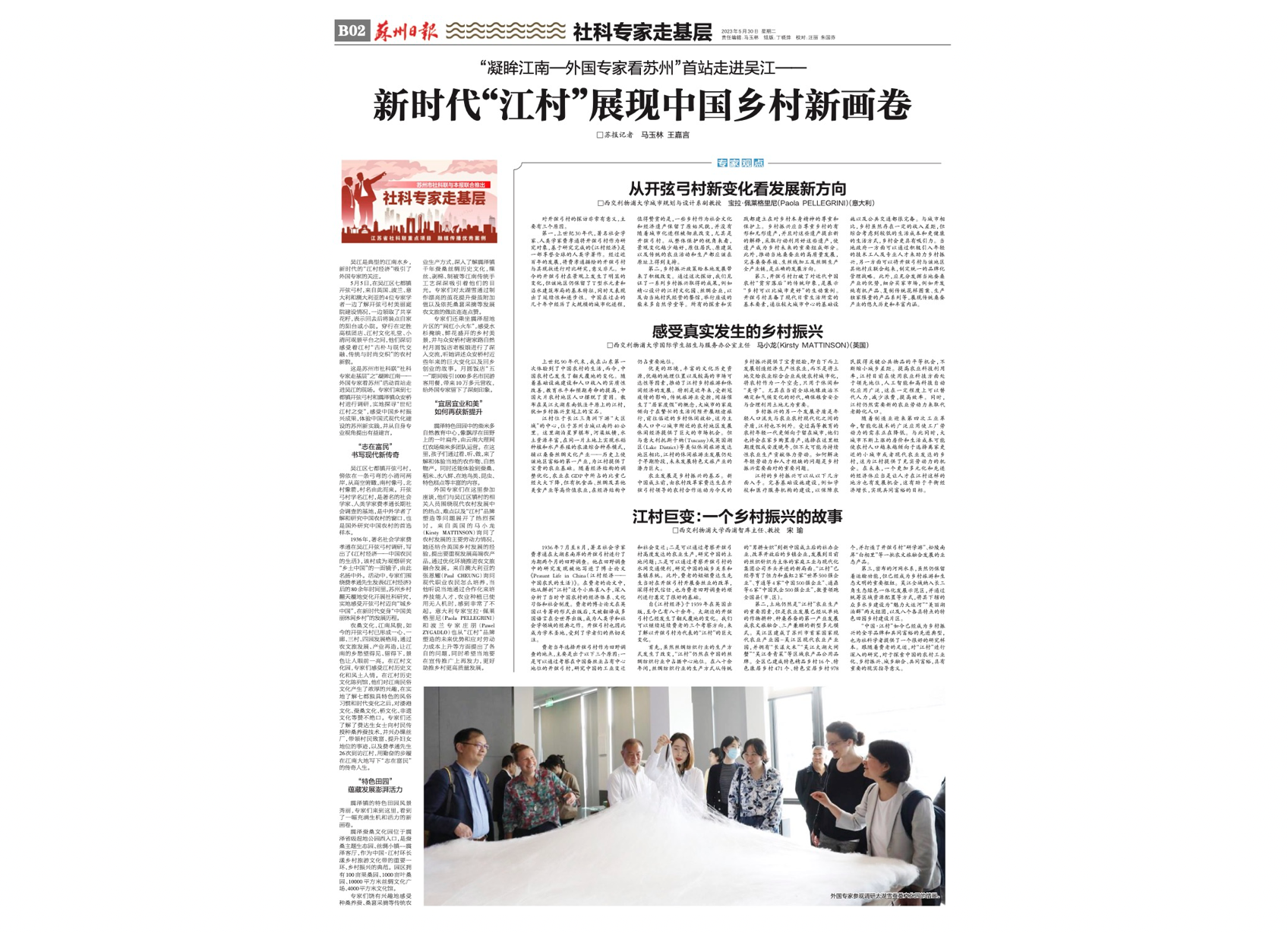 Summary: Recently, four expats from XJTLU – Kirsty Mattinson from the UK, Dr Paul Cheung from Australia, Dr Paola Pellegrini from Italy, and Dr Paweł Zygadło from Poland – went to Kaixiangong village in Wujiang District, Suzhou.
During their visit, they learned about the "Beautiful Courtyard" project in the village – a programme that involves renovating traditional courtyards, planting greenery, and improving infrastructure to create attractive and functional living spaces in rural areas. They were also gifted flower seeds to plant in their balconies or courtyards.
CHINA SCHOLARS ABROAD
Headline: Digitalisation supports Sino-foreign education
Published in: June 2023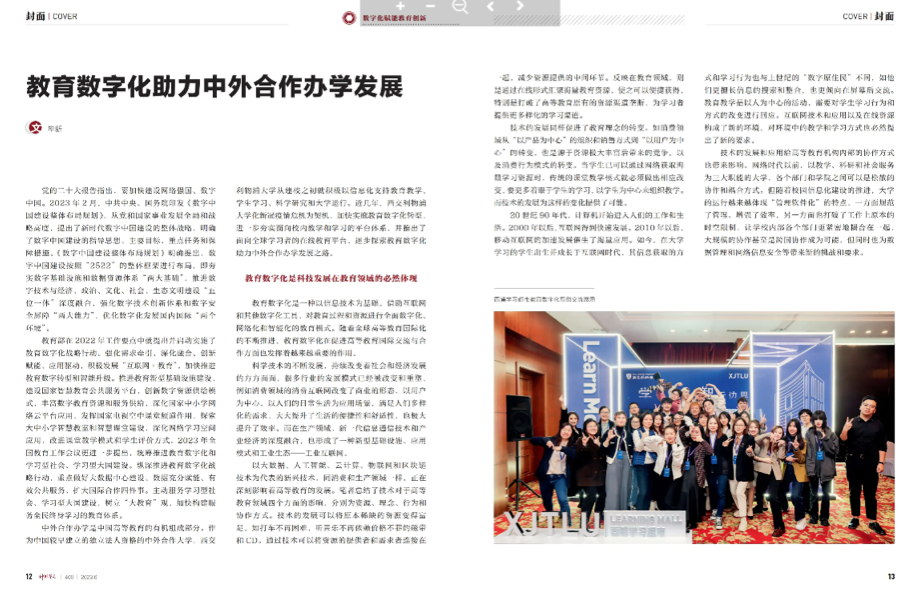 Summary: Dr Xin Bi, Director of XJTLU's Centre for Knowledge and Information and XJTLU Learning Mall, recently published an article in the China Scholars Abroad magazine. The article highlights that XJTLU has leveraged the pandemic as an opportunity to accelerate the digital transformation of education. This has involved improving the existing teaching and learning facilities, introducing an online platform for global learners, and embarking on a journey to support Sino-foreign cooperation through digitalisation.
CHINA SCIENCE DAILY
Headline: University students: 'Where has the time gone?'
Published on: 6 June 2023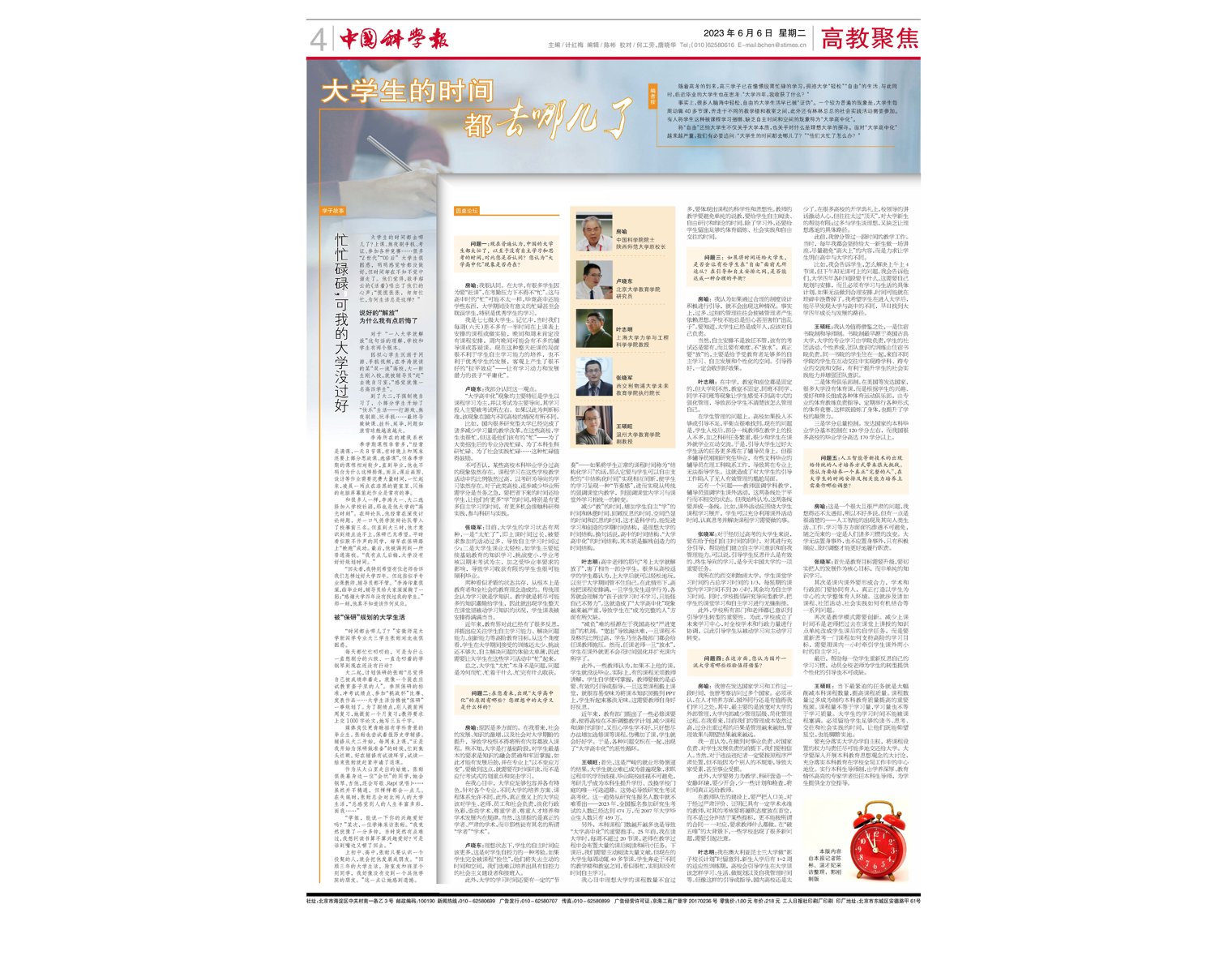 Summary: As Gaokao approached, high school students were looking forward to the freedom that college life can offer, while soon-to-be graduates reflected on their four-year journey and wondered "Where has the time gone?" These reflections raise concerns about how students manage their busy schedules and spend their time effectively.
In a recent interview with China Science Daily, Dr Xiaojun Zhang, Executive Dean of XJTLU's Academy of Future Education, discussed two learning states of university students. The first state is being "too busy", where students struggle to find time for self-directed learning due to excessive classroom time and mandatory activities. The second state is having no actual learning, where students focus mainly on passing final exams, rather than gaining knowledge and skills.
Scientific Achievements
JIANGSU BROADCASTING CORPORATION
Headline: How does CEO-board trust affect a company? XJTLU researcher publishes paper in top journal
Published on: 22 June 2023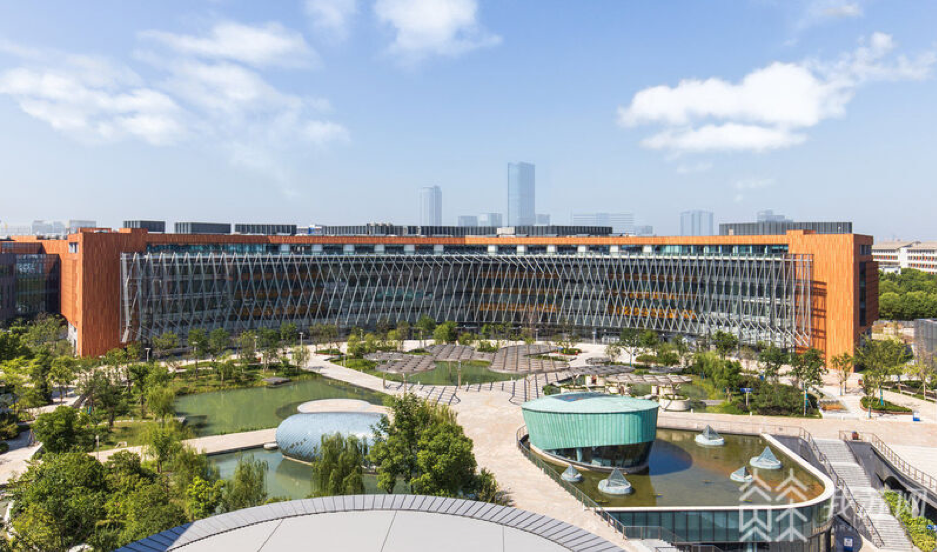 Summary: Dr Zhaoran Gong, Assistant Professor from International Business School Suzhou (IBSS), co-authored a paper titled "In the CEO we trust: Negative effects of trust between the board and the CEO". This marks an important achievement for IBSS as it is the first article to be accepted by the Journal of Financial and Quantitative Analysis, one of the top finance journals worldwide.
External Communication
PEOPLE.COM.CN
Headline: The Forum on Innovation and Development of Future Learning Centre was held in Qingdao, Shandong province
Published on: 2 June 2023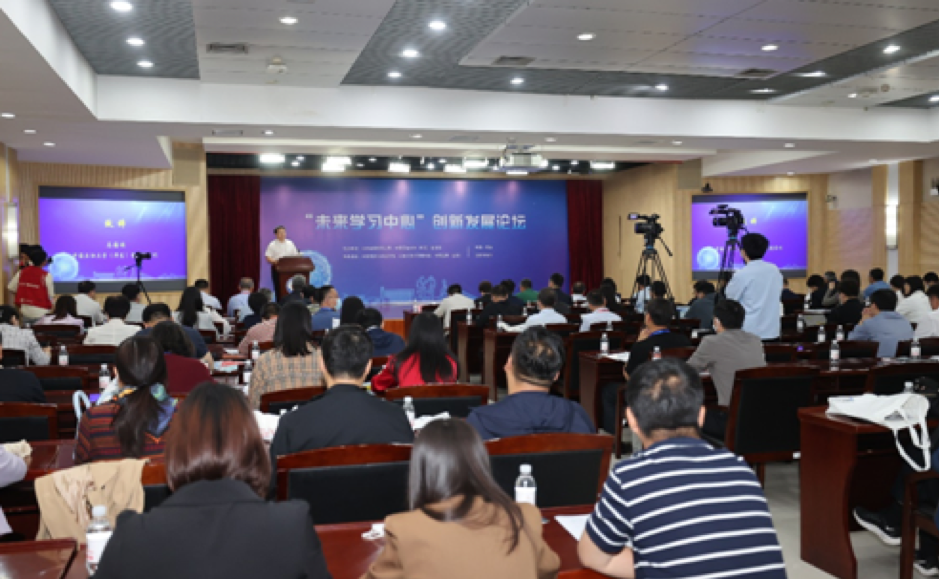 Summary: On 1 and 2 June, the Forum on Innovation and Development of Future Learning Centre was held at China University of Petroleum (East China) in Qingdao, Shandong province. The forum discussed the construction ideas, design framework, and implementation of a Future Learning Centre.
During the event, Dr Xin Bi, Director of XJTLU's Centre for Knowledge and Information, shared XJTLU's innovative practices and experience in guiding students to shift from exam-oriented learning to student-centred and research-oriented learning.
This news was also reported by jyb.cn, ifeng.com, guanhai.com.cn, dzwww.com, ScienceNet.cn and more.
BEIJING DAILY
Headline: The China Sci-Fi Industry Summit 2023 kicked off
Published on: 31 May 2023

Summary: On 20 May, the China Science Fiction Research Centre held the China Sci-Fi Industry Summit 2023 in Beijing. Dr Marco Pellitteri, Associate Professor from XJTLU's Department of Media and Communication, was invited to share his views on various topics related to the animation industry.
CHINA DAILY
Headline: Next 50 years: World heritage as a source of resilience, humanity and innovation
Published on: 13 June 2023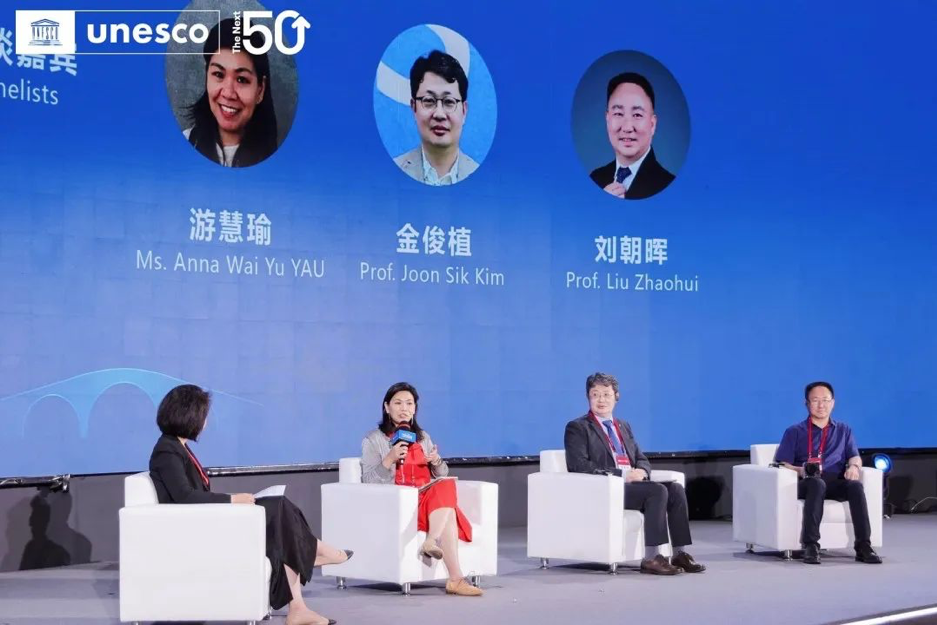 Summary: On 9 June, UNESCO and Hangzhou Municipal Government organised an event titled "Next 50 years: World heritage as a source of resilience, humanity and innovation". The event focused on the governance mechanism and management system of historic cities, with a panel discussion featuring Professor Joon Sik Kim from XJTLU's Department of Urban Planning and Design.
XJTLU in Multi-language Media 
THAT'S SUZHOU
Headline: WATCH: XJTLU International Fair 2023 – Don't Miss It Next Year!
Published on: 22 May 2023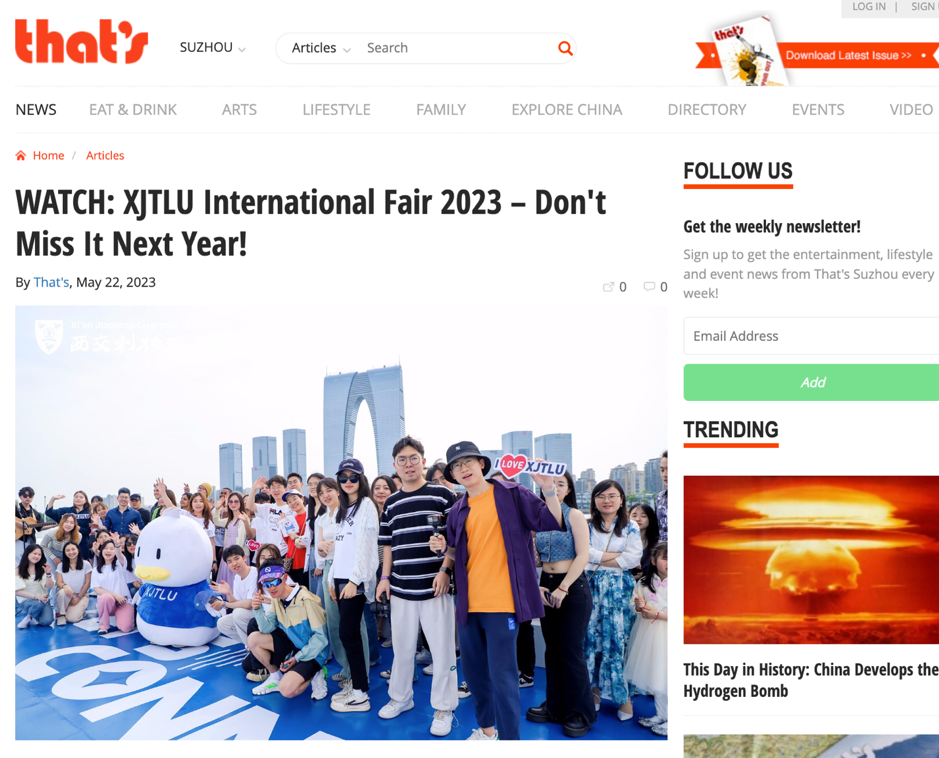 Summary:  XJTLU staff and students, local residents, and other guests gathered at the second XJTLU International Fair on 13 May to enjoy the diverse sights, sounds and tastes of the globe.
In the morning, groups of XJTLU students and staff could visit the Suzhou Silk Museum to learn more about the city's silk history or cruise around Jinji Lake to enjoy beautiful modern Suzhou scenery.
Later that day, the University welcomed the surrounding community to join its staff and students at an outdoor party, which included music, dancing, food, and an international photography contest exhibition.
YAHOO!LIFE
Headline: Eradication of Small Mammals Is Harming Vital Ecosystems
Published on: 24 May 2023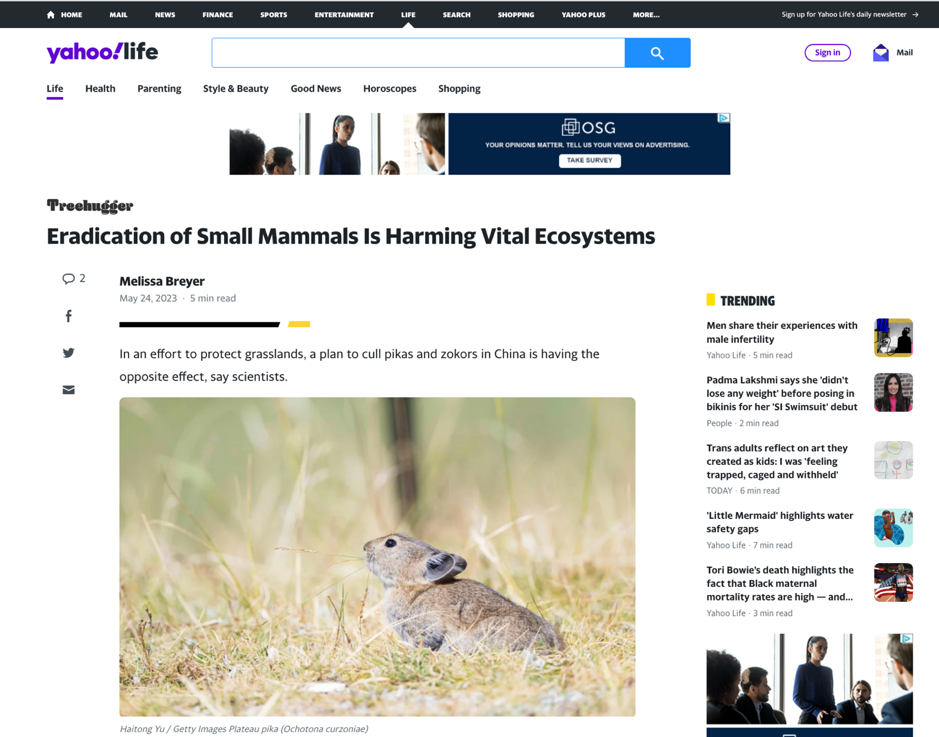 Summary: A new article published in the Journal of Animal Ecology suggests that current measures to protect grasslands in the Qinghai-Tibetan Plateau are damaging the ecosystem and should be stopped.
The existing policy, introduced in 2000, calls for the eradication of small burrowing mammals. These include two mountain-dwelling herbivores, the plateau pika and the zokor. Both are keystone species and are known as ecosystem engineers due to their modification of and impact on the environment.
Professor Johannes Knops from XJTLU's Department of Health and Environmental Sciences is the corresponding author.
This news was also reported by Phys.Org, Treehugger, Mediafax, EurekAlert!, Earth.com  and more.
MF FASHION
Headline: Italian design icons torna a Chongqing e lancia un contest (Italian Design Icons returns to Chongqing and launches a contest)
Published on: 27 May 2023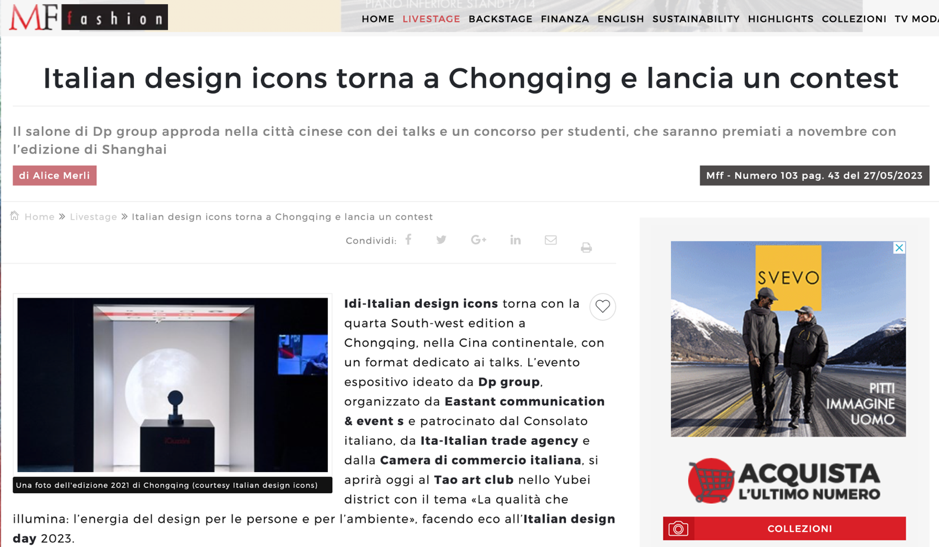 Summary: The 2023 Italian Design Icons Fourth Edition, an exhibition that showcases Italian design excellence, took place in Chongqing, China. Silvia Albano from XJTLU's Design School was invited as a guest speaker.
THE JAKARTA POST
Headline: East-West international education readies graduates for the future of work
Published on: 31 May 2023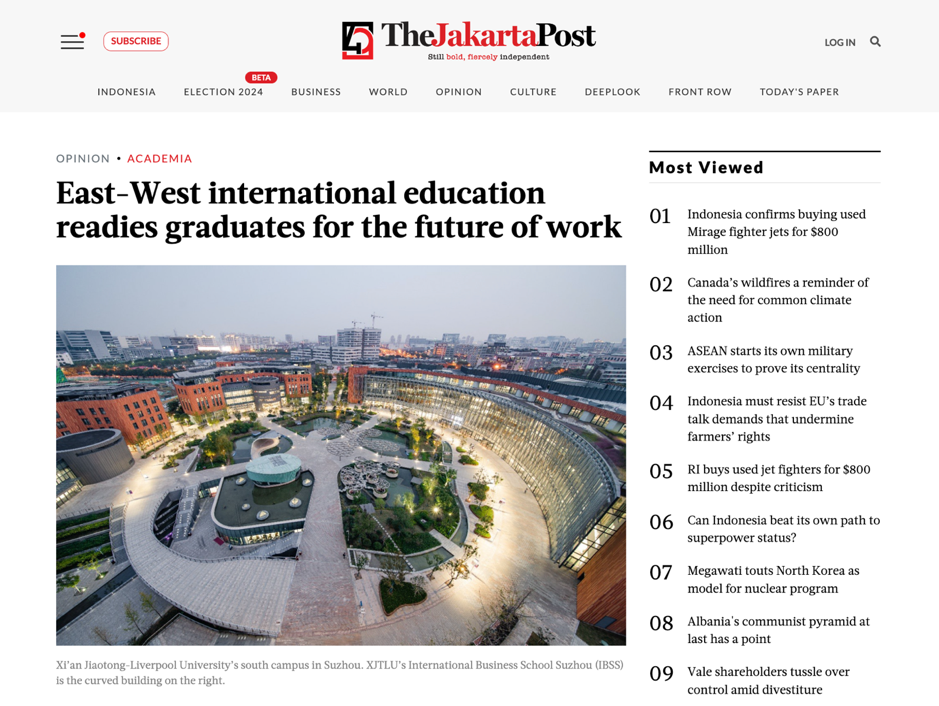 Summary: In a recent article, The Jakarta Post highlights XJTLU as an example of an international university that prepares students for the challenges of the modern workplace. The article says studying abroad can enhance students' soft skills, such as communication, problem-solving, and intercultural skills.
In the article, XJTLU alumna Jesslyn Febriani shared how studying at the University helped her improve her Mandarin and job skills needed to succeed in an international company.
GAMBERO ROSSO
Headline: Il futuro della carne coltivata e il presente plant based: costi alti e mercati in crescita (The future of cultivated meat and the present of plant-based: high costs and growing markets)
Published on: 4 June 2023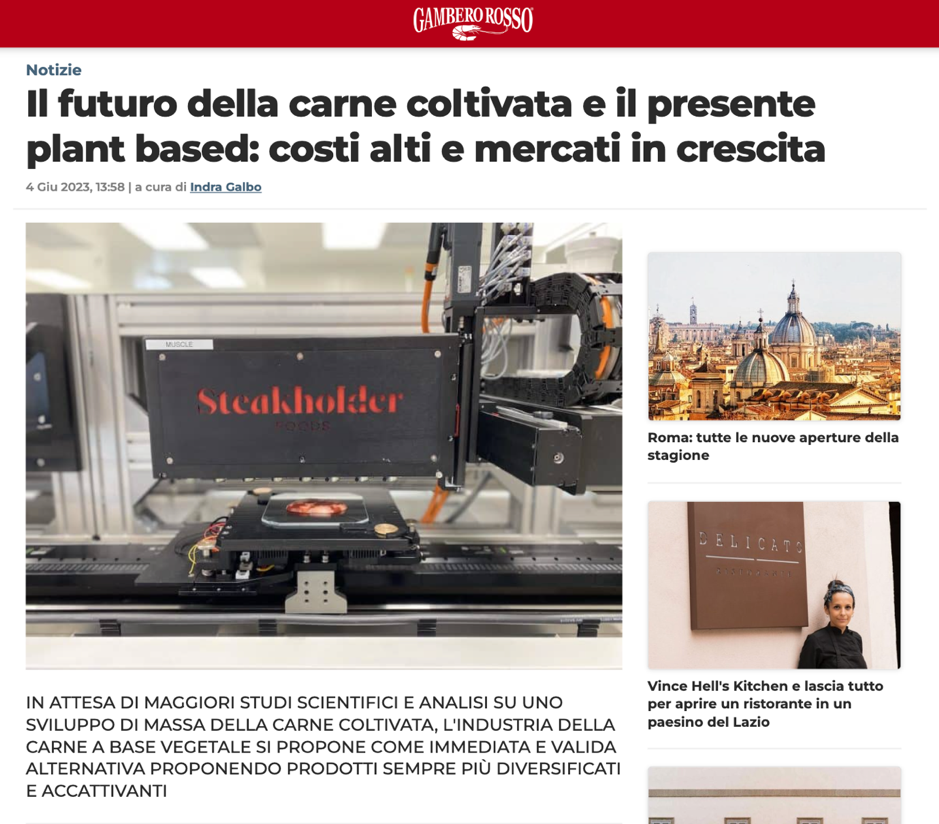 Summary: Researchers from Singapore and China have found a way to use food waste for culturing meat, reducing production costs and helping to make cultured meat a viable option for feeding the world's population.
Professor Jie Sun from XJTLU's School of Advanced Technology says: "Currently, one of the main reasons for the high cost of cultivated meat is the nutrient medium for muscle cells, which still comes from animal proteins. In the future, if suitable plant extracts can be found to provide nutrients, this will further reduce the cost of cultivated meat, making it more accessible."
LA NACIÓN
Headline: Más cerca de la receta perfecta para producir combustibles solares (Closer to the perfect recipe to produce solar fuels)
Published on: 12 June 2023
Summary: Recently, a team of researchers from China and the UK developed new methods to increase the efficiency of producing hydrogen, a zero-emission energy source that can be generated from water using solar energy.
The process, called "water splitting", requires a semiconductor photocatalyst that absorbs sunlight and uses its energy to split water into hydrogen and oxygen. The team, led by Dr Graham Dawson from XJTLU's School of Science, used novel combinations of materials and mixing methods to create new types of photocatalysts that improve the efficiency of hydrogen production.
This news was also reported by Europa Press, 65 Y MÁS, Chemie, Tech Xplore, La Crónica de Hoy and more.
BUSINESS BECAUSE
Headline: Positive Impact Rating 2023: Best business schools for social impact revealed
Published on: 14 June 2023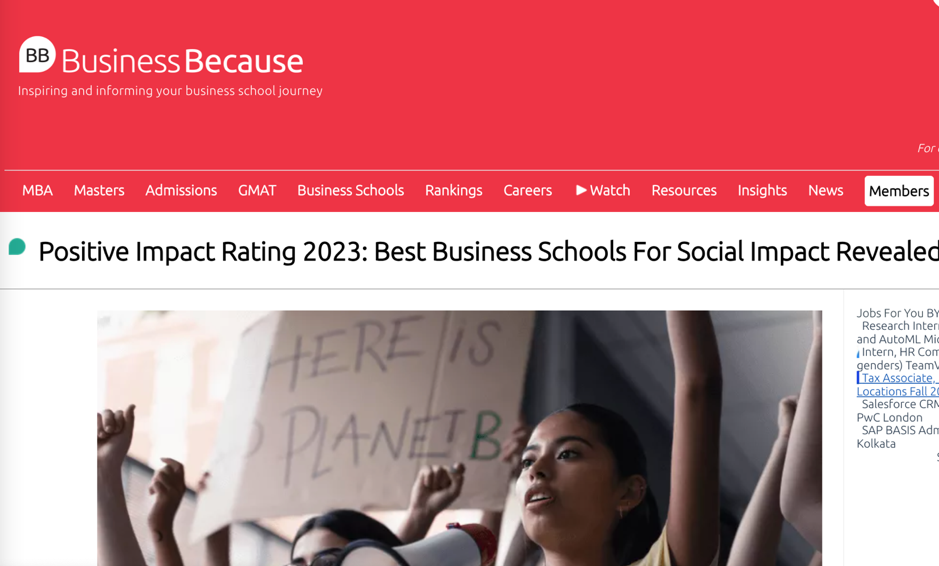 Summary: The annual Positive Impact Rating Report of global business schools was released on 14 June. It's a ranking of global business schools that assesses their positive impact on society and the environment. XJTLU's International Business School Suzhou was listed as one of the 39 "Transforming Schools" worldwide.
By Xinmin Han
Edited by Patricia Pieterse