Professor Tim Jones, appointed Vice-Chancellor of the University of Liverpool in January, recently visited Xi'an Jiaotong-Liverpool University for the first time.
On his first trip to Suzhou as a representative of Liverpool, he met with officials from Suzhou Industrial Park and toured the SIP campus. He also visited XJTLU Entrepreneur College (Taicang), and met with Xi'an Jiaotong University in Xi'an.
"It's quite a short trip; I'm trying to pack a lot in. But I will be coming back on several occasions," he says.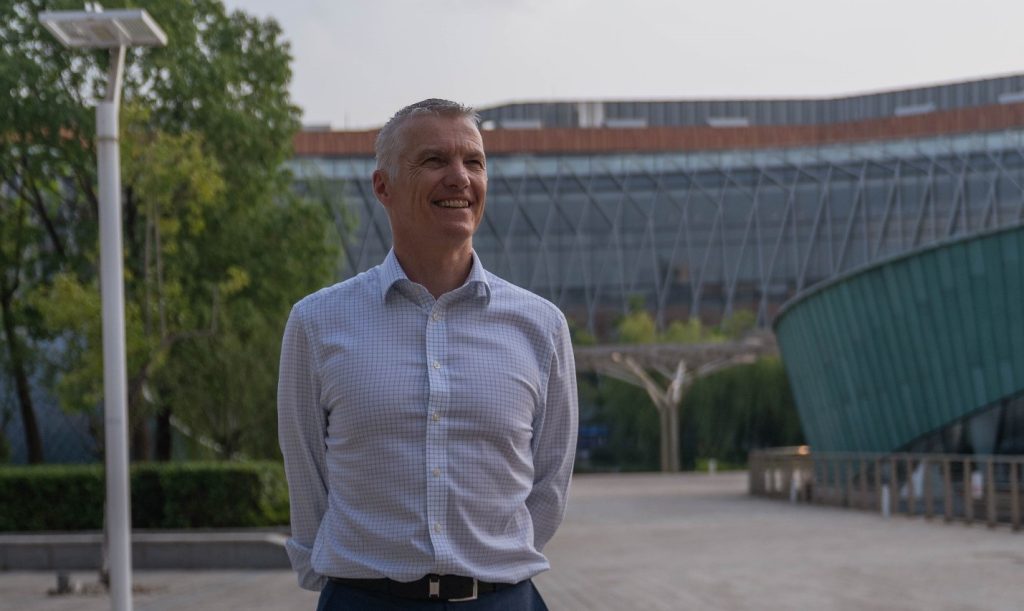 Professor Tim Jones at the XJTLU campus
Professor Jones says he is impressed with what he saw. "A lot of thought has gone into the design of the SIP campus to make it feel like a really nice place for students to be. And not just to learn, but to enjoy their experience," he says.
Back to the beginning
Professor Jones, an alumnus of the University of Liverpool, says he began his tenure getting to know his alma mater again: "A lot has changed in more than 30 years. We've spent quite a lot of time in the last few months developing a new strategic framework, which will take the University into the next decade through the 150th anniversary in 2031."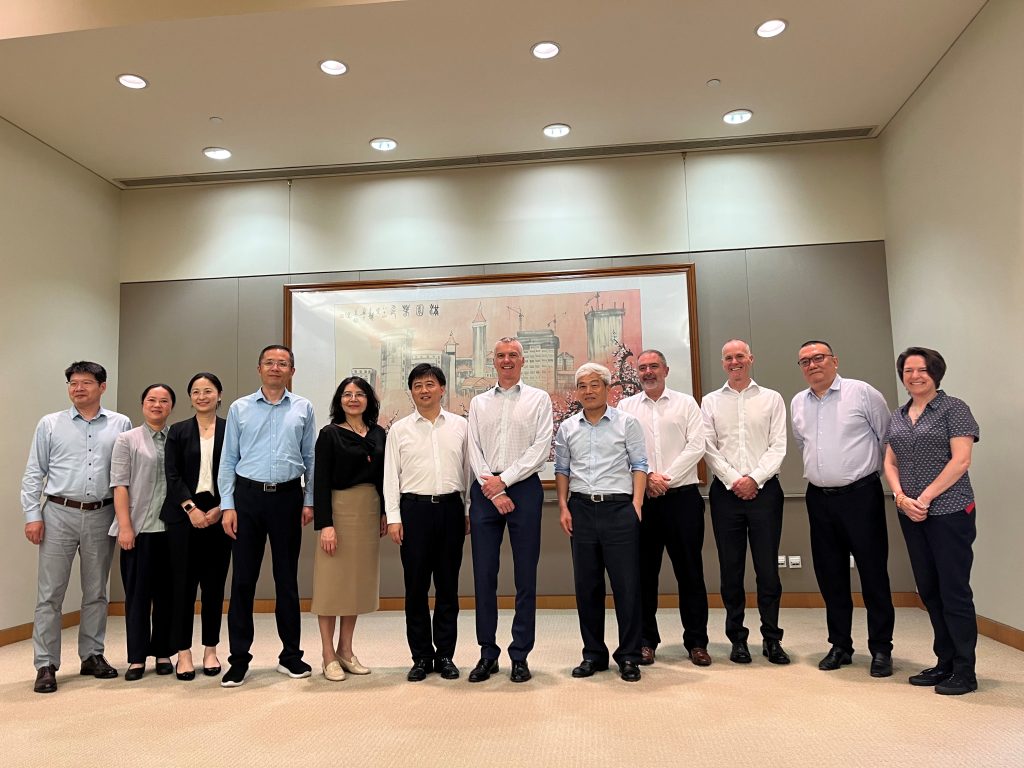 The delegation at Suzhou Industrial Park
One of the significant changes at Liverpool is what brought him here. "Obviously, one big thing that's new since I was there is the XJTLU partnership. It's a very strong, deep relationship. XJTLU is an intrinsic part of what we do on the international stage, particularly in China.
"Part of the reason for coming was to have a look at XJTLU and meet the key people face to face rather than just on a screen. And then try to understand how we can take the partnership to the next stage."
Professor Jones and his delegation also visited XJTLU Entrepreneur College (Taicang) and learned about the development of XJTLU's new Taicang base. They had a quick tour before meeting with the College's leadership team. The University of Liverpool will work closely with the College to promote Syntegrative Education and strengthen the all-around collaboration on student and staff mobility, as well as research and supervision priorities.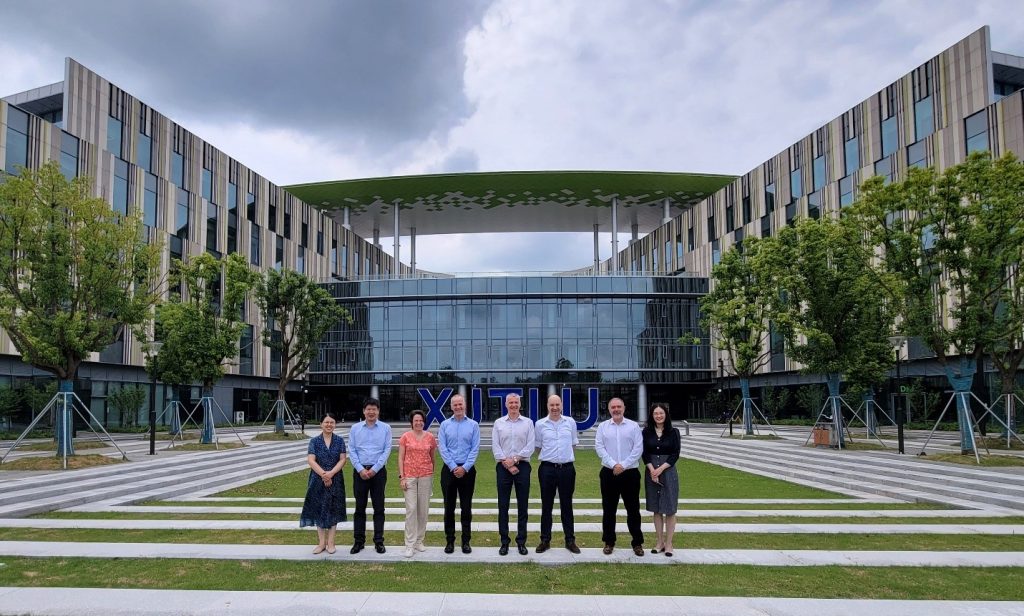 The delegation at XJTLU Entrepreneur College (Taicang)
While in Taicang, they also met with the Taicang Municipal People's Government, as well as the Deputy Mayor, Jingyu Wu.
Professor Jones says: "UoL has recently outlined an initiative on entrepreneurship, enterprise and innovation in the University's new strategy. The City of Liverpool also highlights the development of modern logistics through its port, which also resembles Taicang Port. There is much room for collaboration."
As the last but very important stop for their visit, Professor Jones and the other UoL representatives visited Xi'an Jiaotong University (XJTU) in Xi'an. During the visit, they met with Professor Shuguo Wang, President of XJTU, as well as other XJTU leaders, and exchanged thoughts on collaboration opportunities among the three universities.
UoL and XJTU agreed that there are wide areas for further collaboration, and praised the remarkable achievements made by XJTLU. The delegation also attended the 39th Meeting for the Board of Directors of XJTLU and visited the new XJTU campus located in the Western China Science and Technology Innovation Harbour.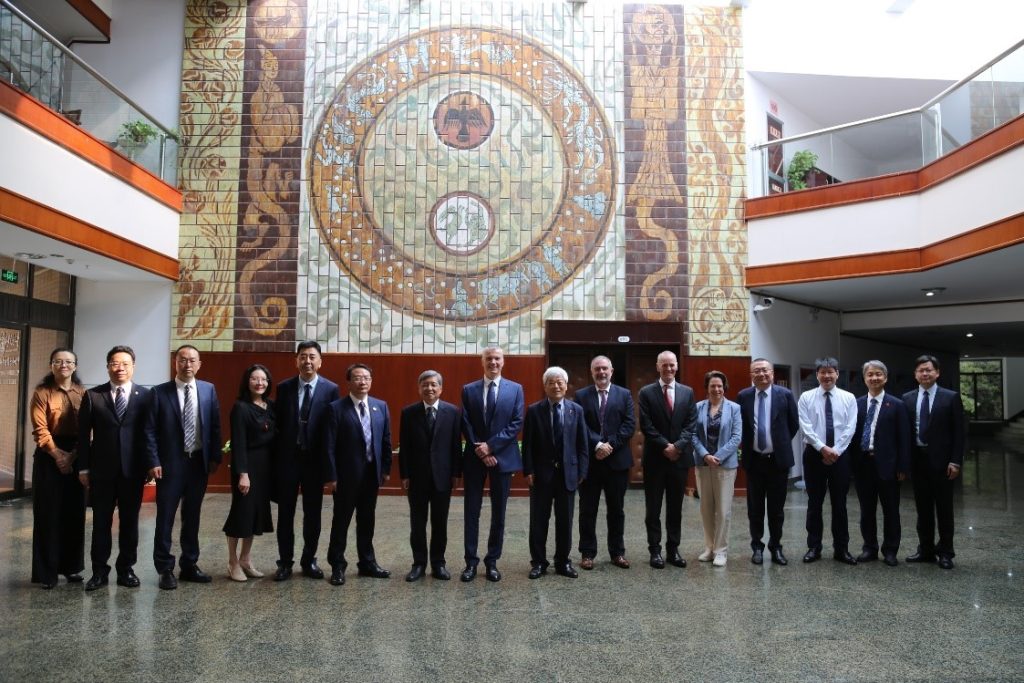 The delegation in Xi'an
Looking ahead
The past few years have been challenging for international higher education, but Professor Jones says the future looks bright.
"We've all gone through quite challenging times with the pandemic and the inability of students and staff to travel. But that's now changing; people are much more mobile. That's good for staff, but it's particularly good for students," he says.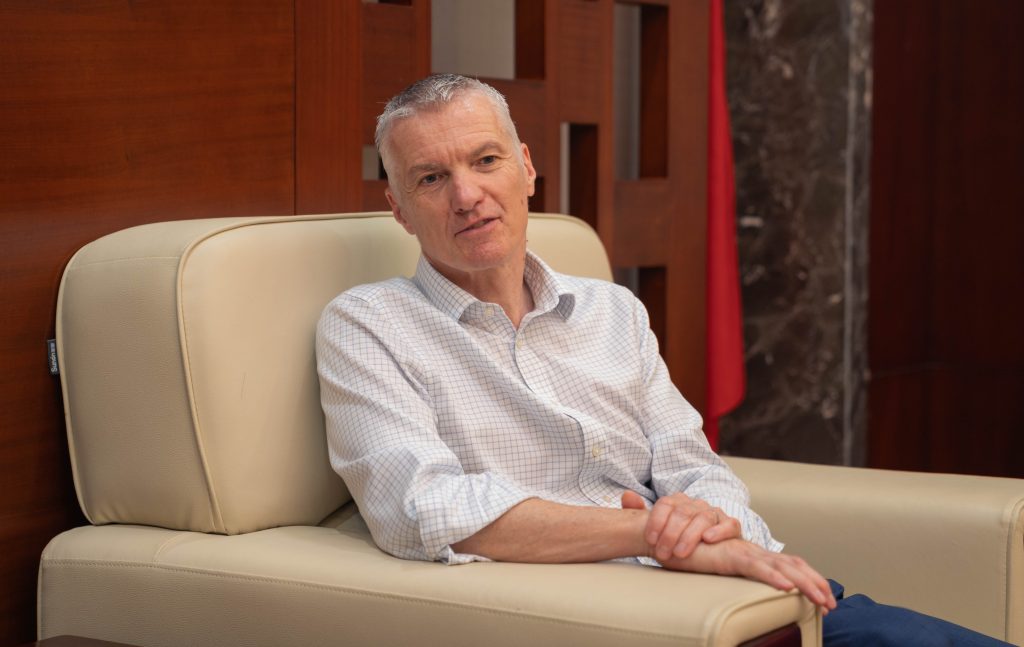 Professor Tim Jones
As for Liverpool's partnership with XJTLU, Professor Jones says it's vital to build on the strengths of the two universities. "There's a lot of interest in expanding PhD programmes, developing research programmes, and interactions with industry. At the moment, we're building on what's good but also expanding."
He says the new XJTLU Wisdom Lake Academy of Pharmacy is one of the opportunities for strengthening the partnership. "We have a long history in pharmacology and medicine at Liverpool, so I think there'll be a very strong relationship there.
"I think we'll be able to do some really interesting and exciting things together in the future," he says.
By Patricia Pieterse
Edited by Xinmin Han
Portrait photos by Chenxu Zhao