Xi'an Jiaotong-Liverpool University welcomed more than 370 students from outside the Chinese mainland with an onsite induction session on 5 September. They have joined XJTLU as undergraduates, exchange and visiting students, master's degree students, Chinese language students, and PhD students.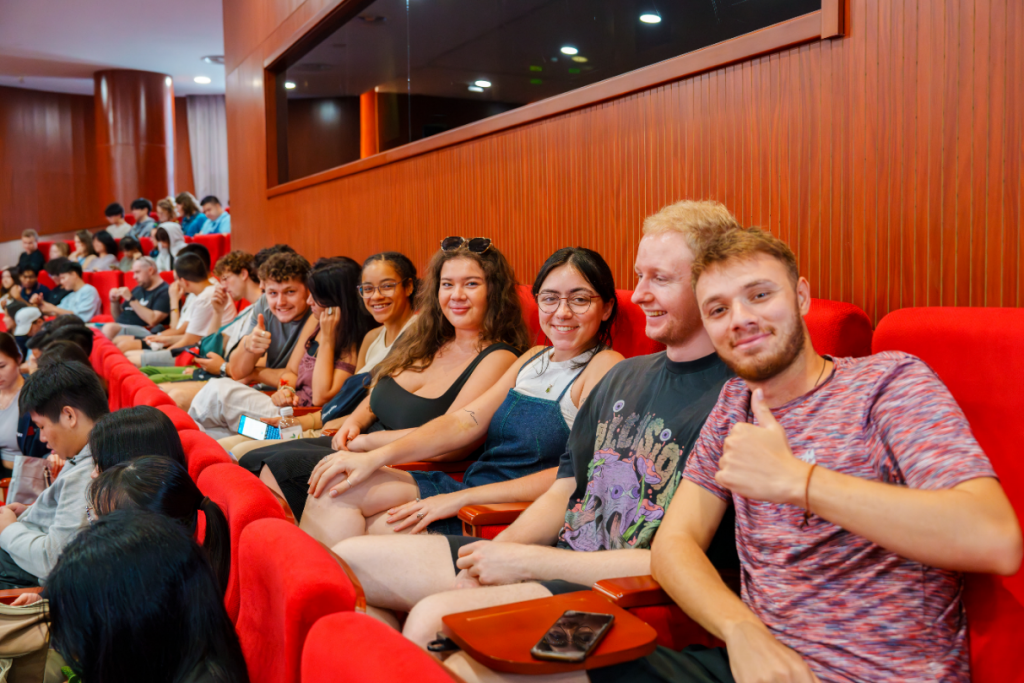 "It's great to welcome international students back to campus," says Kirsty Mattinson, Director of XJTLU Global. "This year's new students come from over sixty countries across five continents. They bring extra vibrancy and excitement to our growing university."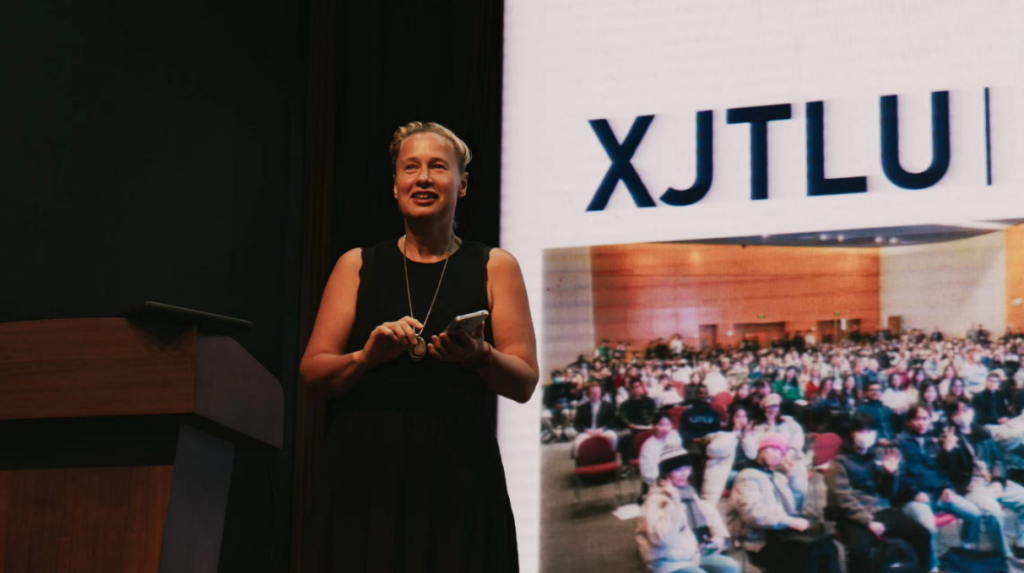 Kirsty Mattinson, Director of XJTLU Global
A panel of leaders from across the University and from the Exit and Entry Bureau in Suzhou covered topics important to the students' integration into XJTLU and living on the Chinese mainland. These included accommodations, learning tools, visa compliance and other regulations, insurance, health and safety, learning the Chinese language, student counselling, career development, and sports and clubs. The panel also answered questions from students in the audience.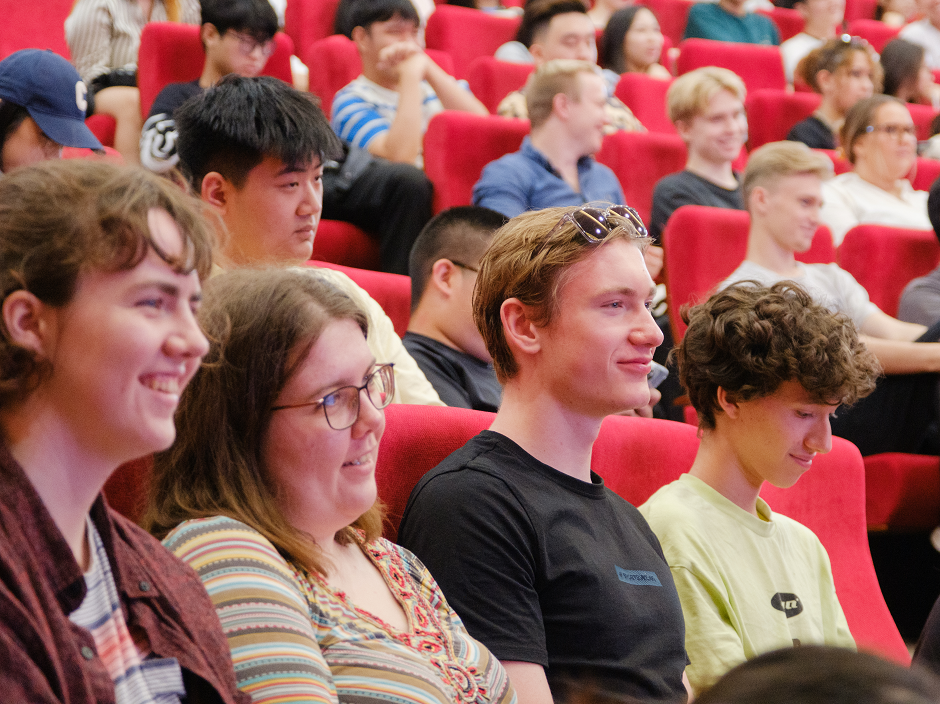 Students who attended the induction session commented on why they decided to study at XJTLU, what they think so far, and what they hope for while studying at the University.
Claudia Kindig, an exchange student from Germany studying business administration, said she chose the University because all modules are taught in English and because of its marketing offerings.
She also said she anticipates a rich international experience.
"I'm looking forward to meeting a lot of new people from around the world and improving my English," she said.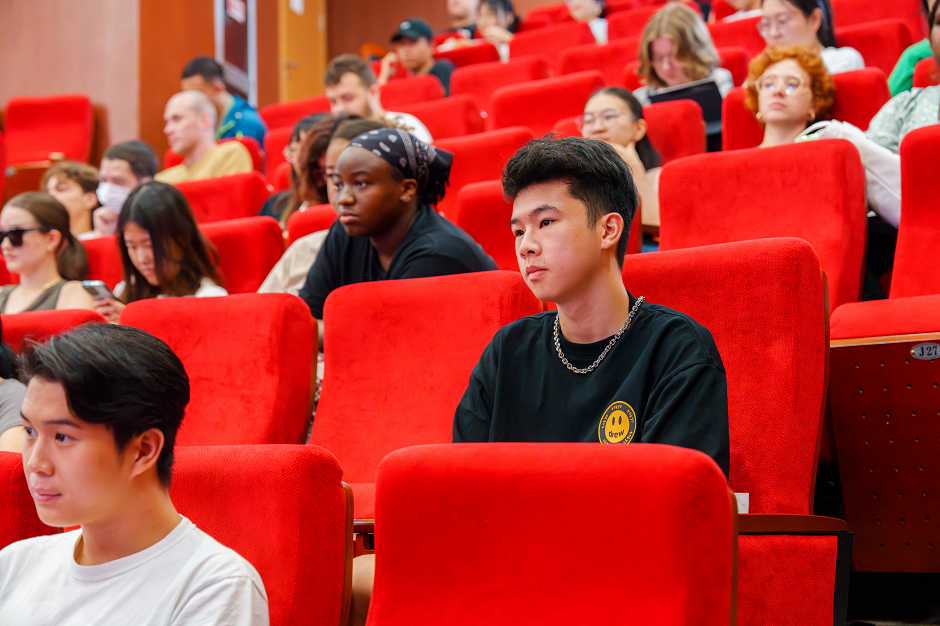 Fernando Antúnez Arnold , who is from Mexico and is studying robotics and digital systems, said that as an exchange student, he had several locations to choose from. He said he chose China because he wants to study the Chinese language and to learn more about workplaces in the area. He said he specifically chose XJTLU because of its location and atmosphere.
"It's close to Shanghai and it has a very good community of students. It's very friendly with foreign students," he said.
Florian Walz, an exchange master's student in finance from Germany, said he is impressed by how modern Suzhou is.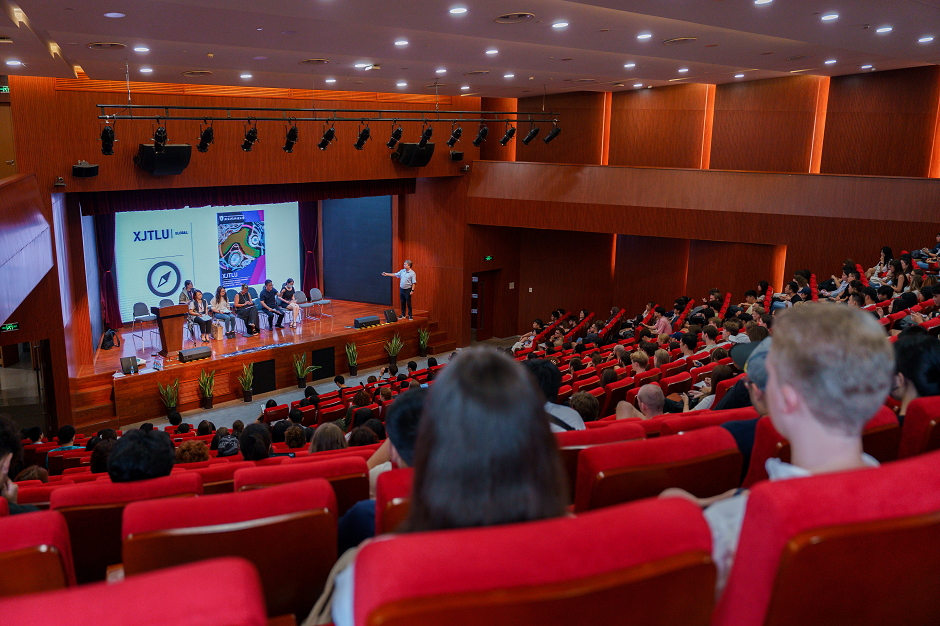 A panel of experts inducted students from outside the Chinese mainland
Bryan Wang, an exchange student from Canada studying computer science, also says he is impressed by XJTLU's hometown.
"I think Suzhou is a very beautiful place," he said. "I really love the history that's woven inside the city and how vibrant it is."
Graciela de la Luz Hernandez Figueroa, an undergraduate exchange student from Mexico, is studying international business. She said she is impressed with the size of the University and its opportunities.
"It is a huge school, with a lot of things to do," she said.
Walz also commented on the campus environment: "It looks like everything has been constructed rather newly, so it's quite nice."

One of the teams welcoming new students at the airport
The induction session followed a week of XJTLU Global's in-person welcome and initial assistance to new students. Over four days, staff and volunteer students met new students arriving at Shanghai's Pudong and Hongqiao airports and brought them to their accommodations in Suzhou by bus.
XJTLU Global staff also facilitated onsite registration, took students to their designated health check centres and answered questions.

by Tamara Kaup, Yilin Li, Lev Vladykin and Katharina Zhu
Edited by Xinmin Han
Photos by Zuofu Wang, Wenhao Ye and Markus Davis