Scholars, industry experts and representatives from research institutions and government attended the 3rd International Conference on Sustainable Buildings and Structures (ICSBS2023) at Xi'an Jiaotong-Liverpool University from 17–20 August. The conference, themed "Towards a Carbon-Neutral Future", explored the latest advancements in academic and engineering education in civil, urban, and construction architecture.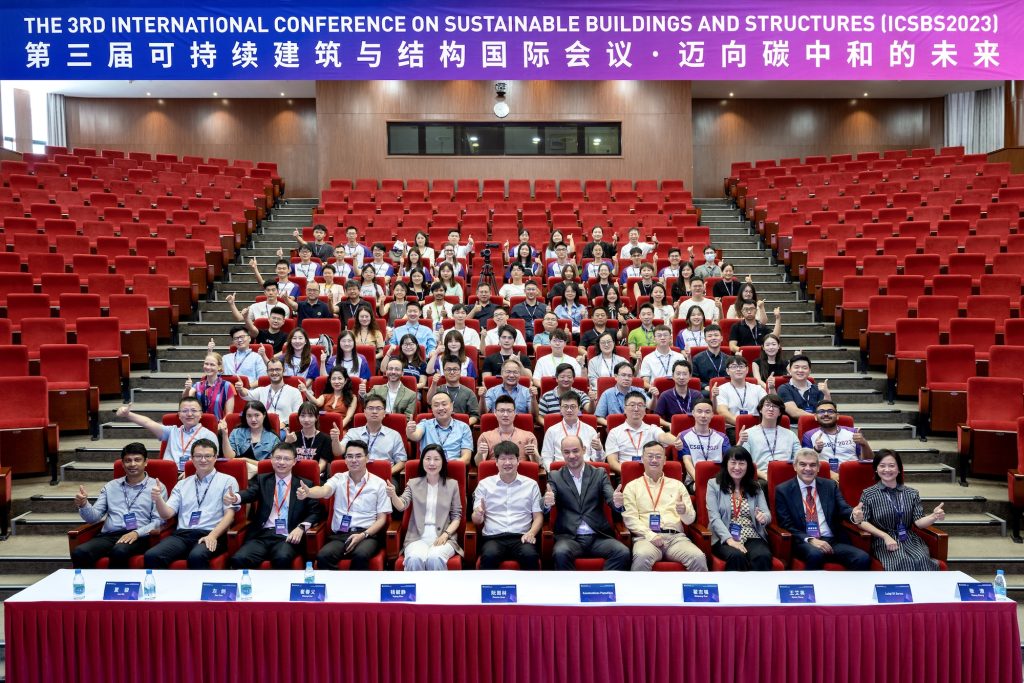 The objective of the conference was to propose solutions capable of addressing future issues in architecture and structures through interdisciplinary collaboration and research-oriented education. Through the new mechanism, it sought to explore and address increasingly complex multidisciplinary issues in urbanisation and sustainable development.
Conference themes included advanced materials and structures, sustainable building engineering and design, smart construction and management, urbanisation and architectural design, circular economy, engineering education, and sustainable development.
Speakers and participants delved into green and low-carbon development concepts and models, sharing cutting-edge experiences and practices from both Chinese and global perspectives.
Fighting climate change requires a multifaceted, coordinated approach, said Professor Konstantinos Papadikis, Dean of the Design School at XJTLU in his speech at the conference.
"Climate change isn't an issue we can tackle with just one field of study," he said. "It demands creative solutions that blend insights from a spectrum of disciplines, including science, engineering, humanities, social sciences, policy, and economics."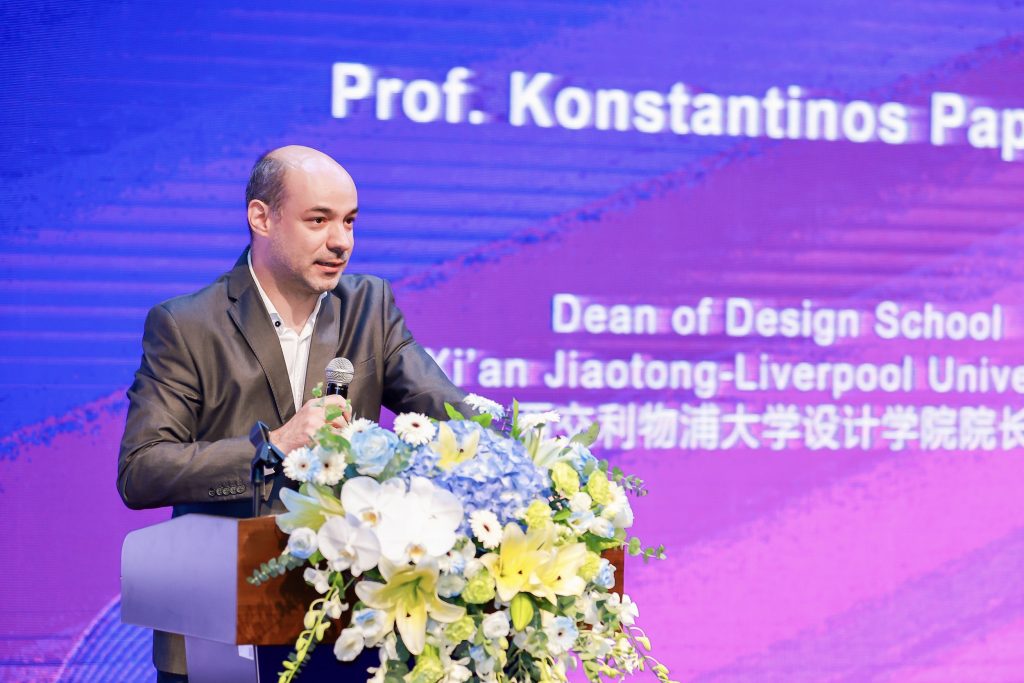 Professor Konstantinos Papadikis
Yuqing Qian, Chief Engineer of the Suzhou Housing and Urban-Rural Development Bureau, said that in China, urban and rural construction are major carriers and important battlegrounds for promoting green and low-carbon concepts and achieving national peak carbon emissions and carbon neutrality targets.
She also said that the conference provided a platform for working together to advance sustainability.
"This conference presents a unique chance for collaboration among diverse enterprises and institutions, propelling the advancement of cutting-edge technologies and their real-world application," she said. "All of this collectively contributes to the ongoing sustainable development of the environments we live in."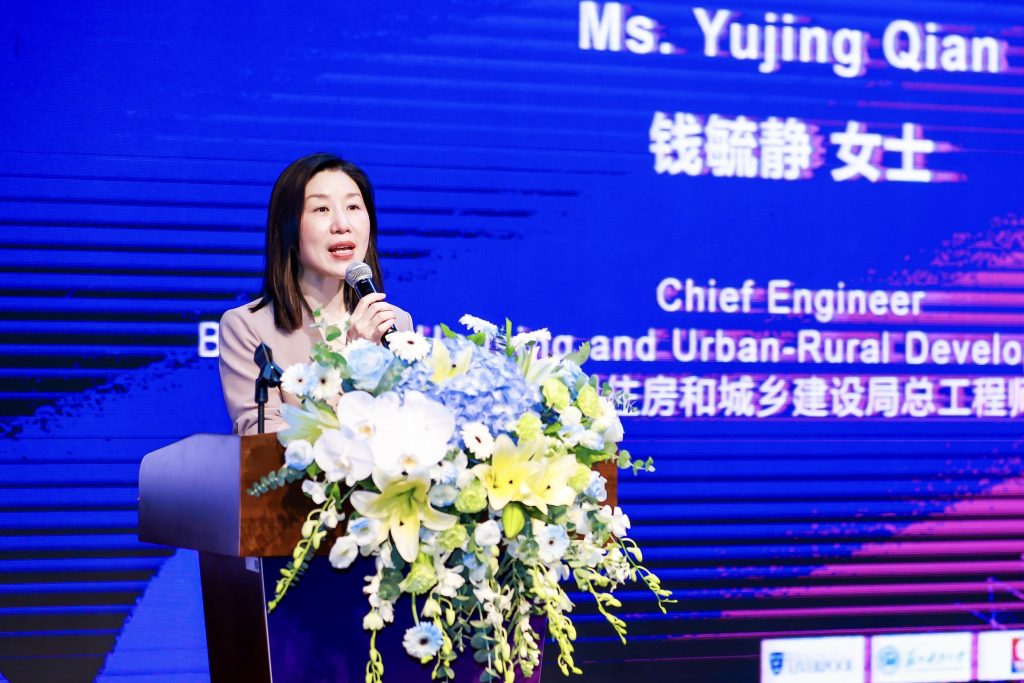 Yujing Qian
Keynote speakers included Professor Zhiqiang Zhai, University of Colorado Boulder; Professor Jianrong Yang, Executive Director and Senior Engineer at the Shanghai Research Institute of Building Sciences; Professor Jian Zuo, University of Adelaide; Professor Mike Kagioglou, De Montfort University; Professor Jian Kang, University College London; Professor Chunyi Cui, Dalian Maritime University; and Dr Aiying Wang, President and CEO of Envac for the Greater China and Southeast Asia region.
In addition to the speeches, six parallel sessions, 70 paper presentations and a Chinese forum, the conference included two interactive workshops centred around the topics "Bamboo Tensegrity Structures" and "Sustainable Green Building". These workshops offered attendees perspectives and hands-on experience about sustainable construction and structures.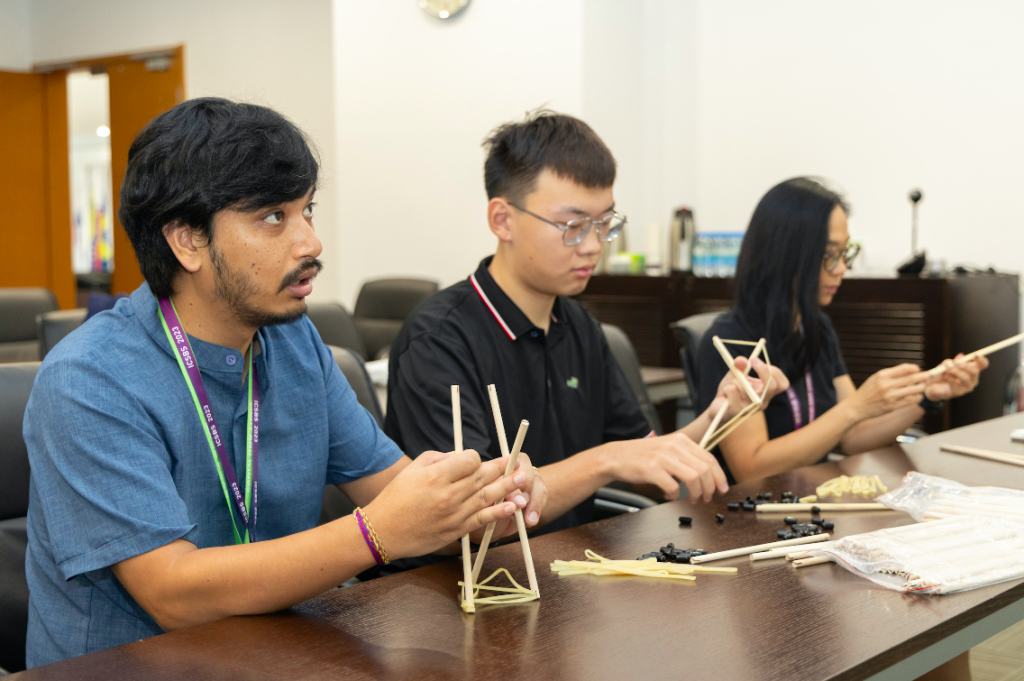 The conference was co-organised by the University of Liverpool, Suzhou University of Science and Technology, the Urban and Environmental Studies University Research Centre at XJTLU, the Chartered Institute of Building (CIOB), and the China Builder Ratings Association (CBRA).
By Yi Qian
Translated by Yimei Liao
Edited by Tamara Kaup