Two students and a member of academic staff from Xi'an Jiaotong-Liverpool University spoke at TEDx Youth@Suzhou, which was held at Suzhou Culture and Art Center on the afternoon of Saturday 21 November.
Organised by TEDx Suzhou and the Suzhou Grand Theatre, and sponsored by XJTLU, the event saw numerous young thinkers share their "inspiring and visionary" ideas with an audience of more than 500 people. A number of XJTLU students also helped organise the event.
TED is an international campaign that encourages the exchange and spread of ideas among people, usually in the form of short talks. Based on the format of TED Talks, TEDx Talks are locally organised, independent events.
It is the fourth consecutive year a TEDx event has been held in Suzhou and this year's theme was "by youth, for youth".
A performance by Gene House Dance Studio opened the conference, after which April Qu, a grade seven pupil from Suzhou International Academy, Beijing Foreign Studies University, gave the first talk.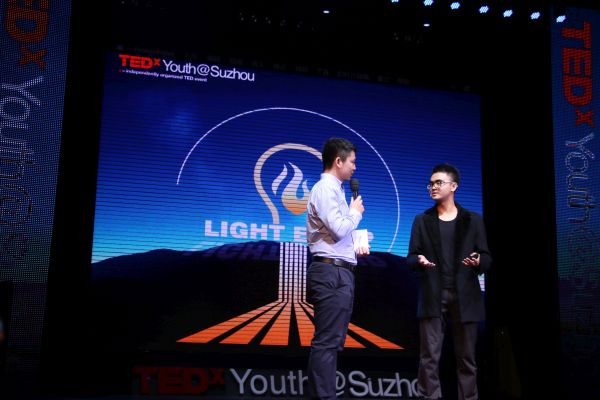 Third-year electrical engineering XJTLU student Hong Ma's talk focussed on the topic of love. Hong Ma (pictured above), who also teaches an optional module on the psychology of relationships at XJTLU, speculated on love from the perspective of men, women and even from the point of view of humanity. He emphasised the importance of taking responsibility in a relationship and the need for courage when adapting to changes.
In his talk, Year Two student James Guo, who studies environmental science, focussed on environmental management and policy, and through scientific data gave the audience a warning about climate-related problems. He said he was determined to be a climate change negotiator and contribute towards stopping climate change. He spoke about a model to combat climate change and urged students to do small things such as reduce food waste and study together in order to save the energy consumed by electricity and air conditioning.
In December James (pictured below) will attend COP 21, the UN Climate Change Conference to be held in Paris, and help demonstrate Chinese young people's ambitions in stopping climate change.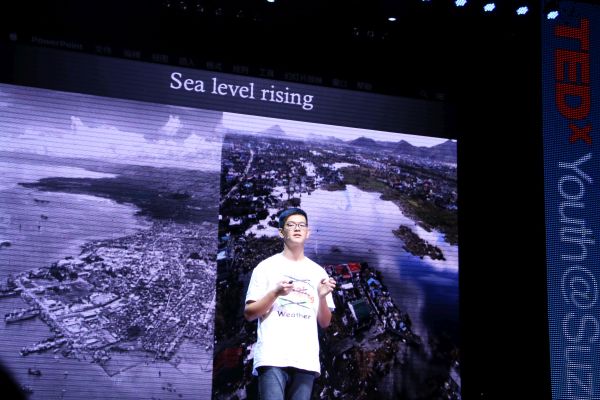 Eddy Fang (pictured below), Programme Director of BSc Economics and Finance at International Business School Suzhou at XJTLU, gave an introduction to behavourial science and used examples to explain that people's decision-making is affected by many factors.
In an interview after the event, he said he hoped to introduce behavioural science to people and help young people make smarter decisions in their daily lives.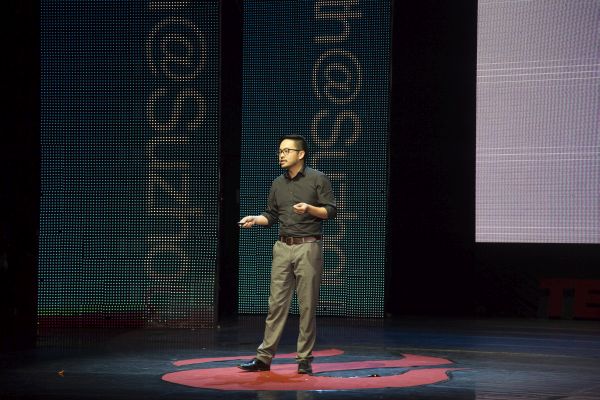 The XJTLU speakers were joined by other speakers from a range of backgrounds including Amy Li, an American-born Chinese who travelled through four different states in the USA before moving to Suzhou, and Boke Lu, the founder of travel and education company Yiting Travel, who shared his experience of travelling around China in 2012 within only RMB 66.
Ziheng Zhang, a Year Two computer science student from XJTLU, helped organise the event. He was pleased with how the 12 speakers spread their "valuable ideas" to the audience and said that he hoped after listening to others' stories the audience would be inspired to pursue their own dreams.