After two years of research and development, the Xi'an Jiaotong-Liverpool University Educational Technologies Team displayed 11 e-learning tools at the 2016 Annual Learning and Teaching Colloquium.
"The application of these e-learning tools accelerates teaching innovation and is motivated by students' own study interests," said Roland Sherwood, e-learning officer from the Academic Enhancement Centre at XJTLU and leader of the Technologies Team (pictured below).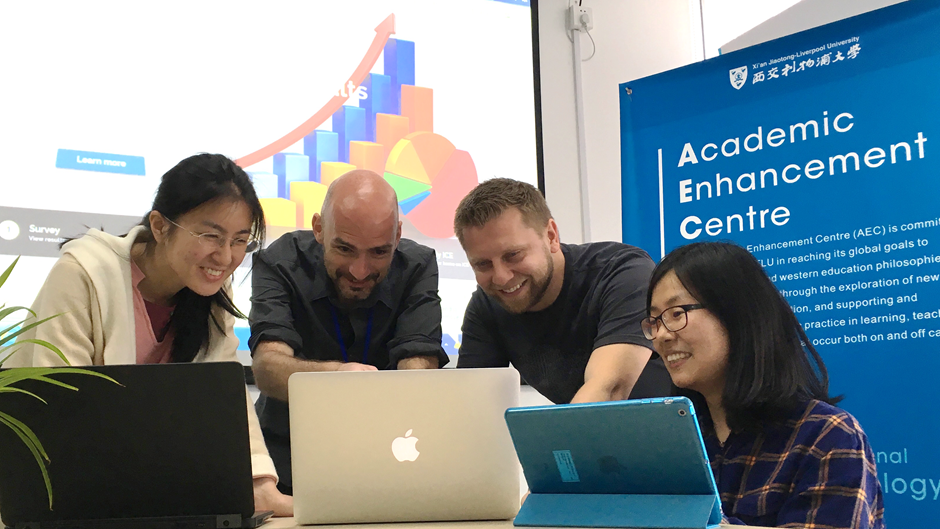 Group work is becoming increasingly popular among academic staff at the University and can enhance students' engagement, and learning and teamwork abilities. However, academic staff also encounter problems while conducting group work activities with students. For example, students within the same team are often given the same mark regardless of individual performance, which is sometimes seen as unfair to those team members who contributed more work.
This situation can be remedied by using WebPA, one of the suite of e-learning tools available to academic staff at XJTLU, which can give each students in a group an adjusted mark, depending on their role in the group (see picture below).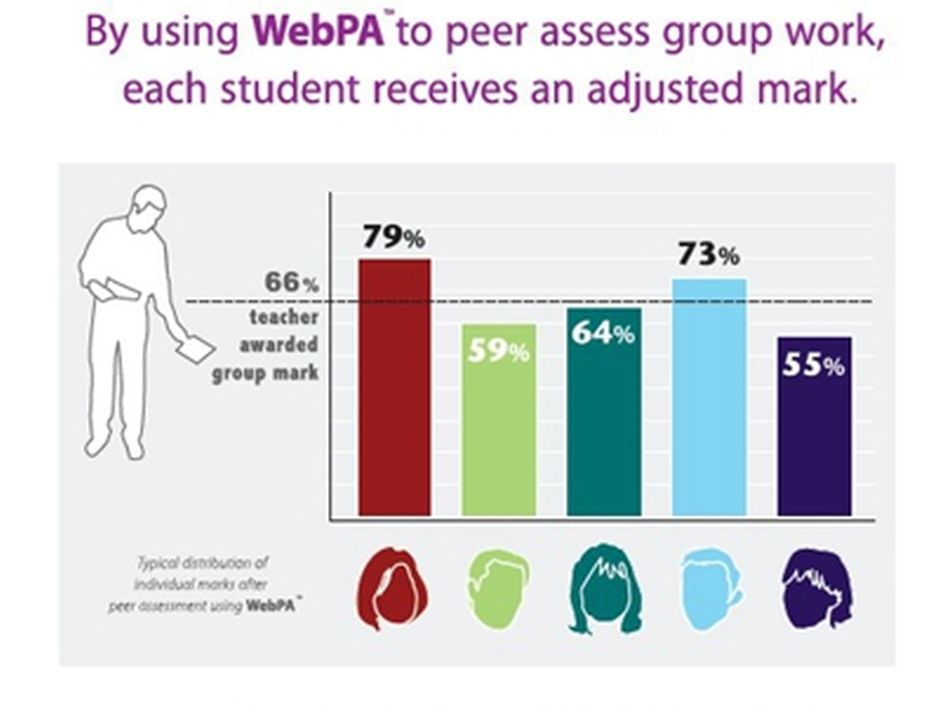 In addition, academic staff can perfect the reviewing students' performance in group work activities and work placements with the help of web application Mahara.
Dr Jun Xia from the Department of Civil Engineering employs Mahara in his teaching and assessment. For example, during a group assessment on internship experiences, he asked students to post photos and descriptions on the Mahara page (see photo below). "By using Mahara pages," he said, "I was able to check students' work on the site, understand their individual contributions to the group assignment, and then give scores."
Liang Zhao, a student in Dr Xia's class, said: "I uploaded relevant photos and descriptions to Mahara and found resources to support my opinions and photos. I think it deepened my understanding of what I'd learnt because I always double-checked whether it was correct or not."
Dr Xia added: "By using Mahara, students learned more from their placement and group activities. They started to think: 'what I can present on my Mahara page as well in my contributions to my module leader?' It's good to see students asking themselves what else they can contribute to the group to achieve the goal of the project. Mahara is a useful platform both for teachers and for students."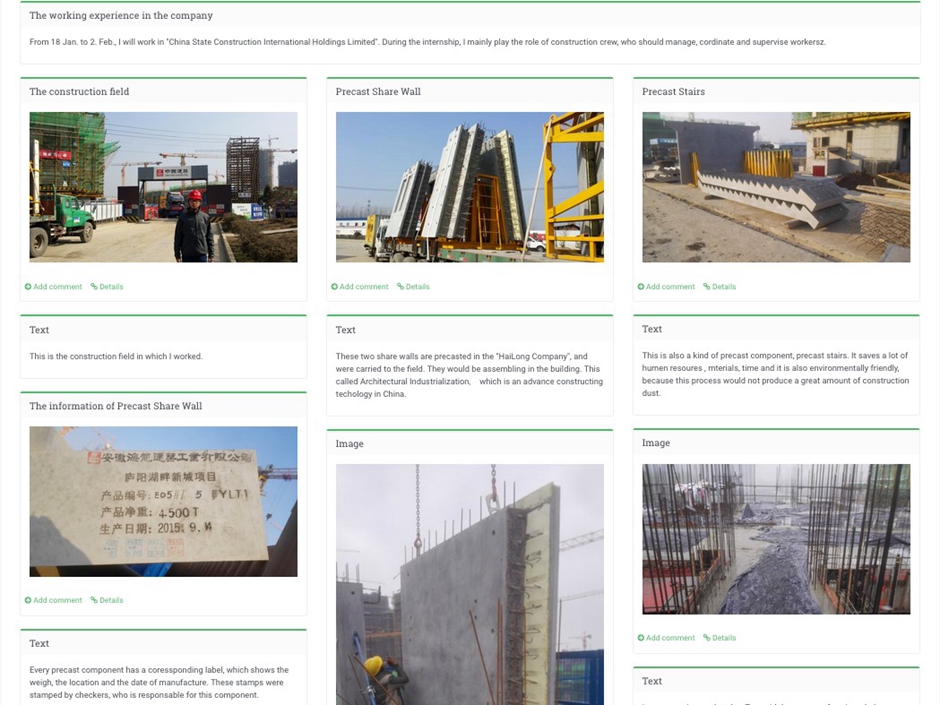 The XJTLU Educational Technologies Team cooperated with the Management Information Technology and System Office and the Library at XJTLU to launch other multi-functional e-learning tools with 11 currently in use, including ICE, a Moodle-based virtual learning environment, as well as:
Media Centre – video/audio management, storage and distribution platform
Online lecture – real-time video/audio conferencing, virtual classroom, 'flipped' classroom content creation platform
Shared Notepad – real-time, group collaboration, editing and brainstorming tool
ICE app – iOS and Android-compatible app for easy access to ICE via mobile devices
Pearson MyLab and Mastering – online homework, tutorial and assessment resources portal
WebPA – online peer assessment or group-based project work based on teacher-defined criteria
EBSCO Discovery Service (EDS) – library resource search, reading list curation and linking tool
Turnitin – Automatic plagiarism detection service.
Na Li, an educational technologist in the Academic Enhancement Centre, said: "Under Roland's leadership our team is now at the forefront of this field in China."
Roland has an interdisciplinary background in both education and technology. He said: "I'm fascinated by the capacities that technology has for transforming the learning process and improving innovative teaching and research. Through investigation, we get feedback from students and staff and continuously improve the tools' performance.
"In my role as an educational technologist at XJTLU I'm proud to be able to create opportunities for academic staff to engage with and benefit from technology."