A handbook that explains how to take a student-centred approach to university management and education was launched at a conference held at Xi'an Jiaotong-Liverpool University.
The book, 'Student-Centred University System Handbook', was launched to participants of the XJTLU Annual Conference for Higher Education Innovation 2016.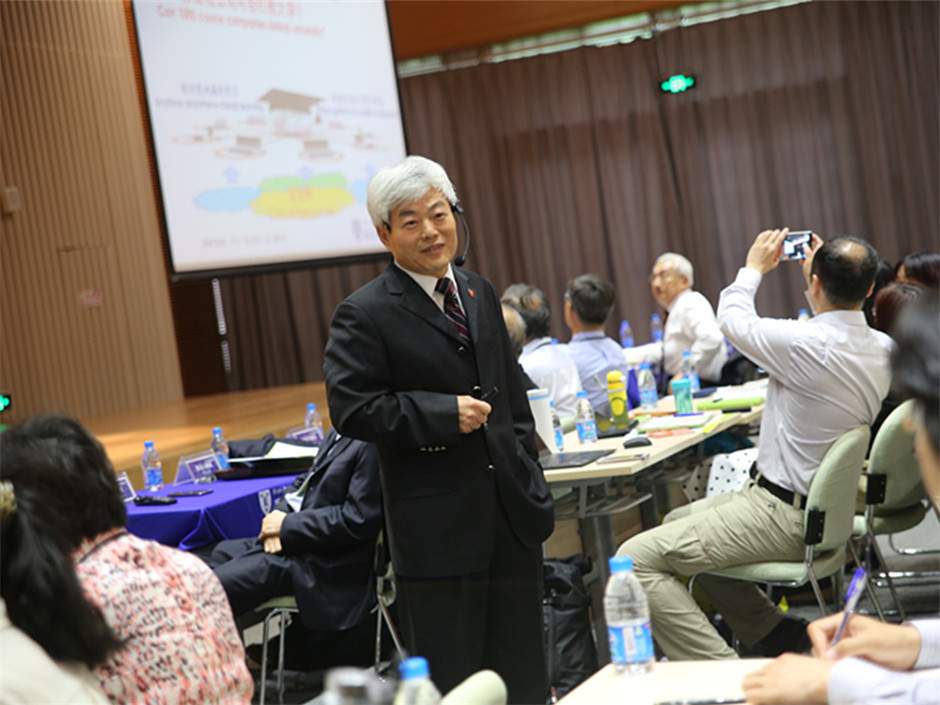 It introduces what is meant by student-centred learning and analyses challenges for domestic Chinese universities in adopting the approach in light of current educational reforms.
Student-centred learning, also known as learner-centred education, encompasses methods of teaching that shift the focus of instruction from the teacher to the student, aiming to develop learner autonomy and independence by putting responsibility for the learning path in the hands of students.
For many traditional Chinese universities this approach represents a shift in thinking from the teacher as the primarily "active" role with students taking a more "passive", receptive role.
The handbook is based on XJTLU's experiences and teaching methods and aims to help university senior management teams design a student-centred approach, as well as provide strategy and supporting structures with which to achieve their goals. It mixes research with case studies and the shared experiences of domestic and international experts and higher education practitioners.
When speaking about the book, Professor Youmin Xi, executive president of XJTLU, said that Chinese universities should regard students as being at the core of education, not only paying attention to and understanding their needs, but also anticipating future social demands on them.
He said that to take a truly student-centred approach universities should address their educational philosophies, teaching methods and organisational structures.
"The majority of traditional Chinese education institutions are still focused on the teaching of knowledge and they don't pay enough attention to students' development," he said.
Xiaoliang Ding, deputy dean of Gengdan Institute of Beijing University of Technology, said: "I strongly agree that education should return to the essence of educating people, as XJTLU advocates.
Existing influential global university rankings are focused on research, however, I feel universities should focus on educating people rather than research. One can go to a research institution if one purely wants to do research. I expect the handbook can truly be a guide to returning to the essence of educating people and training talent."
Na Peng, from the Center for Faculty Development at Hunan University, has organised academic staff from her university to attend training, held by the Institute of Leadership and Education Advanced Development at XJTLU, on adopting a student-centred approach to their teaching.
"Many universities are putting forward the concept of student-centred learning but most don't put into into practice. I expect the handbook will offer practical and useful advice," she said.
The handbook will be updated annually, adding the latest practical experiences and operational methods as a cutting-edge reference for higher education reformers, researchers and practitioners.
Elsewhere at the annual conference, approximately 100 high school principals from across China gathered to discuss popular issues concerning elementary education and higher education reform. Framed by the context of changes in higher education, the discussion focused on how elementary education can also develop.
Libin Liu (pictured above), deputy secretary of the Education Working Committee of Chaoyang District in Beijing, said that it was important to discuss the reform of high school education with principals at a university like XJTLU that is itself developing. He said discussions should help break barriers between elementary education and higher education.
"I believe XJTLU's approach to talent training will definitely influence elementary education," he said.