A teacher from Chongqing University of Science and Technology has won a competition, coordinated by Xi'an Jiaotong-Liverpool University, to find the very best examples of innovative teaching in higher education in China.
Xi Wan (pictured below) won the XJTLU National University Teaching Innovation Award for his teaching that integrates MOOC with a 'flipped classroom' approach to help his students 'learn how to learn'.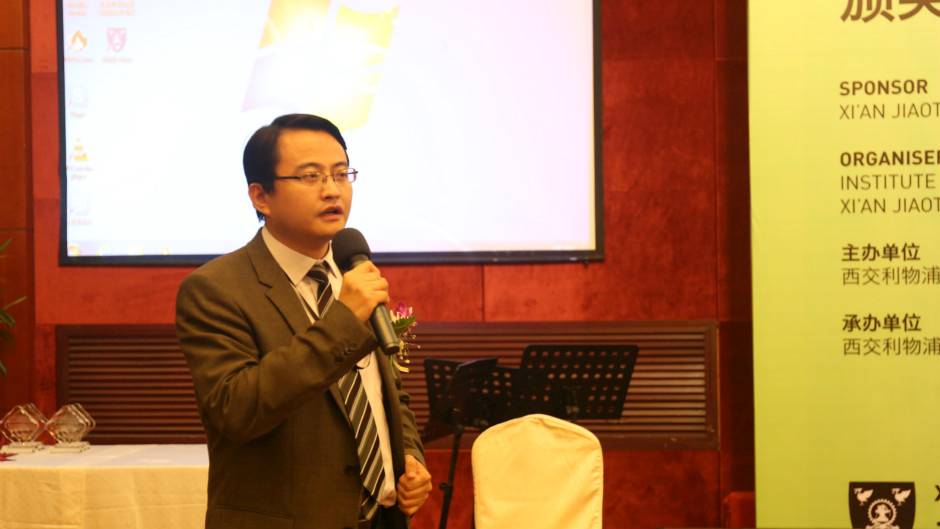 After his win, he expressed his appreciation to XJTLU for providing a platform for teachers in domestic higher education institutions to share their experiences and innovation.
The XJTLU annual teaching innovation competition, set up by the Institute of Leadership and Education Advancement Development at XJTLU, aims to reward teachers in higher education who are adopting a student-centred approach to their teaching and therefore promoting the reform of higher education in China.
The final round of the competition, which attracted 60 competitors from 23 higher education institutions across China, saw the top five entrants give presentations at the Annual Conference for Higher Education Innovation 2016.
Each entrant presented on their own teaching methods and answered questions from an expert panel of peers from the education sector.
While Xi was awarded the top prize, the four other entrants, Dr Bing Chen and Dr Hai-Ning Liang from XJTLU, Zhipan Lin from the Gengdan Institute of Beijing University of Technology, and Sam Yu from Soochow University, were awarded prizes for being nominated.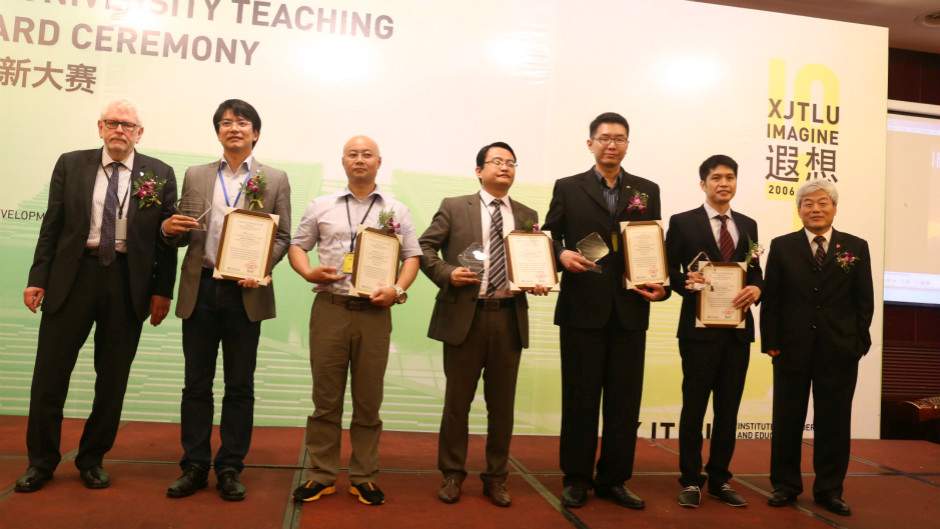 Professor Youmin Xi, XJTLU Executive President, said that it was a good time to rethink education and explore new methods of teaching: "Most Chinese domestic universities focus on imparting knowledge and the teaching environment has not transformed to the one that is focused on enhancing students' abilities. The purpose for organising this teaching innovation competition is to mobilise people to explore new teaching approaches that adapt to the demands of the age," he said.
In his presentation, Dr Chen, from the Department of Urban Planning and Design at XJTLU, said he guides his students to find problems and solutions through a process of research-led practice: "We think every student can be stimulated to learn, what we are doing is just arousing their curiosity and letting them explore the world in accordance with their own interests."
Dr Liang, from the Department of Computer Science and Software Engineering at XJTLU, said he pays attention to using technology in his teaching: "I try to integrate robots into my teaching to make it more visual and vivid. Students can feel and touch future technology that makes the learning process more interactive and creative," he said.