An expert on Suzhou Pingtan – storytelling and singing in Suzhou dialect – gave a lecture on the art form at the Xi'an Jiaotong-Liverpool University Museum last week (27 April).
Xiaoliang Yuan was the guest lecturer at the seventh in a series of cultural talks organised by the XJTLU Museum. The lecture gave XJTLU students a better understanding of Pingtan, which is based on Suzhou's traditional Wu culture, with Xiaoliang demonstrating its charm.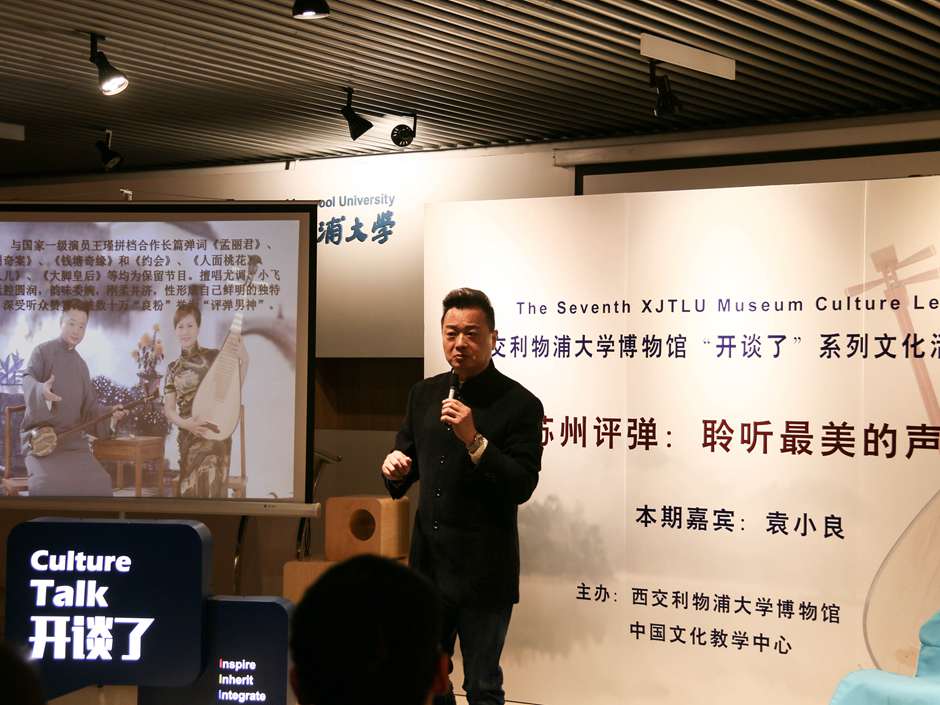 Many of the students and staff in the audience did not know much about Pingtan but Xiaoliang's good sense of humour, which saw the lecture delivered in the style of a talk show, did much to make the concepts relating to Pingtan more understandable.
He introduced the origin of Suzhou Pingtan, explaining that it originated in the Jiangnan area of China and was deeply rooted in the local culture. It developed thanks to figures including Tai Bo, a skillful performer who impressed the Emperor Qianlong, of the Qing Dynasty, with his excellent technique.
In 1776, a community focused on the development and promotion of Pingtan was established, helping Pingtan performance gain substantial fame. In the 1930s and 40s, Pingtan gained considerable popularity in Shanghai, where it was highly respected. In the modern era, Pingtan has continued to develop as well as faced challenges in its preservation.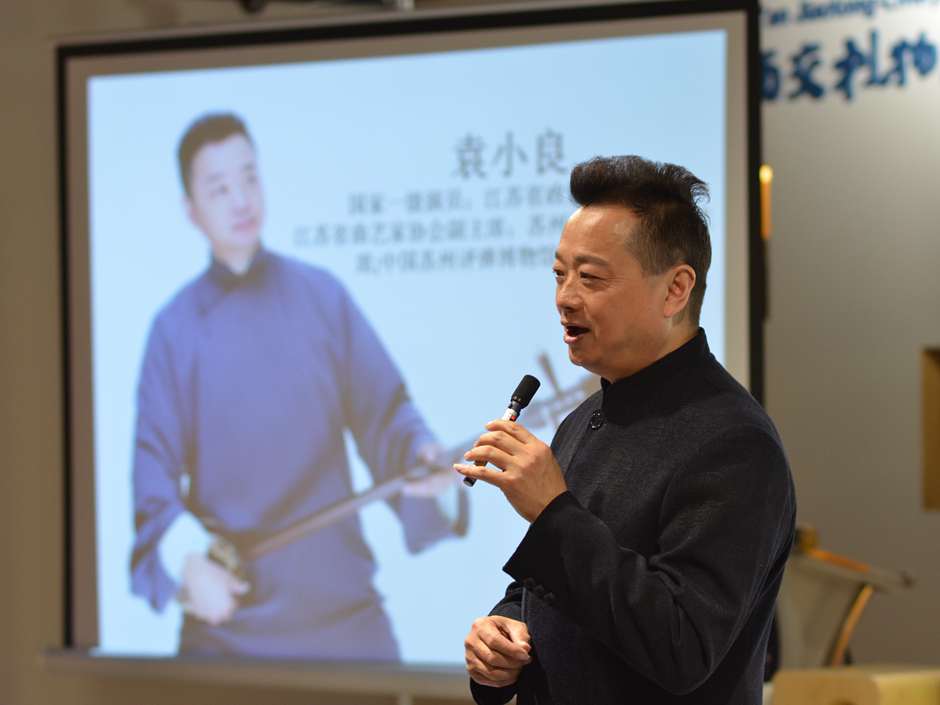 In Suzhou today there are around 180 Pingtan theatres that are famous nationwide, while schools also provide specific courses for learning and teaching Pingtan.
As well as information on the history and development of Pingtan, Xiaoliang shared his own stories about the connections between Pingtan and himself. Born into a family of Pingtan performers, he gained a deep affection for the art form from his parents. After much training he became well regarded as a Pingtan performer. Having led the life of an accomplished artist, he has been able to share the beauty of Pingtan.
Xiaoliang gave a short performance of Pingtan and the audience was visibly impressed by his skills and his obvious love of Pingtan.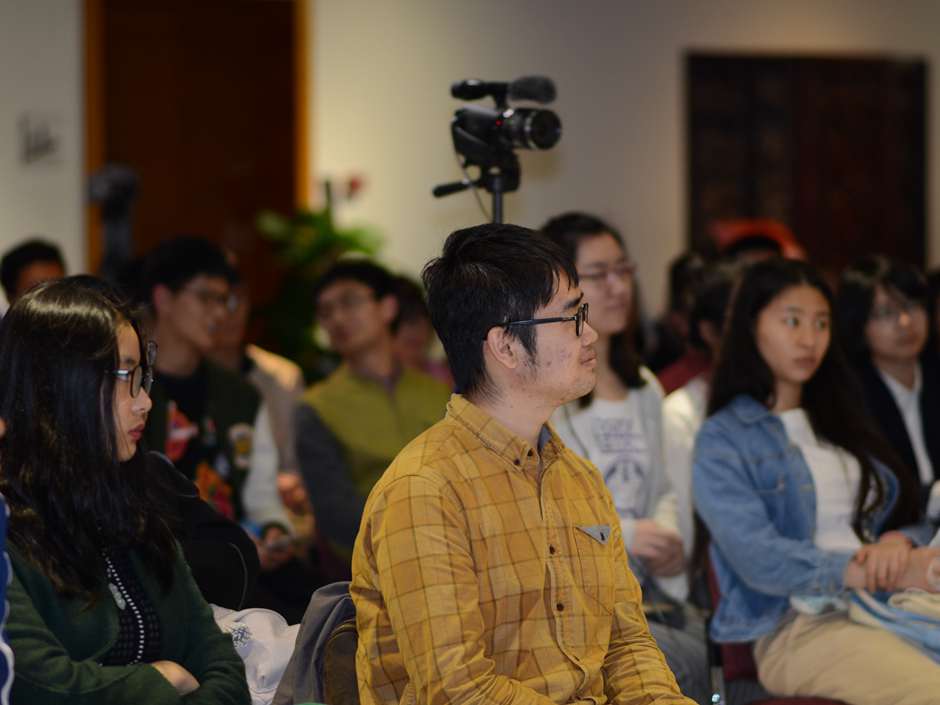 In a Q&A session towards the end of the talk, Xiaoliang said that to become a good Pingtan player or an expert several skills were needed including speaking, reciting, instrument playing, singing and acting, which all require much practice and training.
He did say, however, that for a Pingtan amateur the only thing that is really needed is a sense of fun and happiness. He said that no matter what age learners are it is never too late to study Pingtan.
Xiaoliang also stressed that despite being cultural heritage Pingtan should not remain a form of traditional art but that it should keep pace with the rapidly developing world and become enriched with contemporary elements. He said that Pingtan performers should engage young and new listeners and leaners by making Pingtan accessible and more understandable.
Yuzhu Jiang from the XJTLU Museum said: "The whole talk was very fun and the audience showed great interest in Pingtan. They were inspired by Xiaoliang's experiences and his stories about the unique features and charm of Pingtan, and I hope the lecture contributes to Pingtan continuing to be highly valued and developed."