A research workshop to discuss the latest developments in electric cars, buses and other urban mobility topics was held at Xi'an Jiaotong-Liverpool University.
The event on smart and green urban mobility brought together more than 50 academic researchers from leading universities in China, industrial practitioners and entrepreneurs.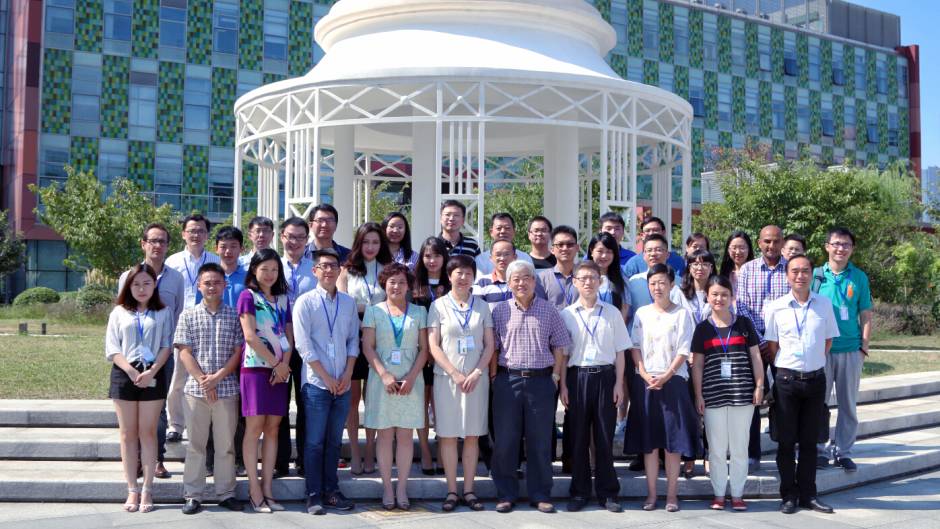 The workshop was organised by International Business School Suzhou at XJTLU and co-hosted by the Research Institute for Smart and Green Cities, the Research Institute of Urbanisation and the Research Institute of Big Data Analytics of XJTLU.
Dr Lixian Qian, chief organiser of the workshop and a lecturer at IBSS, said that sustainability is one of China's key national strategies, with sustainable transport being one of its biggest challenges: "Many businesses encounter difficulties and failures in their exploration of urban mobility innovation," he said.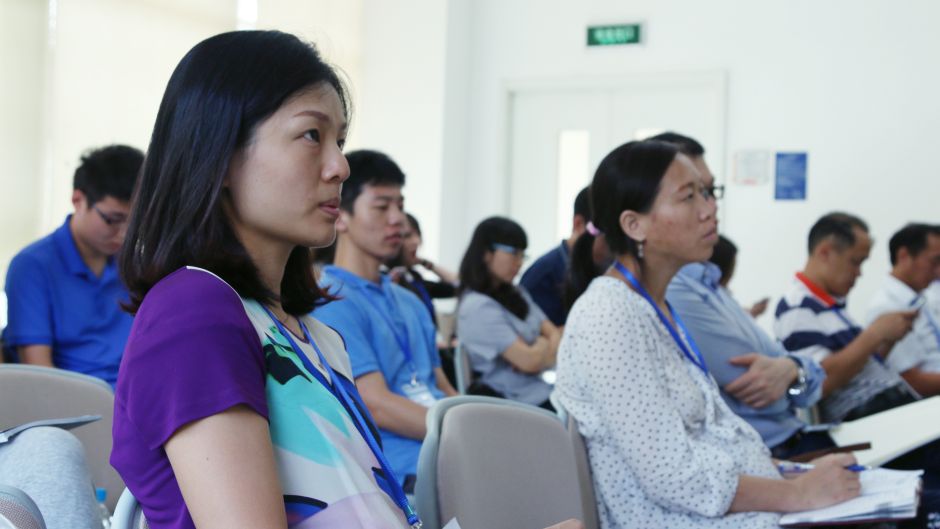 "It is a crucial question as well as a research opportunity to investigate the key characteristics of mobility demand and facilitate product and service design, and operations. Our research on urban mobility can also advise the government on better planning of infrastructure and design of governmental policies."
Professor Xiaoyuan Wu, from Tongji University and deputy general secretary of the National New Energy Vehicle Industrial Data Centre, gave the keynote speech, which was an overview of the issues to be discussed throughout the workshop entitled 'The development of new energy vehicle industry and the innovation applications'.
Two academic sessions took place, along with an industrial session and a panel discussion. The first academic session was based on the sub-theme of innovation adoption and consumer behaviour. Dr Juelin Yin and Dr Qian, both from IBSS at XJTLU, presented their recent joint paper on the cultural antecedents of Chinese consumers' intention to adopt electric vehicles.
Dr Didier Soopramanien, from Beijing Foreign Studies University and Lancaster University in the United Kingdom (pictured below, centre), talked about his research into the 'locality factors' affecting participation in electric car sharing programmes, a project he is conducting jointly with Dr Qian and Dr Zhan Pang from City University of Hong Kong.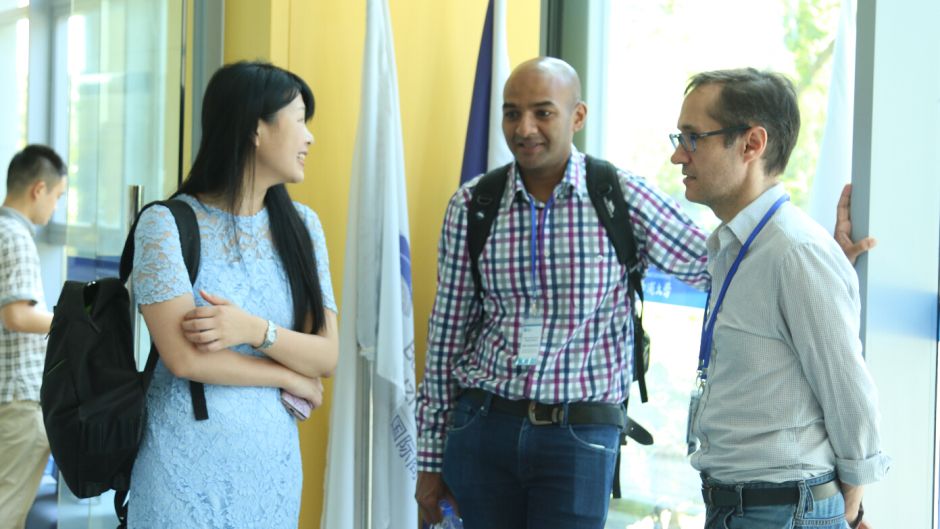 He said some of the issues affecting participation stem from the differences in national, provincial and city policies, as well as differences in how to apply for a licence and varying incentives to encourage people to use electric car sharing programmes: "A lot of this is going to become centralised," he added.
In the second academic session, Dr Zhan Pang presented his research on operations management for car rental services with a focus on research and methodologies used to help companies operate their business models.
His talk covered the demand for costing, optimisation of decision making, scheduling of cars and the booking process, using his ongoing project focused on a car-sharing operator in Shenzhen as an example.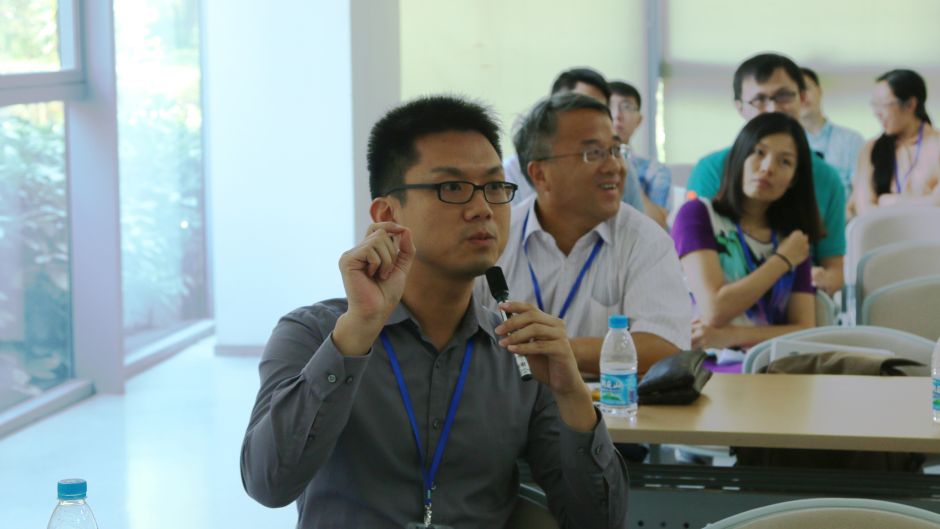 A panel discussion on business model innovation in urban mobility, moderated by Dr Pang, featured Professor Wu from Tongji University, Daoyuan Yan, chairman and CEO of Eakey Car Rental, Yang Lin, from SPI SolarBao, and Dr Yueming Wang from United Journey.
Dr Qian said the workshop brought academic researchers and business practitioners together to better understand the nature and constraints of different types of urban mobility: "We invited Eakey, the national leading EV car-sharing operator, and Lvneng Car Rental, a Suzhou-based service operator, to share their experiences and thoughts. At this workshop, we developed a collaborative social network among researchers and practitioners to promote research and facilitate business practices on urban mobility."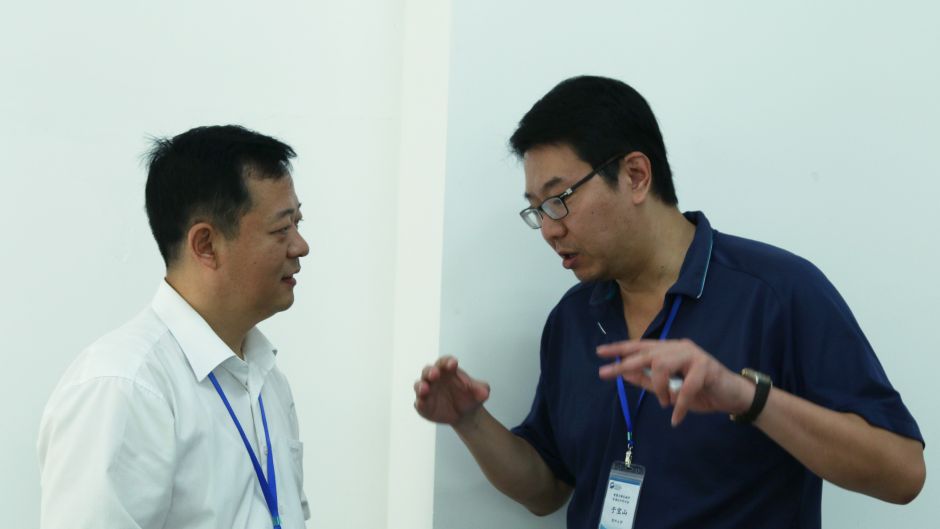 Professor Youmin Xi, executive president of XJTLU, also gave a welcome speech at the workshop. Citing the existence of ghost towns in China as one of the many problems associated with rapid urbanisation, he said: "I think scholars from various disciplines should search for and explain the right methods to develop urbanisation in philosophy and academia first."
Professor Jean Chen, dean of IBSS at XJTLU, welcomed all participants to the workshop. She emphasised the importance of the cooperation between academic researchers and business practitioners in addressing sustainable mobility issues in China. She also raised the issue of air pollution, another serious problem associated with urbanisation in China: "There is no doubt that green mobility is one of the most effective measures to reduce air pollution. We advocate a theoretical study in low carbon mobility and environmental protection."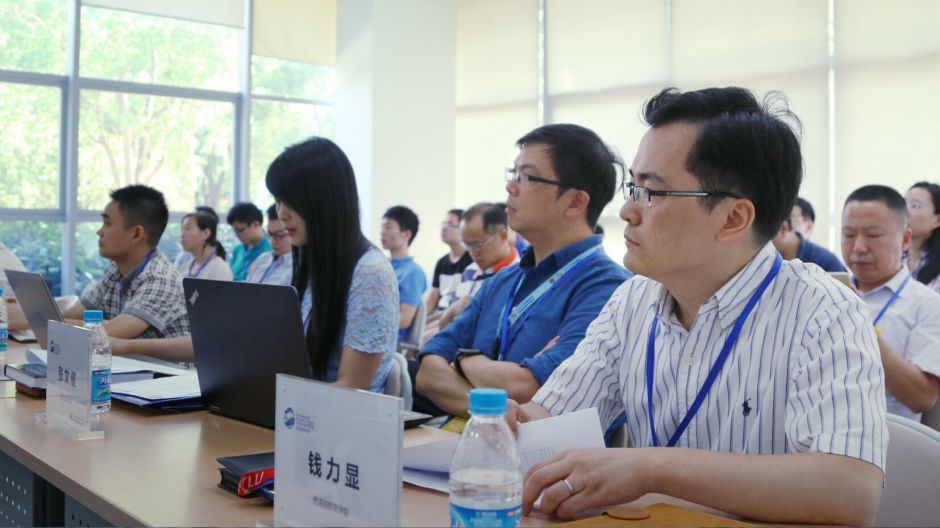 There were also presentations by Dr Wei Xu from Nanjing University, Dr Jianghang Chen from Shanghai Jiaotong University, Daoyuan Yan, chairman and CEO of Eakey Car Rental, and Yang Lin from SPI SolarBao.
Universities represented by academic participants:
Beijing Foreign Studies University
Changshu Institute of Technology
City University of Hong Kong
Nanjing University
North China Power Electric University
Shanghai Jiaotong-University
Shanghai Maritime University
ShanghaiTech University
Soochow University
Tongji University
Xi'an Jiaotong-Liverpool University.
Business firms involved:
Eakey Car Rental
EV-Link (Zhuhai)
GCL
Higer Bus Company Limited
SPI SolarBao
Tima Networks
United Journey (Shenzhen).