Second year students on the BEng Architecture programme at Xi'an Jiaotong-Liverpool University took part in their first real design module on the afternoon of Wednesday 14 September.
Students were required to design special 'hats' to be worn by people at a picnic in a collaborative exercise involving design, construction and role-playing.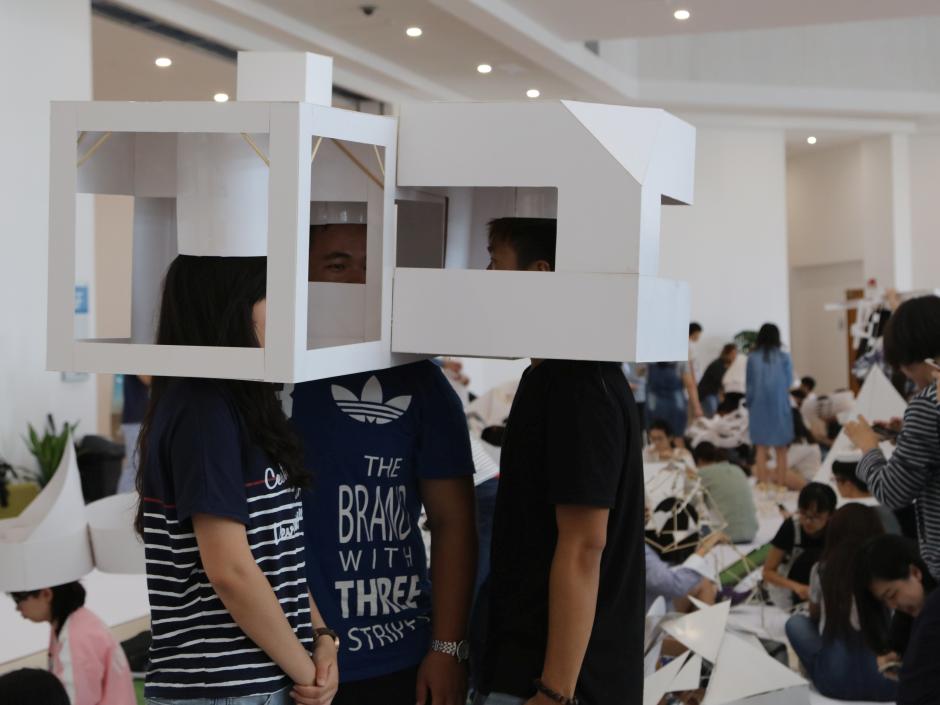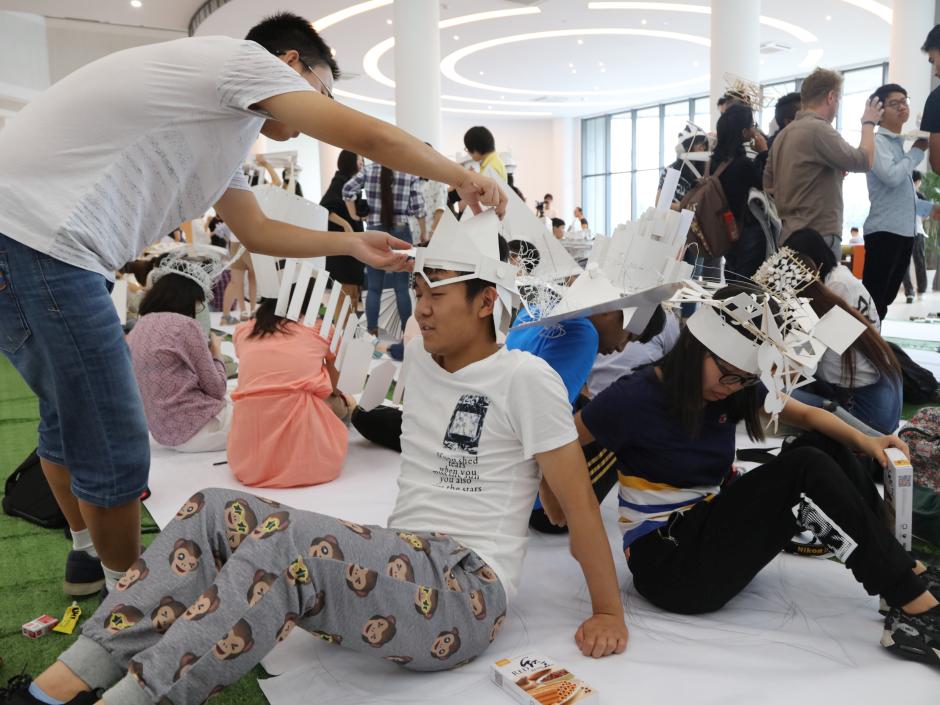 Having spent the first year of their programme focused on English language development and more theoretical modules, the task was a chance for them to put their creative design ideas into practice.
Students were assigned to one of five 'picnic blankets' that each had three different roles associated with it. For example, one blanket included a school teacher who needed a holiday, a merchant who liked to tell jokes, and a chess player equipped with all the chess pieces but no board.
Students were asked to play these roles and use them to help them design hats that considered the needs of the people that would use them.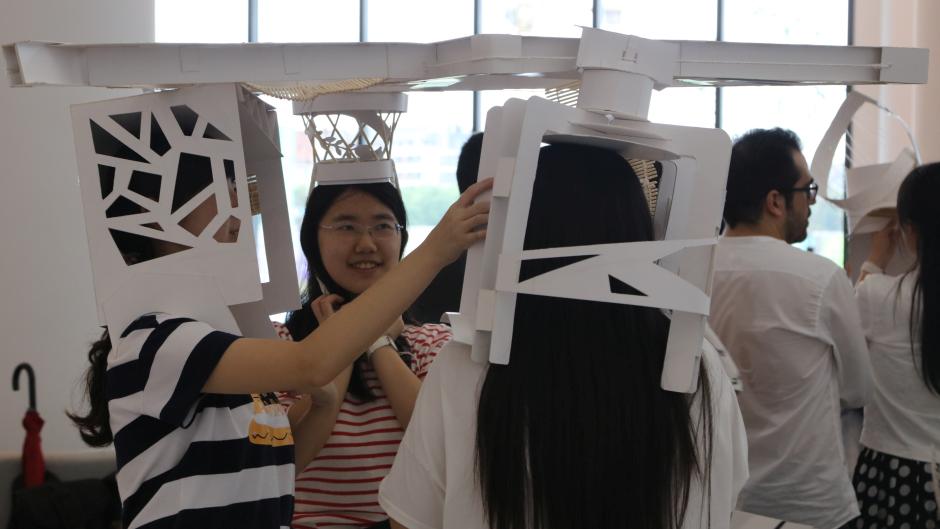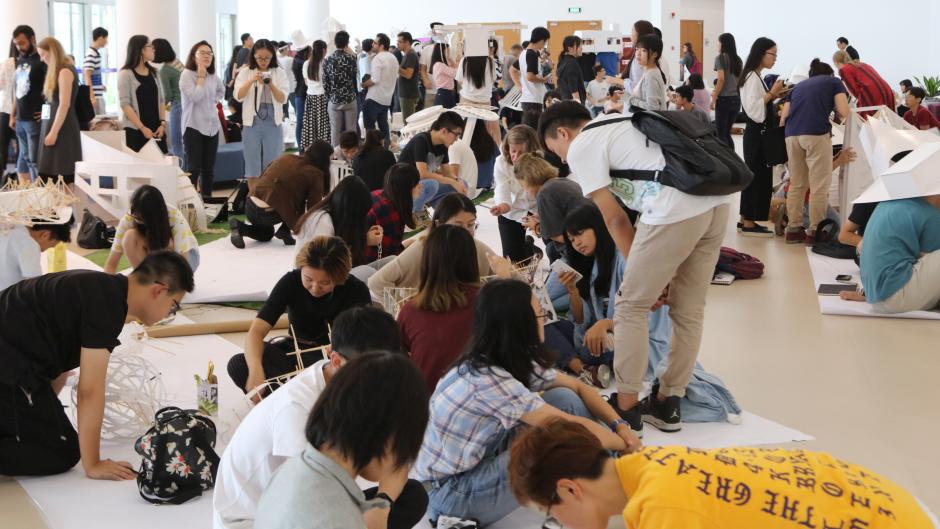 Dr Claudia Westermann, programme director of BEng Architecture, explained: "The activity focuses on what we really care about – that architecture should focus on humans and inhabitants. By asking the students to play three characters we can test their designs by having them experience what they design. This introduces one of our key interests in this programme, to really ask questions about how we can shift thinking about space to human beings and away from form alone."
The picnic scenario allowed the students to design for a situation where groups of people who possibly don't know each other would come together in a location where they can't necessarily communicate easily with one other. Dr Westermann explained that the hats students designed were intended to moderate the relationships between the picnickers
"It's really the question of whether we can build something that makes the situation or event better than it would otherwise be, which is a core question in architecture," she added.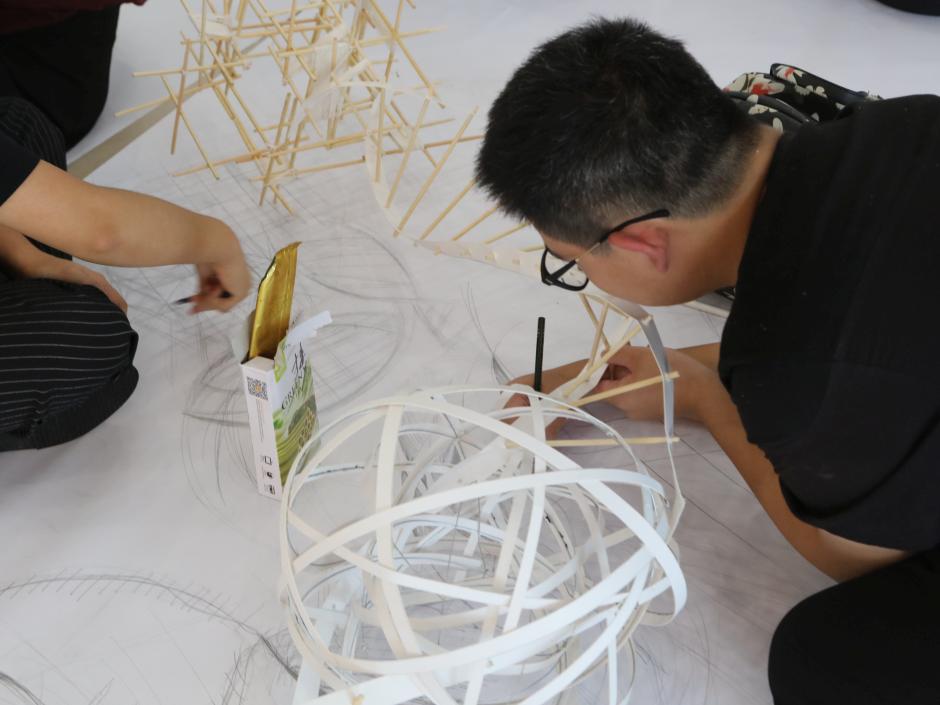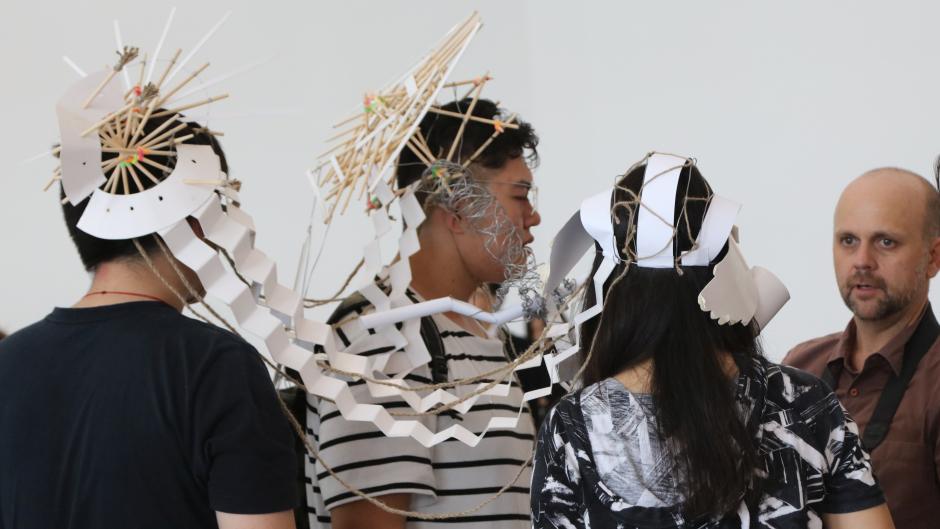 Student had to design the hat to be worn by all the people on the blanket using only chopsticks, sheets of cardboard, rubber bands and cord. There were very specific rules to what they could design, such as that the hat had to rest on the bodies of the picnickers and that no part of it could rest on the floor.
Having designed and built their hats in the days preceding the activity, the students gathered together to roleplay the picnic and test out their designs. They were required to take photos, draw sketches, and describe in words and diagrams how the device affected interaction between the picnickers.
Student Dai Ruo Yun said she enjoyed working in her team to design their hat, for which they came up with six initial concepts before settling on their final design, while Di Yang said she found leading her group to come up with a design challenging but interesting.
Theodoros Dounas, associate professor in the Department of Architecture, attended the event and added: "This exercise requires students to move from a story or scenario to designing an object, to making 2D drawings of the space created by that object. They're learning essential skills for architecture and design."
The activity had been planned to take place outside, but due to inclement weather it was relocated to the lobby of the new Humanities and Social Sciences Building on South Campus.