For first time in its 33-year history, the Euro-Asia Management Studies Association (EAMSA) held its annual conference in China, hosted by International Business School Suzhou at Xi'an Jiaotong-Liverpool University (XJTLU).
Exploring themes of combining East and West in business models, organisational governance and management practice, the conference had a special focus on Euro-Asian strategic alliances.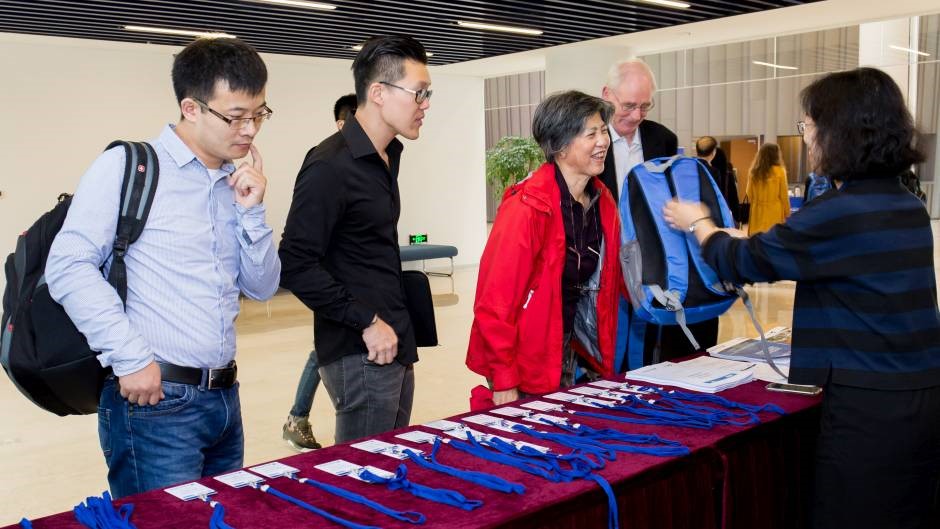 "These alliances have many uses for businesses," said Adam Cross, professor of international business and associate dean for learning and teaching at IBSS, and chair of the EAMSA 2016 organising committee.
"These uses include value creation, fulfilment of strategic objectives, building and maintaining relationships, exploiting emergent business opportunities and augmenting competitive advantage."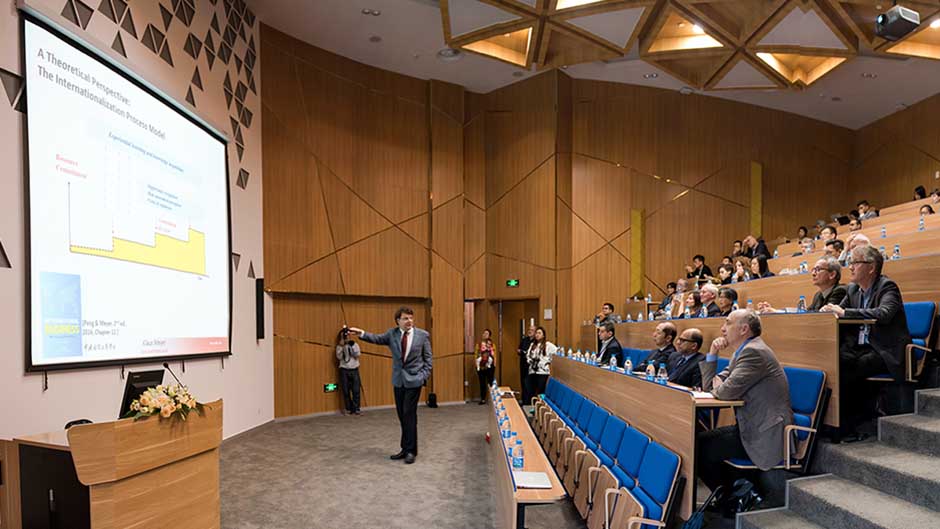 Klaus Meyer (pictured above), professor of strategy and international business at China Europe International Business School (CEIBS) Shanghai, delivered a keynote speech examining international strategic alliances with reference to specific case studies of Chinese firms.
"Most Chinese companies are still in the early stages of the internationalisation process, but the learning curve is extremely fast," he explained. "Chinese companies can run into unanticipated problems when doing business abroad."
Professor Meyer cited chairman of the China real estate giant Wanda Wang Jialin's acquisition and subsequent selling of the landmark Edificio España building in Madrid, Spain, as an example of such problems: "A lot of problems can be unanticipated for a Chinese investor," he said. "The regulation of listed buildings and government inefficiency in granting approval to make changes to those buildings is one such problem, and the management of foreign political alliances is another."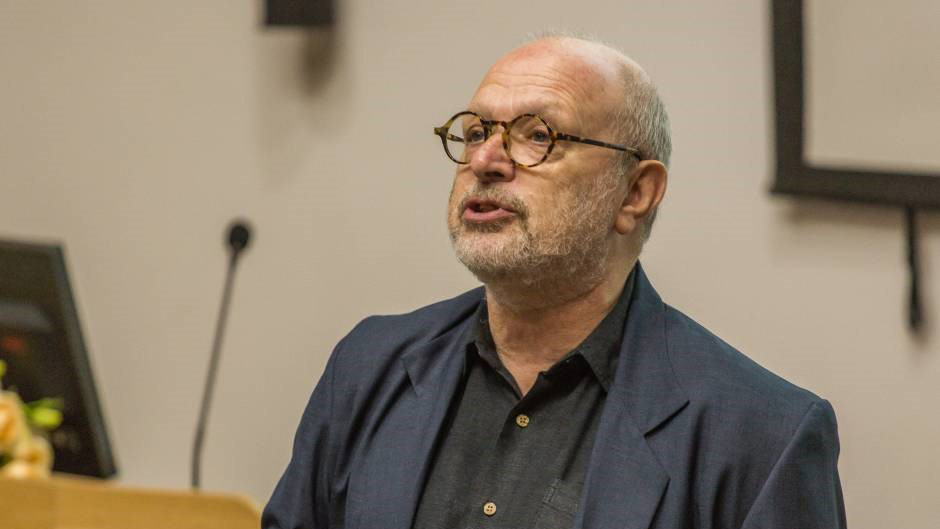 Professor David Goodman (pictured above) of XJTLU's Department of China Studies gave a keynote speech on international higher education in China, drawing on his decades of experience in joint-venture institutions.
EAMSA president Martin Hemmert (pictured below) said that XJTLU was the perfect venue for a conference that focused on connecting Europe and Asia: "Here in Suzhou, next to Shanghai, we are right in a commercial hub of China," he said.
"It's a perfect place to study our theme of Europeans and Asians coming together to share knowledge and study business."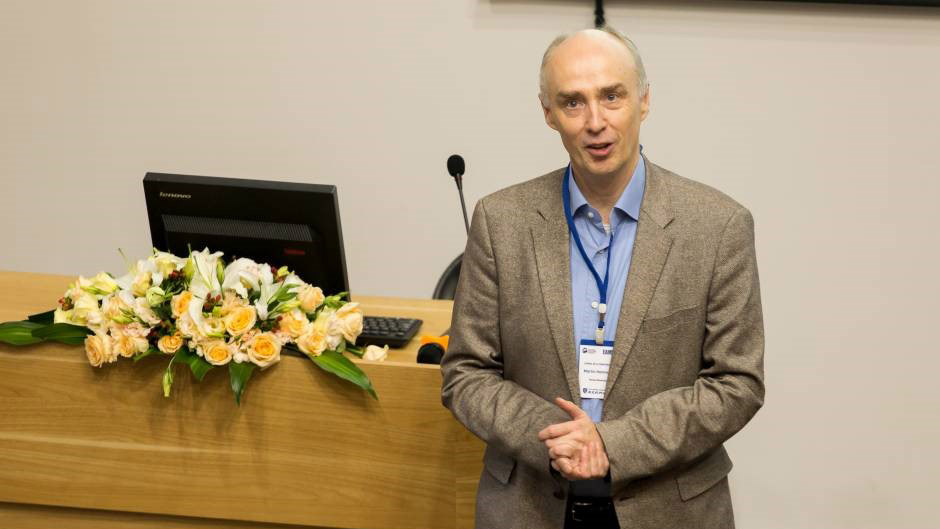 Previous EAMSA conferences have been held at the School of Oriental and African Studies (SOAS) in London, UK, the National University of Singapore and The University of Duisburg-Essen, Germany.
Following the event's opening day, there were academic sessions on topics including diversity and language in international HRM, ecosystems and business strategies, and management philosophies and practices.
The conference included a visit to Advanced Micro Devices (AMD), a company producing computer processors and related technologies, a keynote speech by Yanyan Sun, vice chair of the Suzhou Industrial Park Administrative Committee (SIPAC), and dinners highlighting Suzhou's characteristic cuisine.