An expert in arts and crafts from Jiangsu province in China gave a lecture at Xi'an Jiaotong-Liverpool University, sharing the long history and development of Suzhou embroidery.
Xuefang Liang, a senior artist, spoke about the beauty and background of Suzhou embroidery at the XJTLU Museum's 10th cultural lecture.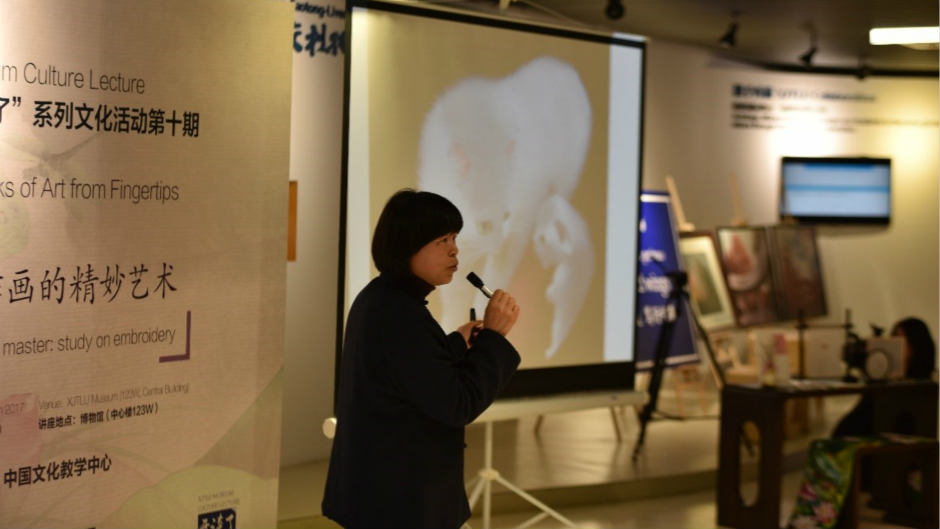 Embroidery is the art of decorating fabric or other materials with needle and thread or yarn. It may also incorporate other materials such as pearls, beads, quills and sequins.
Suzhou-style embroidery has a history dating back 2,000 years. It is famous for its beautiful patterns, elegant colours, variety of stitches and high levels of craftsmanship.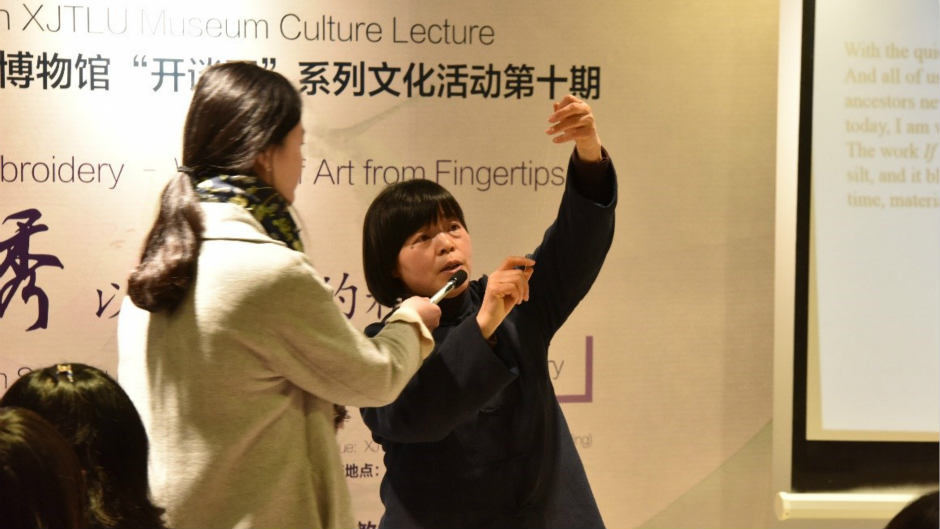 Xuefang was a visiting scholar at Tsinghua University, during which period she deepened her understanding of Suzhou embroidery and the techniques that were developed to better protect the embroidery from moisture and dust, which laid the foundation for it to enter the world market.
She began her lecture by instructing the audience on the correct sitting position for creating embroidery, advising that both feet should be firmly on the floor: "When you sit on half of the stool, your spine will stay straight and you will not feel tired even if you are embroidering for a whole day," she said.
She emphasised that embroidery was not only craftsmanship, but that it had a close connection with life and human beings' hearts and bodies: "The essence of embroidery is to adjust your breathing and make it follow the stitching pace," she added.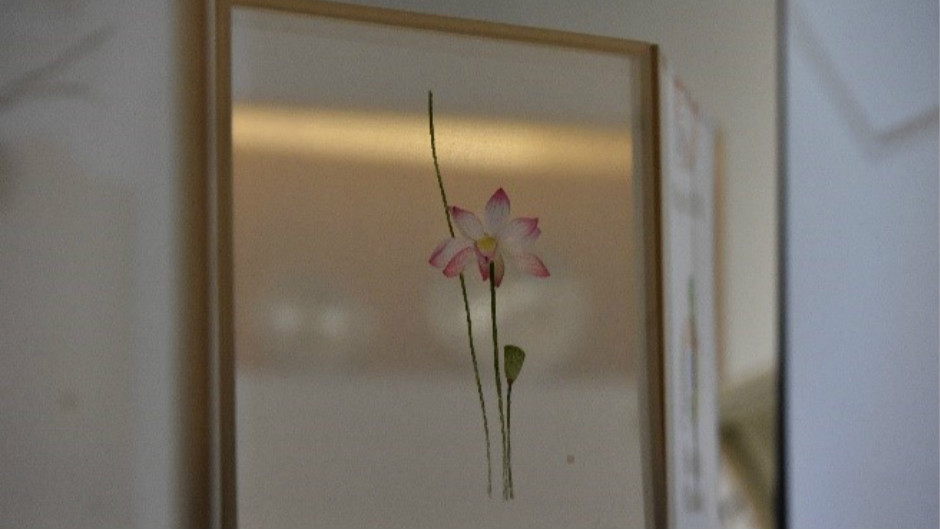 During the lecture, she and two assistants guided the audience on how to embroider a flower. Two international members of staff volunteered to try threading a needle with the incredibly fine thread used in embroidery.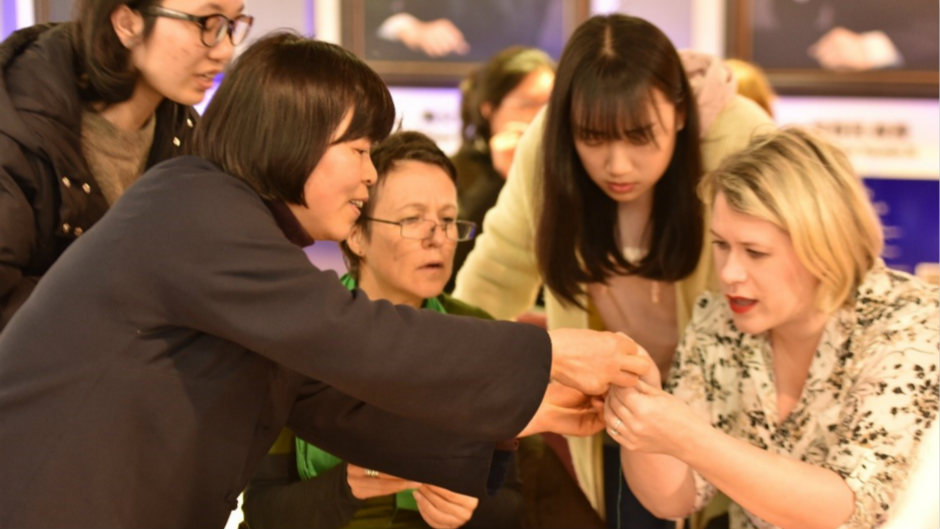 At the end of the lecture, Xuefang donated a work of embroidery to XJTLU Museum and said she hoped that the XJTLU Museum cultural lecture series could continue to demonstrate traditional Chinese culture.