A professional guqin player from Suzhou gave a lecture at Xi'an Jiaotong-Liverpool University sharing the history and beauty of the traditional instrument.
Mingtao Wu performed music played on the guqin, a seven-stringed instrument similar to a zither, and spoke about the instrument's history at the XJTLU Museum's ninth cultural lecture.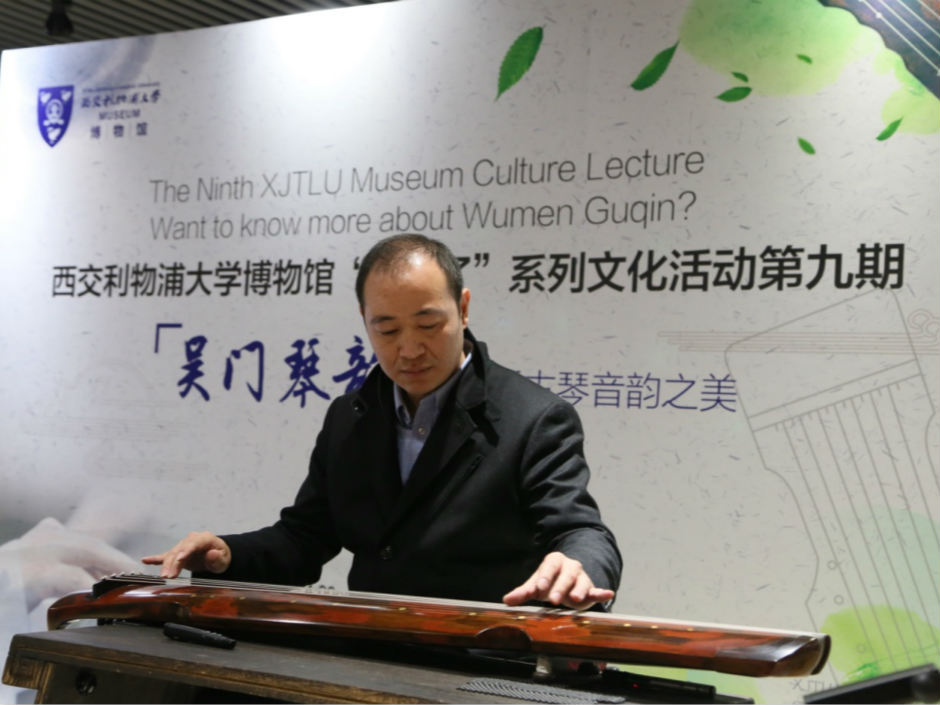 Mingtao, who is a member of the Chinese Kun Opera and Guqin Research Association and a council member of the guqin academic committee of the Chinese Traditional Instrumental Music Society (CTIMU), was accompanied by Dongying Du, also a member of the guqin academic committee at CTIMU.
The first piece Mingtao played was the song "Memorising an old friend" before talking about the instrument's long-standing culture and 3,000 years' of history. His lecture was filled with humourous and interesting stories.
He also spoke about the guqin's transition from a five string to a seven string instrument and also its appearence: "The shape of the guqin is in line with the human body and it corresponds with the Yin-Yang theory of balance," he said.
During the lecture, Dongying played two pieces that conveyed emotional stories to the audience.
At the end of the lecture, several musical instrument enthusiasts in the audience asked about the differences between Western and Eastern musical instruments and how this has affected the heritage and evolution of the music of the quqin.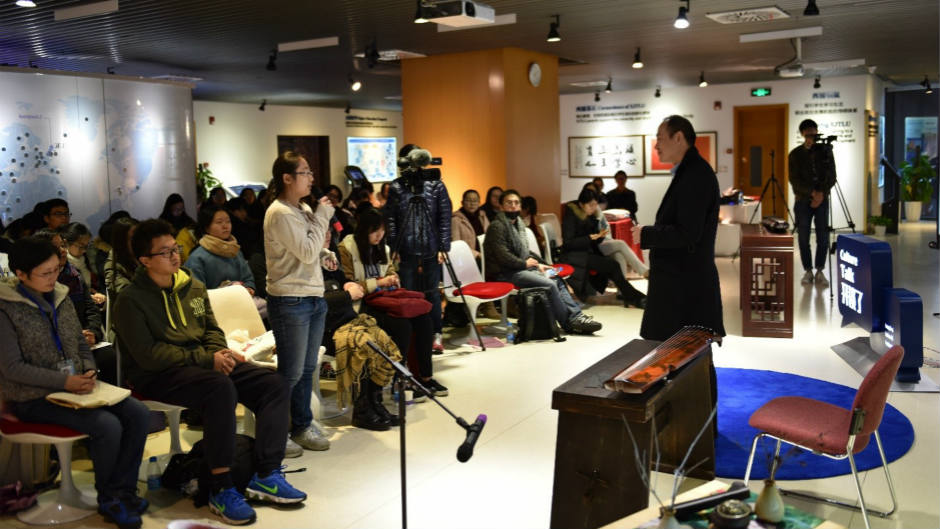 Mingtao said that every culture had its own national features and that the music of the guqin was no exception, adding: "The music evolved on a daily basis although most of the current evolution is not really evolution at all, more simply a combination of different styles of songs.
"The evolution of the music of guqin is associated with people's life experiences and players form their own unique style based on their rich life experiences."