English teachers from various higher education institutions across China met at Xi'an Jiaotong-Liverpool University to exchange ideas at the second Sino-Foreign Collaborative Institutions EAP Symposium.
The symposium comprised a day of presentations and discussions about topics related to the field of teaching English for Academic Purposes, and attracted teachers from Sino-foreign collaborative institutions in Jiangsu, Zhejiang, and Liaoning provinces of China.
XJTLU has for several years shown leadership in the field of EAP, organising various events and workshops through its Language Centre. The symposium was followed by a day of training for EAP professionals with lectures and workshops on topics such as helping students think critically, designing an EAP curriculum, and how to adapt and create EAP classroom materials.
Marion Sadoux (pictured below), director of the Language Centre at The University of Nottingham Ningbo China, presented on the benefits of online language learning exchanges, found the symposium beneficial.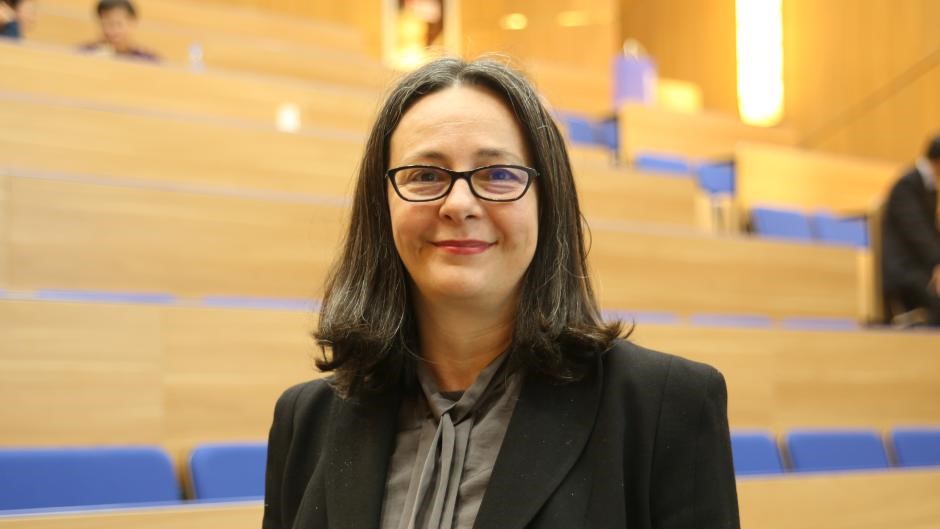 "Some of the things that were raised today are things many of us are already doing in some shape or form, which is reassuring, and it's good to hear other people's perspectives," she said.
She described her involvement in a work placement module enabling students to teach languages in local schools that was an example of 'service-learning', the topic presented by Paula Heuser and Kepler Neuman of GIST International College and Staffordshire University.
Paula and Kepler (pictured below) both previously worked as tour guides in Alaska and bring their understanding of that type of work to planning service-learning activities, such as enlisting their students to act as English language tour guides in Suzhou.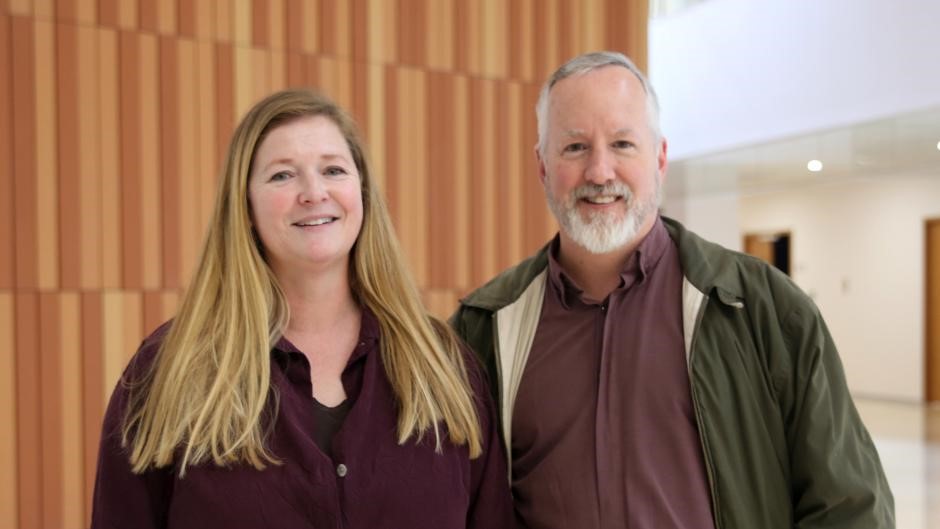 "Service-learning is about students having experiences in the real world," explained Paula. "It is about going out and doing something that contributes in their community whilst aiding their own development, and allowing them to put into practice what they've learned in the classroom."
The symposium provided a valuable opportunity for teachers working in different institutions to share their classroom experiences and confirm notions that many had come to through their own work.
For example, Edie Allen from Duke Kunshan University (pictured below) found that students finishing their undergraduate degrees were lacking in English vocabulary, a problem that she sought to remedy through collaborating with professors at her university to teach subject-specific vocabulary.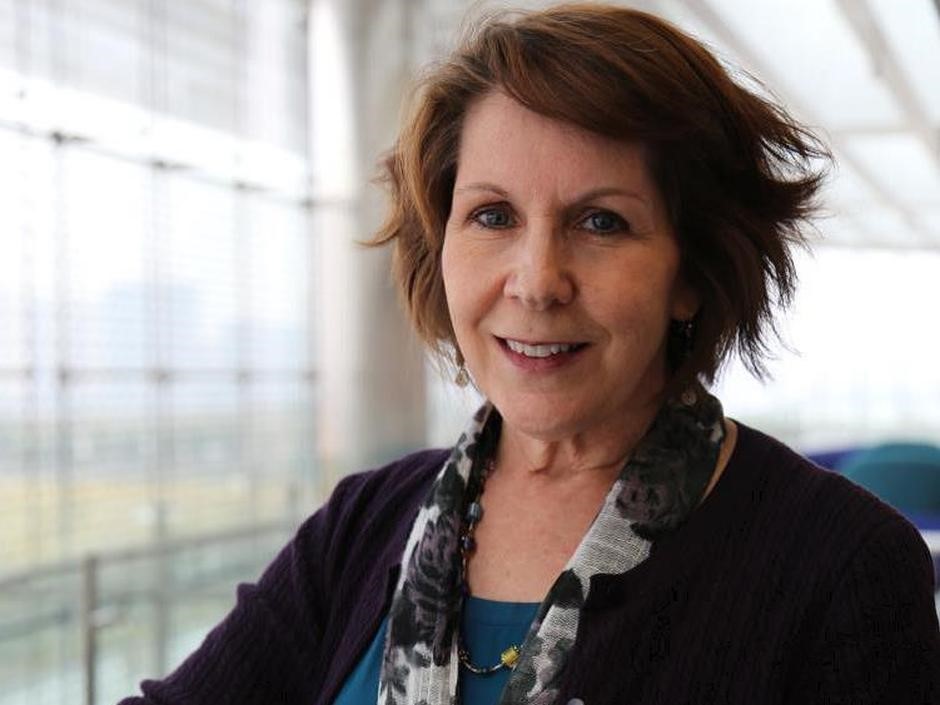 "I've found that too," added Paula, "and it's nice when other teachers find similar things going on in their classrooms. It's great to find people are coming up with solutions to problems you yourself have thought about. It makes you feel validated."
Markus Davis, chief organiser of the symposium and short courses manager at the Language Centre at XJTLU, commented on some of the content that he found useful:
"There were some interesting talks on comparative linguistics and on the use of corpora [samples of "real world" texts] in teaching high-level writing," he said.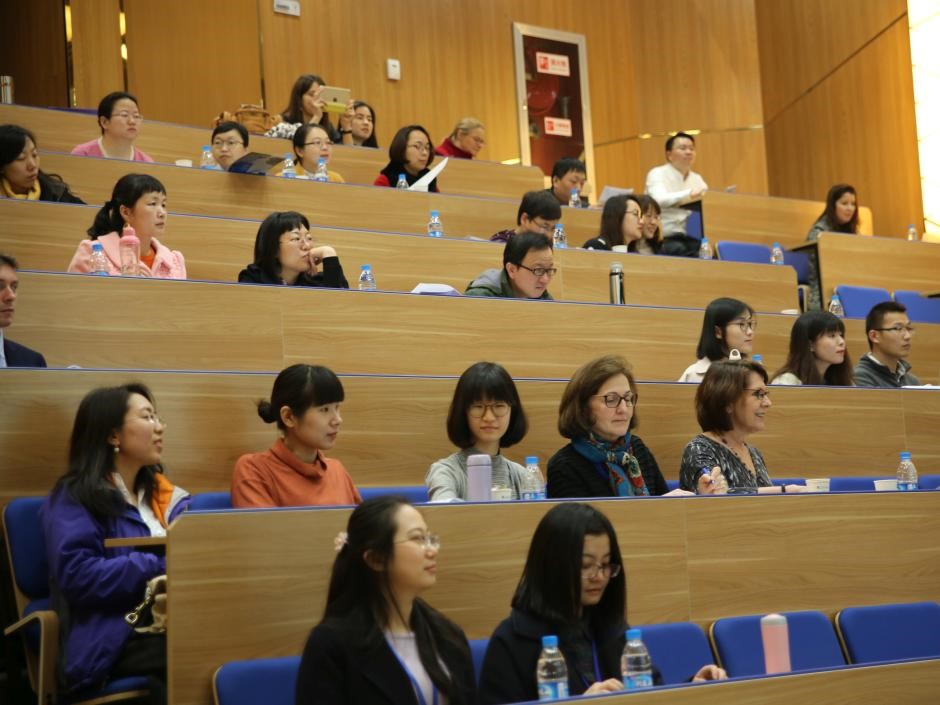 As well as facilitating the exchange of ideas, Markus also remarked on the value of the symposium in promoting a sense of community amongst EAP teachers, an idea which Paula supported.
"Sometimes as a language teacher you can feel alone, especially if you're not talking regularly with other teachers, so I find this kind meeting is doubly important for us," she said.
The first Sino-Foreign Collaborative Institutions EAP Symposium was held at Beijing Normal University - Hong Kong Baptist University United International College, Zhuhai, China, in March 2016. This year's symposium establishes it as an annual event to be held at participating higher education institutions across the country.