Year Four students from the Department of Urban Planning and Design at Xi'an Jiaotong-Liverpool University travelled to Japan for a field trip exploring recent urban development and practices in the country.
The group of 28 students visited Tokyo to gain first-hand experience of the capital's urban planning and design, public spaces, traditional housing and heritage, transport integration development and disaster restoration.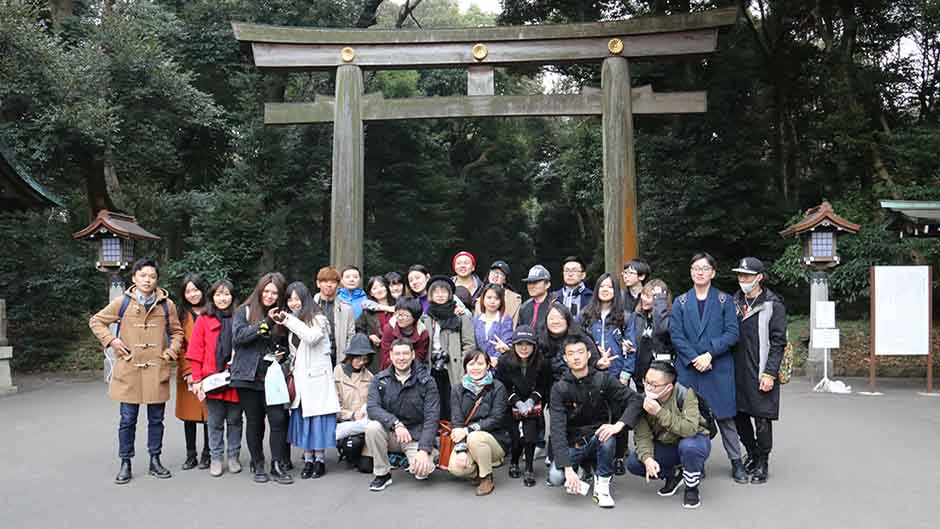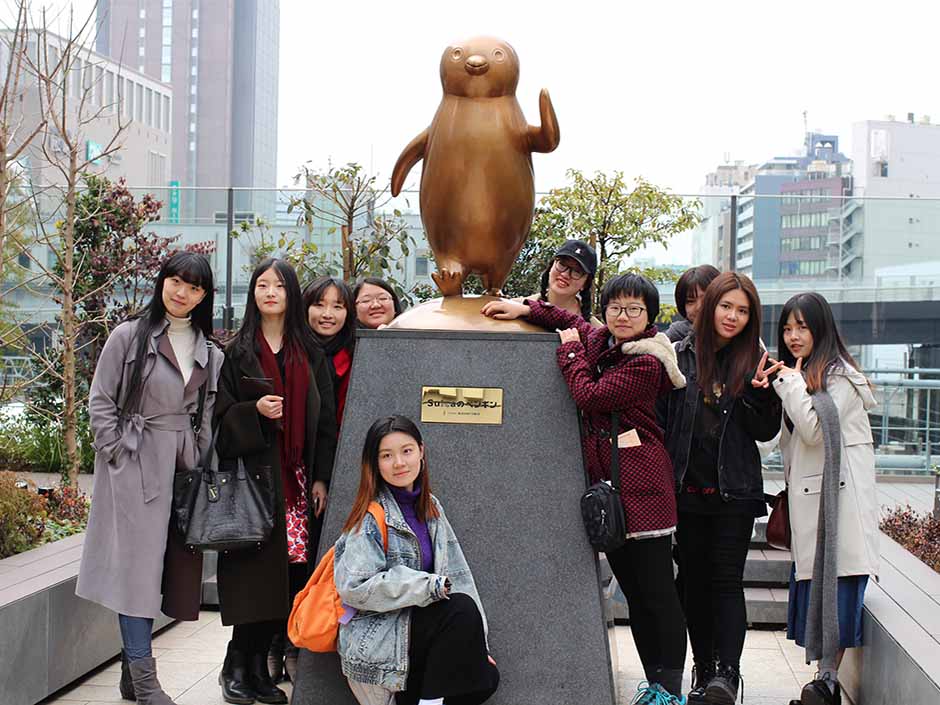 "Tokyo was chosen as it is a well-known 'planning laboratory' that actively promotes innovation and transformation of the built environment, in order to adapt and respond to current urban challenges," explained Dr Yunqing Xu, who, along with Dr Raffaele Pernice from the department, organised the trip. Hong Ni, a PhD student in the department, provided assistance during the trip.
"Tokyo is an extraordinary example of an urban environment in perpetual change, whose buildings, large-scale urban infrastructures, carefully designed public spaces and complex interweaving of traditional and futuristic townscape elements have always exerted a powerful attraction," added Dr Pernice.
The field trip was part of a Year Four module on international planning studies, which takes a research-orientated approach to teaching to build students' research skills.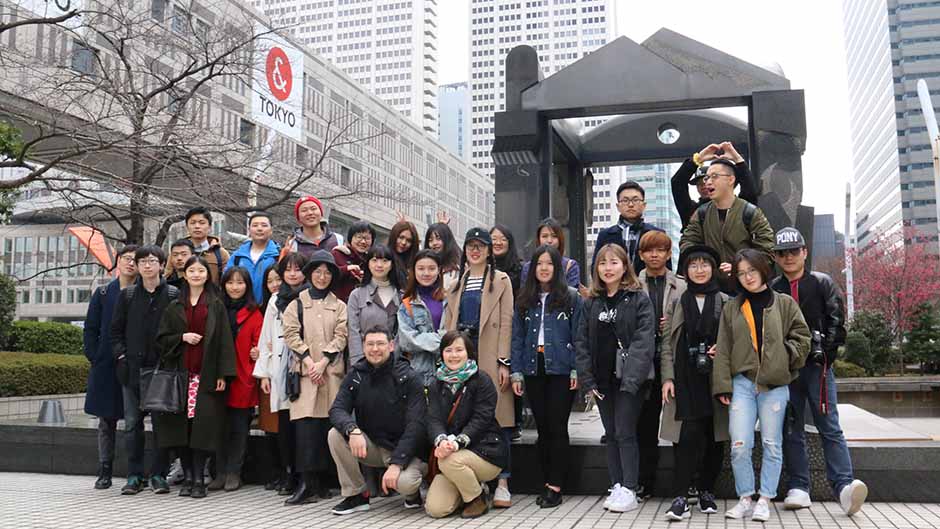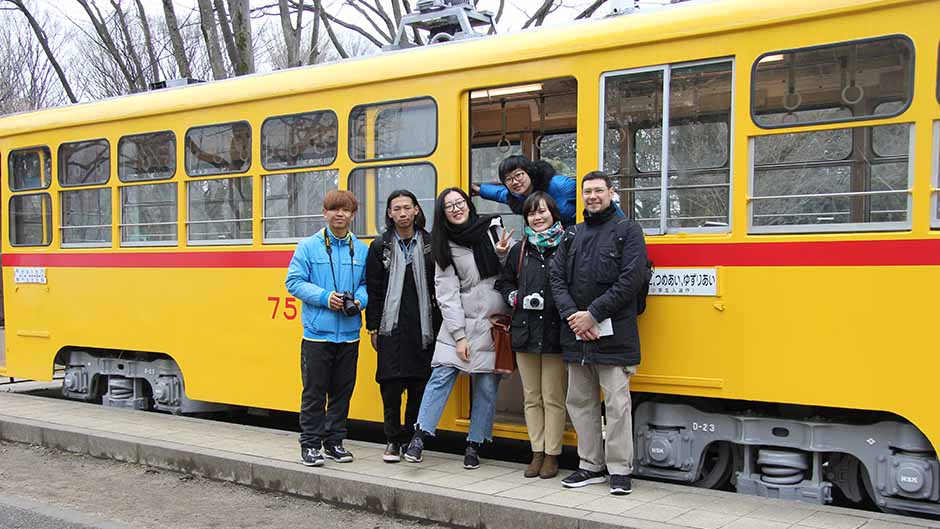 Dr Xu, who is the module leader, explained: "In this module, students choose a topical area on which to conduct a research project. They must complete studies before the field trip, as well as research activities during the trip. This way, they gain both knowledge of a subject as well as building important research skills."
"The week of activities in Japan was carefully organised to combine both theoretical analysis and practical activities, in order to expose students to a variety of conditions while abroad," added Dr Pernice.
These activities included site visits to real projects of different scale and types, such as the area between Shinjuku and Shibuya, the cores of which have been developed as an interconnected system of pedestrian flow that integrate with large scale multi-level public mass transport and other mixed-use regeneration projects.
Students also visited various organisations and academic institutions, including Tokyo Metropolitan Government, Waseda and Hosei Universities, and Nikken Sekkei, a leading company on international urban planning and design, as well as a number of museums and exhibitions.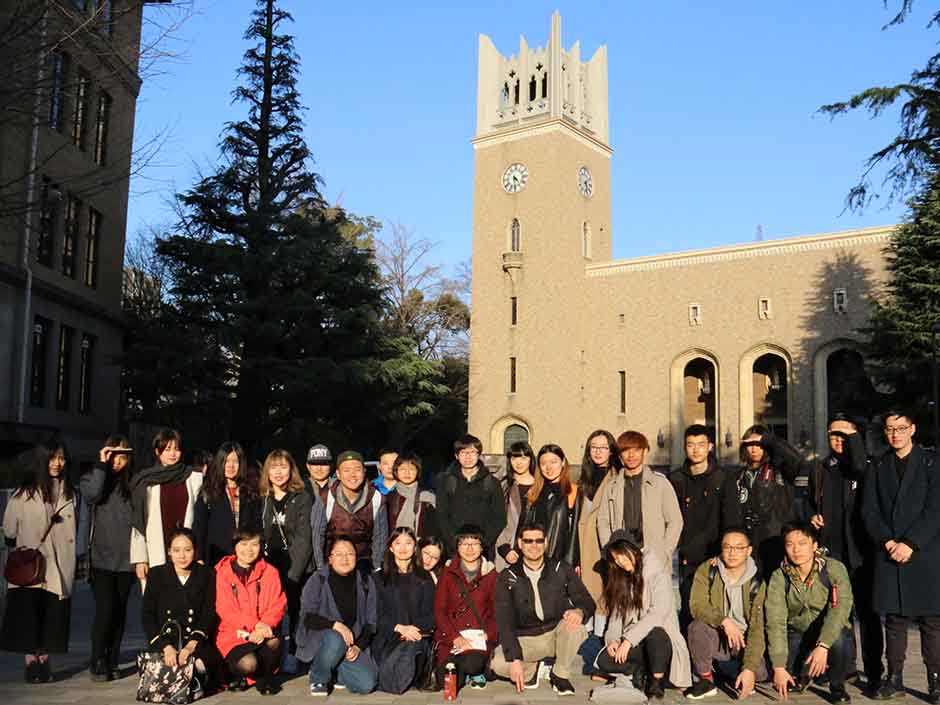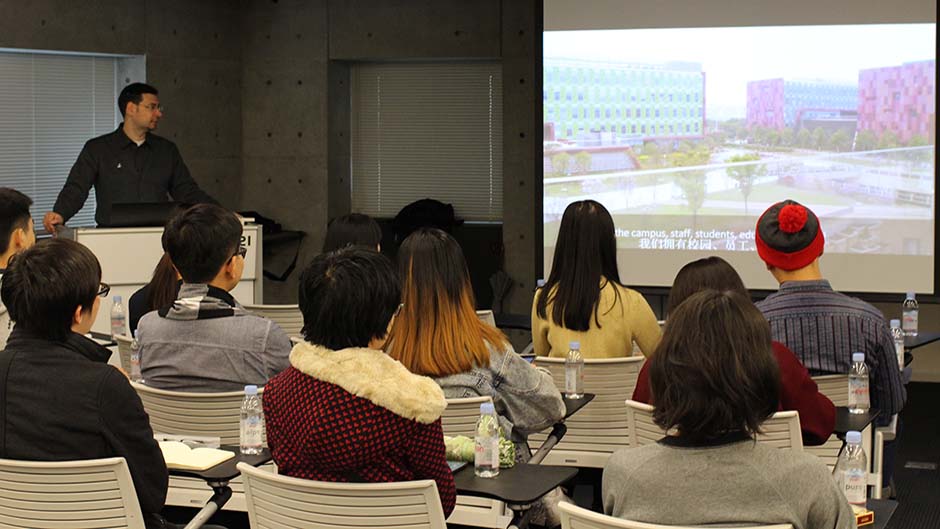 "Such intensive and diverse on-site experience provided students with a real-life examination of not only the composition of planning policies and design innovations, but also the implementation of different ideas and approaches," said Dr Pernice.
At Hosei University, a joint workshop was held with Professors Hajime Yatsuka and Makoto Watanabe, who presented on urban transformation and future challenges in Japan. Dr Pernice and Dr Xu added information about urban planning and housing development in Chinese cities.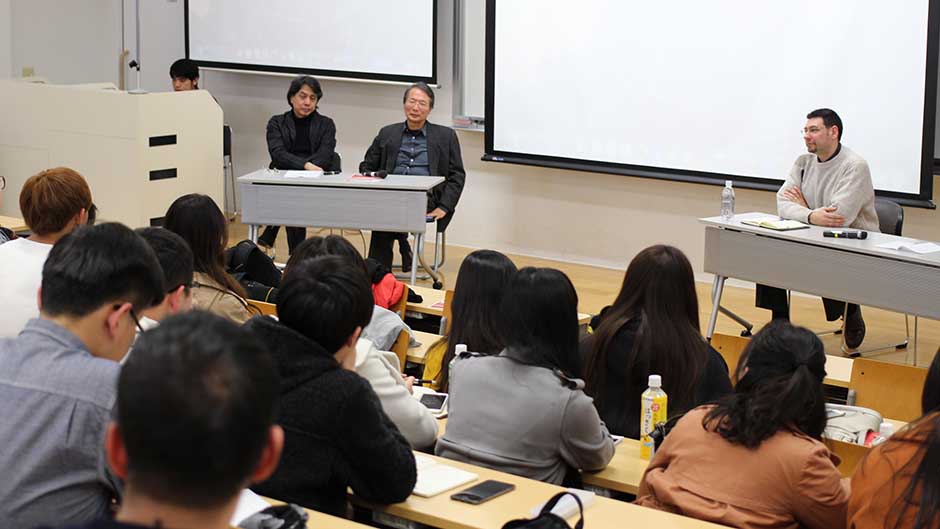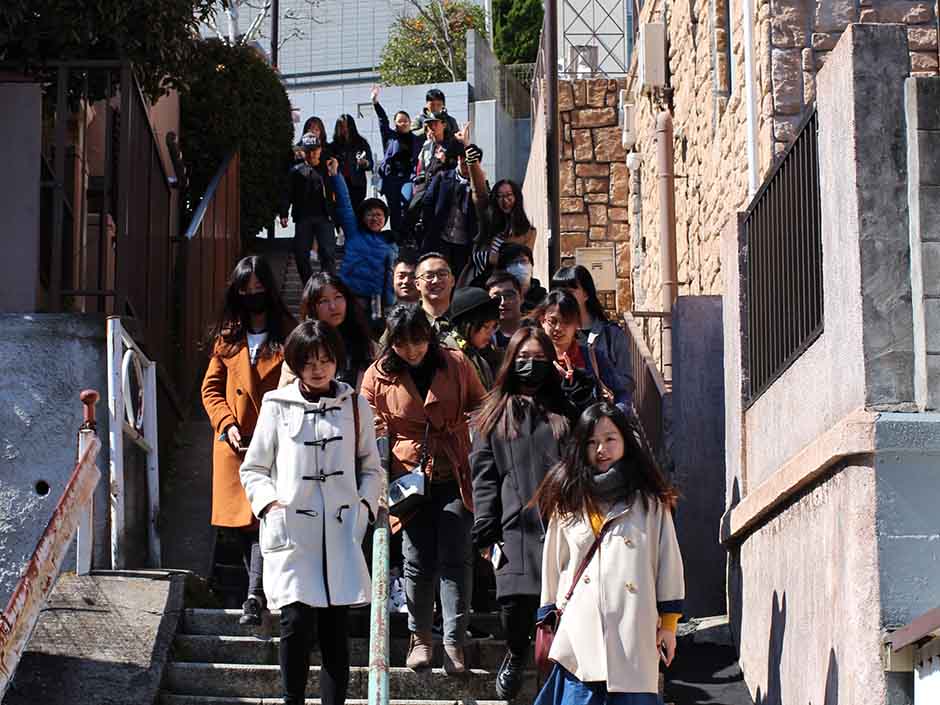 "The similarities and differences between Japan and China's experience provided students both a broader perspective on international context as well as a deeper understanding of transferability in the local context," said Dr Xu.
Professor Yatsuka said he was impressed by the passion and original thinking of the XJTLU students involved in the workshop.
Zichun Yang, a student on the trip, enjoyed the opportunity to talk to experts from "top universities and leading companies" and to experience local urban issues through visiting projects and communities.
"Every student had their own research topic, which influenced their learning of specific issues in Tokyo, while the field trip also gave us inspiration for further study and our career planning." he said.
"It was such a meaningful experience for us as the teachers and students behaved like a big family, taking care of each other."
On their return to XJTLU, students will now submit a research report that critically reviews and evaluates the urban planning challenges and responses in Tokyo and Japan. They will also share their research outcomes and trip learning via a 'pecha-kucha' presentation and photo competition.