The Department of Electrical and Electronic Engineering at Xi'an Jiaotong-Liverpool University has been trying out new methods for teaching students how to use laboratory equipment in order to enhance their practical skills for lab-based sessions.
Lab-based teaching sessions, in which hands-on experiments are conducted by students, are an important part of a wide range of engineering and science disciplines. Teaching involves live demonstrations and tutorials once students have reviewed theoretical materials on the operation of lab equipment.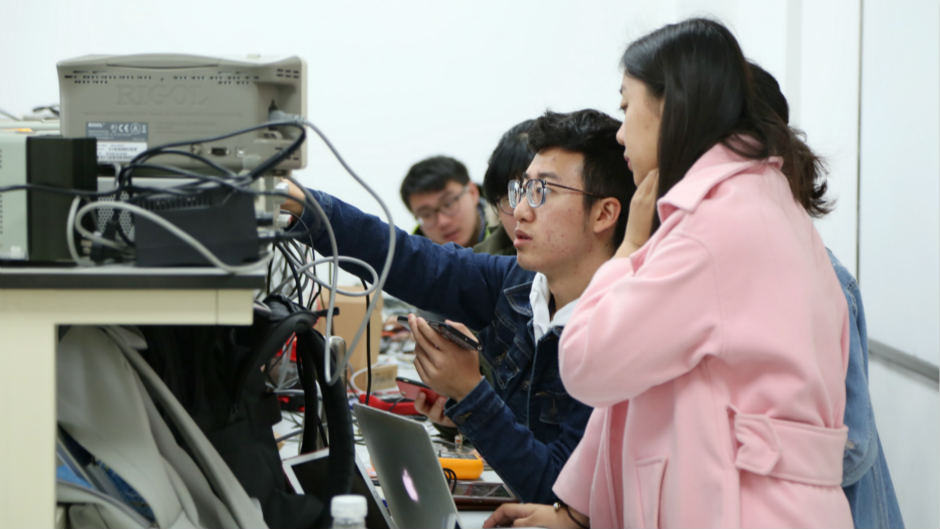 But, the department faced challenges in delivering effective live demonstrations once class numbers grew. Lecturers also found that many students simply didn't review lab manuals before class, meaning they asked a lot of basic questions during live demonstrations, which prevented effective learning of more complex processes.
To address the challenges, Dr Shaofeng Lu, a lecturer at the department, along with Dr Yang Du and Ying Cheng, devised a project to develop video tutorials on laboratory instrument operation.
The project was funded by XJTLU's Teaching Development Fund, while the XJTLU Academic Enhancement Centre provided filming and editing support.
"Well-designed video tutorials eliminate time and space constraints on learning and to enable students to deepen their understanding of concepts, rather than spending the majority of time during lab teaching troubleshooting," said Dr Lu.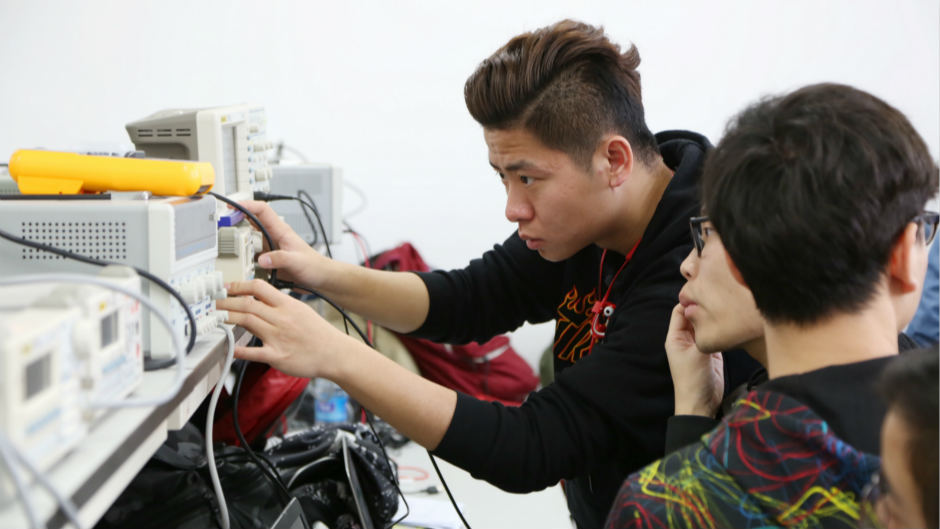 Students Shuxin Yao and Wenrui Zhang were volunteers on the project. Together, they made a video tutorial demonstrating how to use a multimeter, an electronic measuring instrument that combines several measurement functions in one unit.
"I learnt lots of practical operational skills and my hands-on ability greatly improved," Shuxin said.
Wenrui added: "We taught other students how to operate the instrument by demonstrating the multimeter in the video. We explained in detail the main functions of the commonly used buttons.
"When students watch the video, it's as if they have received a one-to-one tutorial from a teaching assistant. It will save lots of their time in practical lab sessions and improve their learning efficiency."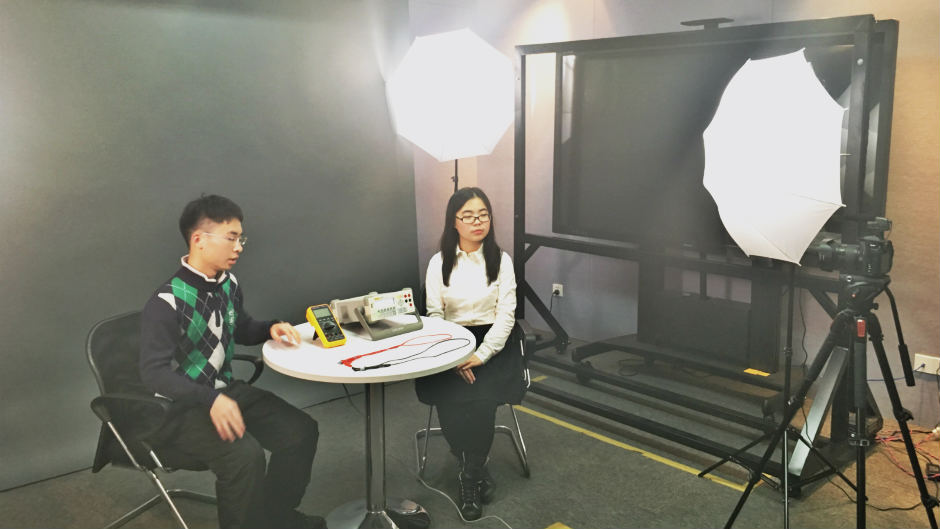 After a month's work, the project team has finished four new five-minute videos tutorials, demonstrating both the multimeter and a DC power source. There are currently six videos on ICE, XJTLU's Moodle-based virtual learning environment, for students to download.
And it's not just the way students learn how to use the equipment that has changed, the way their resulting skills are tested has also been amended.
Dr Du, who is in charge of this semester's lab teaching, explained that previously students' skills were tested in groups whereas now students are tested individually with a time limit.
"The ability to operate lab instruments is very important for every student in the department and this new approach to testing puts students under pressure a bit more to learn," he added.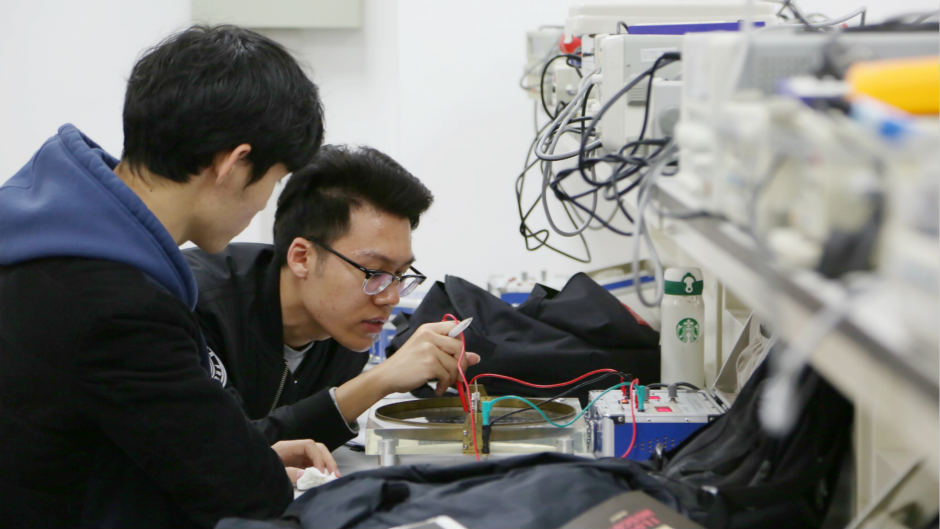 Liqi Sun, a second-year student, said that most of his classmates watched the videos before the lab instrument operations test: "These videos helped to answer lots of basic questions in advance," he said.
Another student Lei Kang believed that the videos helped to more efficiently him review how to operate the instruments.
Fei Cheng, a PhD student in the department and a teaching assistant for lab teaching sessions, added: "This cohort of students performed better than the previous one."
While it is still a challenge for a limited number of academic staff and teaching assistants to evaluate more than 100 students' skills in one day, Dr Lu said that test content and procedures will go through continued improvement and optimisation.
He said: "We will continue to improve our practical teaching methods and provide students with a student-centred self-learning atmosphere and environment."