Christian Nolf, from the Department of Urban Planning and Design at Xi'an Jiaotong-Liverpool University, gave a talk on reimagining historic landscapes at the TEDx Suzhou event.
The event was attended by over 1,000 people and focused on the theme of time. Christian's talk described the urban design philosophy of preserving historic memory and elements from the past whilst also reimagining older elements to invent and inspire the future.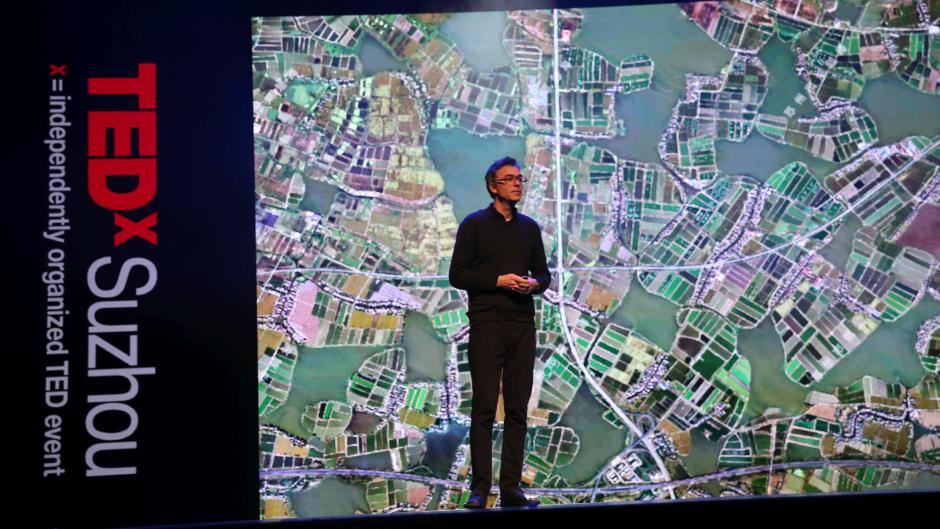 Christian, who is co-director of the Research Institute of Urbanisation and programme director of the MSc Urban Design at XJTLU, began his talk by looking at the historic context of Suzhou's urbanisation, with recent developments proceeding at a breakneck pace:
"The changes that took place in Suzhou between 1991 and 2004 are unprecedented in the history of urbanisation," he said. "It could be compared to what happened in Europe during the Industrial Revolution, though here it happened 10 times faster and on a much vaster scale."
As Suzhou and the surrounding cities grew, new highways, canals, and man-made lakes appeared. This constituted a huge transformation in a very short period of time. It was this massive change that attracted Christian to move to Suzhou and begin studying its urban development.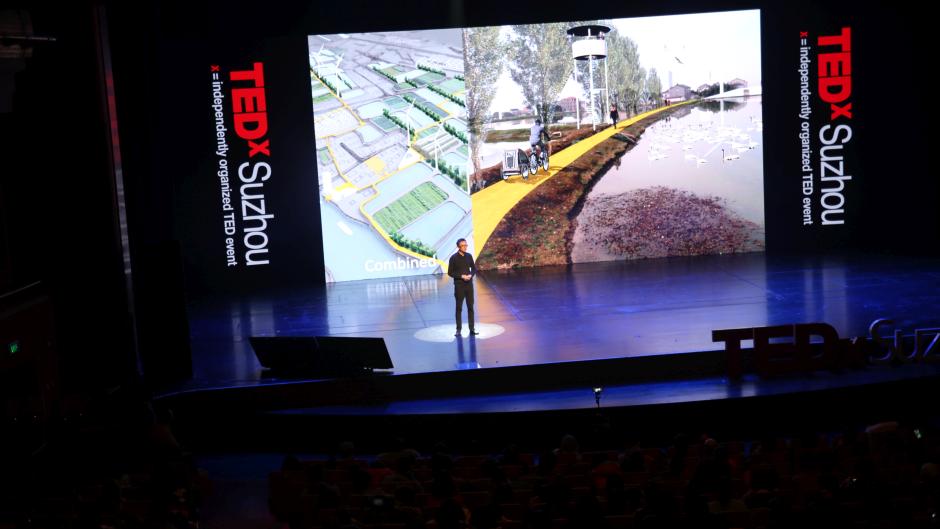 "I discovered that along with this fantastic wave of urbanisation came a huge wave of erasure," he said. "I'm not nostalgic. I'm not saying that we shouldn't build cities, but the most successful cities are the ones that manage to integrate elements of the past into their fabric.
"Good cities need old and new buildings and structures in order to ensure a diversity of uses, to make the city affordable for everyone and to reinforce their identities."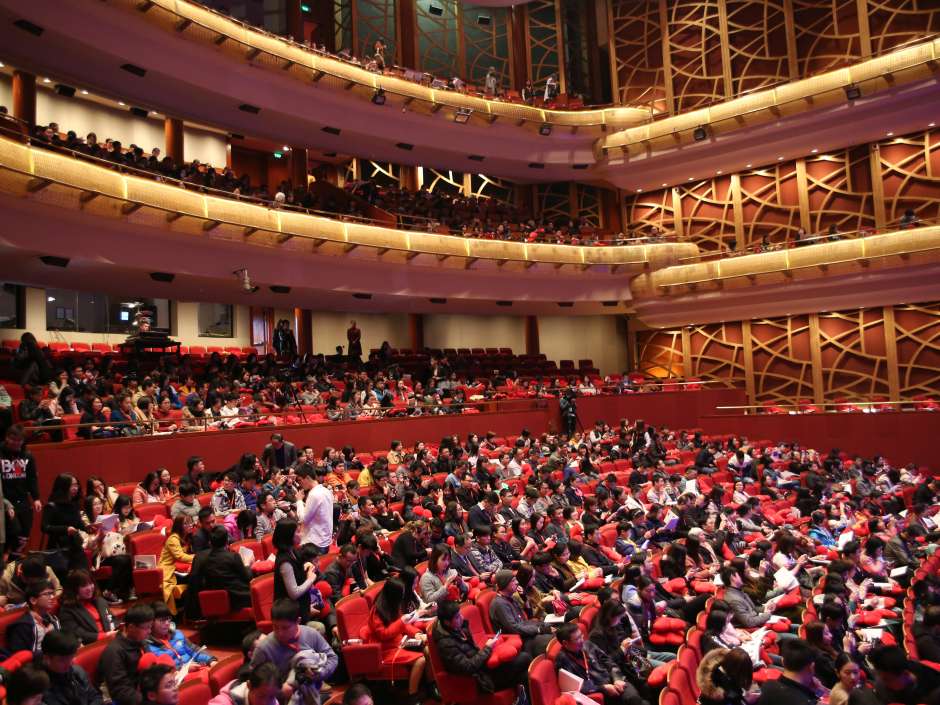 He explained how this philosophy is driving his project, the ongoing Water Urbanism Workshop, organised in collaboration with KU Leuven in Belgium and Suzhou University of Science and Technology to find solutions for the ongoing development of the Jiangnan Wetlands region, near Suzhou.
"The region is famous for its water towns and for its fantastic landscape of ponds that when seen from above resembles a patchwork quilt or a carpet of mirrors. We're working with the city planners of Suzhou to imagine design solutions for the future of this region," he said.
He described how the workshop participants began by looking at the region's past and how it became what it is today. They learned that the area's unique landscape was man-made and artificial - the result of generations of hard work. The area has had several different functions over time and will have to deal with new challenges in the future.
"Most of Shanghai's water supply comes from this area," said Christian, noting one of these challenges.
"Another challenge is to connect the different water towns into a network, and stimulate the regeneration of old villages. The area could play a role in the development of renewable energy, or more environmentally-friendly forms of agriculture. Ultimately, these different functions could be combined to definitively give a new life to this ancient landscape."
Other speakers at the event included product designer David Yuan, who spoke about emotional communication in product design, and Yifan Li, who presented on the moral implications of self-driving cars. There were also performances by the Suzhou Philharmonic Orchestra and Tiger Taiko drumming group.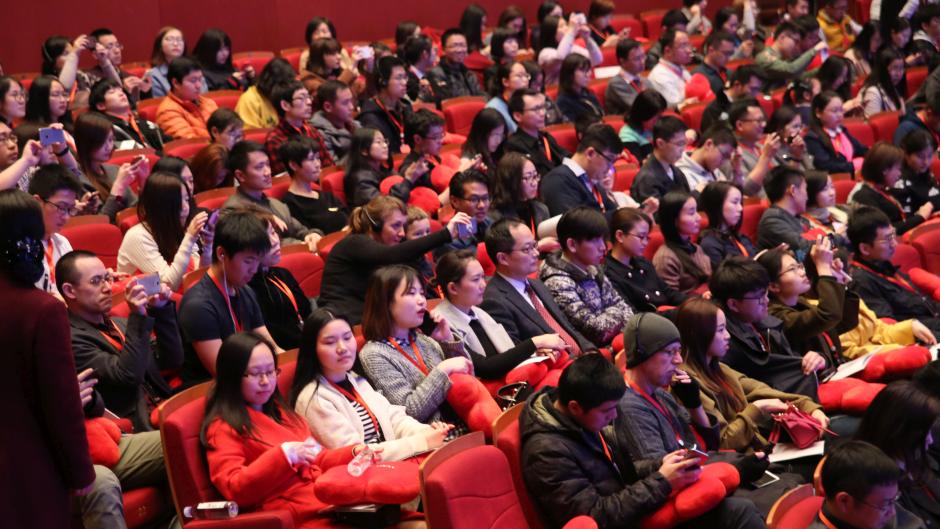 The event, which was held in the Grand Theatre of Suzhou's Culture and Arts Centre, featured live simultaneous translation, with audience members listening to translations in English or Chinese through personal audio headsets.
XJTLU was principal sponsor of the event and promotional videos were shown highlighting the University's new South Campus, the achievements of its graduates, and the various undergraduate and postgraduate programmes available.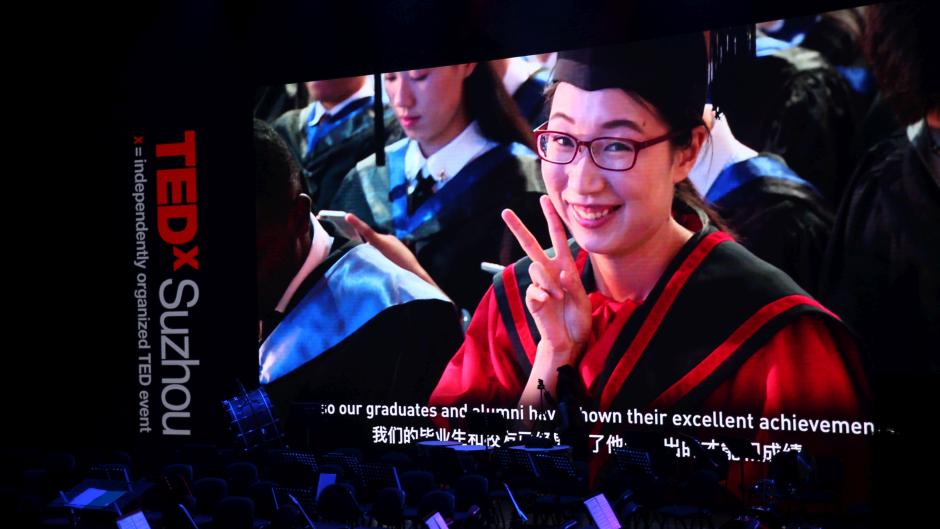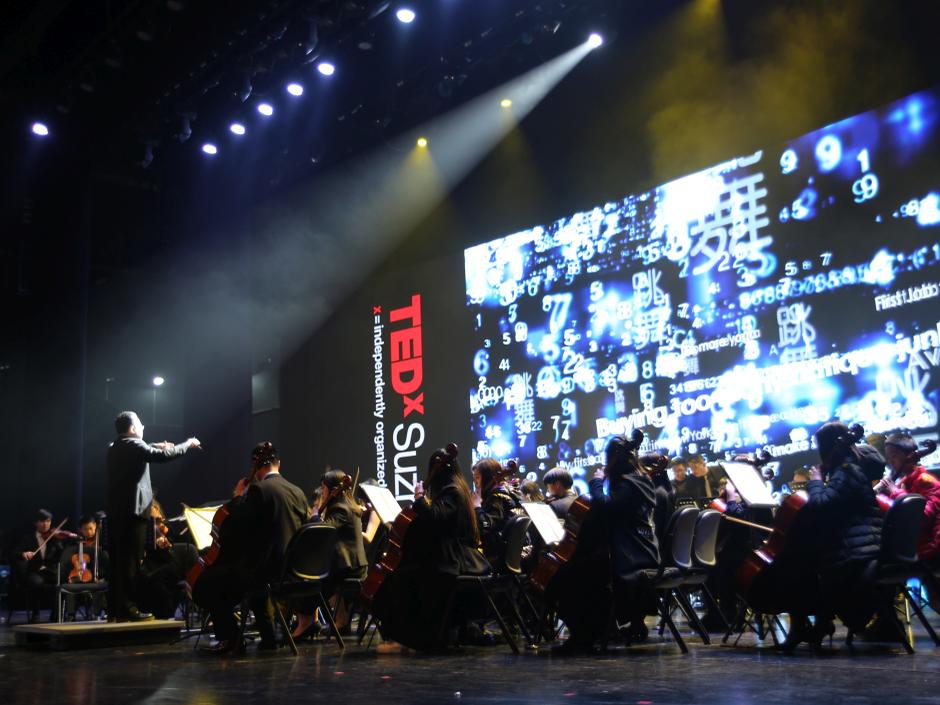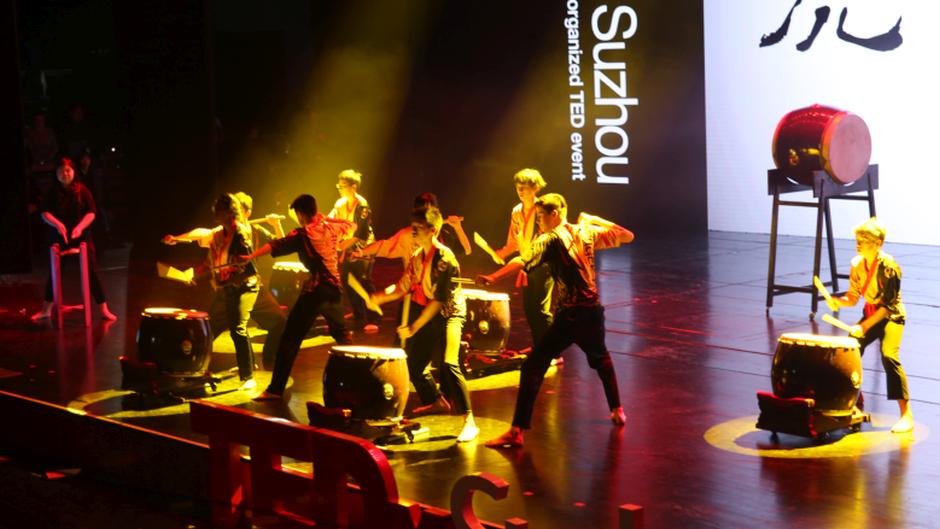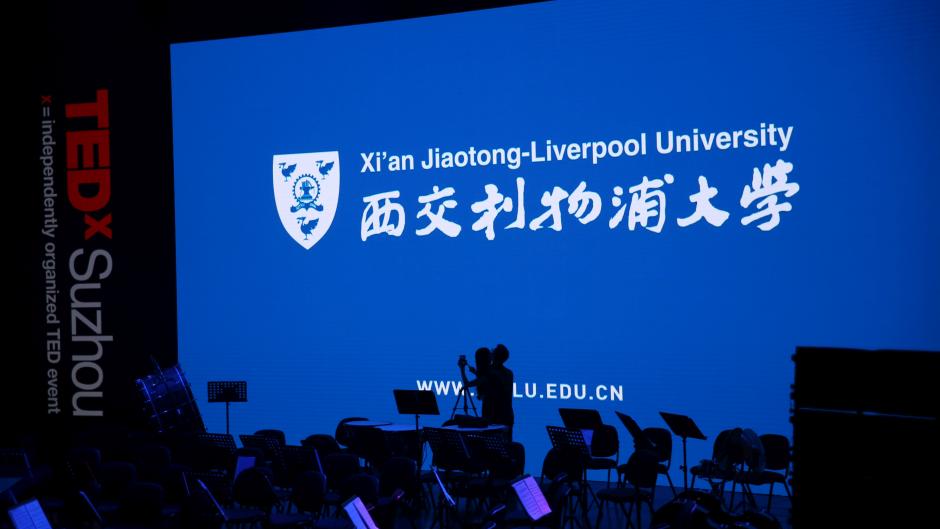 TEDx Suzhou is a local, independent nonprofit organisation under the license of TED that organises talks and events to spread ideas, encourage youth development, and motivate action.