Dr Yan Zhao from the Department of English, together with staff from the Language Centre at Xi'an Jiaotong-Liverpool University will conduct research on second language pedagogy which aims to assist students in their acquisition and use of the English language.
Dr Yan Zhao's recent research project titled "A Case Study of a Multi-dimensional, Identity-driven English-as-a-Second-Language Pedagogical Model", has won funding from National Social Science Foundation of China (NSSF).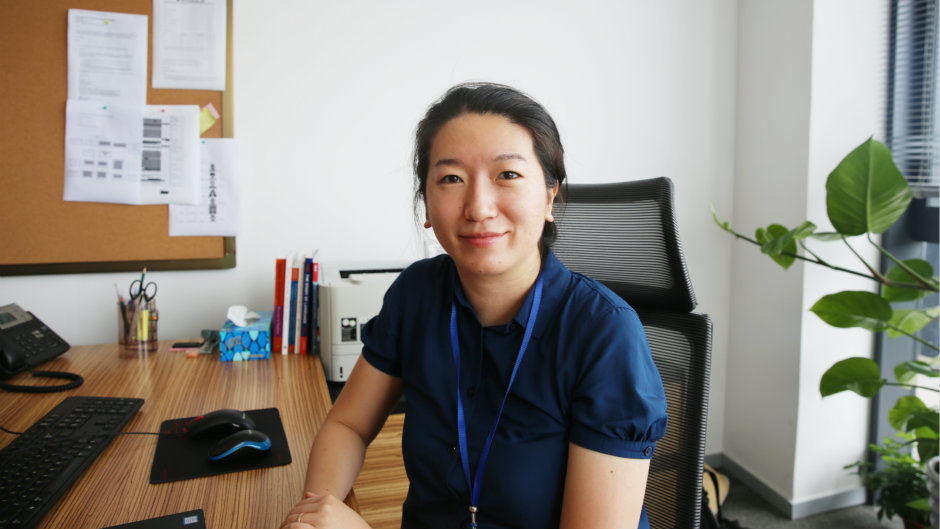 Dr Zhao said: "The research aims to observe and explore other social identities of English learners, apart from their student identities, and ascertain the influence of different students' identities on their cognitive processes. It also aims to promote the integration of the different identities of students through appropriate pedagogical interventions to help them become active language users while enhancing their academic performance and have empower their self-expressions."
She gave a positive example of student A whose class performance is outstanding. Student A is thinks actively and shows awareness of discourse in speech and writing more than her peers.
After contact with this student, Dr Zhao found that she is a feminist. She usually reads a lot of English information and news about affirmative action and feminism, and is concerned about women's status and development of feminism in China.
"She is a good example of the integration of curricular and extracurricular identities. She converts the daily experience as a feminist into a thought of academic research, which promotes her performance as a student," said Dr Zhao.
To give another example of poor integration, the paper that student B submits each time is written in a free style, which does not seem to meet the academic norms from Dr Zhao's perspective, so he does not achieve high scores. The student was dissatisfied with the score and asked Dr Zhao the reason for not doing so well.
Dr Zhao learned that the student had a part-time job in a media company and took part in social media marketing and planning. He thought he was a very creative person and he used some fashionable industry language translation directly in his paper and considered it as an innovative performance.
Dr Zhao said: "When I learned what he thought, I found some shinning points of his thinking. If I can help him turn this thinking into research thinking, he will not only have better academic performance but also express himself better."
"'Identity construction' is a focus in the field of foreign language learning in recent years, however, the research results are mainly based on the observation and description of the cognitive processes," explained Dr Zhao.
"Our innovation lies in exploring and evaluating how to improve in promoting integration of different student identities inside and outside the class, that is 'implementation of intervention' and evaluating its affects."
For this research project, Dr Zhao will work together with Weiqi Zhang, Rui Xu, Wei Zhang and Conor Spence from the Language Centre at XJTLU to conduct observation and intervention in three different types of English teaching, including course subject with English as the medium of instruction, English for special purpose (ESP) and English for Academic Purposes (EAP).
Linguistics is often thought to be about boring theories, however, the Linguistics course delivered by Dr Zhao to Year Two students in the Department of English at XJTLU is evaluated as "interesting". It has taken her fours to develop this course into one that students now experience as "interesting".
Four years ago, Dr Zhao joined XJTLU with only two-years of teaching experiences and she has taught Linguistics to Year Two students since then. Around 120 to 160 students from six programmes study this course, including BA English and Finance, BA English and Communication Studies, BA English and International Business, BA Applied English, BA Communication Studies and BA China Studies.
"Students from different programmes have different interests and how to attract their attention and stimulate their learning interests is a big challenge for me," Dr Zhao recalled.
In the first year she started to teach this course, she used the traditional indoctrination teaching mode and focused on teaching knowledge points. "The effect was not very good. I taught hard, but students felt bored."
In the second year, she added discussion sessions based on the first year's teaching and 'The effect was minimal with the teaching just superficially improved," said Dr Zhao.
Based on the previous two years' interaction and communication with students, Dr Zhao started to let students try autobiographical writing. She encouraged students to describe the relationship between linguistics and the English they use in their daily lives to increase her understanding of each student.
In the fourth teaching year, she consciously added the elements of 'identity construction' to teaching and linked linguistic theories to language application of different identities. She added interesting content within the area of forensic linguistics, such as to discriminate between real or fake suicide notes and word formations in creative advertising.
The attempt in teaching also aroused Dr Zhao's attention and interest in students' extracurricular identities. "To explore the relationship between students' other identities outside of class and their English learning will help them achieve better integration of different identities, and let them gain greater confidence and autonomy in using language," she said.
After one-year of thinking, developing a literature review and repeated perfection of the application materials, Dr Zhao received the NSSF fund on her third attempt at applying for the national or provincial social science fund project.
"XJTLU is a young university and it is a great achievement for young scholars like Yan Zhao to be recognised by the NSSF fund, especially in the area of social science," said Dr Zhoulin Ruan, head of the Department of English at XJTLU.
(translator: Guojuan Wang, Mingming Xiao, editor: Jacqueline Bánki)