Delegates participating in the China-ASEAN Member States Information Ministerial Meeting visited Xi'an Jiaotong-Liverpool University for the first time as part of a visit to Suzhou aimed at enhancing information sharing and cooperation between China and the Association of Southeast Asian Nations (ASEAN).
ASEAN is a regional intergovernmental organisation of Southeast Asia with the motto: "One Vision, One Identity, One Community". The 31st ASEAN Summit was held in the Philippines last month.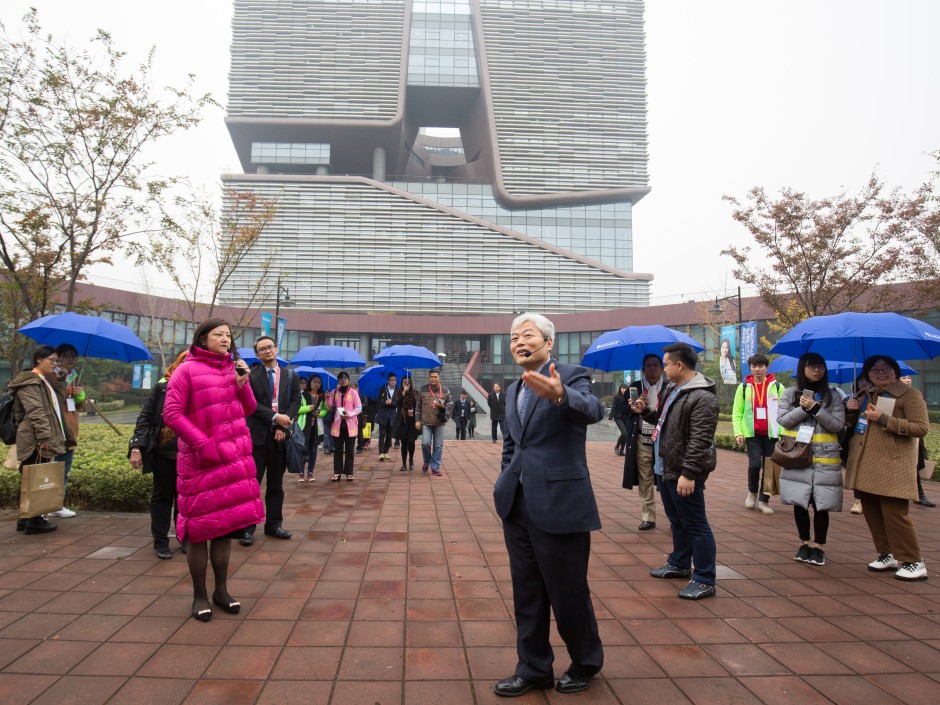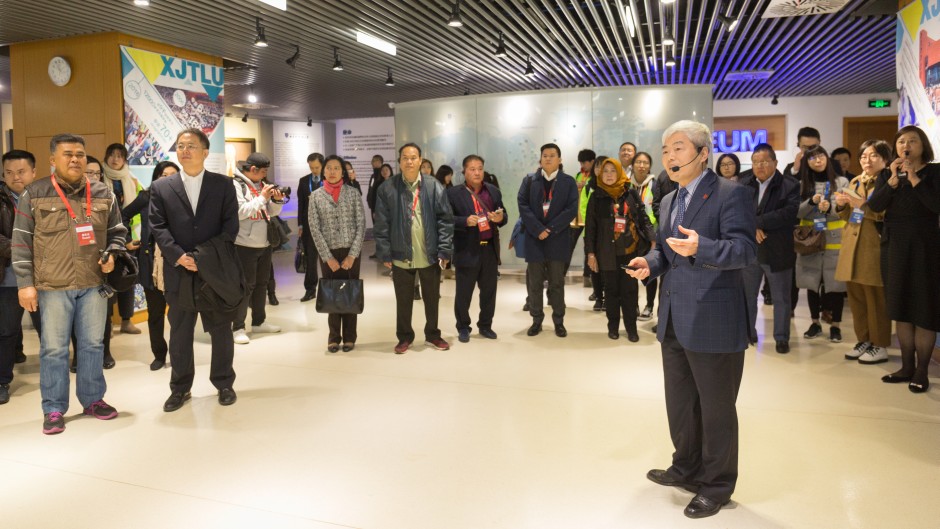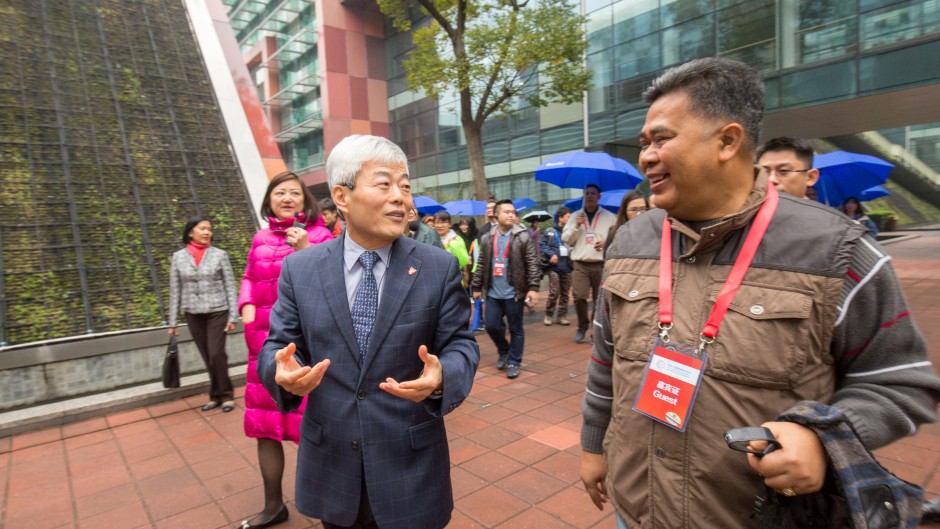 Representatives from the Philippines, Thailand, Indonesia, Cambodia, Lao and Myanmar all attended the XJTLU campus visit, where they were shown around the XJTLU Museum and heard presentations by students and members of senior management
Executive President of XJTLU, Professor Youmin Xi greeted the delegation together with Professor David Goodman, vice president for academic affairs, Professor Eng Gee Lim, dean of research and graduate studies, Professor Stuart Perrin, dean of international affairs, Dr Bi Xin deputy director of the Centre for Knowledge and Information, and Kirsty Mattinson, director of XJTLU Global.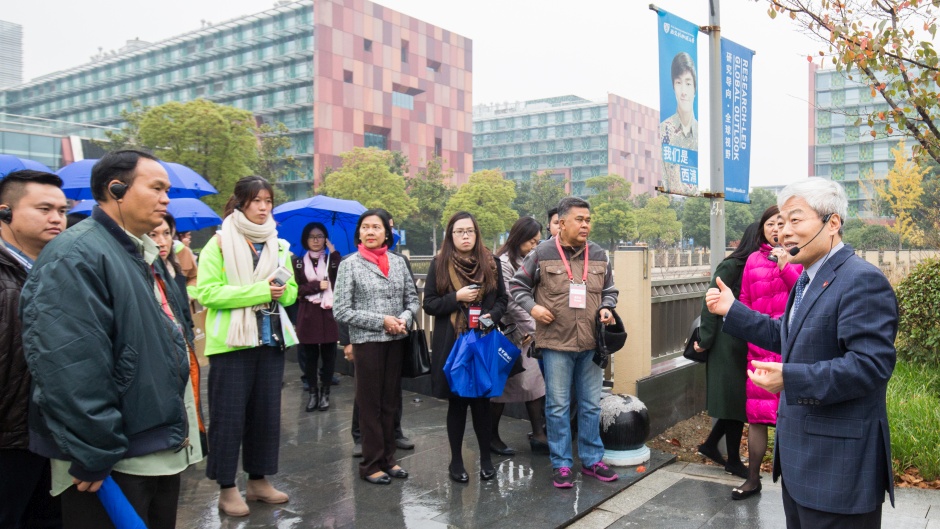 In his welcome address, Professor Xi (pictured above, right) gave an overview of the formation of XJTLU stating: "XJTLU has world-class staff from diverse backgrounds."
"XJTLU prides itself on developing young adults into global citizens with cross-cultural leadership skills, and is exploring methods for responding to changing job markets with its new Syntegrative Education model," he said.
Students representing the two ASEAN countries of Indonesia and Thailand gave speeches sharing their motivations for studying in China and at XJTLU.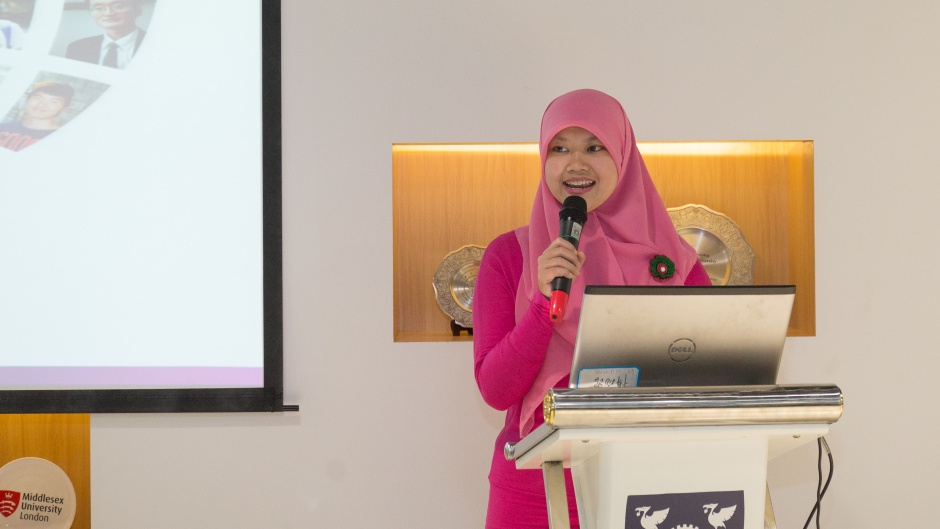 Mutia Hanifa (pictured above), from Indonesia, studying BSc Applied Chemistry, said that she could have studied chemistry anywhere, however, at XJTLU she has been exposed to something different:
"The idea of this University is to develop young people to become positive contributors to society." She urged the visitors to remember XJTLU as a special university "with the vision to make the world a better place."
"The future is Asia," stated Vimvaporn Pintuyothin (pictured below) from Thailand who is studying a masters degree in Operations and Supply Chain Management at International Business School Suzhou at XJTLU.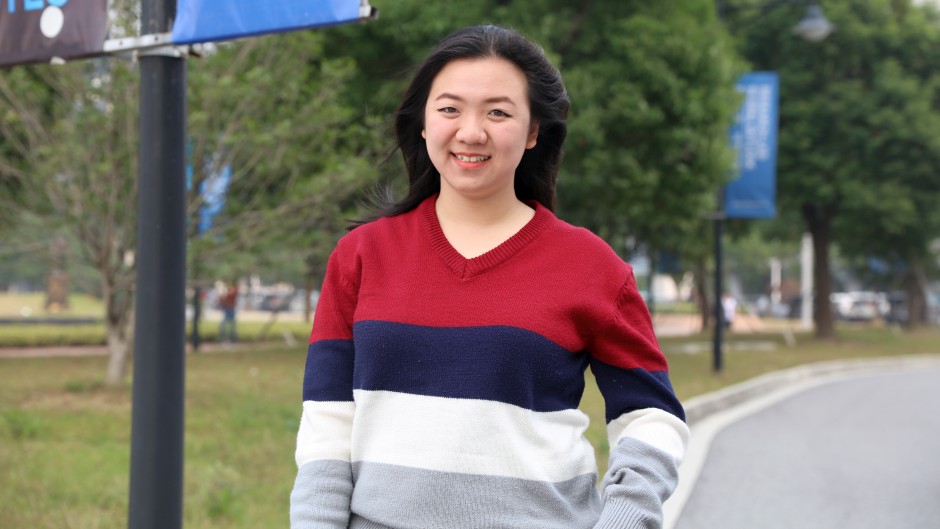 After working for many years in e-commerce logistics in Thailand, Vim realised that she needed to enhance her skill-set: "I needed to learn from the place where logistics, transportation and supply chains operate at a scale, speed and efficiency like nowhere else in the world. The course at XJTLU was exactly what I wanted."
Reflecting on her many links with China and friends that she has made from around the world during her studies, Vim added: "I hope all Asian countries work together, to build one great global community for us all."
by Jacqueline Bánki; photos by Zhiwei Zhou