Qinjian Lou, secretary of Jiangsu provincial party committee of the Communist Party of China (CPC), visited Xi'an Jiaotong-Liverpool University as part of his visit to Suzhou.
During his visit to XJTLU, Professor Youmin Xi, executive president of XJTLU, introduced XJTLU's research-led educational philosophy, exploration in syntegrative education and global strategy.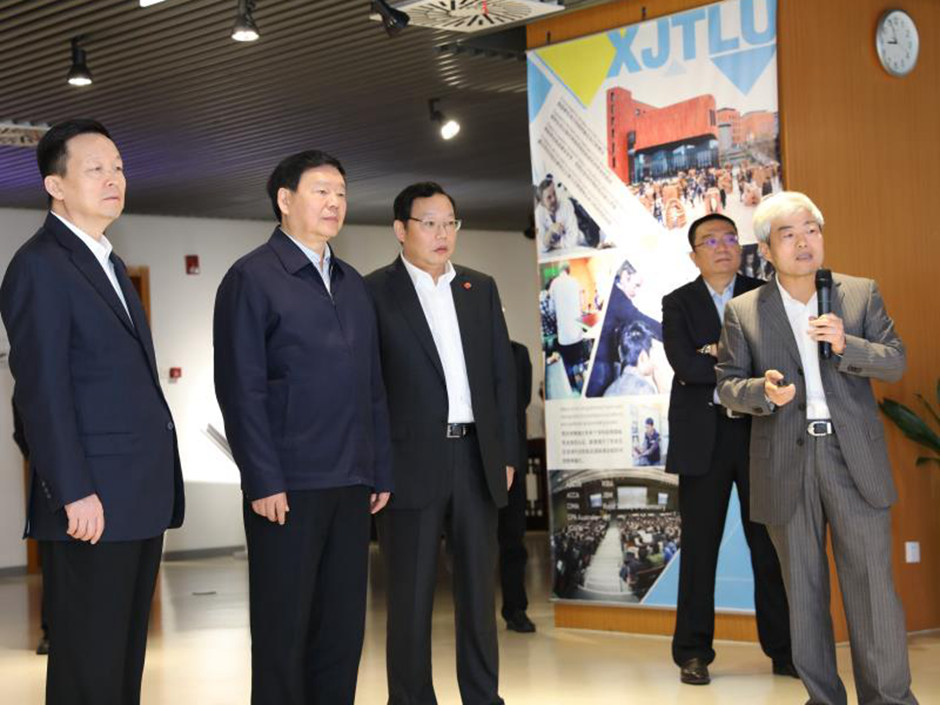 Mr Lou hoped that XJTLU will continuously innovate its talent training model, expand its influence and further cultivate high-level talents.
Mr Lou also emphasised the significance of student participation in extracurricular activities by saying that social activities play an important role in improving capacities of students.
Professor Xi agreed with Mr Luo and stated that XJTLU has been encouraging students to carry out a large number of club activities and combine curricular with extra-curricular activities.
"Curricular activities is about learning knowledge and learning how to learn," Professor Xi explained. "Extracurricular activities allows students to have more opportunities to apply what they learn into practice."
XJTLU Vice Presidents Dr Minzhu Yang and Dr Yimin Ding and staff representatives accompanied the visit.
Translation by Qiuchen Hu, edited by Guojuan Wang and Jacqueline Bánki