A research project at Xi'an Jiaotong-Liverpool University, led by Dr Li Yang of the Department of Chemistry, is incorporating graphene into lithium-ion batteries in order to increase their power and capacity.
Lithium-ion batteries are the rechargeable batteries found in most mobile phones and many small consumer electronics products. They have dominated the portable device market since their creation in the 1990s due to their high energy capacity.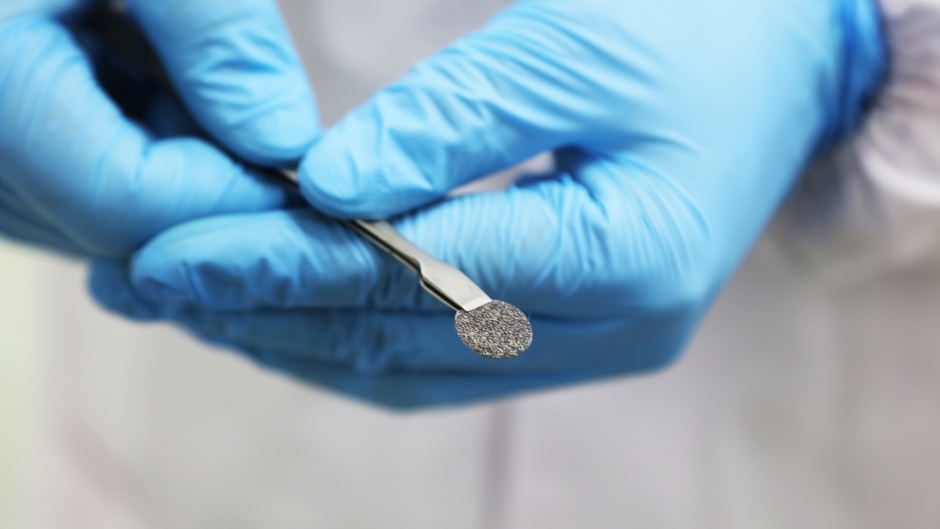 "The aim of this project is to incorporate graphene into the sulfur electrode," explained Dr Yang. "This is expected to improve the electronic transport properties of the electrodes, improving current distribution, packing density, and hence the volumetric energy and performance properties of the cell," she said.
Graphene is a form of carbon consisting of a single layer of carbon atoms arranged in a hexagonal lattice. It had been theorised-about for years and was first observed unintentionally in 1962, but was rediscovered by scientists from the University of Manchester earning them the Nobel Prize in Physics in 2010.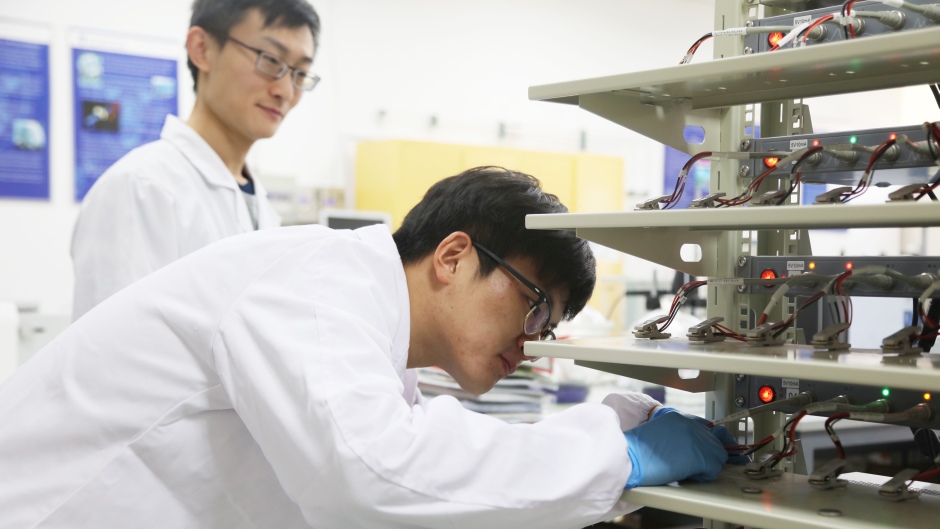 It has many unusual properties, including being the strongest material every tested, and is an excellent conductor of electricity. Dr Yang believes its addition could help meet demands for ever more powerful lithium-ion batteries, a market that is expected to exceed $70 billion by 2022.
Dr Yang is being assisted in the project by several postgraduate students, including PhD candidates Chenguang Liu (pictured above, centre), Yingchao (née Ziyi) Zhao, and Ruowei Yi, the three of whom interned at Dongguan Hongde Battery Co. Ltd. last year to build their skills and support their research work.
"The project has excellent potential for scientific impact," said Dr Yang (pictured below, right). "Also in the longer term, this project will contribute new ideas and new functionality into the existing and next generation of energy storage."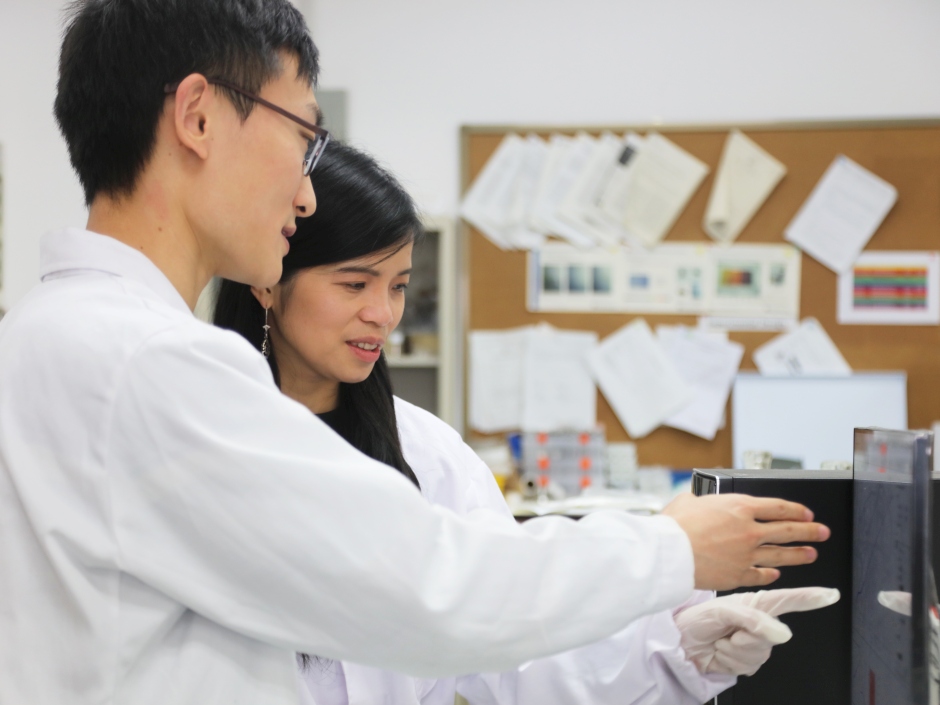 The project received a 2 million RMB grant from the Suzhou Industrial Park (SIP) government in 2016, and has recently received a grant from the National Natural Science Foundation of China (NSFC) International Young Scientists programme.
by Danny Abbasi; edited by Jacqueline Bánki; photos by Weiqian Zhang