An opening ceremony of the China Railway Rolling Stock Corporation (CRRC) International Talent Development Programme, attended by CRRC leaders and senior managers, was held at Xi'an Jiaotong-Liverpool University.
This is the third consecutive International Talent Development Programme cooperation between CRRC and International Business School Suzhou (IBSS) at XJTLU IBSS, since 2016, which has been customised for the 74 CRRC executives by IBSS.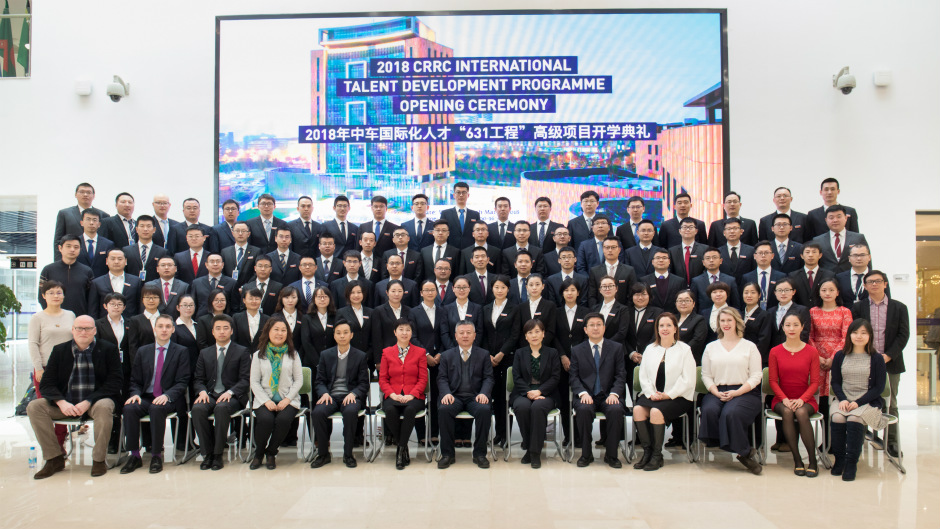 Aiming to cultivate the global vision and practical skills of the CRRC management team, the programme includes improving team leadership and business pioneering capabilities for internationalisation, as well as, competence on the global stage.
At the opening ceremony, Professor Youmin Xi, executive president of XJTLU, stated that in a world full of uncertainty, participants needed to strengthen their unique professional abilities, develop cross-cultural leadership skills, and the entrepreneur spirit of self-negation and self-reinvention so as to become 'global citizens' and 'global players'.
He also shared that in 2020 the new campus in Taicang will welcome its first cohort of students and become a new link connecting XJTLU and industries.
"Taicang campus will focus on developing the professional skills of students entering new fields such as artificial intelligence, robots and big data, cultivating technology talents for new industry development," said Professor Xi.
Reflecting on previous programmes, Liming Zhang, vice president of the CRRC human resources department said: "It's evident that our staff have made progress in their thinking, vision, ambition and cross-cultural communication ability after this training."
Professor Jean Chen, dean of IBSS, welcomed the CRRC trainees on behalf of the CRRC programme team and all the staff at IBSS.
She praised CRRC for its role and achievements and showcasing the internationalisation of Chinese industries and was pleased that IBSS continues to contribute to CRRC's international talent programme.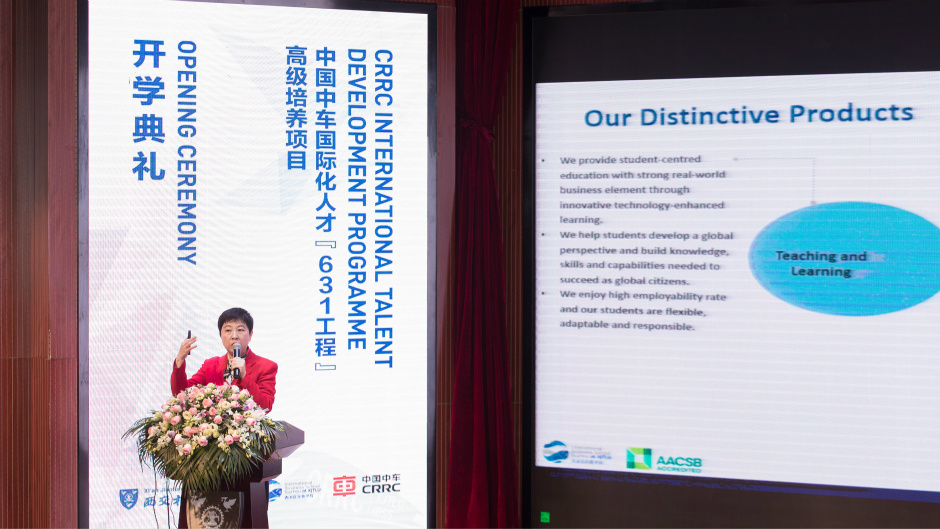 Shounian Li, a participant from CRRC Changchun Railway Vehicles Co. Ltd., who was involved in the company's overseas recruitment and management said: "I fully agree with Professor Xi with the future need of becoming a 'global player'.
"Besides language learning, international talent development should also focus on a deep understanding of different cultures, ideas, ways of thinking and solutions to problems," added Shounian.
Lishuang Geng from CRRC Qiqihar Rolling Stock Co., Ltd. said that he had heard a lot of stories about the XJTLU and CRRC programmes from his colleagues who had previously participated.
"I look forward to studying and living at XJTLU because of the international environment, the passionate staff and the responsible programme teams, said Lishuang.
story and images provided by IBSS
translation by Boqiang Xiao, edited by Guojuan Wang and Jacqueline Bánki