The CRRC (China Railway Rolling Stock Corporation) International Talent Development Programme, delivered by International Business School Suzhou at Xi'an Jiaotong-Liverpool University, was launched on Wednesday 22 February.
The opening ceremony for the customised executive education programme, which is being delivered to 108 CRRC executives over the course of five months, attracted more than 300 leaders and senior managers from CRRC.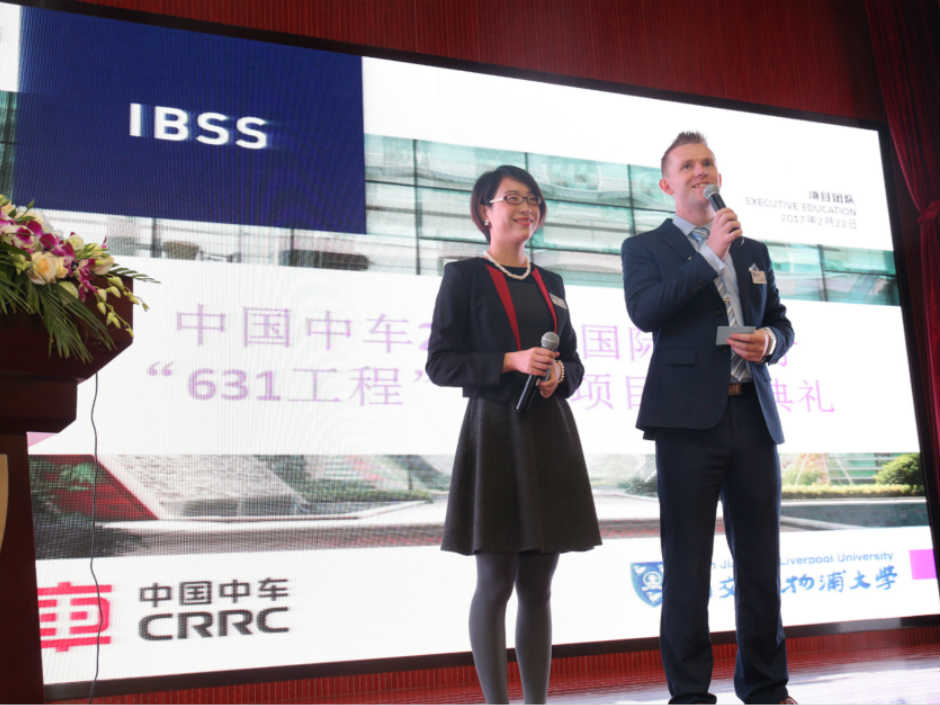 Those in attendance included Song Xue, deputy chief economist and director of human resources at CRRC headquarters, Professor Youmin Xi, executive president of XJTLU, Professor Jean Chen, dean of IBSS, and senior officials from each of CRRC's 46 subsidiaries.
Professor Youmin Xi said: "I hope all of you can improve your international competitiveness through the training programme and I wish you to realise your dreams through the platform that XJTLU has provided for you."
He also emphasised that in order to become a 'global player' in a world full of uncertainty, participants needed to strengthen their unique professional attainment, develop their cross-cultural leadership skills, and be open to self-reinvention.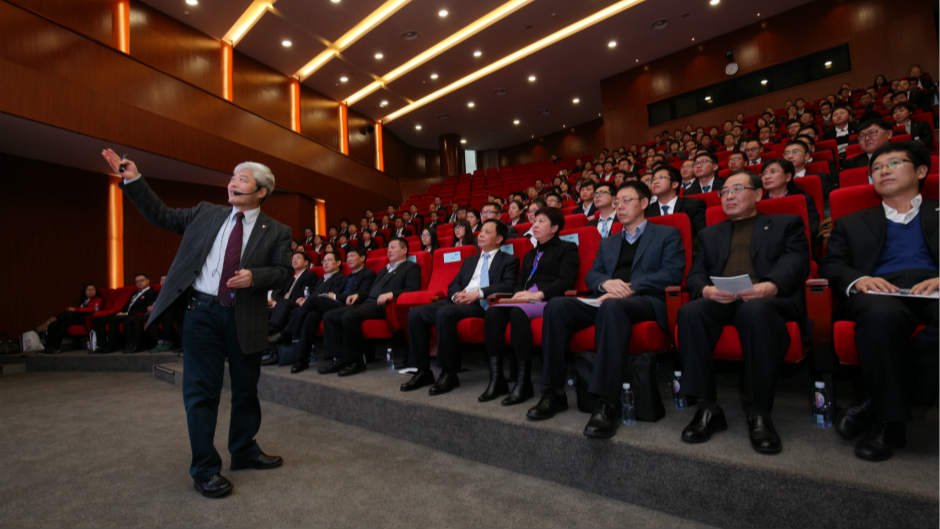 The highly interactive programme includes four-months of training on international business and leadership, as well as a one-month overseas trip that will feature interaction and engagement with leading experts in the European and American high-end equipment manufacturing industries.
It aims to equip participants with international perspectives and practical skills, improve their leadership and business development abilities within today's dynamic international business environment, and enhance their international competitiveness.
With the continuing development of China's 'Belt and Road' initiative , CRRC is working to increase its international activities and strategies while at the same time actively developing its overseas markets. CRRC's cooperation with XJTLU is an important part of the company's approach to internationalising its workforce.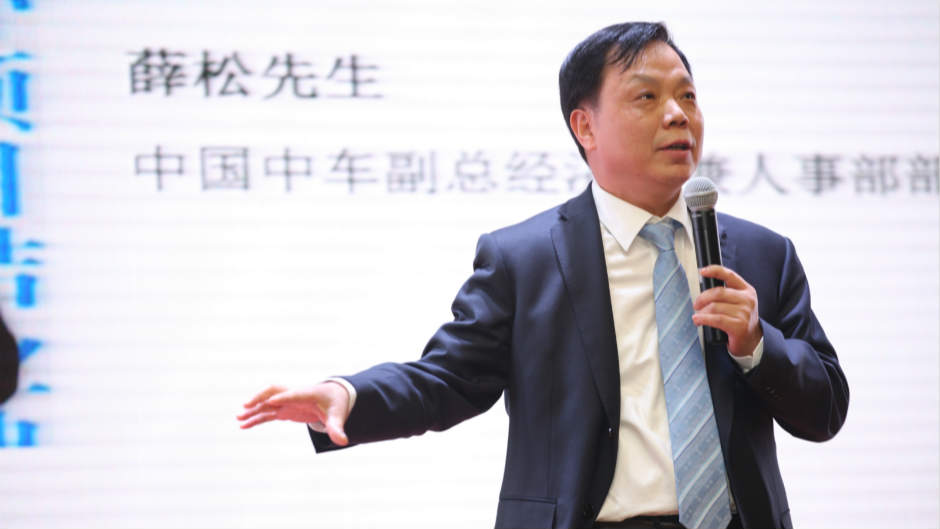 At the opening event Song Xue gave his thanks to XJTLU and IBSS for placing "great importance" on the CRRC executive training programme.
Recalling the previous year's cooperation, he said: "I appreciate XJTLU's advanced educational philosophy and its rich cultural knowledge, which combines the best practice of West and East. XJTLU gathers together the latest thoughts from across the world."
He added that participants who attended the previous training had confirmed that it was a high-quality experience: "Those who participated in the training have shown significant improvement in their thinking and cross-cultural communication skills, and their horizons have been greatly broadened," he added.
"This is the second time that IBSS has cooperated with CRRC to conduct an international talent training programme and this year participants have increased from 76 to 108," said John Storm, programme director. "This second cooperation shows CRRC's recognition of the success of the first training."
He added that through attending the training programme, participants will gain core skills that international leaders should possess, including those in team management, problem solving, negotiation, efficient communication and cultural integration.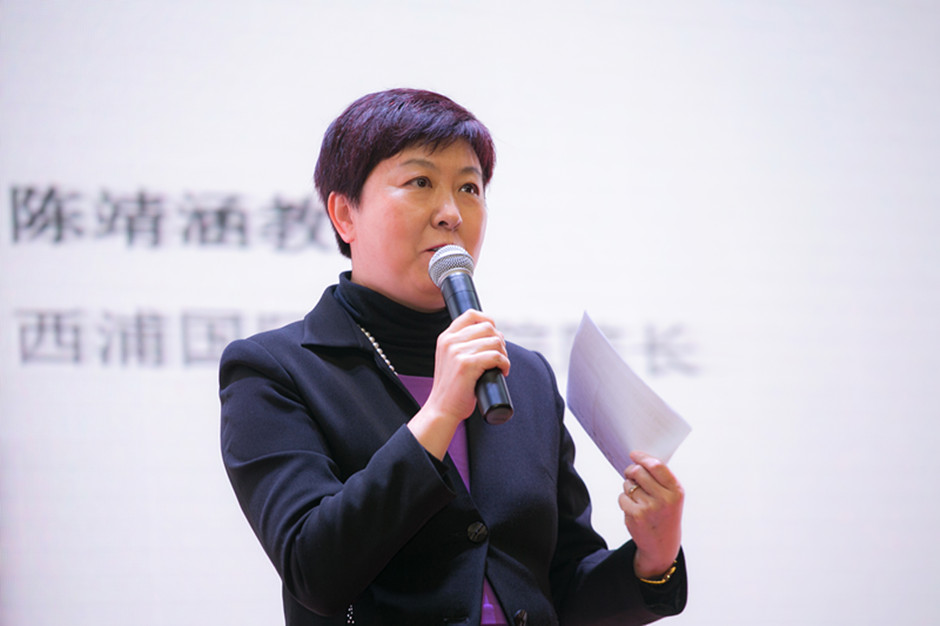 Professor Chen added that this year's training had gone through optimisation and improvement to include a greater diversity of international academic staff. The training will focus more on combining practice and theory and will have an increased ratio of case studies, as well as engagement with industry via the invitation of guest speakers and the organisation of company visits.
She continued by saying that the team in charge of the CRRC executive training programme at IBSS will conduct evaluation with participants to learn its good experiences.
CRRC is a Chinese state-owned company and the world's largest rolling stock manufacturer, with around 175,700 employees. It was formed in 2015 with the merger of China CNR Corporation and CSR Corporation Limited and is currently ranked 266 in the Fortune 500 company index.
Its main businesses cover research and development, design, manufacturing, repair, sales, leasing and technical services for railway stocks, vehicles, engineering machinery parts and services. It is dedicated to innovation, improving technology systems, and constantly upgrading technology innovation capacity.