A debate training camp to exchange debating skills was held at Xi'an Jiaotong-Liverpool University Xi'an Jiaotong-Liverpool University.
The 21st session of the Foreign Language Teaching and Research Press (FLTRP) Cup training camp attracted students from more than 50 universities across China, including Peking University, Communication University of China, Hohai University, Nanjing Normal University and XJTLU.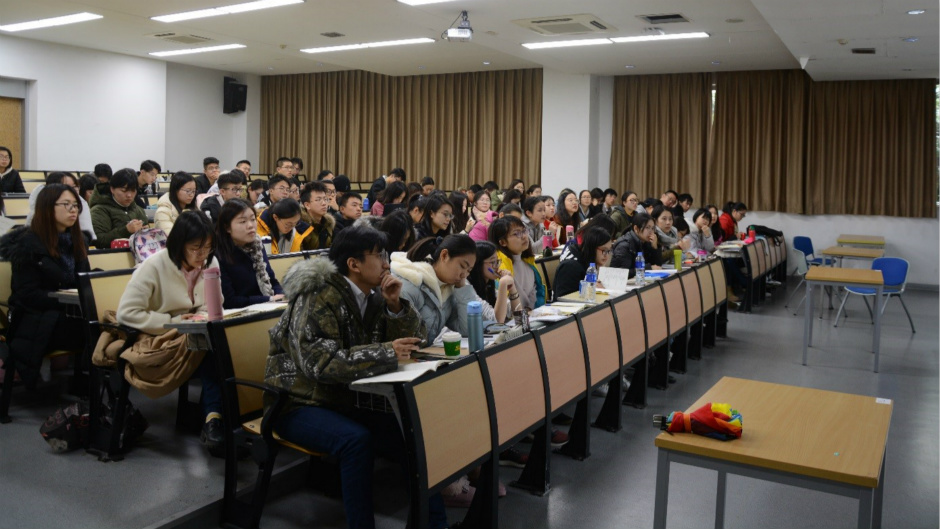 Anthea Tse, language tutor from XJTLULanguage Centre, was one of the debate competition consultants explained that the camp was divided into training and competition.
Trainers from Malaysia, Bangladesh and Singapore taught students about debating skills, such as, argument, rebuttal and logical thinking. They also acted asjudges in the competition section.
"The debate topics reflected what is happening in the world, what we are going through nowadays, such as, artificial intelligence, education and feminism," said Anthea. "I aim was for students to have the opportunity to ask questions and exchange opinions and experience through this activity and practice their critical thinking ability while debating."
Xuyi Wang (pictured below right), Year 2 student from BSc Applied Mathematics, who was also in charge of the XJTLU Language Centre student debate team and assisted with the event, said that she learnt different people's different opinions towards one debate topic.
"Through the debating and knowledge gained, you can find out what you are really interested in. Debating is also a great exercise for logical ability. It is a rational way of thinking which you can take advantage of to measure different situations," she added.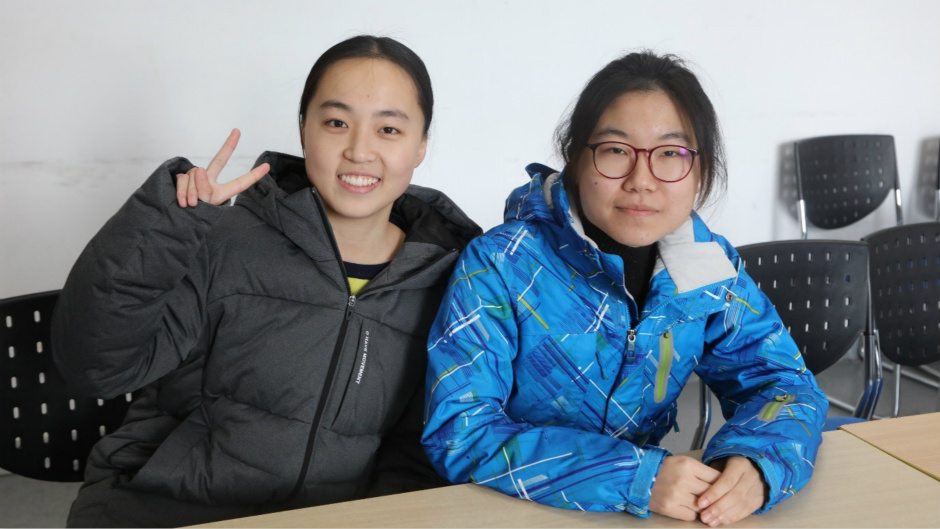 Lingling Feng (pictured above left), Year 3 student from BSc Economics and Finance, shared new insights she gained during the debate.
"There are no right or wrong opinions, the key point is whether you understand the existence of these social problems, what the perspective of your statement is, whether the logic is reasonable and whether you have any suitable examples to support your opinion," said Lingling.
"All these mentioned above require us to continue reading and focus on these social problems in our daily life."
Ting Yang, Year one student from BA Applied English, and Yuping Shi, Year one student from BA Accounting at XJTLU, entered the final round as the first in the rookie group.
Ting Yang said that debating requires highly concentrated attention and although participating in four debates on one day was tiring, she learnt professional debating knowledge and skills, and gained clearer understanding of what debating is about.
Yuping Shi said that this event made her realise the responsibilities for one who debates. "The debater should have a broad vision to capture and understand what is happening in the world. This is not just the basic quality for being a debater, but also the basic responsibility for being a global citizen," said Yuping.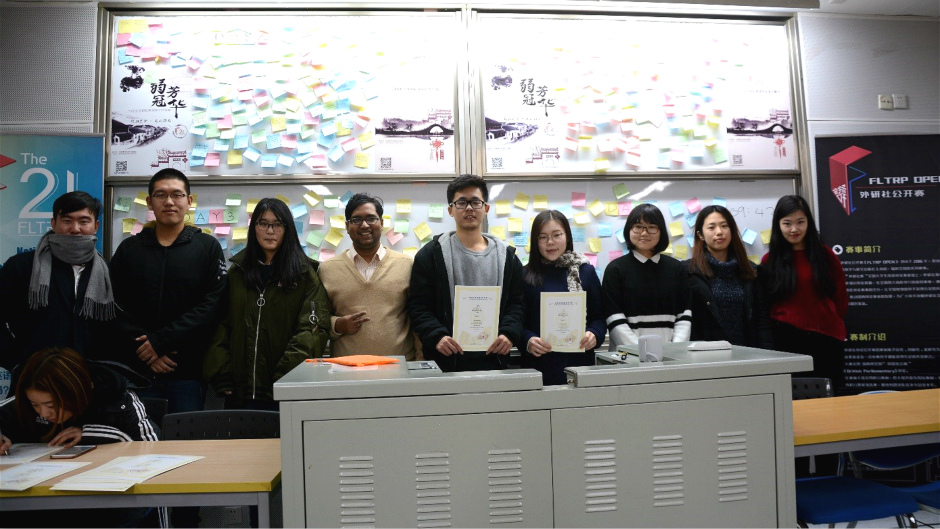 (The whiteboard is covered with post-it notes. Students use one word each day to summarise what they have gained through the day)
Chenfeng Gu from Nanjing Normal University said: "I prefer to hear different ideas, so I really enjoyed the continuous process of 1) state [opinion] 2) receive [information] and, 3) exchange [idea] during the debate training."
story by Yingzhou Liu, photos by Yingzhou Liu and Anthea Tse
translation by Guojuan Wang and Yanzi Wu, edited by Jacqueline Bánki