An award ceremony was held for talents who have made a special contribution to the development of Suzhou.
Professor Youmin Xi, executive president of XJTLU, together with nine others have been granted the 'Outstanding Talent of Suzhou' award for their outstanding contribution to society by the Suzhou Municipal Committee of the Communist Party of China and the municipal government of Suzhou.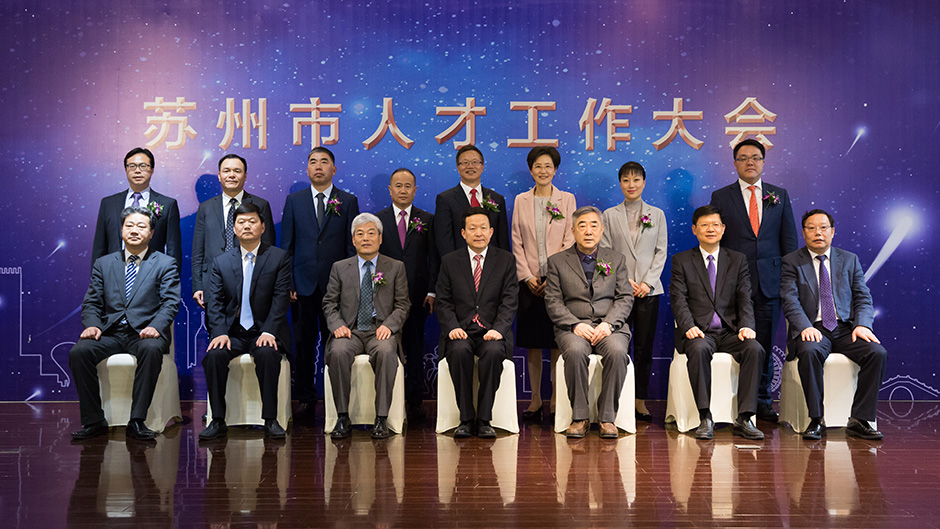 Established in 2005, the 'Outstanding Talent of Suzhou' award is in it's fifth session this year. The prize focuses on rewarding talents who have made exceptional contributions to the economic and social development of Suzhou.
Naixiang Zhou, member of Jiangsu Provincial Standing Committee and secretary of the Suzhou Party Committee, praised the achievements of these selected talents in Suzhou and conferred the certificates of honor to the 10 awardees.
As the executive president of XJTLU, Professor Xi has actively explored higher education reform in China and has made effective achievements in teaching management, student cultivation and research.
Under his leadership, XJTLU has become the largest joint-venture university in China. More than 80 percent of the graduates continue their further studies abroad and 20 percent of them have entered top ten global universities.
Professor Xi said that the honor doesn't only belong to himself as an individual, as it has far-reaching social significance.
"Being selected means that the development of XJTLU has gained social attention and recognition. This achievement cannot be separated from the support of all the staff, students, parents and all circles of the community," said Professor Xi.
In Professor Xi's opinion, what is more important is how XJTLU continues to fulfill its mission after receiving such recognition.
He stressed that the true meaning of a university is to have an influence on future generations and society. XJTLU will continue to influence world education in the era of reshaping education.
Secretary of the Municipal Party Committee of Taicang, Mi Shen, alluded to the framework agreement that XJTLU has signed with the Taicang government for cooperation in operating the Entrepreneur College, as a part of the XJTLU Syntegrative Education Model.
He said that this cooperation will facilitate attracting and cultivating innovative talents, especially in cutting-edge research in the field of artificial intelligence and promote the city's industry.
By Qiuchen Hu, photos by Tianyi Sima
Translation by Guojuan Wang and Yanzi Wu, edited by Jacqueline Bánki