Associate Professor Dr Thomas Fischer, from the Department of Architecture, delivered a keynote speech at the 'Actualisation of Cybernetic Thought. Transdisciplinary Conference', held jointly by the Humboldt University of Berlin and the Technical University of Berlin.


Dr Fischer presented his recent work on cybernetics for a media science textbook series edited at Humboldt University's Institute of Media Science where he spent six months as a guest researcher in 2016-2017.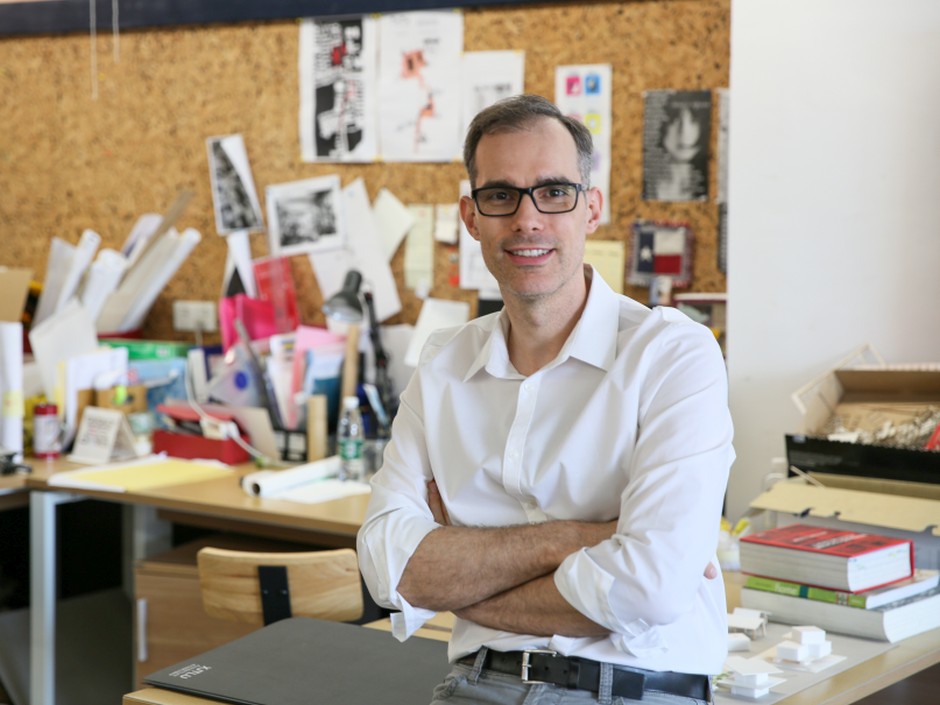 "Cybernetics is a multifaceted and fascinating subject", said Dr Fischer.


"It started off as a theory of control to guide rockets during World War II. Soon after, a broad range of disciplines found interest in cybernetics and used its ideas to engage with each other. This was the birth of interdisciplinarity," he said

.
"Even though it shaped the 20th century as a control theory, we have recently found that cybernetics also offers great possibilities beyond the limits of mechanistic control, in fields like epistemology, ethics and creative design," added Dr Fischer.


Many ideas, that are taken for granted today, have originated from cybernetics, including the digital computer, the internet, artificial intelligence and neural networks, virtual reality, GPS navigation, as well as, the Syntegrative Education model promoted at XJTLU.
Conference chair Dr Jan Claas van Treeck from Humboldt University commented: "If there is a basis of what we might call our contemporary digital condition, it can only be cybernetics as its principles are embedded in almost all of the devices we use every day. A thorough study of cybernetics, its histories and principles is truly necessary to understand the current technological situation and its social implications."
"As scholars of cybernetics here at Humboldt University Berlin we are delighted to welcome Dr Fischer back as a keynote speaker of our conference. He has been a close collaborator in several of our projects and always brings his unique perspective of design cybernetics into our discourse," added Dr van Treeck.
Dr Fischer is internationally engaged in the development of cybernetics, including in the USA, as a Vice President of the American Society for Cybernetics and recipient of its Warren McCulloch Award in 2011.


Commenting on global trends, he said: "Virtually all academic disciplines have adopted cybernetic ideas and theories, but as a discipline in its own right, cybernetics has disappeared from most university campuses in the second half of the 20th century. 


Now, researchers around the world are becoming increasingly aware that revisiting and developing cybernetics for the 21st century offers a significant technological, pedagogical, philosophical and creative potential".
story provided by the Department of Architecture; edited by Jacqueline Bánki; photo by Haochen Wang