China Railway Rolling Stock Corporation (CRRC) executives from across China will return to work prepared to contribute to the internationalisam of their company, following their graduation from the CRRC International Talent Development programme at Xi'an Jiaotong-Liverpool University's International Business School Suzhou on August 16.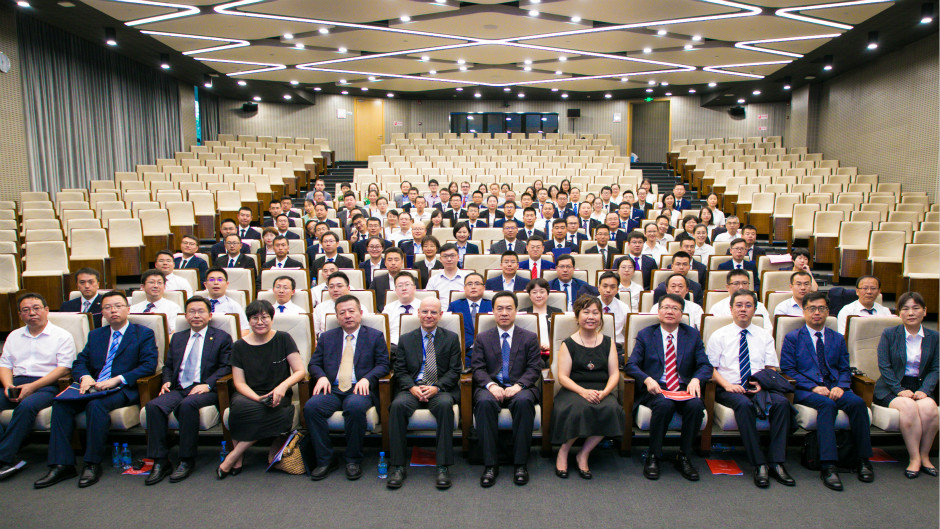 The graduation ceremony saw 73 executives graduate in front of a number of honourable guests with more than 30 senior officials from 15 CRRC subsidiaries attending, including the Minister and Vice Minister of CRRC Human Resources Department, Mr Wei Dong and Mr Zhang Liming.
Featuring 12 creative group presentations by CRRC participants, the graduation ceremony highlighted key learnings from the programme. The five-month programme comprised a four-month training component at XJTLU in Suzhou and a one-month cultural trip abroad to the United States and the United Kingdom.
The presentations covered a range of business topics and offered practical and relevant recommendations on how CRRC can improve its international operations.
Professor Hossam Ismail (pictured below), acting dean of IBSS, said during his speech at the ceremony that it had been a special year for IBSS.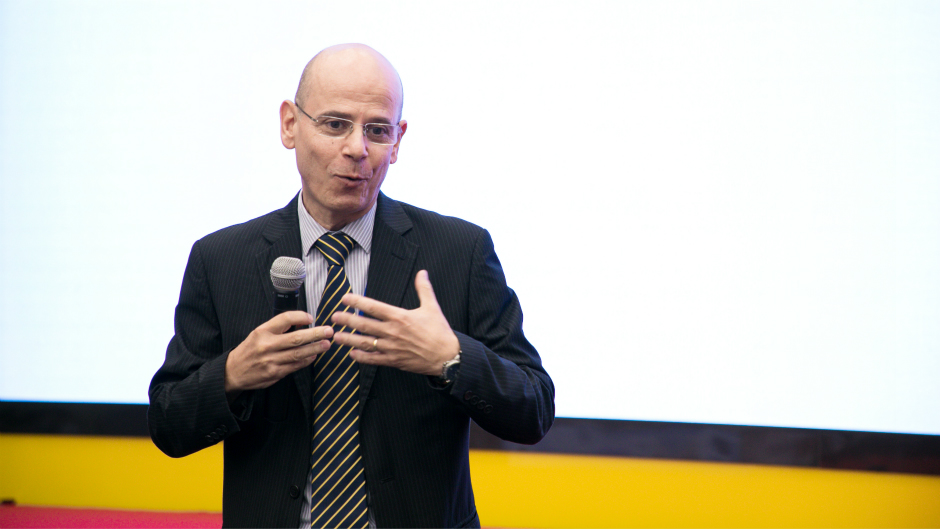 "First, IBSS moved to a grand new building with the latest modern teaching facilities, demonstrating the importance of IBSS to the growth strategy of the University in teaching, research and business engagement," he said.
"Second, IBSS successfully secured the prestigious EQUIS accreditation, making IBSS the youngest business school to receive this honour. This achievement acknowledges that IBSS is internationally recognised and on par with the best in international schools.
"Third, we recently celebrated the fifth anniversary of IBSS, a reminder that IBSS is a young and dynamic school and, through the dedication of our staff, it has enjoyed considerable achievements in such a short period."
Professor Ismail noted that although IBSS is an international school, it is also a Chinese school with roots that continue to grow deeper in China.
"We are not only committed to developing future generations of students that are globally aware and prepared – we are also working closely with Chinese businesses to help them grow and develop in China and internationally," he said.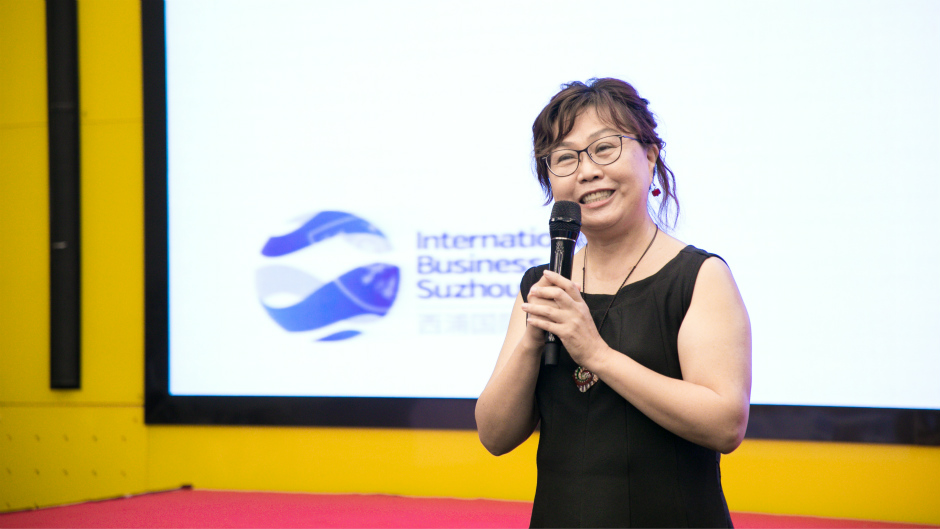 Dr Juann Hung (pictured above), director of planning and engagement of IBSS and head of IBSS Executive Education, also addressed the graduating executives, congratulating them on their impressive progress, demonstrated in their group presentations.
"The executives here have made a great leap forward in their creativity and ability to think outside of the box, their fluency and self-confidence in making English presentations, and their knowledge and widened global perspective to work in the fast-changing world," she said.
She urged the graduates to keep their intellectual curiosity going even after they returned to work, and to continue to grow in what they had learned from the program.
"May continuous learning and growth help you lead a fulfilling life and become visionary leaders, global citizens, and valuable assets to your company," Dr Hung said.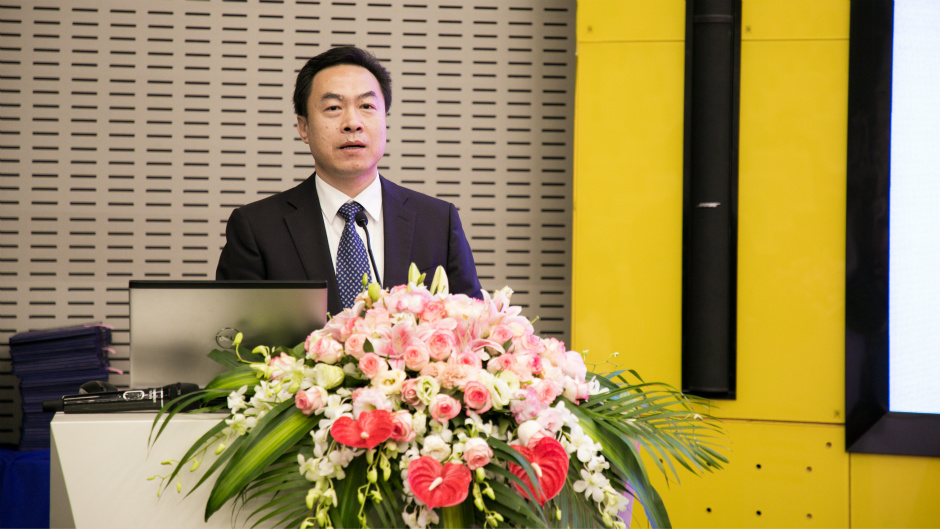 Mr Wei Dong (pictured above), CRRC HR Minister, also expressed his satisfaction with the results of the programme, highlighting four key elements of the training participants received:
• Innovation: The methodology and format of the programme is updated each year according to the latest research findings.
• Prestige: IBSS faculty is a world-class school in terms of theory and practice, which helps to ensure that participants are deeply engaged in the training program.
• Variety: The programme has strived to include a wide range of topics and issues, and it is cutting-edge in the delivery of courses.
• Relevance: This programme brings together academic theories and practical training, with an emphasis on real-world applications.
As the participants return to their workplace, Minister Wei said he looked forward to their future contributions to the internationalisation of CRRC.
The CRRC International Talent Development Executive Education Programme was made possible through the contributions of staff across XJTLU. Developed around the theme of international business, IBSS organised and delivered the programme, providing the expertise and experience of academic staff and representatives from 18 countries.
During their four months on campus, participants undertook 26 courses tailored to align with and support CRRC's international strategy and vision, with the overall aim of giving participants the skills and mindset needed to manage a multidisciplinary and multicultural workforce.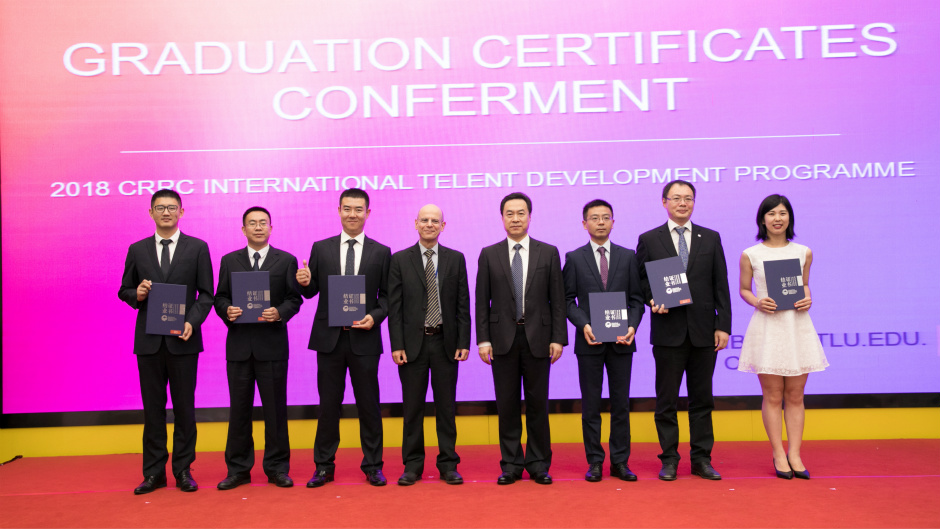 Both participants and senior CRRC officials expressed their appreciation for the enthusiasm and support provided by XJTLU's teaching staff, and commended XJTLU for its methodology of blended learning, where the latest theories are mixed with practical application in industry.
Dr Hung said XJTLU is looking forward to strengthening its relations with CRRC and supporting its executive training initiatives, and that together CRRC and XJTLU are supporting China's Belt and Road Initiative.
By Dr Ellen Touchstone