Flexible architecture is an environmentally sustainable way to design and build in a world where we regularly 'overspend' the earth's natural resources.
This is the message Professor Robert Kronenberg (pictured below) delivered at the Building Resilient Environments Research Symposium held at Xi'an Jiaotong-Liverpool University.
The University of Liverpool academic made the opening presentation at the symposium, arguing that flexible architecture – defined as architecture that can adapt, transform, move and interact depending on user demands – is an important tool in creating a sustainable future.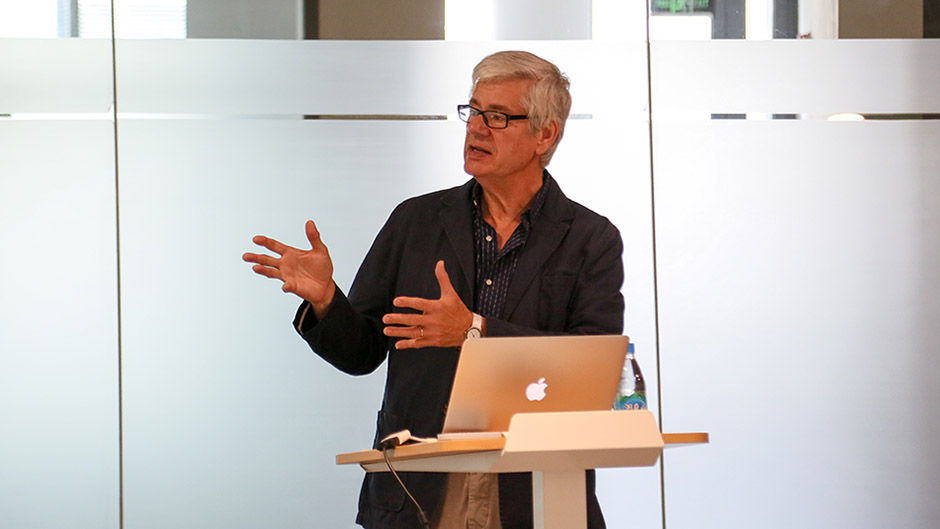 "One of the most significant benefits of flexible architecture is that it can remain in use for longer, meaning there is no need to demolish buildings – instead buildings can be changed and adapted as required," he said.
"This has both economic and environmental benefits as it reduces waste.
"Flexible architecture helps buildings remain relevant in our communities – as culture and society changes, so too can our buildings which are able to adapt to reflect new values and priorities."
Professor Kronenberg referred to World Overshoot Day to emphasise the importance of flexible architecture in addressing the depletion of the earth's natural resources.
World Overshoot Day marks the day in the year when humanity uses more from nature than can be renewed in a year. This year, that date fell on August 1, meaning that in one year, humanity would need the equivalent of 1.7 earths if it continues to consume at its current rate.
Professor Kronenberg believes flexible architecture could be one way of addressing the shortfall. He says while most buildings today are inflexible, human beings have a long and positive history of creating flexible architecture.
"By their nature, humans are flexible – we naturally adopt and adapt space and we do it well," he said.
"We can operate in a wide range of environments. So if humans are so flexible, shouldn't our buildings be the same?
"If we look back in history, we can see that the very first human-made buildings were temporary and flexible – they needed to be adaptive and constantly remade to accommodate the needs of the often nomadic people who inhabited them.
"There is a growing argument today that for architecture to be successful, it must be flexible because this is what changes it from a space to a place. Time and use should generate the flexible nature of buildings."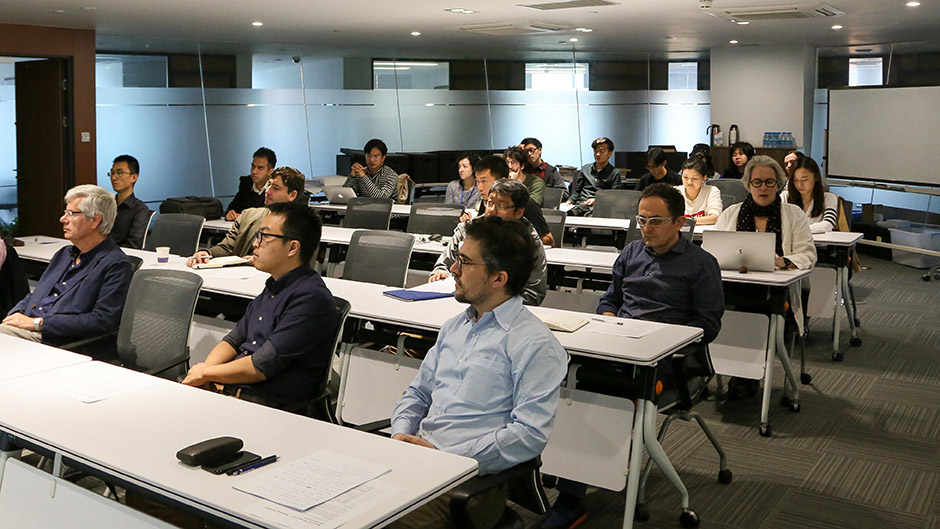 Professor Kronenberg was one of a number of speakers from around the world who delivered presentations at the one-day research symposium which was hosted by XJTLU's Department of Architecture. Other keynote speakers included Professor Peter Bishop, University College London; Lanzhu Shao, Arup Shanghai; Dr Lin Yuan, Tsinghua University; and Dr Paco Mejias, XJTLU.
Organiser and XJTLU architecture academic Dr Junjie Xi (pictured below) said the symposium opened up an important discussion on how architecture and urban planning can play a critical role in addressing the unprecedented risks and challenges of our time.
"The forthcoming century will bring a range of challenges – from climate change and natural disasters, to accelerated urbanisation and mass migration," she said.
"At the symposium, we looked at the way architecture, urban planning and design can help society successfully navigate these issues by creating resilient built environments able to cope with both expected and unforeseen social and environmental modifications."
The event was jointly funded by the XJTLU Department of Architecture, XJTLU Research Institute for Future Cities, XJTLU Suzhou Urban and Environment Research Institute, and the School of Architecture, University of Liverpool.
By Rosanna Galvin; photos by Haochen Wang