"For new students, I wouldn't give any constructive advice. Only this: 'You need to be passionate'."

A 2020 graduate of Xi'an Jiaotong-Liverpool University is combining two interests as she pursues her masters degree: the human mind and the process of teaching and learning.
Yuqi Hang, who earned a Biological Sciences undergraduate degree from XJTLU, is now enrolled in Harvard University's Mind, Brain and Education masters programme.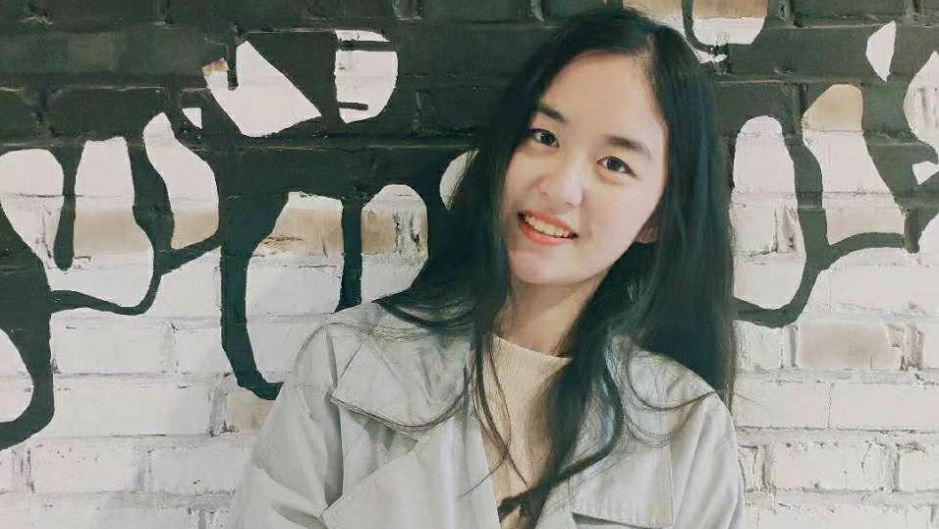 Hang's passion has long focused on human thoughts and behaviour, or, in other words, neuroscience.
"As a teenager, I was hooked on books about cognitive neuroscience," she says. "I was amazed that inscrutable things like memory, attention, imagination and creativity could be studied scientifically."
Initially applying to XJTLU as a business student, Hang quickly realised that she would not be satisfied being a bystander to the exciting world of neuroscience.
"I wanted to be a part of that community, so I decided to change my major to Biology, to build the foundation for my neuroscience dream."
As she progressed further into her field of study, she realised that she also loves teaching.
"In our first semester, I was eager to get as much scientific experience as I could, so I applied to the International Genetically Engineered Machine (iGEM) competition. I made a presentation in Boston, and our team even won a gold medal," she says.
"But the medal wasn't the most important thing for me. The most important thing was that I learned that my true passion isn't only in hard science research – but also in education."
Part of the competition involved Hang giving a presentation to a group of children, and she was blown away by their curiosity and excitement about science.
"They were asking some questions that even I couldn't answer, and I knew then that I wanted to be the person to explore the potential of everyone, to help them find what they love."
Hang has participated in various research activities throughout her degree, and these made a big impact on her.
"The most unforgettable experience was my research at NYU Shanghai, where I investigated language processing in the human brain. I also worked with Professor Jiaxian Zhou (pictured below, left), co-founder of the Centre for Educational Neuroscience at East China Normal University, to study neural mechanisms of emotion regulation in low socioeconomic-status children."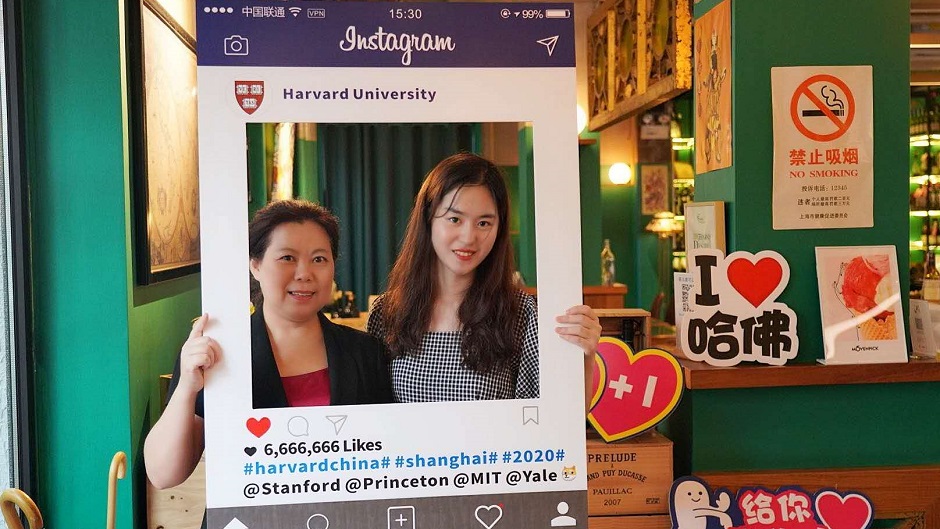 Hang said she earnestly hopes that fundamental neuroscience research can also shed light on teaching and learning – that's why she chose the Mind, Brain and Education program.
Difficult circumstances can have a strong impact on learning ability, Hang explains, which is why it was important for her to take care of her mental health in times of stress.
"There are a lot of challenges at university – time management, learning in English, and all the things I needed to manage for my Harvard application. I spoke to the people in my life, but sometimes I'd also go to the mental health counselling service. It's not a shameful or embarrassing thing, it's just normal because many people will encounter such problems," she says.
"People always want to hear something positive and inspiring, but I think it's important for them to know that ambitious people struggle a lot as well."
Hang's time at XJTLU, and the nurturing environment she was in, also helped shape her educational philosophy.
"I'm grateful to all my instructors, especially Dr Ferdinand Kappes, my biochemistry professor. He always gave me his full support. I also admire the way he's really passionate about what he's doing," she says.
"I also owe a lot to my Final Year Project instructor, Professor Zhiliang Lü. He gave me a lot of guidance and was very strict. He would always tell me that 'whether you do science or not in the future, it is great for you to improve your scientific thinking'."
Hang said that studying abroad had always been part of her dream.
"Getting accepted into Harvard was like the dream I've had for 10 years finally realised," Hang says. "Unfortunately, I will not have the on-campus experience since right now all of our classes are conducted online."
Planning for that future abroad, Hang says: "XJTLU's combination of Western education philosophy and Chinese educational resources was a great fit for me."
So what advice would Hang give to any new ambitious XJTLU students?
"I wouldn't give any constructive advice. Only this: You need to be passionate. Strive to find your identity.
"When I was in Year One, I would always ask myself: 'Who am I? What am I passionate about? What am I good at and how can I contribute to others? What kind of career would I like to devote myself to my entire life? What I should do now to get closer to my dream?'"
And a big dream it is: "For my long term goal, I'd love to continue to pursue my PhD degree relevant to cognitive neuroscience on one hand and start my own educational company on the other hand, to transform and enhance the whole educational philosophy of China. Maybe even the world."
By Vionna Fiducia
Edited by Patricia Pieterse
Photos courtesy of Yuqi Hang