At the recent Suzhou Design Week, an exhibition design by the Xi'an Jiaotong-Liverpool University Design Research Centre presented the results of three virtual studios: 'Caravanserai', 'Jiangnan Park', and 'ZeroBurial', winning the design week's Best Innovation Award.
These virtual studios were a new post-Covid-19 practice of design education developed as XJTLU staff and students experimented with drawing, thinking and modelling together online.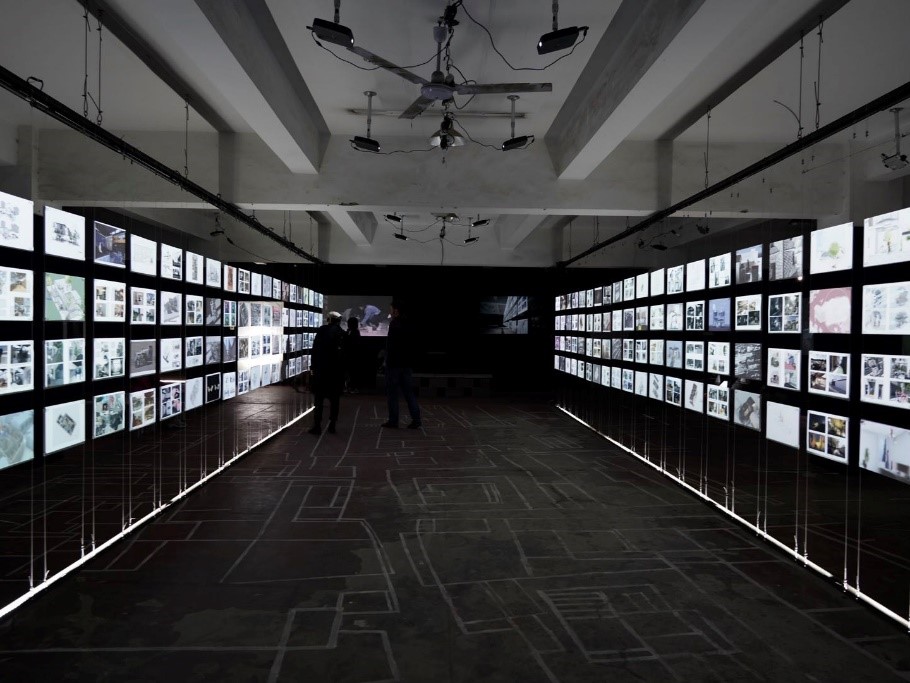 (Photo by Yuqiu Yao)
Reinventing courtyard housing
Virtual Studio 1, 'Caravanserai', co-curated by David Vardy, Gergely Csikvari and Glen Wash from the Department of Architecture and Design at XJTLU, explores how to reinvent the courtyard housing of Suzhou Old Town. New 'Suzhou types' are the work of 14 Year Three architecture studios from the Design and Building Typology module developed virtually, with students in Suzhou and abroad, and teachers in places such as Bali, the US, Russia, Dubai and Italy.
The work displayed at the exhibition conceives the transformation in the residential area of No.34 Fulangzhong Lane in Suzhou Old Town, says Haitian Xie, an undergraduate Year Three architecture student who participated in the project.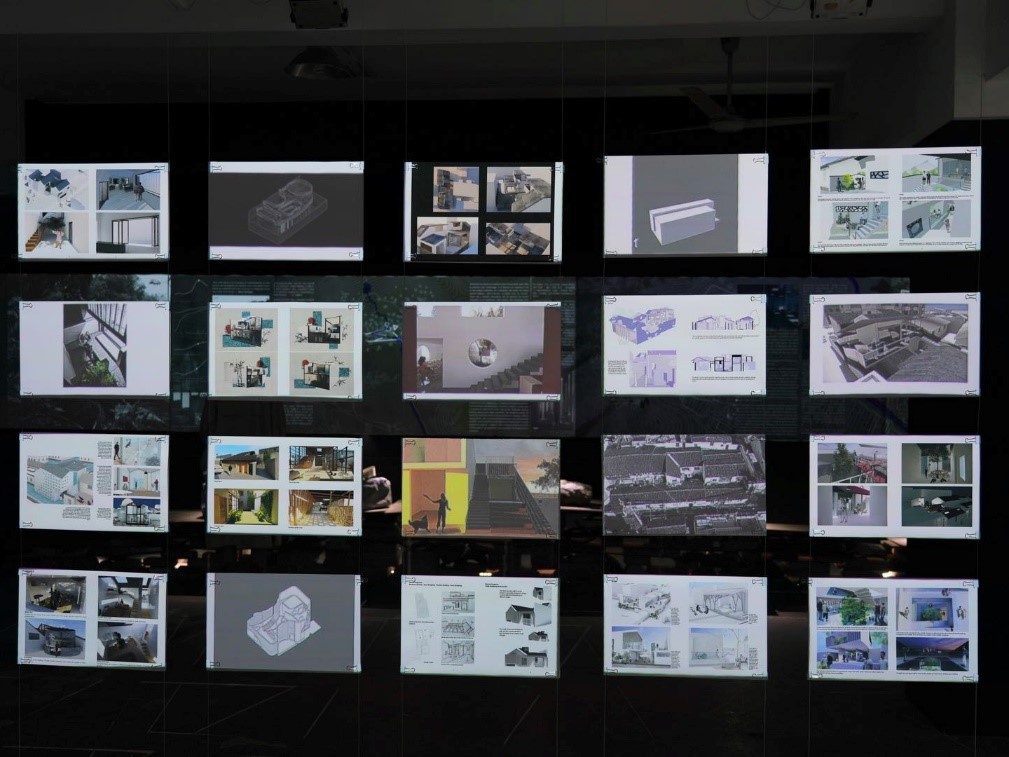 (Photo by Yuqiu Yao)
"We found that there was a lack of a clear traffic flow and a lack of common area for residents," says Xie, "so we created four different spaces and put the symbols which represent the influence of the water on Suzhou people's life into that area."
Through their work, the team wanted to discover how to bring different people together and create a new understanding for Suzhou homes in a modern context, says Mingkun Li, another Year Three architecture student.
The core aspect of the city of Suzhou, water, provides the platform for how people live together, Li says.
"Our design approach is very human-centred and we're interested in how architecture can shape people's lives positively," says John Latto, the tutor of the studio called 'Inclusive Rejuvenation' among the 14 studios.
"I asked the students to think about how to design an environment that people with different levels of ability can all feel comfortable and safe."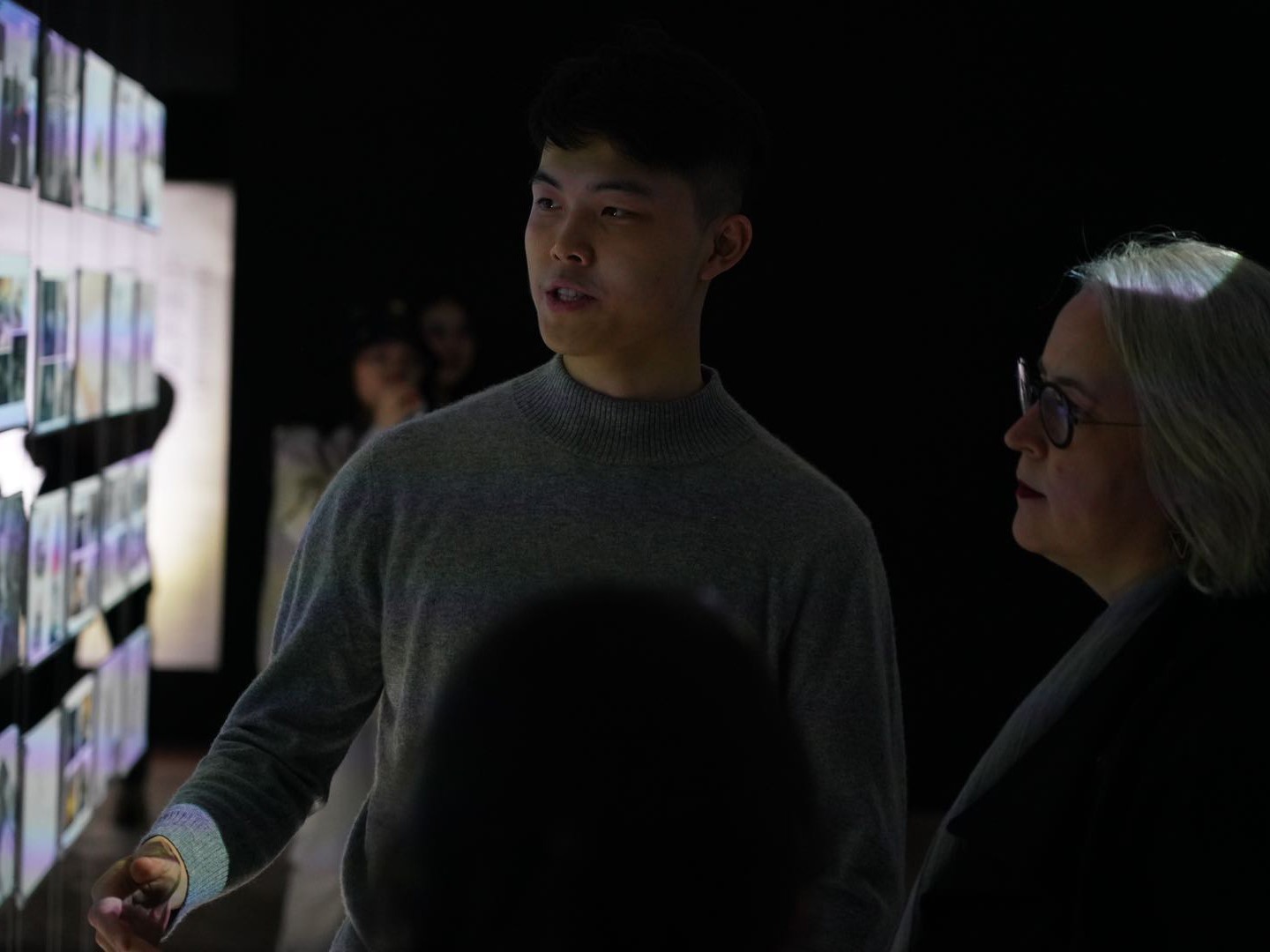 (Photo by Yuqiu Yao)
Green Heart of the Yangtze River Delta
Water is also an important element for Virtual Studio 2, 'Jiangnan Park', a vision to qualify the vast area between Shanghai, Suzhou and Hangzhou as the Green Heart of the Yangtze River Delta megacity region, says Dr Christian Nolf of the Department of Urban Planning and Design. He curated the project together with Flo Vannoorbeeck, a tutor also in the department, and Dr Yuting Xie of Zhejiang University.
"This historically rich and highly sensitive ecological region performs as the counterpoint to the hyperactive life in the surrounding cities," Dr Nolf says.
"Because of restrictions on international travel due to the pandemic, local tourism is developing rapidly. Our purpose is to try to acknowledge the qualities of this area and to make it somehow the common backyard of the three cities," he says.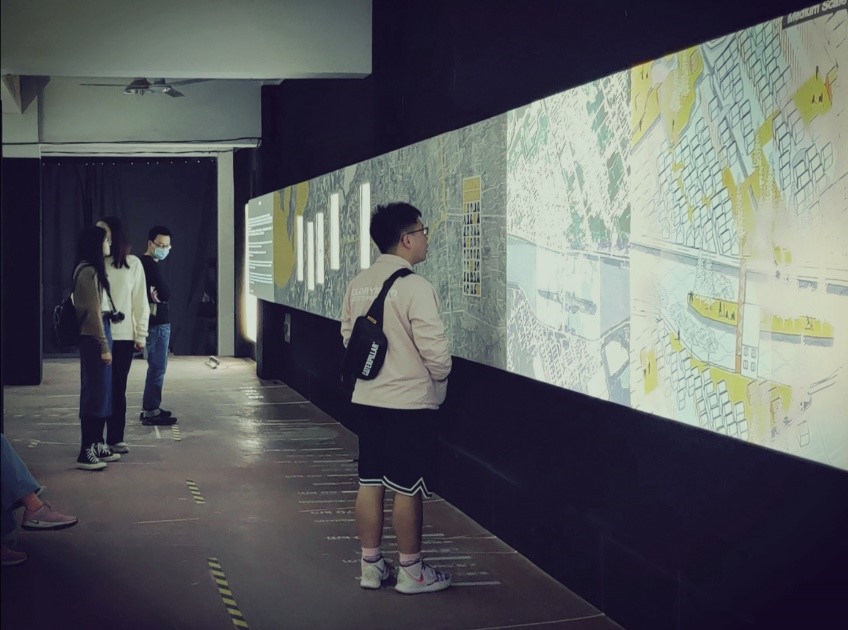 (Photo by Fei Zheng)
The exhibition displayed concrete ideas for Taipu, a 100-kilometer long canal that links Lake Taihu to Shanghai across Jiangnan Park. Students explored how to transform this canal into a civic spine that supports slow mobility, frames new developments and articulates the rich diversity of open spaces, ecosystems, and Jiangnan historic water towns and villages.
"The fact that site visits and in-person group work were forbidden was a challenge," says Wenwen Luo, a student in XJTLU's MSc Urban Planning programme (Specialisation in Urban Design).
However, online learning also brought benefits.
"It facilitated exchanges with partner students and tutors from Tongji and Zhejiang University.
It also pushed us to experiment with new modes of visual communication, such as animated videos that can be shared online," she says.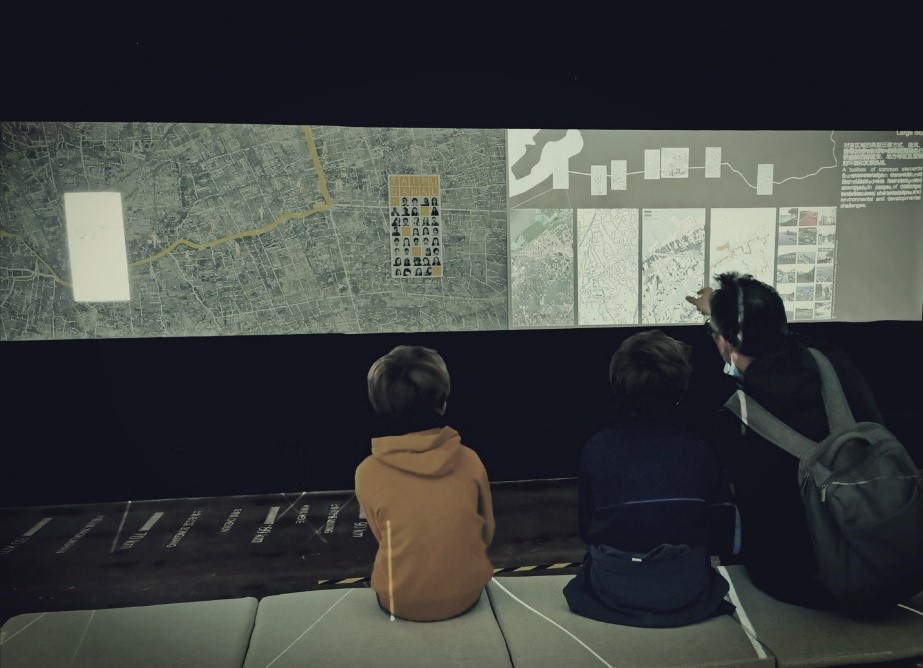 (Photo by Yuanfang Shang)
Two scientific papers were recently published about the Jiangnan Park project and can be accessed here and here.
Clean-technology cremation
The third Virtual Studio, 'ZeroBurial', co-curated by David Vardy and two alumni from the Department of Architecture and Design, Mengting Liu, and Bryan Yan Chut Hang, presents new sustainable water-based funeral architecture and memorial landscapes in the foothills of Wenzhou amongst mountain-side burial tombs and an abandoned village.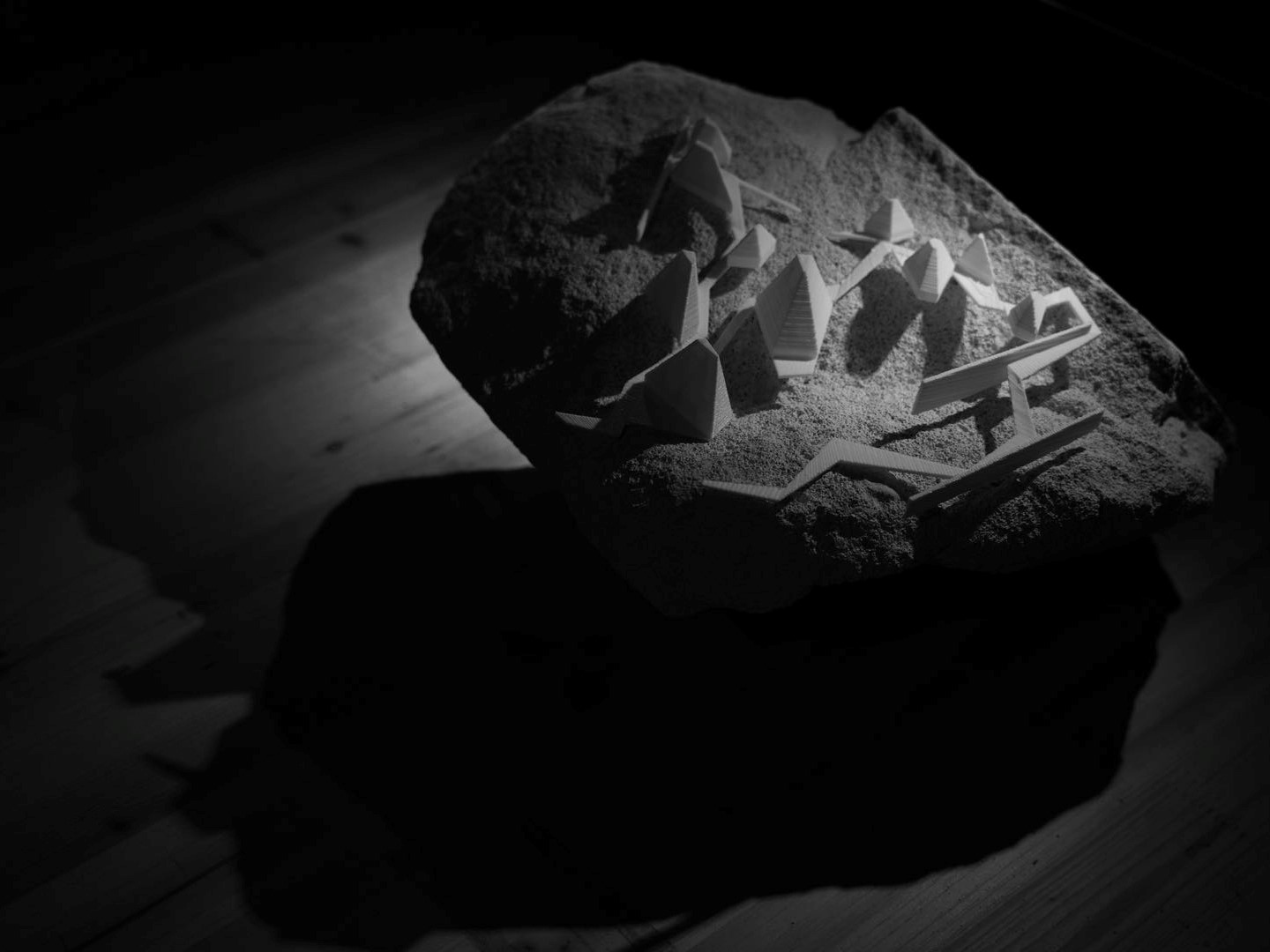 (Photo by Yuqiu Yao)
"Resomation" is water-based cremation, a sustainable clean-technology funeral alternative, explains David Vardy, Assistant Professor in the Department of Architecture and Design and the Director of the XJTLU Design Research Centre.
"In China, a relatively recent policy shift means an end to the long tradition of burial, and instead all future funerals will be cremations. This has significant implications for air pollution and for global warming," Vardy says.
"Funerals are part technical process, and part aesthetic act. If there is to be a new funeral type, this seemed like an architectural problem, how to continue the tradition of burial, and to invent or reinvent a new tradition of resomation."
"This was the work of 13 final-year students of architecture, and each project is a speculation about what a future funeral building could be like. I think when it comes to it, essentially people would choose water over fire. A sustainable life should include a sustainable death."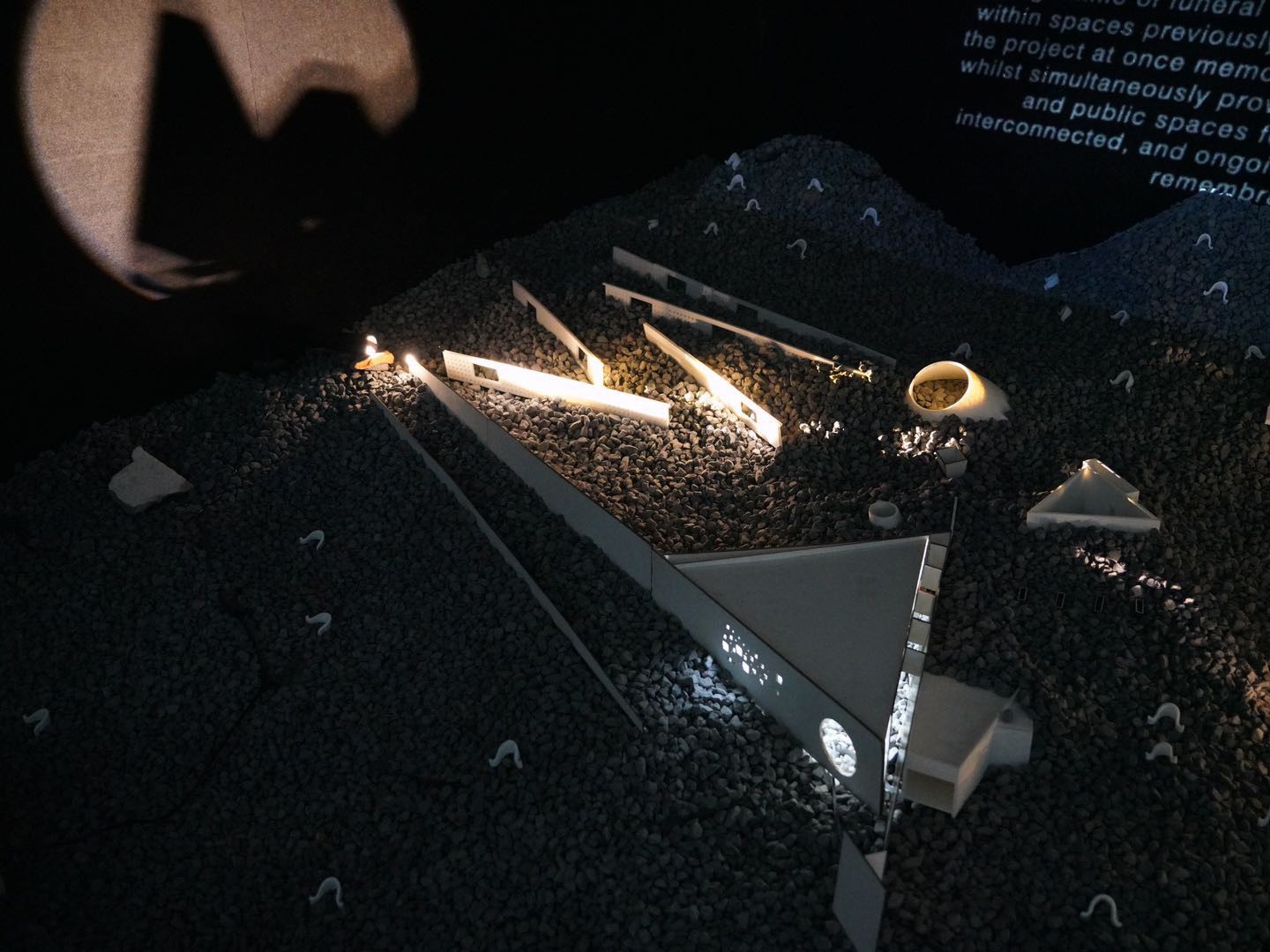 (Photo by Yuqiu Yao)
"Death is something that we don't know, but we have to experience eventually," Mengting Liu says.
"My project creates star-like DNA storages of people's remains after the resomation as an alternative to a tomb," says Liu, "I'm really proud of this concept and it would be like looking at the stars when we're memorialising them."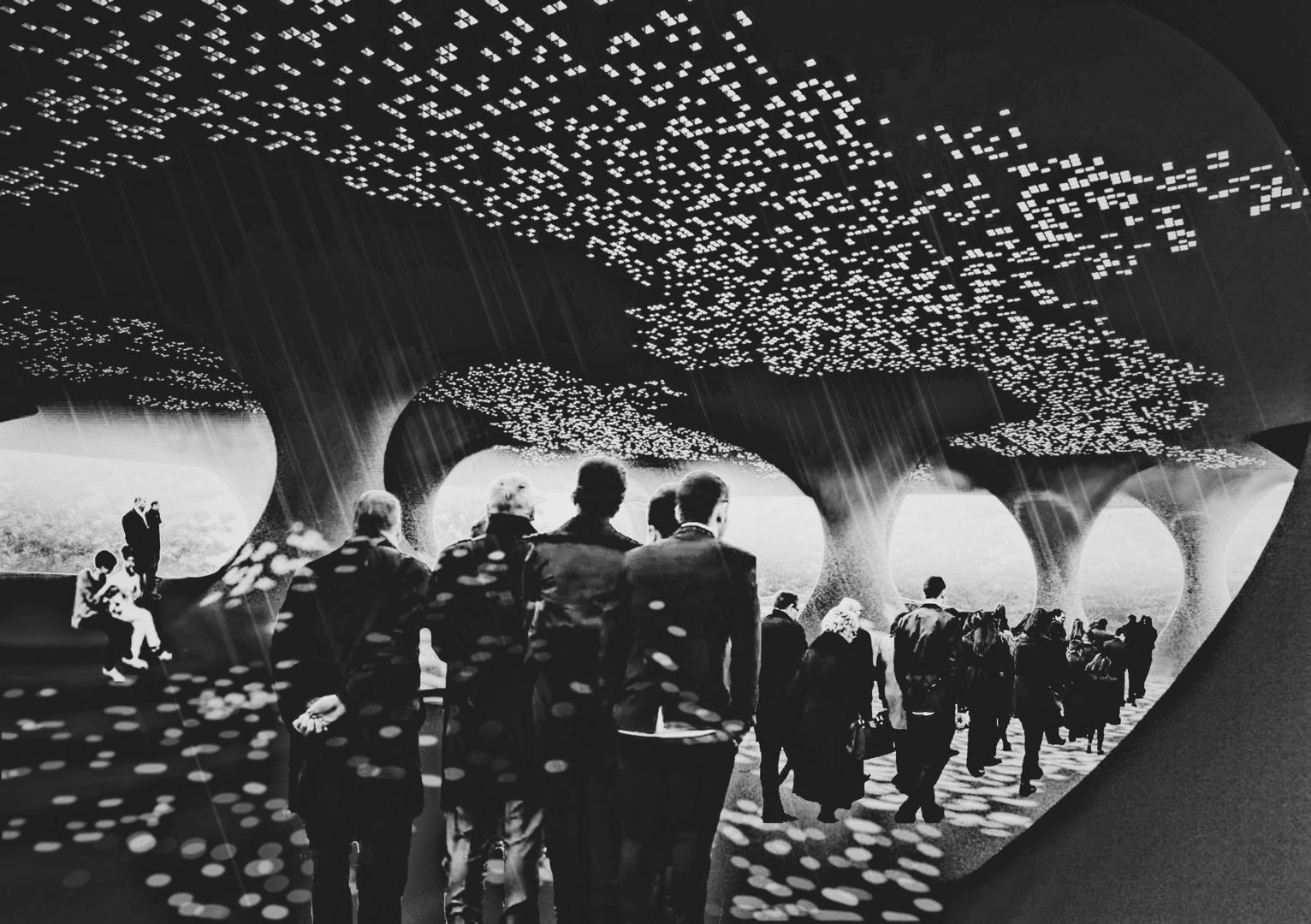 Virtual Collaboration
True to the theme of the exhibition, the design process was also virtual, with students of Year Three architecture, urban planning and design modules on site executing the construction led by XJTLU Design Research Centre Architectural Assistants Bryan Yan Chut Hang and Mengting Liu, and with Gergely Csikvari and David Vardy directing the work from abroad.
Three short films were screened, made under the supervision of Dr G. D. Jayalakshmi of the School of Film and Television Arts, which revealed the design process and offered insights into the work. An essay by Dr Glen Wash framed the exhibition within a broader understanding of design education studio design culture.
The exhibition was designed and installed by the XJTLU Design Research Centre in collaboration with the research Group Regeneration, Adaptation, Transformation from XJTLU's Centre for Urban and Environmental Studies (G.Re.A.T), and the Department of Architecture and Design's Design Fab Lab. The virtual studios are the work of students of the Xi'an Jiaotong-Liverpool University Departments of Architecture and Design, and Urban Planning and Design.
By Yi Qian
Edited by Tamara Kaup
Photos courtesy of Yuqiu Yao, Fei Zheng and Yuanfang Shang