Is scientific realism the best and only way to explain the world? Can everything be measured with a mathematical formula?
These are the questions Lucy Hope James, who received a Diploma in China Studies from XJTLU's School of Humanities and Social Sciences, explores in a paper published in Falsafa: Undergraduate Journal of Philosophy. Working under the supervision of Dr Pawel Zygadlo from XJTLU's Department of China Studies, her research considers whether there is a bias in philosophy that favours Western world-views while unfairly contesting Eastern philosophies.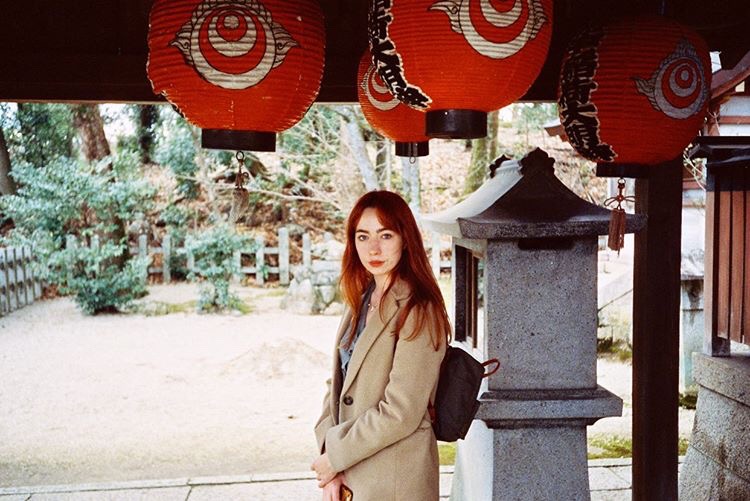 Lucy Hope James
The philosophy of Daoism
Through a comparative analysis, James says she looks at the similarities between ancient Chinese Daoism, developed by philosopher Laozi, and modern Western scientific realism, by comparing their approaches to metaphysics and meta-ethics – two prominent branches of philosophy.
"I get the sense that many people in the West believe scientific realism as if it were an ultimate truth that science is the best and only possible way to understand the world," she says.
"Since there's no way to prove or disprove one view as the one true understanding of objective reality, I believe everything should be given a fair trial.
"Understanding different religions and philosophies allows us to be more flexible in the way we see the world around us."
In her paper, James found that much of Laozi's philosophy was synonymous with contemporary Western thought, which moves towards rationality and attempts to formulate objective moral principles.
"The ancient Chinese school provokes us to challenge contemporary philosophies that rely on the principles of scientific realism and invites us to question the nature of knowledge and whether or not we are able to gain objective truth from our subjective experience," she says.
"Daoism is as valuable now as it was in ancient China. The Western scientific realism is by large consistent with readings from ancient Chinese philosophy.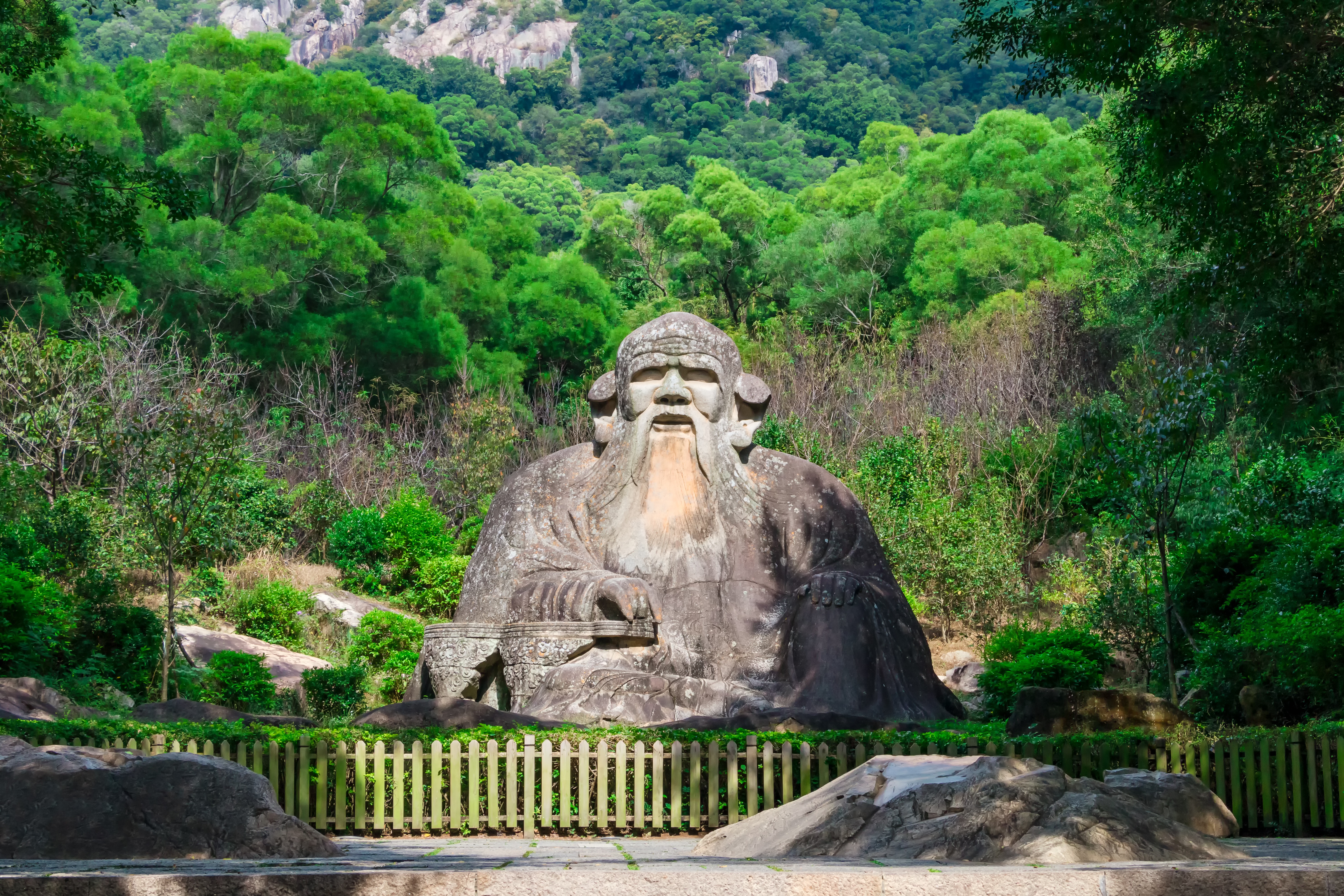 Statue of Laozi
"My belief is that science should be viewed as a generalised and effective theory that helps us to predict causes and effects rather than help us discover the only possible truth."
Valuable experience in China Studies
The research was conducted while James pursued the Diploma of China Studies after receiving her bachelors degree at the University of Liverpool. Reflecting on her studies, she says the Diploma was a perfect way to gain in-depth knowledge of China and its culture.
"The Department of China Studies has a variety of modules available so you can really hone in on a particular area, or alternatively get a solid all-round knowledge of the country," she says.
"I was able to cover politics, philosophy, arts and language within just the first semester of China Studies."
James also enjoyed the international teaching and learning environment at XJTLU. She says her fellow students came from many different countries, resulting in friendships with students from all around the world.
"This is a great way to experience integrated global learning – my time at XJTLU was unforgettable," she says.
Undergraduate research experience
James was drawn to the topic of Daoism after she was introduced to it in more detail through the Chinese Thinkers module delivered by Dr Zygadlo.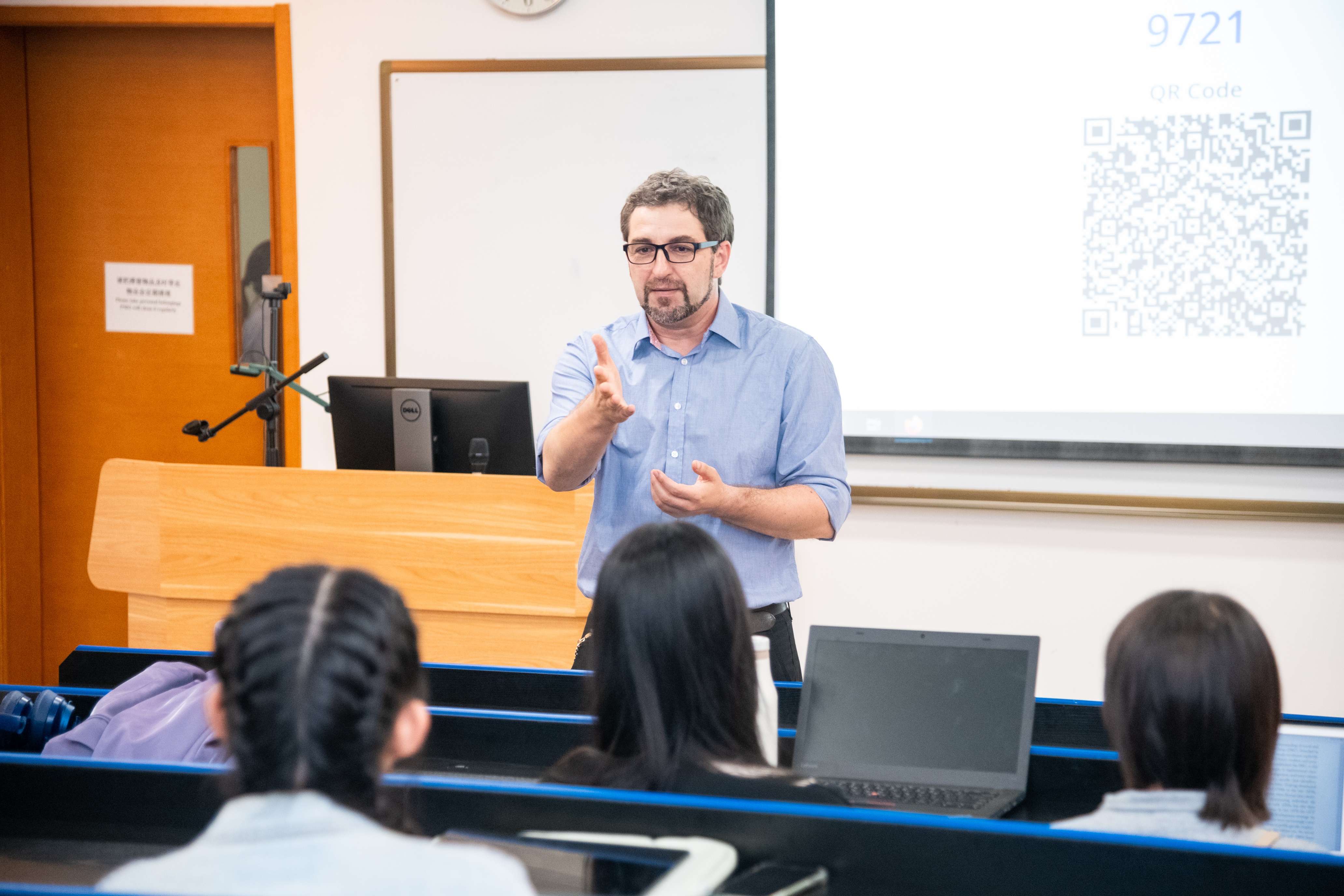 Dr Pawel Zygadlo
"Although I had some prior knowledge of Daoism before studying the Diploma in China Studies, I become much more interested in understanding it after my first few seminars in that module," she says.
"Dr Zygadlo was more than happy to discuss non-Western based religion and philosophies with me and encouraged me to think about conducting research in this area."
After observing James's engagement in the module content, Dr Zygadlo worked with her on developing a research paper. He says the end result was a paper on Daoist philosophy that is relevant in the contemporary world as it questions the hegemony of scientific realism.
"During the module, we spend a lot of time talking about the history of Eastern religions and philosophy, as well as the methodologies used in the study of philosophy and research," he says.
"It was really rewarding to see Lucy growing intellectually – how she formulated her doubts, developed interesting ideas, and really made the most of her time to learn and benefit from being here.
"One of the most importance aspects of teaching is to foster these types of discussions with students, to share your own experience, research interests, and philosophical views – and of course, encourage students to be brave enough to have their own views and opinions."
'Is there any room for Laozi's Ancient Chinese Philosophy in the contemporary World' was published in Falsafa: Undergraduate Journal of Philosophy, a biannual undergraduate philosophy journal providing opportunities for students to get involved in formal, academic philosophical discourse.
The paper can be read online here.
By Ying Jiang