A Xi'an Jiaotong-Liverpool University undergraduate student has made his academic publishing debut in high-impact journal Nature Communications with a paper published in June.
Zitao Song, a Year Four undergraduate student from the Department of Applied Mathematics, worked with Dr Jia Meng and a team of researchers in the University's Department of Biological Sciences to develop a neural network model that can simultaneously predict the 12 ribonucleic acid (RNA) modifications most desirable for reliable large-scale prediction.
Song, pictured below, second from the right, undertook the mathematical modelling and deep-learning-related work for the paper, which contributes to a better understanding of RNA modification mechanisms.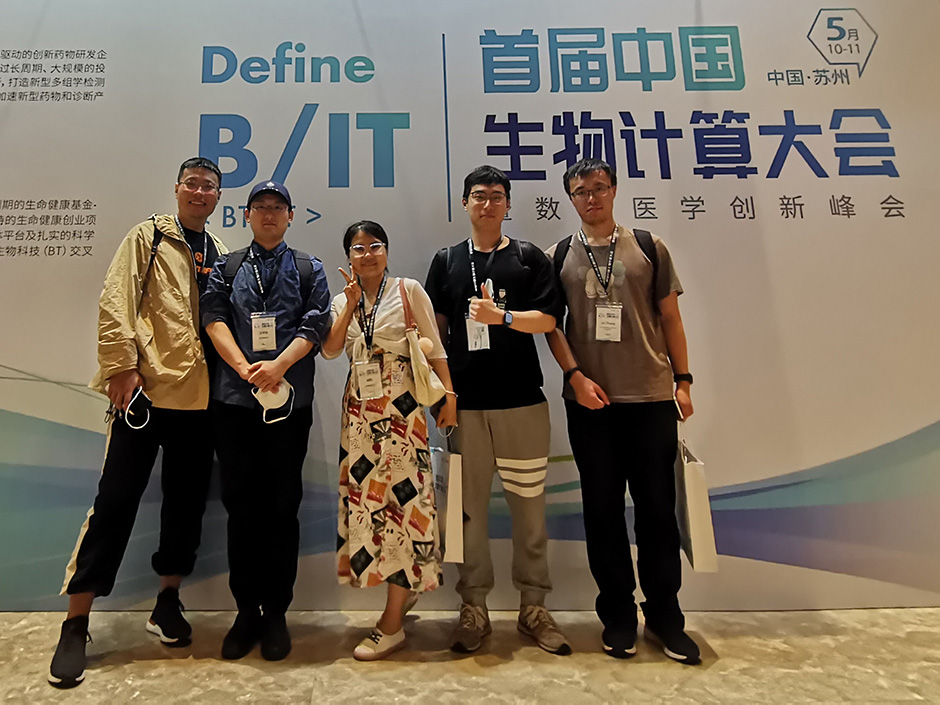 A new approach
The ability to predict and interpret modifications has been a welcome advance in biochemistry research. However, existing predictive approaches have a key drawback—they can only predict a single type of RNA modification without supporting multiple types or providing insightful interpretation of their prediction results.
This model addresses these issues, greatly expanding RNA research prediction and interpretation.
Dr Meng, pictured below, who has focused on RNA modifications research for several years, says RNA modifications are biochemical changes within RNA molecules that can regulate various features of RNA molecules – and they can hold the key to understanding the process and potential treatment of many diseases, particularly cancer.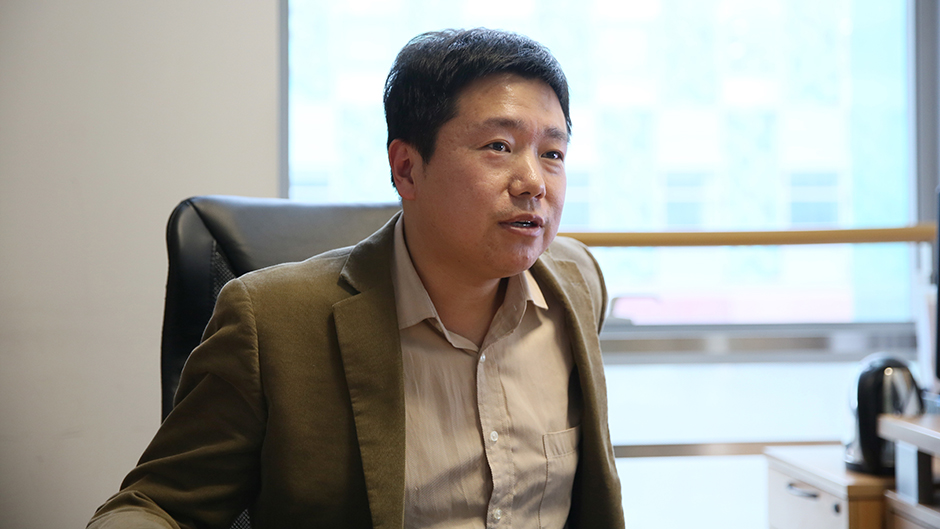 "This is an important breakthrough, as we have developed an interpretable multi-label deep learning framework that helps researchers better understand how RNA modification mechanisms work," Dr Meng says.
"RNAs have received widespread publicity during the pandemic as they are being used to create several of the cutting-edge vaccines developed in the fight against COVID-19. This research helps us understand the mechanisms of RNA modifications at the level of gene sequence.
"The association among different types of RNA modifications will be an increasingly important topic. In the long run, this work may promote the research and development of precision medicine, especially RNA therapy.
"It is hard to predict which diseases will benefit from the research, but studies indicate the enzymes of m6A RNA methylation play a key role in leukaemia, lung cancer and breast cancer," he said.
Boon for researchers

Song, the undergraduate student, explains that there are currently more than 100 identified RNA modifications, but most of the existing methods can only predict a single type.
"The multi-label deep learning model we developed can simultaneously predict 12 kinds of widely occurring RNA modifications," he says.
"For the first time, we have revealed in a systematic way a strong association among different types of RNA modifications from the perspective of their sequence contexts, indicating possible collaborative relationships between different types of RNA modifications.
"Our model can also directly interpret the results of a single prediction and return the key sequence contents that contribute the most to the prediction, helping locate the most important genes for a single RNA modification.
"For researchers, this means the process of locating a specific RNA modification is no longer in a 'black box'."
The new model, called MultiRM, has implications for other researchers. The research team developed a web server that was designed and made accessible to serve the research community. Researchers can freely download the data, code, and model. It takes as input an RNA sequence and returns the predicted RNA modification sites and the key sequence contents that drive the positive predictions.
Persistence and patience

As the only undergraduate in the team, Song made provided mathematical expertise to enhance the biological research. He says with the rise of interdisciplinary studies, the boundaries between different areas are blurring.
"As the biological database expands, many important biological studies actually need the help of maths," he says.
"Studies on biology, medicine, mathematics, and computer science are increasingly interdisciplinary, and the future is very promising."
Song encourages other undergraduate students to consider undertaking scientific research. He says the work can be challenging but persistence is key.
"Many undergraduate students might walk away from this kind of project after making no breakthroughs for two or three months – that seems like a long time when you are a young student," he says.
"But in scientific research, it's common to get stuck. You need to be patient, stick to reading literature and doing experiments, and if you do, breakthroughs are not that far away."
Song has received offers from several prestigious universities around the world, including Duke University in the United States.
With an impact factor of 15, Nature Communications is published by Nature Research, publisher of the top scientific journal, Nature.
The study, titled 'Attention-based multi-label neural networks for integrated prediction 2 and interpretation of twelve widely occurring RNA modifications', has four first authors, including Zitao Song, Daiyun Huang and Bowen Song – PhD students at XJTLU's School of Science, and Professor Kunqi Chen at Fujian Medical University, a PhD graduate from XJTLU. Dr Meng and Daiyun Huang are the co-corresponding authors of the paper.
By Xuechen Lu, Yadi Chen and Robert Fraass
Translated by Xiangyin Han
Edited by Luyun Shi and Patricia Pieterse