Light Shining through the Cracks

Dear colleagues,
Today marks the 37th National Teachers' Day, a day to honour teachers and recognise their contribution to a better society. Teachers impart knowledge, inspire learning and cultivate talents. As the Executive President at XJTLU, I sincerely wish everyone a happy Teachers' Day!
Last year has redefined the word "challenge" for us all, as the Covid-19 pandemic ravaged the globe. What's more, quarantine rules have kept us from many activities and social interactions, such as family visits, business trips, and even campus entry. Our University was still operating, but not without challenges. Some colleagues were separated from their families, unable to do anything but miss them dearly. And some worked day and night to ensure our campus safety.
It was, without a doubt, an extremely challenging year but it was also a memorable one for the University and also each of us. Once again, we witnessed rapid development at XJTLU. It wouldn't have been possible without our staff members' extraordinary work, relentless commitment, and unparalleled creativity. To all the students and staff at XJTLU, I cannot express my gratitude enough for all your commitment and effort. XJTLU is a vibrant community, and I think we all should take pride in being part of it.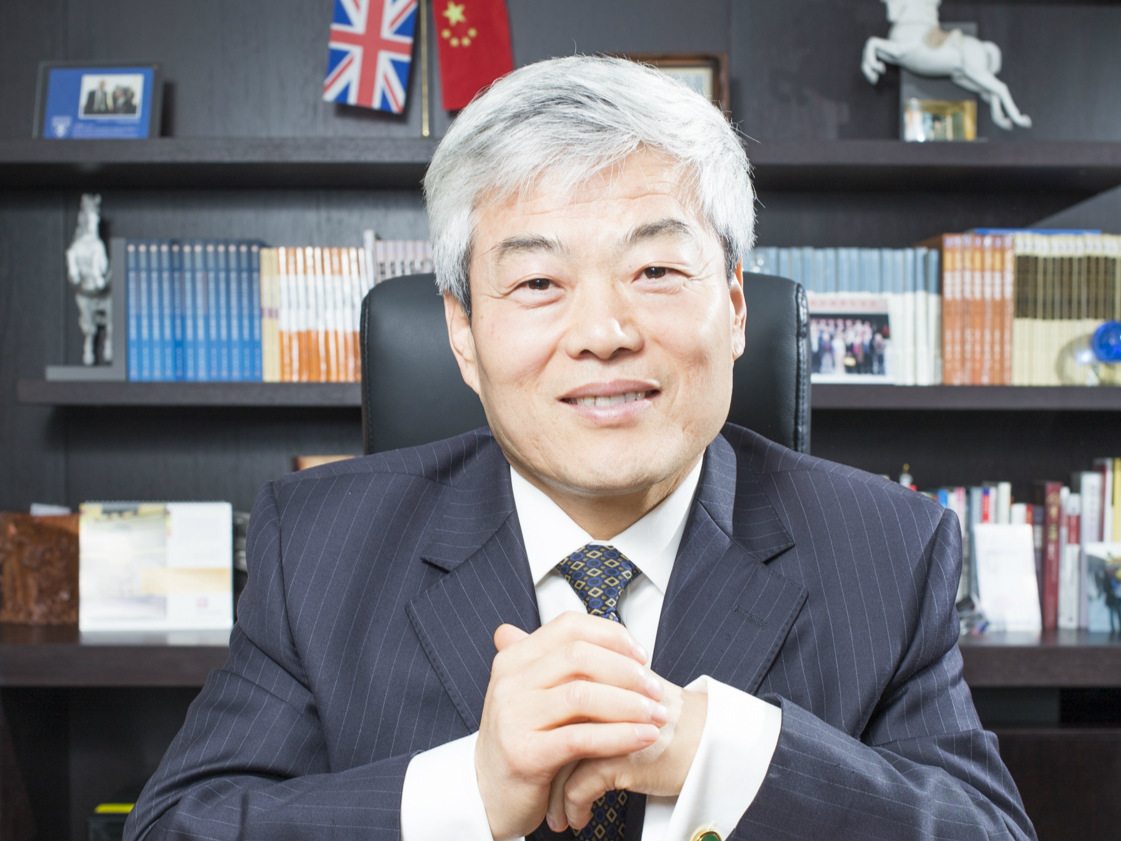 My dear colleagues, we are now living in a world of uncertainty. Careful planning could be torpedoed any moment by unforeseeable situations, and the road to success has become more treacherous. At XJTLU, we are continually balancing the pushes and pulls, such as, the constraints of traditional perceptions and the conflicts between different ideas and cultures, all while coping with the pandemic. However, if we truly want to achieve our vision – to be a pioneer and game-changer of future education – we need to break the status quo and persevere.
Today is National Teachers' Day, and I'd like to take this opportunity to ponder, together with all my colleagues, how we can improve as modern educators and better fulfil our most important roles – "educator" and "re-shaper" of a new university. Under today's unusual circumstances, what image should we as educators project so that we can help facilitate students' growth?
As an international university, we are tasked with shaping the future of education. Facing the journey ahead, what should we do, as re-shapers, to navigate through the fog and find the lighthouse? Or, to put it literally, how do we combine societal trends, modern workforce needs, and innovative technologies to creatively develop and promote a new, future-proof education system?
First, empower student-centred education with love

It has been widely promoted, from central government to local authorities, that education should "go back to its roots" and "return to its core purpose". However, what is the root? And how do we get there? These questions need more nuanced answers.
What I am trying to emphasise here is that traditional education is, basically, spoon-feeding, and most students studying merely for degrees. Here at XJTLU, we believe that the "root" of education is to help students grow. Why do we refer to our students as "young adults"? We want to awaken their sense of independence and responsibility and activate their desire to learn; we want them to adopt the "interest-driven philosophy" and the "research-led approach".
While the past 15 years of XJTLU's operation have made us more clear-eyed than ever, we still have a long way to go before we can truly transform the exam-oriented students into competitive global citizens. This goal requires teachers to better understand students' needs and the challenges brought about by modern education. Only in this way can we quickly adapt to the role of an "educator" and help students grow. We are responsible for our teaching, classroom interactions, educational activities and extracurricular guidance. We have the responsibility to build a positive learning environment, where students will become mature, independent critical thinkers knowing where their passions and obligations lie.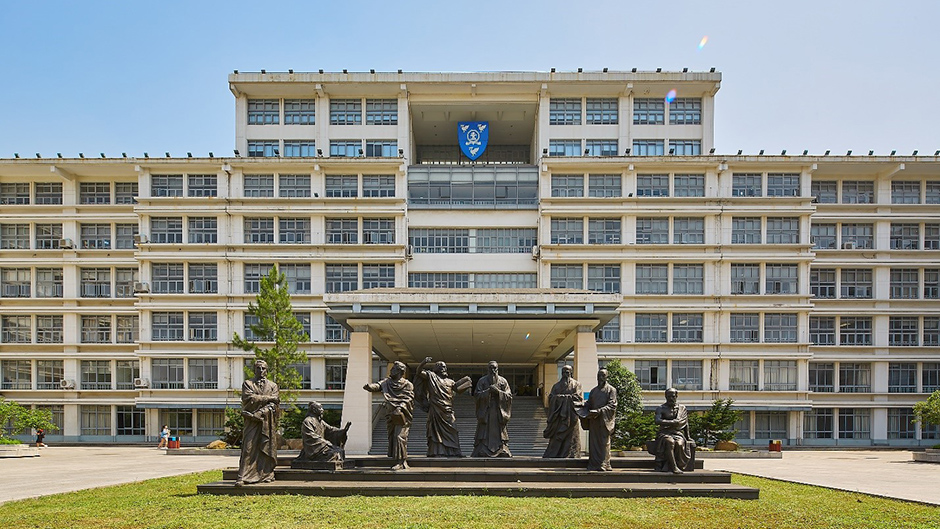 You may have noticed that, during the pandemic, people have been complaining more, and some have joined the trend of, to quote a buzzword, "lying flat". We have seen people protesting about small, unimportant things. All these occurrences have put the spotlight on the meaning of education and teachers' responsibilities. When uncertainty becomes the new normal, as teachers, we need to upgrade and have the right mindset to deal with all the difficulties. Our students were born and have grown up in the digital age. They need us to transform from mere teachers into educators, so that we can help them unleash their potential and achieve their dreams and ambitions.
Second, help students upgrade their mindset

I recently mentioned in Be Independent – the Road to HeXie Education (published by Tsinghua University Press, August, 2021) that a successful modern education can teach students to learn, grow, and become whole human beings through five types of learning:
First, inherited learning. Stand on the shoulders of giants, and master science, technology and knowledge that mankind has discovered.
Second, reflective learning. We are bombarded with information, fake and real, coming from all sources. We need to think critically, decide what information we can keep and use it innovatively.
Third, exploratory learning. Research-led education encourages students to explore their confusion, questions and curiosity so that they can form a more systematic view of the world and the problems or challenges they may face.
Fourth, interest-driven learning. Success usually comes along when you dig deep into your personal passions. Learn selectively and learn with interest until you become an expert of a certain field.
Finally, mindset upgrading. All the learning and experiences ultimately lead to mind renovation. Living in modern society, whether you are a teacher or a student, you have to upgrade your mindset to adapt to the current state of the world. Developing "a HeXie Mindset" can help you face all the complexities and uncertainties in the future (Leading in the Future with a HeXie Mindset, 2018 Teachers' Day Letter).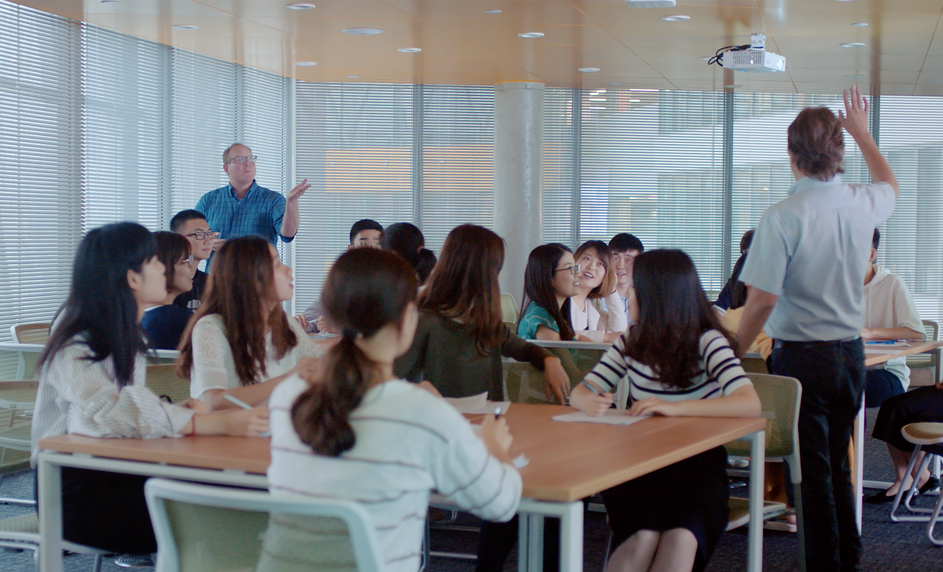 How to help students acquire these five learning skills is a critical question for all of us. As technology has fundamentally changed the way we learn and live, teachers also need to explore how to achieve holistic education against a new technological and social landscape.
We are more mentors and trainers than teachers. We are a new generation of educators whose mission is to guide and support students through the basic stage of inherited learning, equip them with the abilities of critical thinking and research-led learning, help them develop their interest-driven learning further and eventually reach a new level of thinking where they can unleash their potential for lifelong progress.
Third, reshape and become leaders of future education

This year marks the 15th anniversary of XJTLU. We can take this opportunity to look back, appreciate what we have achieved and share the joy of success. We can also take a moment to look ahead – as explorers of future education and educators working at an international university, what else we can do to take XJTLU to a new level, and how can we impact education both in China and worldwide?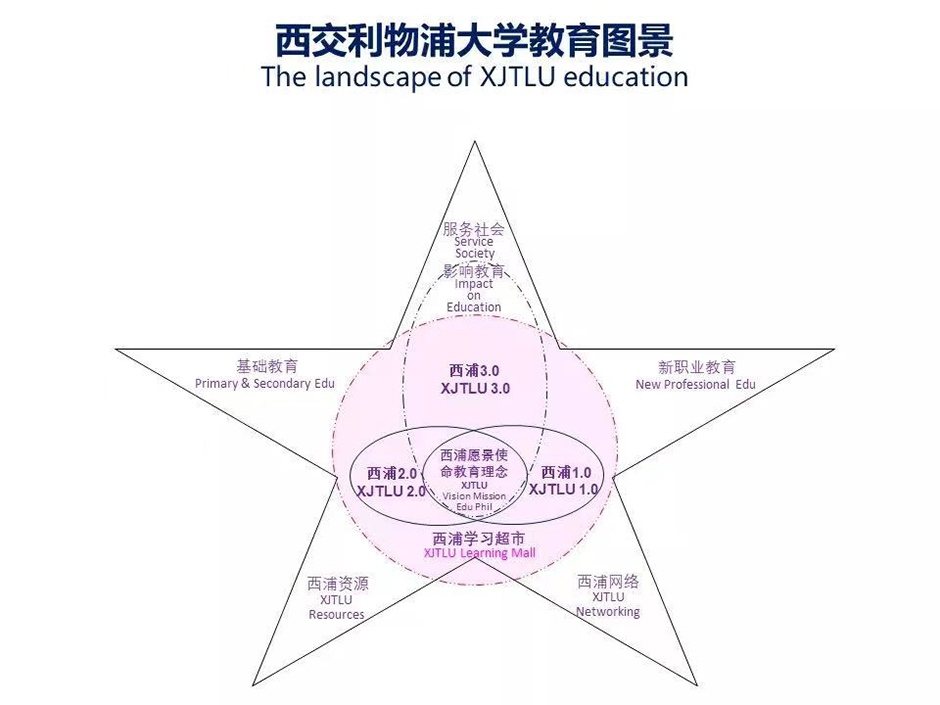 (Picture above: XJTLU Education Blueprint)
Over the past 15 years, XJTLU has made great efforts in rethinking education, reshaping learning and teaching, and redefining the University. As a result, XJTLU has created three unique education models, that is, research-led education for cultivating professional elites (XJTLU 1.0), Syntegrative Education for cultivating elites and leaders in new industries (XJTLU 2.0), and an ecology of education, research, innovation and entrepreneurship for future industries (XJTLU 3.0). We hope that our exploration may exert a strong influence on the development of education in China and the world.
XJTLU 1.0 focused on experimentation for future educational models, taking reference from the flexibility offered by the American education system, the emphasis on robust quality controls from the British system, and the focus on building fundamentals commonly seen in the Chinese system. We integrated these features into a new educational and quality-control system centring on the needs of students, focusing on improving overall quality, interest-driven learning and critical thinking.
As the arrival of a digital, AI and robotics-enabled era became imminent, XJTLU looked further into the future and, while continuing to strengthen our existing educational model, and launched an entirely new model in 2017 known as Syntegrative Education (SE). This is what we refer to as XJTLU 2.0; a model that delivers international industry experts with the ability to use AI and robotic technologies in order to lead future industry development.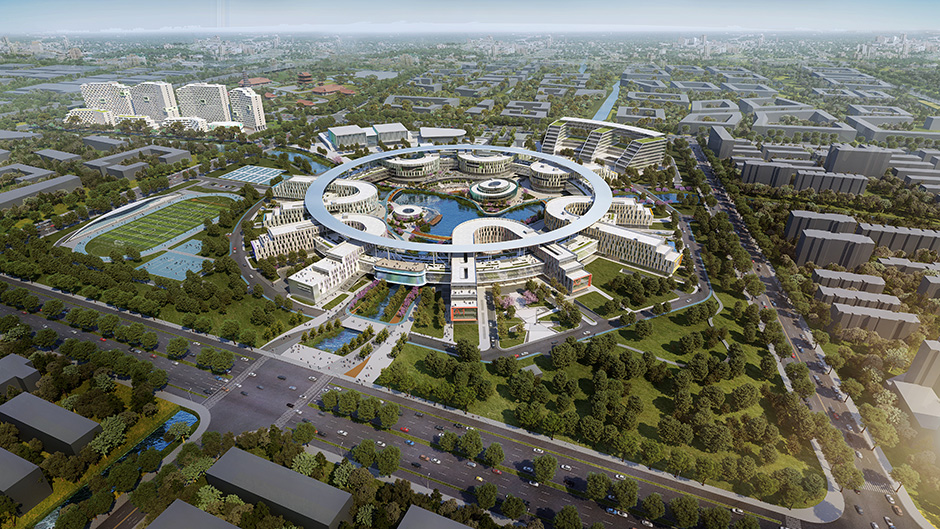 As part of XJTLU 2.0, we deployed the Industry and Enterprise Tailored Education programme to deepen knowledge in relevant industry sectors. In addition, we established the XJTLU Entrepreneur College (Taicang), where we carefully selected a series of industries expected to have a meaningful impact on human development. Additionally, we launched various industry-focused academic programmes through strong partnerships with reputable domestic and international companies within these sectors. We were able to create a new, customised system that can cultivate high-end and global-minded talents with on-the-ground experience.
In XJTLU Model 3.0, the University will redefine its social functions by acting as the catalyst and connector to create a new educational ecosystem that promotes the pursuit of interest-driven and lifelong learning, innovation, and entrepreneurship. XJTLU 3.0 employs two growth models: the first is the Academy model, such as the XJTLU Wisdom Lake Academy of Pharmacy, XJTLU-JITRI Academy of Industrial Technology, Academy of Future Education, and Academy of Film and Creative Technology; the second type is the Innovation and Education College. For example, XIPU Innovation and Education College (GBA) with the first phase to include the XIPU Academy of Future Education (GBA), XIPU HeXie Academy (GBA), XIPU University–Industry Ecosystem Institute (GBA) and XIPU-IPwe IP+ Institute (GBA).
No development model can claim to be the best, because there will always be a better one. Innovation has always been in the genes of XJTLU, to drive us forward in the direction of continuous innovation and upgrading. Case in point: to better facilitate individualised learning and teaching innovation, we will further enhance the flexibility of education at XJTLU by adopting the credit system and modularising programme-specific courses starting in 2022 to give students more freedom when choosing required or optional courses, and meanwhile diminishing the progression rules and encouraging teachers to explore more fruitful education approaches.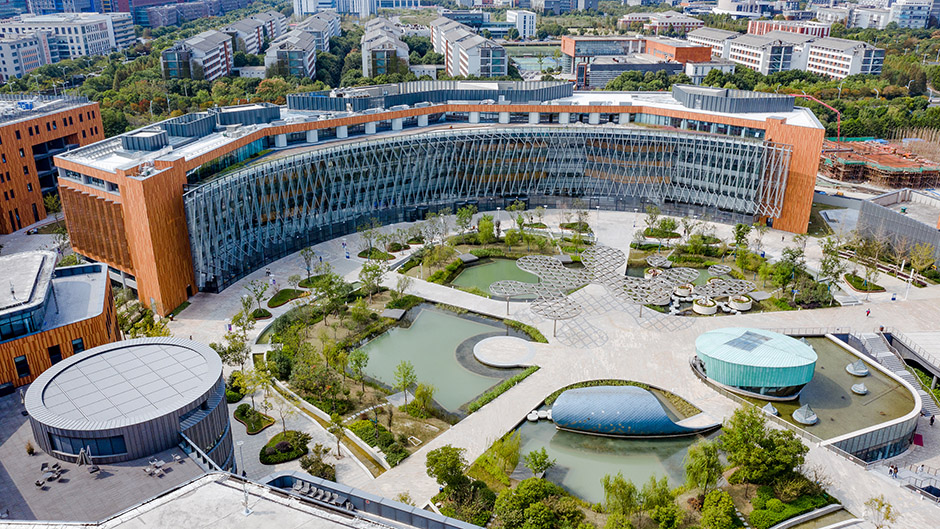 We are well aware that holistic education is an organic system, in which primary education plays a critical role. Thus we have extended our educational exploration to primary and secondary schools, as well as kindergartens. The XJTLU Affiliated School (Suzhou) is focused on introducing international best education practices to improve traditional Chinese primary education, whereas the XJTLU Affiliated Taicang Experimental School is exploring how to integrate international primary education into Chinese society and culture.
Another issue affecting the future professional education is the powerful rise of intelligent technology and robotics, which has posed critical threats to the development of vocational education. This is an issue XJTLU is actively trying to solve by working with businesses, government and education organisations to conduct project-based collaborations to explore solutions for new professional education.
Above, we have drawn a full picture of XJTLU's educational exploration efforts (see the XJTLU Education Blueprint), which encompasses a full chain of educational reform and innovation in higher education, new professional education, secondary and elementary and kindergarten education.
The mission, vision and education philosophy of XJTLU has always been at the core of our education exploration, including the XJTLU 1.0, 2.0 and 3.0 education models, as well as our exploration in primary and new professional education. We have also established the XJTLU Learning Mall to ensure the efficient running of our education system, especially to deal with the many challenges international education would face in a post-pandemic world. The Learning Mall provides world-class educational resources and supports the XJLTU education system with an ecosystem that promotes interest-driven lifelong learning and innovation by combining school education and industry experience and conducting online and on-site learning activities for all users, no matter their country, region, or age.
The circle in the blueprint represents XJTLU's core business, and the dotted lines represent the impact we could have on social education. The execution of such an ambitious plan, especially the fulfilment of our mission of impacting education and servicing society, cannot be made possible without the ever-expanding XJTLU network and the increasingly stronger support of XJTLU resources. But more importantly, we can't do it without the commitment and wisdom of our faculty and staff members who have been working tirelessly, as well as the genuine care and support from students, parents, and the greater XJTLU community.
To all staff members, I want to underline that education is the most important cause in the world, and teachers are at its foundation. At XJTLU, we are both educators and re-shapers creating the future of education together, in spite of the challenges and difficulties ahead.
I sincerely wish faculty and staff members at XJTLU a happy Teachers' Day. I wish you good health, happiness and success!
Professor Youmin Xi
Executive President, XJTLU