Learning Mall, BigBlueButton, Zhumu, Mediasite… Not long ago, these names were all Greek to Shujing Dai, a Year One student at Xi'an Jiaotong-Liverpool University.
However, the Acculturation and Transition for Language and Academic Success, a one-week course offered by the School of Languages, familiarised her with all the tools, resources, and information she will need on her journey at XJTLU.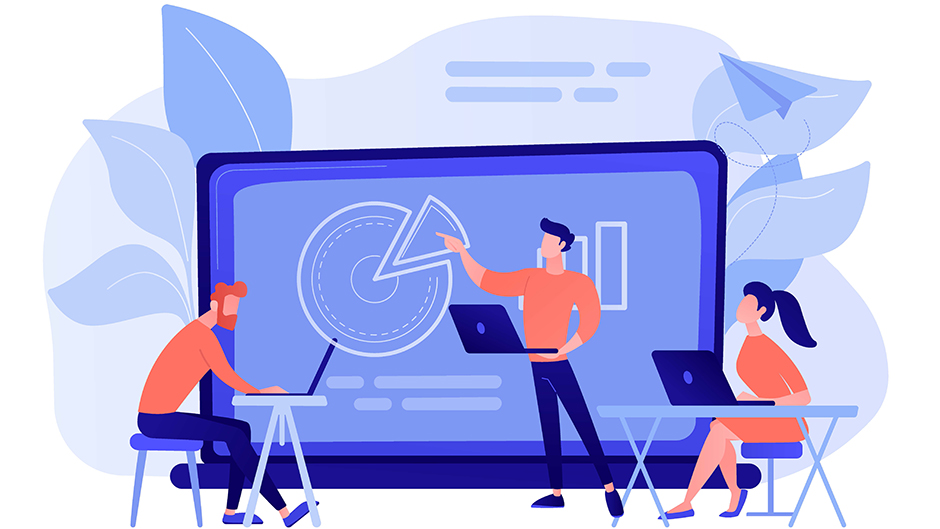 The University offers ATLAS as the first step to achieving success. This year, about 5,000 new students participated in the online course.
In the first four weeks of this semester, all programmes are being taught online. To better prepare for her academic journey, Dai pre-learned the lecture slides and online teaching platforms following the instructions.
Now, Dai has become a successful remote learner, and she'd like to share her know-how.
"Read the materials in advance and familiarise yourself with the platforms, so that you'll feel more confident in class and be brave about enabling the microphone and answering questions.
"If you experience technical issues, the school email instructions and the teachers will help you navigate through the procedure."
Although currently living off-campus, Dai has had many firsts at XJTLU, among them her first English immersion course; email writing in the English for Academic Purposes class; and virtual role-playing with her classmates.
"The beginning of this semester will be a beautiful memory," she says.
Qiwei Zhang, one of the lecturers running ATLAS, says that the course was divided into five parts: instructions on online learning platforms and resources, introduction to the English Language Centre and EAP courses, the UK higher education system and XJTLU, email writing in academic contexts, and EAP requirements.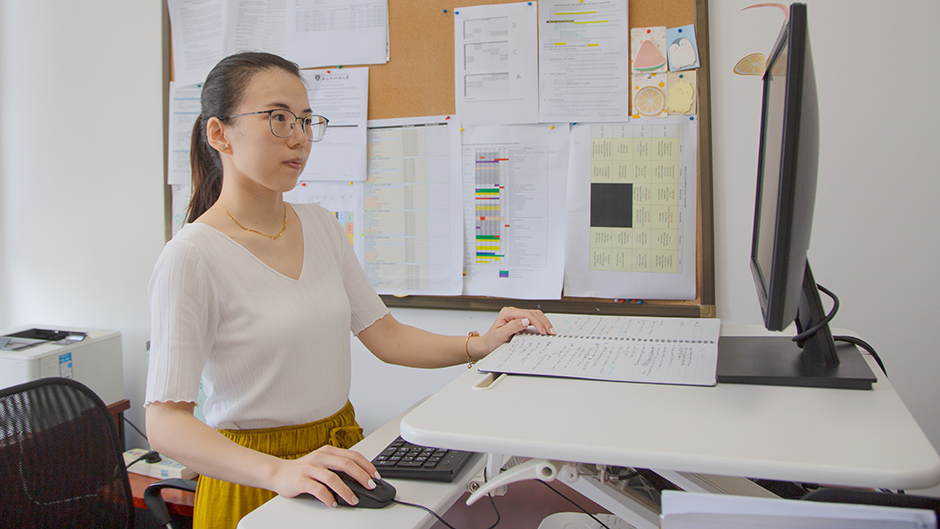 Qiwei Zhang, one of the lecturers running ATLAS
This year, ATLAS was held fully online.
"We combined live streams and recorded lectures. The platforms enable a blend of questions, polling and quizzes to engage and interact with our students. According to the statistics, they have participated in ATLAS actively," says Zhang.
Zhang believes that Year One students are facing many challenges transiting from high school to university, and ATLAS bridges that gap.
"ATLAS can help students better understand the University and ensure that they are well prepared both technically and practically for the transition," she says.
Kun Li, a lecturer who is responsible for educational technology, says: "The School of Languages considers it important to adopt technology-enhanced language teaching and learning, especially for online education.
"Our IT team works closely with the Centre of Education Technology and the Management Information Technology and System Office. We aim to successfully deliver synchronous and asynchronous online courses.
"We also collect feedback and report to CET and MITS, so that we can identify problems and seek better solutions."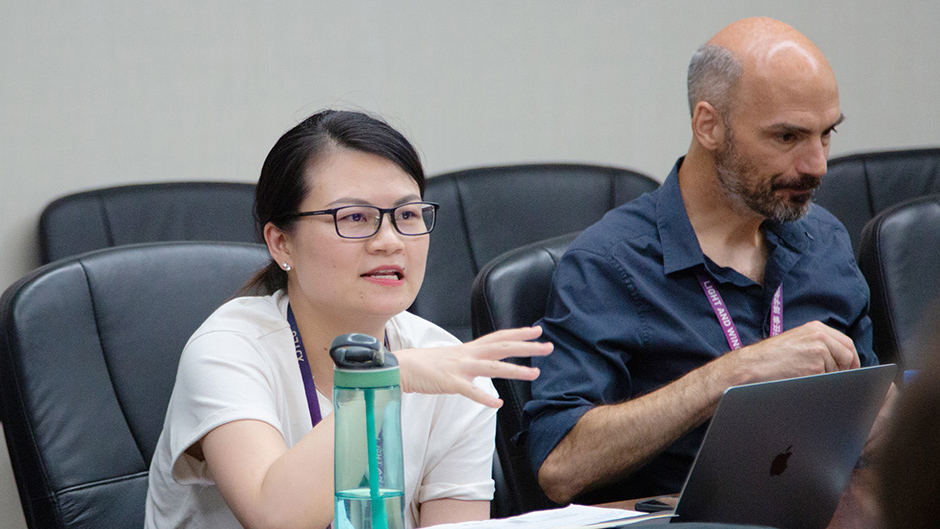 Above left: Kun Li, a lecturer at the School of Languages
By Luyun Shi, Xinyi Liu
Translated by Xiangyin Han
Photo by Xiaoxi Zhao
Edited by Xinmin Han, Tamara Kaup