Joining Xian'Jiaotong Liverpool University on 2nd of August, 2021, Prof Xiaoling Zhang, the head of Department of Media and Communication of School of Humanities and Social Sciences, considers XJTLU as a dynamic and vibrant university.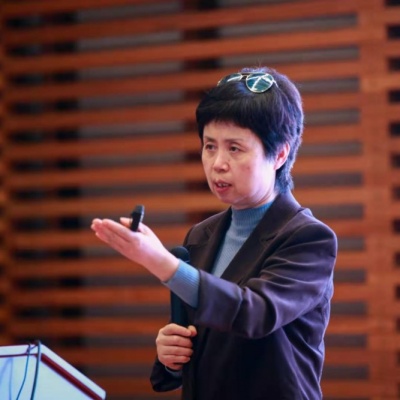 "I appreciate the healthy relationship between the university and the local government and community." Said Prof Zhang.
"And it is my great privilege to be a member of this department. It has grown from strength to strength thanks to our staff members' ambition, commitment, attention to details, and collaborative team spirits."
Before she came to XJTLU, Prof Zhang has worked on China's media, cultural industries at different levels and their role in promoting China's soft power. Over the years, she has built up a research track record in the area of media, culture and society with a focus on China, especially in political communication, the advances of new information technologies and their political and social implications, and China's image building nationally and internationally.
"My recent focus is on the role of China's creative industries in the nation's attempt to refresh its image and to build international soft power." Prof Zhang says.
"This has led to a book series I co-edited for Routledge titled 'Communicating China: past, present and future'."
The key of doing research, according to Prof Zhang, is the curiosity and the desire to achieve: "I'm always curious to find out the answer."
Driven by a desire to demystify much debated Sino-Africa relationship, for quite a few years she worked on the media and cultural relationship between China and Africa, sponsored by internationally high profile funding bodies. She went to South Africa and Kenya to do field work. "At that time, I worked on the media and cultural relationship between China and Africa, I did interviews, focus on group studies, and conduct participant observation."
"I also go to media organizations at national level such as CGTN, or county level to either generate research questions or find answers on my research." Prof Zhang says.
"I believe if something is worth doing, it is worth doing well."
This motto is not only reflected in her research, but also in her understanding of teaching: "work with students is a very rewarding experience. It is not only about sharing with students what I have learned but also the new exciting ideas they give me."
Exploring and adventuring together with students, Prof Zhang has published frequently with students in the past: "Teaching is not one way traffic, it is mutually beneficial to me and the students, I'm sure I'll do the same again here."
"Stay curious, critical and challenging, embrace the diversity and be proud of being a member of the academic community, I'm sure our students can have great success with the resources offered by the university."
By Ying Jiang