Characterised by dynamic graphics, compelling storytelling, and vibrant characters, anime — a form of animation created in Japan — has become a global success with an enormous number of fans around the world.
A new book edited by Dr Marco Pellitteri, a researcher at Xi'an Jiao-tong-Liverpool University, charts the international rise of anime to the booming creative industry that it is today. Titled Japanese Animation in Asia: Transnational Industry, Audiences, and Success, the volume, published by Routledge, delves into the history and theories of Japanese animation and uses six national case studies to analyse in great detail the impact of Japanese animation in the vast Asian region: China, Republic of Korea, Philippines, Malaysia, Indonesia, and India.
Dr Pellitteri, who serves an Associate Professor of Media and Communication in the School of Humanities and Social Sciences at XJTLU, explains that the book fills a gap in the scholarship of Japanese animation and establishes how anime films and television series have arrived and prospered in Asian contexts.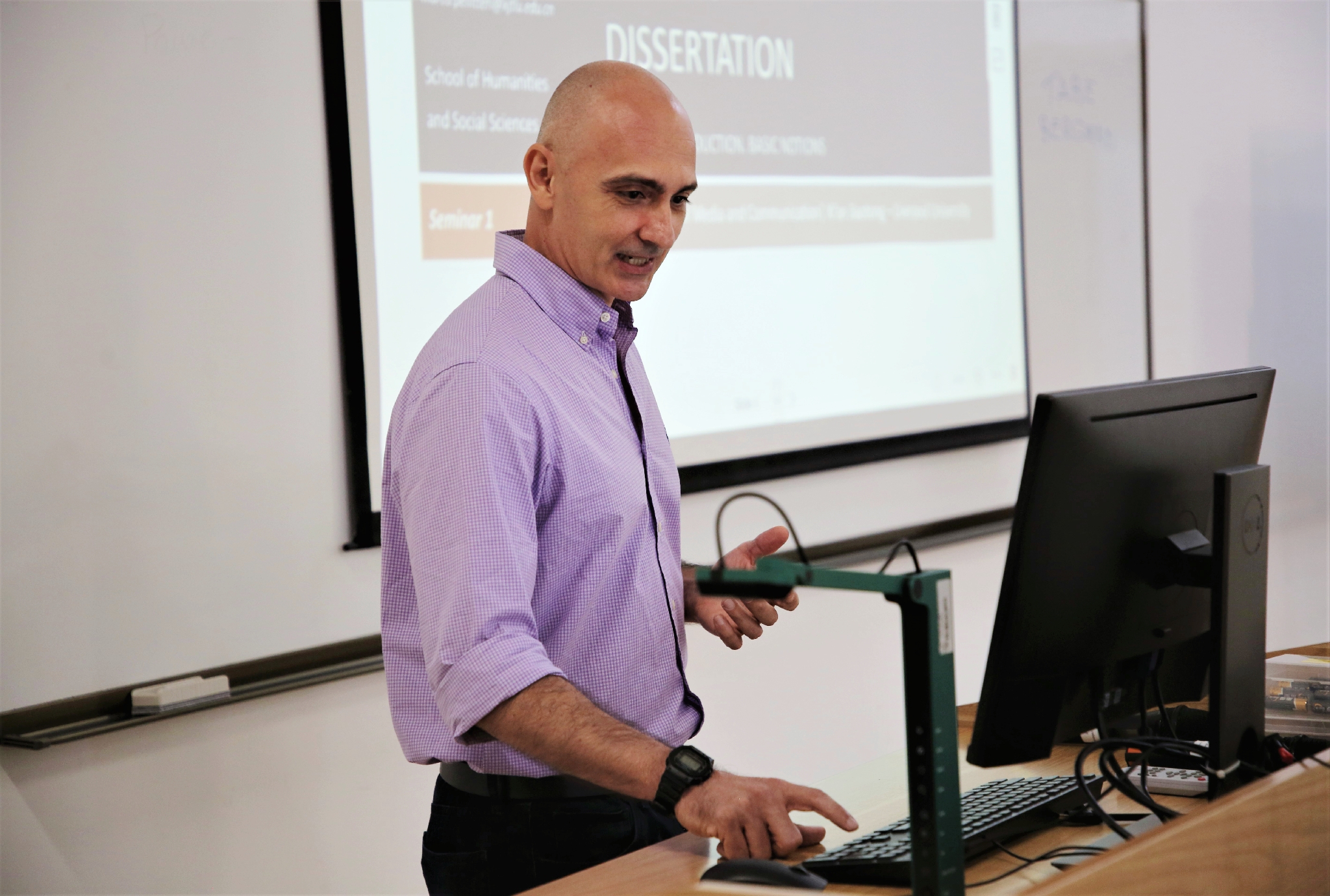 Anime as a reflection of the times
Anime has been imported from Japan to Asian countries, such as China and Philippines, since the 1980s, both as an entertaining medium and a diverse body of works, explains Dr Pellitteri. The way it was received in different countries often reflected the social and political landscapes of the time, he says.
"For example, in the case of the Philippines at the end of the 1970s, the broad-casting of certain types of anime revealed a lot about the cultural and social dynamics of the country at that point in its history," he says.
"During that period, a great deal of science fiction anime was being broadcast in the Philippines, including the science fiction series Voltes V, which tells the story of an alien invasion and the human resistance against those invaders. At the same time, Filipinos were living under the turbulent Marcos regime.
"It is quite telling that this series was banned in the Philippines in the early 1980s, as the government feared that the ideas expressed in the anime would be detrimental to children and could instill sentiments of rebellion against Marcos in the younger population."
A message of hope for a better future
Anime, as a form of entertainment, has always had a strong impact on the emotions and values of international audiences, as the storylines and characters of-ten hold deep meaning. While they are not necessarily political in nature, Dr Pellitteri says, the powerful storytelling is generally based on drama, sacrifice, life and death, and personal and collective responsibility – contents that often resonate with audiences internationally.
"The power of Japanese animation lies in the characters, the stories, and the values they express," he says.
"These are not necessarily 'Japanese' values: they are often universal values, such as spirit of sacrifice, personal responsibility, and love for friends and parents. All these things can resonate with people all around the world.
Dr Pellitteri says the deep bond created between the characters and stories of anime and the audience — especially children and teenagers — is a vital aspect in explaining the changing attitudes of young Asians' perceptions toward Japan.
"Despite the historical issues between Japan and many Asian contexts — as well as the frequent, strong opposition to the importation of anime through the main-stream channels of distribution and consumption in several countries — anime still captured the hearts of young people in many markets of the region," he says.
"Part of this is due to this sense of projection into the future through Japanese anime, as a carrier of good intentions. For instance, for many young Indonesians, Japanese animation is like a beacon of what Indonesia can become.
"Anime series and films enjoyed in Indonesia illustrate Japanese society and urban and rural life almost as a new social order, where cleanliness and efficiency in the private and public sphere are highly appreciated societal dimensions: in other words, the world you can see through anime actually mirrors the real Ja-pan, and in the end, as the chapter on Indonesia demonstrates, young Indonesian anime fans see it as a model to draw inspiration from."
A source of soft power
Dr Pellitteri also explains that some critics allege that anime is a way for Japan to exert cultural influence or even deliver political propaganda to international audiences, as a form of soft power.
It is a view that he disagrees with. The production and international distribution history of anime in the world's main markets, he says, clearly shows that Japanese animation's mode of expansion is based on a free market-led industry focussing on the artistry of the production studios' crews.
"The intention of anime's producers has never been the promotion of political agendas or of a national spirit," he says.
"The influence of anime on the opinions about Japan is based on a long-term effect that happened spontaneously because of the cultural appeal that anime's content has on international audiences.
"This in turn may have generated sympathies for Japan but that is a byproduct, not the original or desired goal of the animations.
"For example, the famous Japanese animated series Inuyasha (based on a manga by Rumiko Takahashi), which is a fantasy adventure set in ancient Japan, does not put any particular emphasis on those ancient times as a period to 'glorify' with national pride.
"Instead, this anime, as well as anime in general, simply offers international audiences a way to learn about ancient or modern Japan and develop sympathy or a familiarity for certain notions of Japan's history and present."
Japanese Animation in Asia: Transnational Industry, Audiences, and Success was edited by Dr Marco Pellitteri and Dr Heung-wah Wong, an Associate Professor at the University of Hong Kong. The book will be released on 29 September.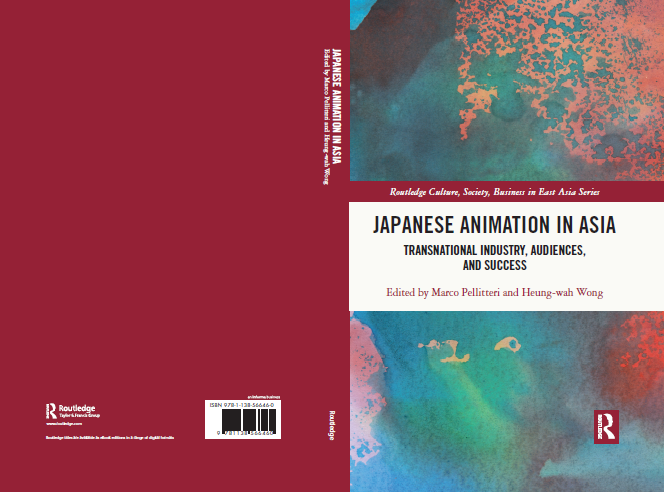 The book will be available in XJTLU's Library as well as on the Routledge site [https://www.routledge.com/Japanese-Animation-in-Asia-Transnational-Industry-Audiences-and-Success/Pellitteri-Wah/p/book/9781138566460].
By Ying Jiang
Edited by Patricia Pieterse