Lithium-sulphur (Li-S) batteries, which are lighter, cheaper and more sustainable, could be a promising alternative to lithium-ion (Li-ion) batteries for mobile phones or electric vehicles—if they were not hindered by sulphur's inherent insulation.
Recently, researchers at Xi'an Jiaotong-Liverpool University synthesised a highly conductive carbon-based composite that can significantly improve the performance of Li-S batteries, giving them greater commercial potential.
This project was led by Xianwei Geng, a PhD student in the Department of Electrical and Electronic Engineering, and supervised by Dr Li Yang from the Department of Chemistry. Dr Pengfei Song from the Department of Mechatronics and Robotics also participated in this project.
Their findings have been published in Alloys and Compounds, and the team is currently applying for a national patent.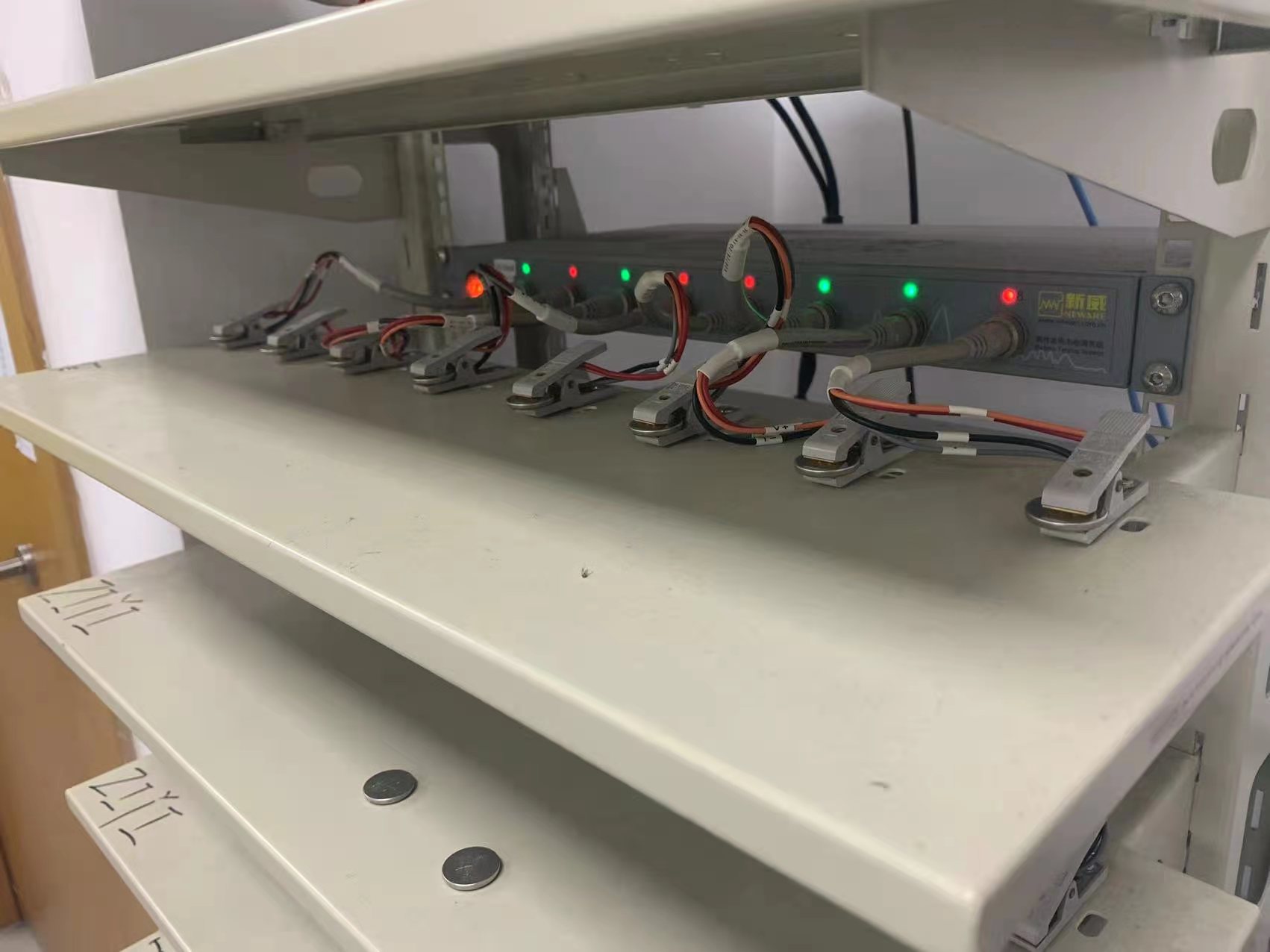 Testing the cycle performance of the Li-S batteries
Li-S versus Li-ion
Geng says Li-S batteries have the advantages over conventional Li-ion batteries due to their availability and capacity.
"As a by-product of the oil industry, sulphur is widely available and cost-effective," says Geng. "More importantly, it delivers a higher theoretical capacity and energy density, which means Li-S batteries can store much more energy and can last longer on a single charge.
"For example, now we charge our mobile phones daily. With Li-S batteries, our phones could last for five days without charging—that would be very convenient for people who don't have ready access to power sources."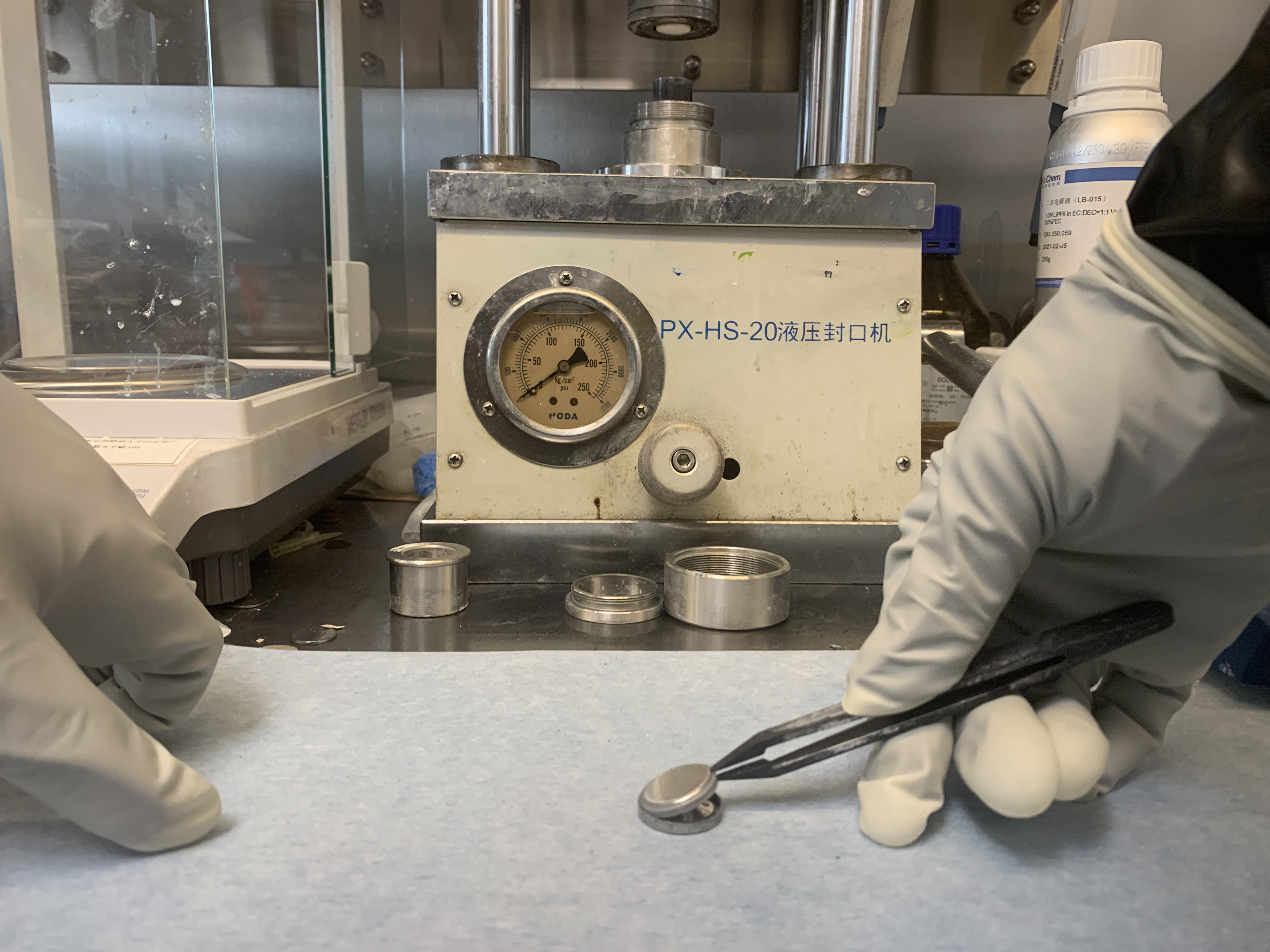 Assembling the Li-S battery in the glovebox
Despite the advantages, there are no commercial Li-S batteries in the market to date. The main problem is that sulphur is not conductive; therefore, Li-S batteries can only work for a few recharging cycles.
To overcome the challenge, Geng decided to combine sulphur with new materials. "In the field of battery technology, many studies focus on lithium ions and graphene, but few on carbon-based materials," he says.
In this project, Geng and other group members conducted several experiments to test the conductivity and cycle performance. The results show that carbon-based materials, such as titanium-carbide MXenes and carbon nano-cages, can significantly improve the electrochemical performance of Li-S batteries.
Li-S batteries are attracting significant research attention due to their high capacity. "I hope our research can unlock their potential and maximise their performance," says Geng.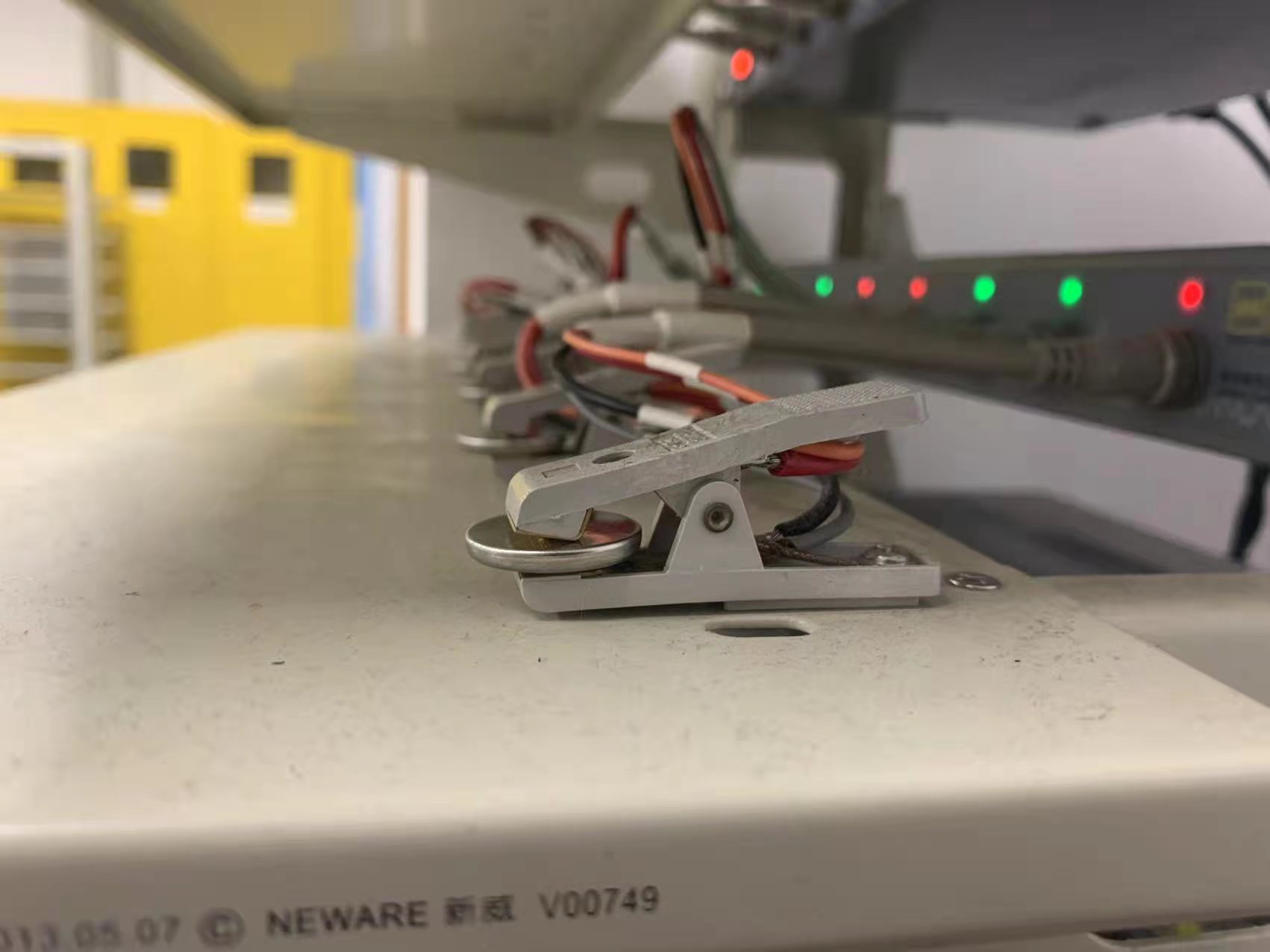 Dr Yang also acknowledges the importance of this project. "China plans to develop renewable energy, and the public widely supports it," she says. "Although in its early stages, this research promotes further development and commercialisation of Li-S batteries."
The research paper, 'A Ti3C2Tx MXene-carbon nanocage-sulfur cathode with high conductivity for improving the performance of Li-S batteries', can be accessed here.
By Luyao Wang
Edited by Xinmin Han and Patricia Pieterse
Photos by Dr Li Yang and Xianwei Geng