More than 200 PhD students from 26 universities in China and around the world exchanged ideas about research in December at Xi'an Jiaotong-Liverpool University's 2021 Postgraduate Research Symposium.
The symposium, held in a hybrid online/onsite format, included nearly 140 poster presentations and more than 100 talks. It was co-organised by the UK-Jiangsu 20+20 World-Class University Consortium and the Jiangsu Industrial Technology Research Institute.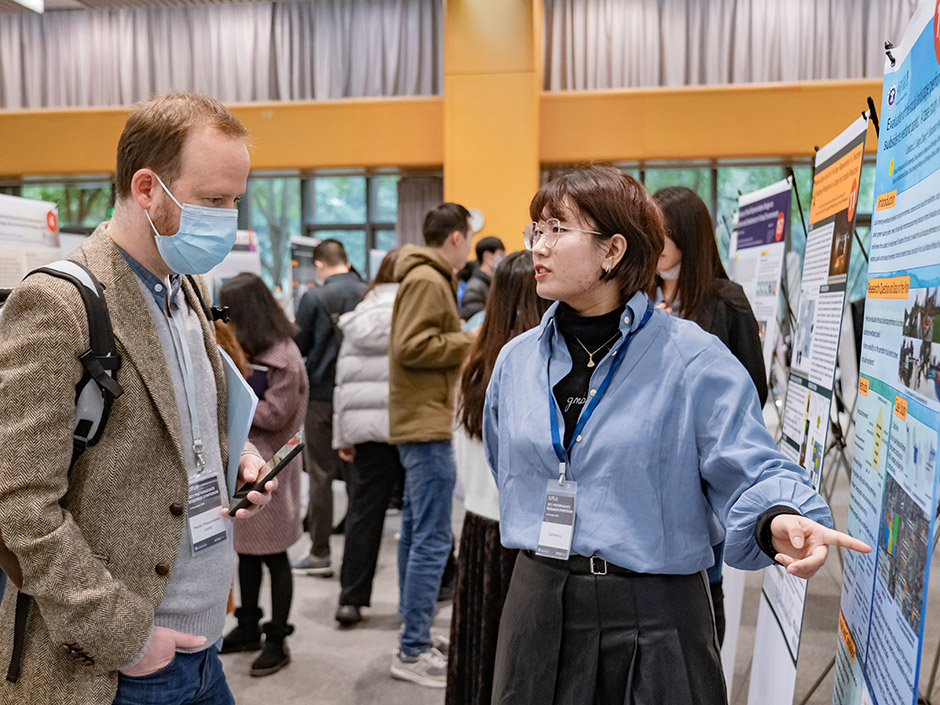 The XJTLU 2021 Postgraduate Research Symposium attracted multiple universities
Some of China's top universities in attendance included Shanghai Jiaotong University, Southeast University, Sun Yat-sen University, and Sichuan University.
Opportunities for PhD candidates to exchange their ideas in English are quite scarce in China," says Professor Zhoulin Ruan, Assistant Vice Chancellor for Teaching at XJTLU. "XJTLU provides an international platform for enlightening discussions with their peers."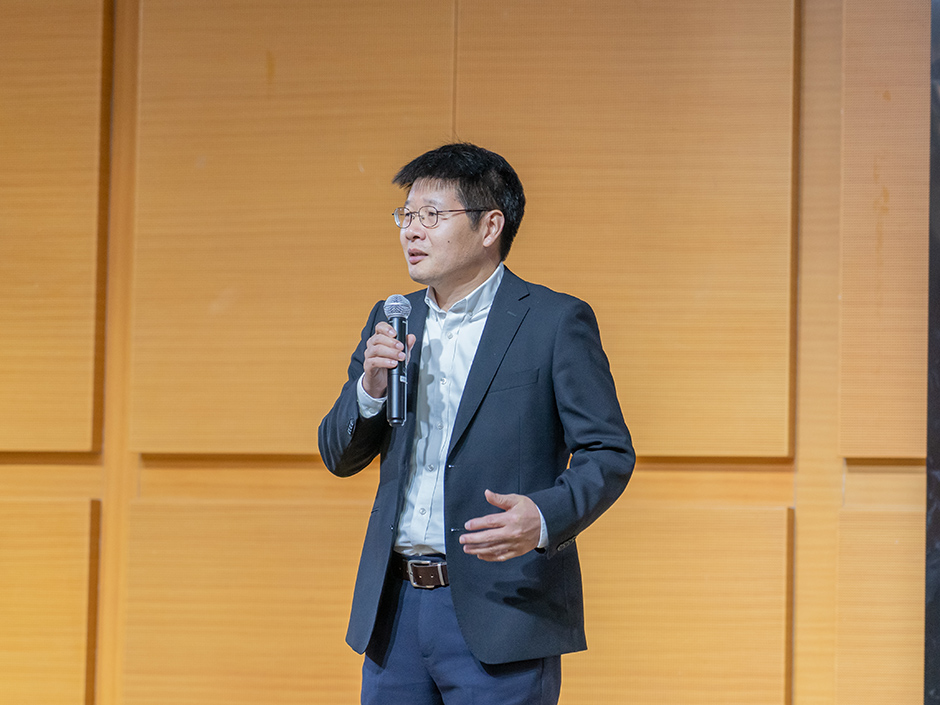 Professor Zhoulin Ruan, Assistant Vice Chancellor for Teaching at XJTLU
Yuchong Qian, a PhD candidate in architecture from Southeast University, says that interactions with fellow researchers broadened students' horizons.
"Although our fields are not exactly the same, talking with other researchers provided interdisciplinary insights."
Yi Zheng, a PhD candidate in design from Macau University of Science and Technology, says that participating in the poster session gave her practice discussing her research with people both inside and outside her research area.
"When I am talking to people outside my field, I need to introduce my research project using plain language," she says. On the other hand, when I exchange ideas with those who do related research, I need to use specialised technical language. Talking with different audiences helps me see my PhD project in a different light."
Yi Zheng, PhD candidate from Macau University of Science and Technology
Haoran Wen, a PhD candidate in Electric and Electronic Engineering at XJTLU's School of Advanced Technology, says the symposium provided a look into what other PhD students are working on.
"The symposium is the first time we've had a chance to see so many students from other schools showcasing their research. We can get a glimpse of what they have achieved from their reports and presentations. In addition, seeing their research also reminds us of where we can improve our own projects," Wen says.
Professor Ruan notes that XJTLU offers 16 PhD programmes and that 459 PhD students are currently enrolled at the University.
"XJTLU embraces a wide range of disciplines, and the PhD programs cover a variety of fields including science, engineering, business, humanities and social sciences, design, and more. This comprehensive coverage of academic areas provides great opportunities for interdisciplinary interactions," he says.
Aihui Wu, a PhD candidate studying applied linguistics at XJTLU's School of Humanities and Social Sciences, showcased her research about teachers' "emotional labour" at the poster exhibition. Wu says that face-to-face discussions enabled her to see her research from different perspectives.
"Some fellow researchers were concerned with the practical significance of my project, which inspired me to consider that further. Academic research should link to practical teaching. Applying the results of my research to classrooms will enable it to have a deeper social impact."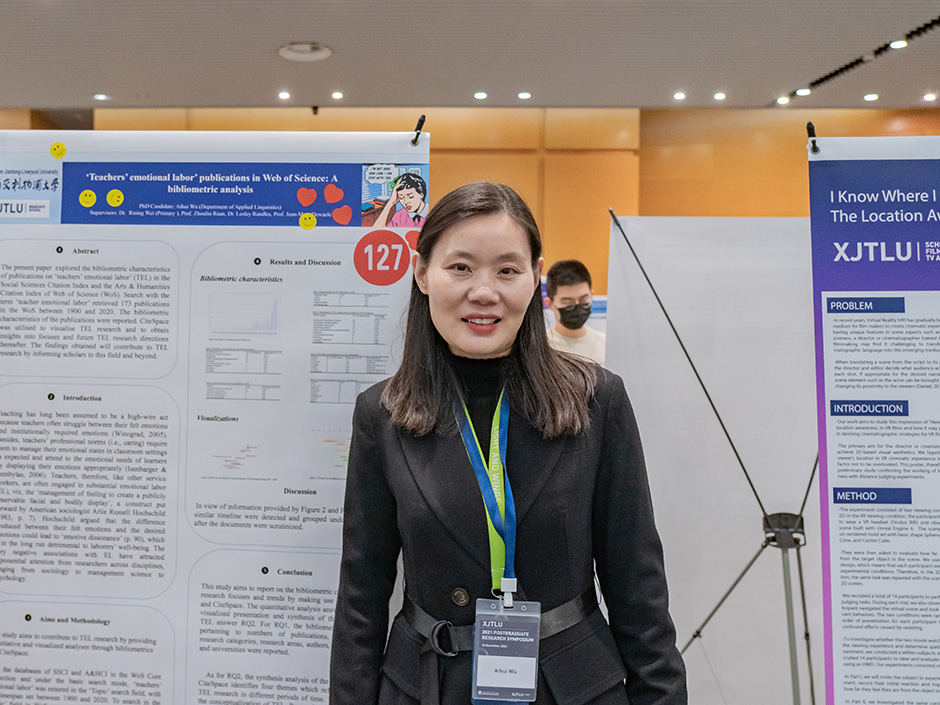 Aihui Wu, PhD candidate at XJTLU's School of Humanities and Social Sciences
Before coming to XJTLU, Wu earned her undergraduate degree at Yangzhou University and her masters at Nanjing University.
"My four mentors are all leading experts in their respective research fields. I've drawn a lot of inspiration from their advice, and their guidance has served as a catalyst for my academic output," she says."XJTLU not only has the excellent faculty and teaching philosophy typical of prestigious Chinese universities but also offers the advanced research environment of top international universities. This is what makes XJTLU the best place for me to pursue a doctoral degree," Wu says."
Tongpo Zhang, a PhD candidate studying communications and networking at XJTLU's School of Advanced Technology, says: "With time and progress, the focuses of our research will be gradually optimised. Interdisciplinary research is becoming more popular. Exchanging ideas with people from different fields can give me fresh insights into my own research."
For those who want to pursue an academic career, Zhang provides this advice: "Students who have just started their PhD programme should talk frequently with their supervisors and senior students about how to conduct better research. Masters and undergraduate students who are interested and have the time and energy can join academic research projects. This active participation can stimulate your enthusiasm for research and help you make better choices for your future. The most important thing, however, is to choose what will bring you lasting happiness and satisfaction."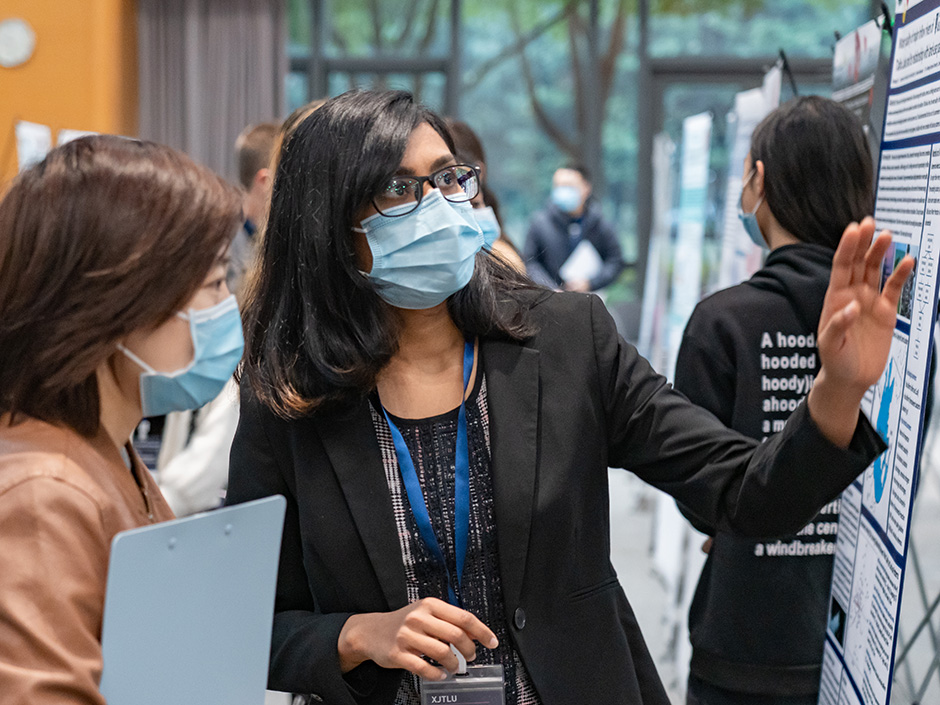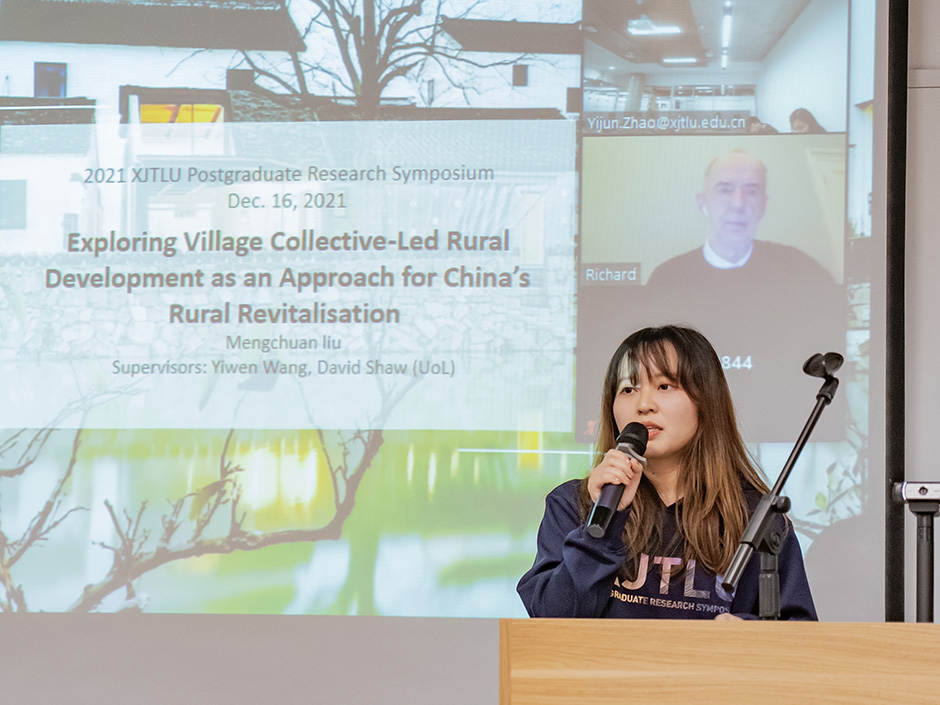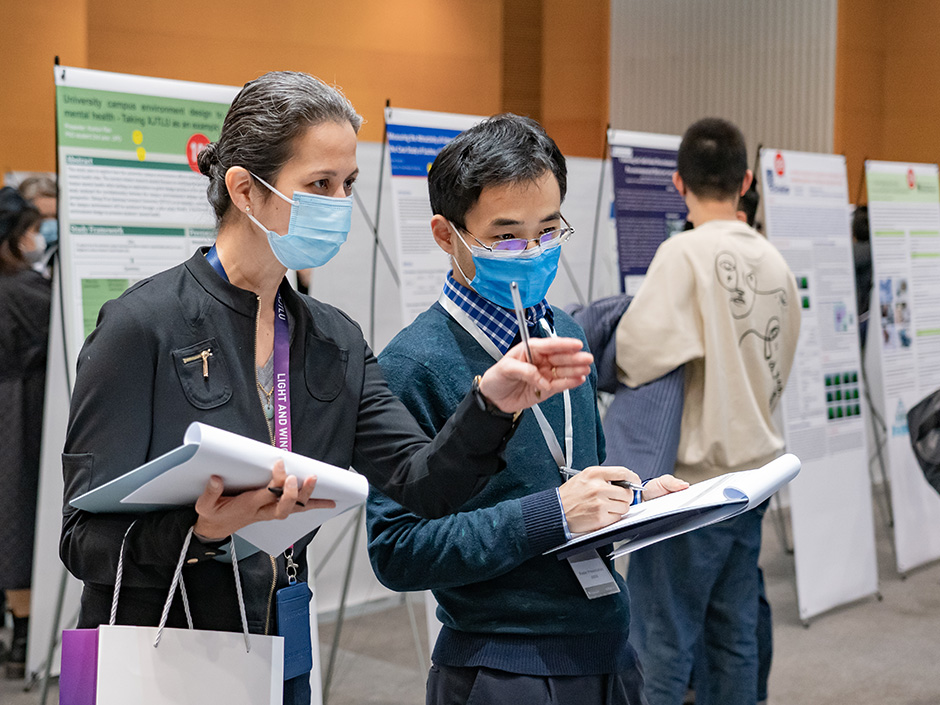 By Luyun Shi, Libing Wu, Xinzhu Cao and Liu He
Translated by Xueqi Wang
Edited by Tamara Kaup
Photo by Anqi Dong