Xi'an Jiaotong-Liverpool University (XJTLU) is committed to student-centred, research-led learning, both in and outside the classroom. One outstanding example is the Scientist 101 Programme. It provides undergraduates with extracurricular tutoring in physics and statistics while they work on research about stars.
When astrophysicist Dr Xiaoying Pang of XJTLU's School of Science began the programme in September 2019, her aims were to engage undergraduate students in scientific research, enable them to put their knowledge into practice and stimulate their interest in research.
Those aims, and more, are being met.
A competitive edge
"Doing research can help undergraduates understand the importance of taking foundation courses and apply what they have learned to research projects, says Dr Pang.
"The hands-on practice boosts students' confidence and improves their self-study skills.
"Most importantly, students' logical thinking skills can be enhanced and their academic performance improved. This research background gives them a strong competitive edge."
Seven undergraduates have contributed to four published papers, and research experience has provided a boost toward reaching post-graduation goals. Two students so far have received post-graduate education offers from prestigious universities including Imperial College London in the UK and Northwestern University, the University of Washington and the University of Illinois in the US.
Dr Pang says working with the students has also benefitted her research.
"We've made many discoveries while studying astronomical data together. During this process, students' questions or even a small mistake will give me new inspirations for research," she says.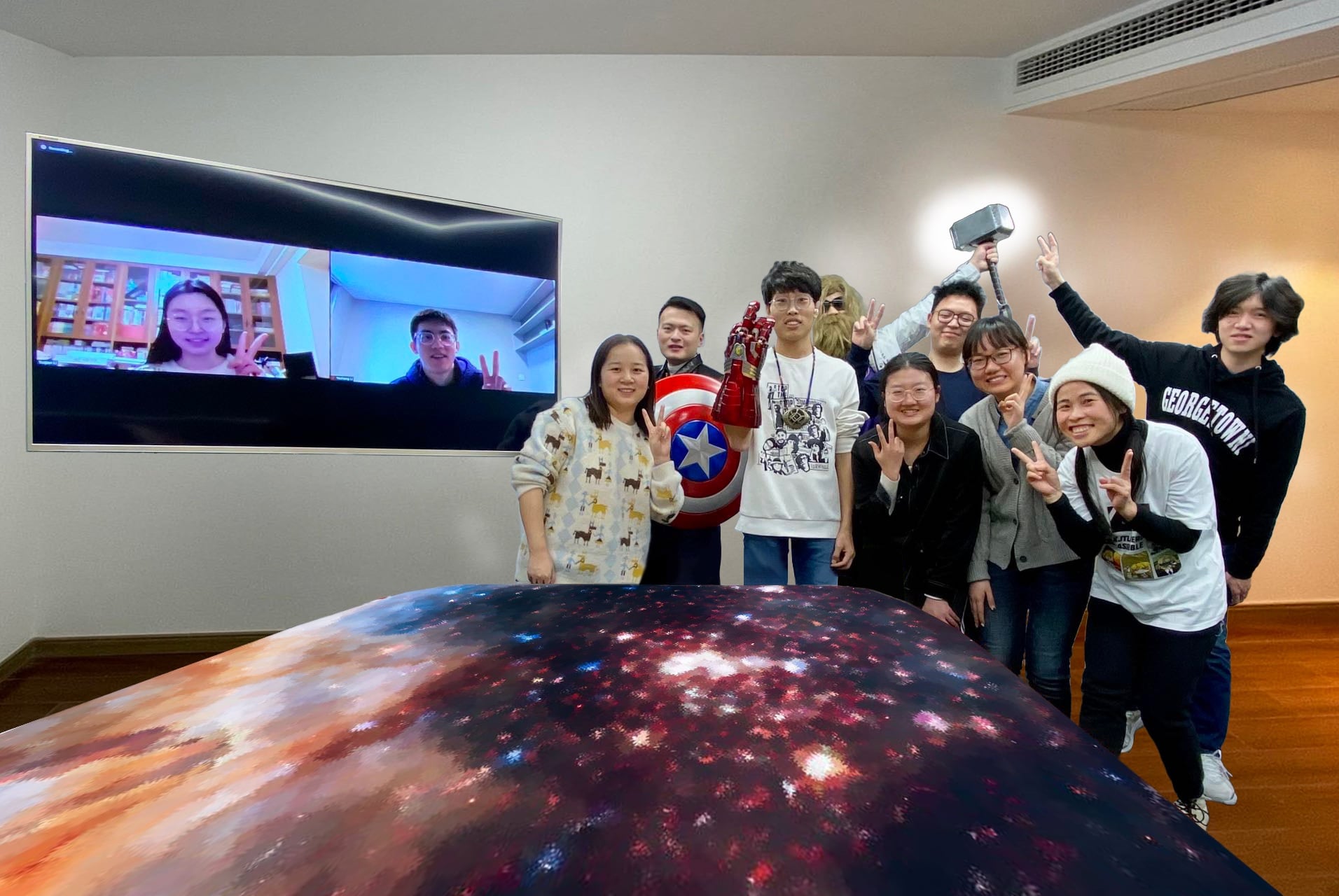 New skills and insights
When students start in the programme, Dr Pang first boosts their physics and programming understanding. They need this knowledge to perform tasks like statistical analysis of large astronomy datasets and using machine learning algorithms to investigate star clusters' properties.
Zeqiu Yu, a Year Four student in Applied Mathematics BSc, says the programme increased his Python programming abilities and gave him insight into what he wants to do in the future.
"Thanks to the concentration on data visualisation, my skills in drawing graphs with Python have improved a lot," Yu says. "The programme also clarified my interest in studying data science in graduate school."
Dr Pang says she looks forward to working with more students in the programme: "I hope to lead more outstanding undergraduates with physical and mathematical backgrounds to participate in scientific research, learning and exploring with them and incorporating more innovative models into teaching."
By Luyao Wang
Edited by Luyun Shi and Tamara Kaup
Translated by Ziying Shi