According to Professor Youmin Xi, Executive President of Xi'an Jiaotong-Liverpool University, universities should redefine the meaning of quality education and identify new competencies.
"We have entered a special new era that has been disrupted by many new technologies, so a university needs to use disruptive innovation to operate its delivery of education."
Professor Xi gave his remarks recently during an online panel discussion at Times Higher Education's Liberal Arts Forum.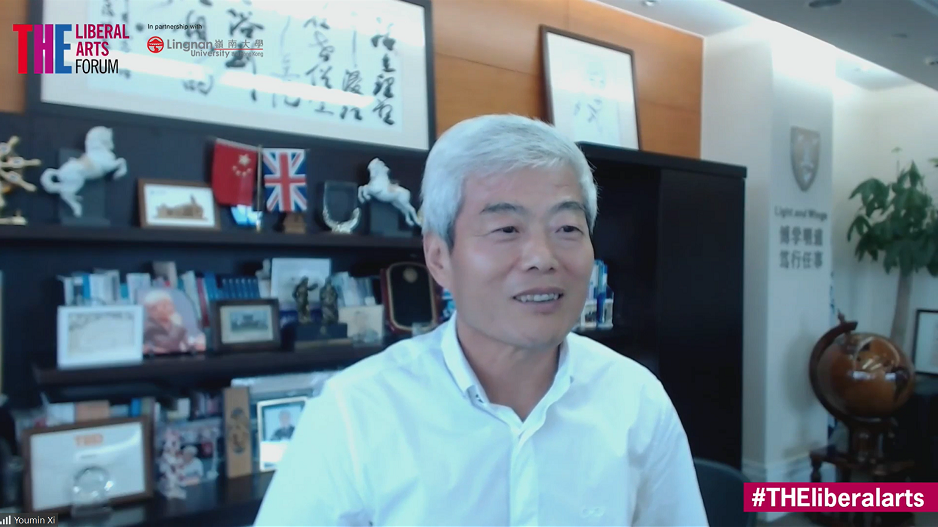 Transforming behaviours
He said that universities today must help students better understand the "new normal" of a world changed by technological innovations.
"Certainly, no one has a crystal ball to predict the future, but at least we can open a few windows to look at the future."
Professor Xi said that to prepare for this future, students need the 5C model competencies for quality global education that Beijing Normal University identified in 2015: cultural competence, critical thinking, creativity competence, communication skills and cooperation abilities.
However, he said, that is not enough. According to Professor Xi, critical 21st Century competencies must also include digital literacy skills, lifelong learning capacity, a sense of social responsibility, sustainability development capacity (insights and capability to help drive our world toward sustainable development), and a complexity mindset.
Professor Xi said that to ensure students can develop this foundation, universities should help students and educators transform their learning and teaching behaviour. For example, most students arrive at XJTLU accustomed to educators feeding them knowledge. XJTLU helps them build learning skills and new perspectives to prepare them for a world marked by globalisation and change:
"We have many practices to help students transform from kids to young adults, and then to global citizens; to help students transform from passive learners to active learners and then to research-led learning. We help them understand their interests, how to develop interest -driven learning and then to pay attention to their lifelong learning plan."
Universities also need to transform how their educators teach, Professor Xi said.
"Even though our staff are recruited globally, we still think most of our teachers need to be transformed for future quality education because most of them were trained in traditional education."
Creating online community
He said that universities today should create an online community and online educational atmosphere for students – not simply recreate onsite classes in a digital format.
This past semester, the pandemic outbreak in Shanghai resulted in XJTLU's physical campus being closed.
"Students living at home, studying from home this semester, were frustrated. So we transformed some of campus life to an online mode."
Professor Xi explained that XJTLU provided a variety of online activities and also combined online learning with onsite activities in students' local communities.
"This helped the students feel much better. We also helped them to use the uncertainty as leverage to improve their capabilities and their mindset."
Professor Xi noted that for the last 15 years, XJTLU has explored new forms of quality education through developing and testing different education models: Model 1.0 to change traditional education; Model 2.0, Syntegrative Education, to develop talent for the technology industries of the future; discussed and Model 3.0, to promote lifelong learning and interest-driven education.
At the forum, hosted by Lingnan University, higher education leaders and experts discussed the future of higher education in Asia.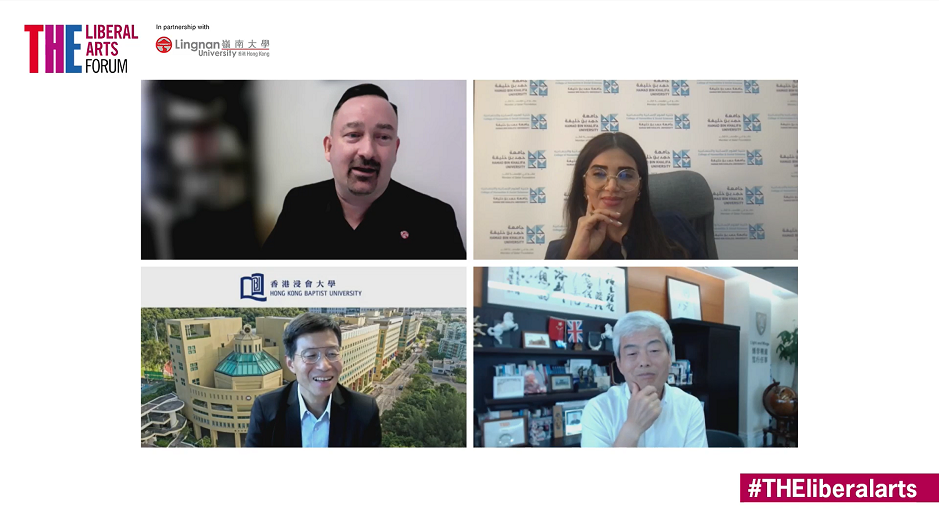 By Tamara Kaup
Edited by Patricia Pieterse