SOAR UP INTO THE SKY LIKE A DRAGON OR A PHOENIX
Welcome Letter from the Executive President
Dear students, colleagues, parents, alumni and friends:
First of all, a warm welcome and congratulations to the over 8,000 students from around the world who are joining XJTLU. You are about to embark on a magical journey of growth.
We are excited to share with you some recent developments and highlights that have taken place before this new school year, just in time to welcome your arrival.
First things first, the magnificent Taicang campus is officially open, with a coinciding hard launch of the XJTLU Entrepreneur College (Taicang). The College is situated on the new campus. It is remarkable for its technology, innovation, design and syntegration and is waiting for your exploration.
To promote personalised learning and teaching innovation and to upgrade our educational system, we have launched the Extended Study Scheme (ESS) initiative to implement a more flexible credit-based education.
XJTLU has also upgraded the Learning Mall by launching the Premium version, enabling you to explore an ecosystem of world-class educational resources while enjoying XJTLU's international academic offerings.
To help students understand the path to successful learning, growth and life, we have prepared the Three Gates of Enlightenment, Cultivation and Wisdom, through which you will reach the Hall of EEE (Eureka, Enlightenment and Ecstasy) and enjoy the happiness of achieving a state of deeper understanding.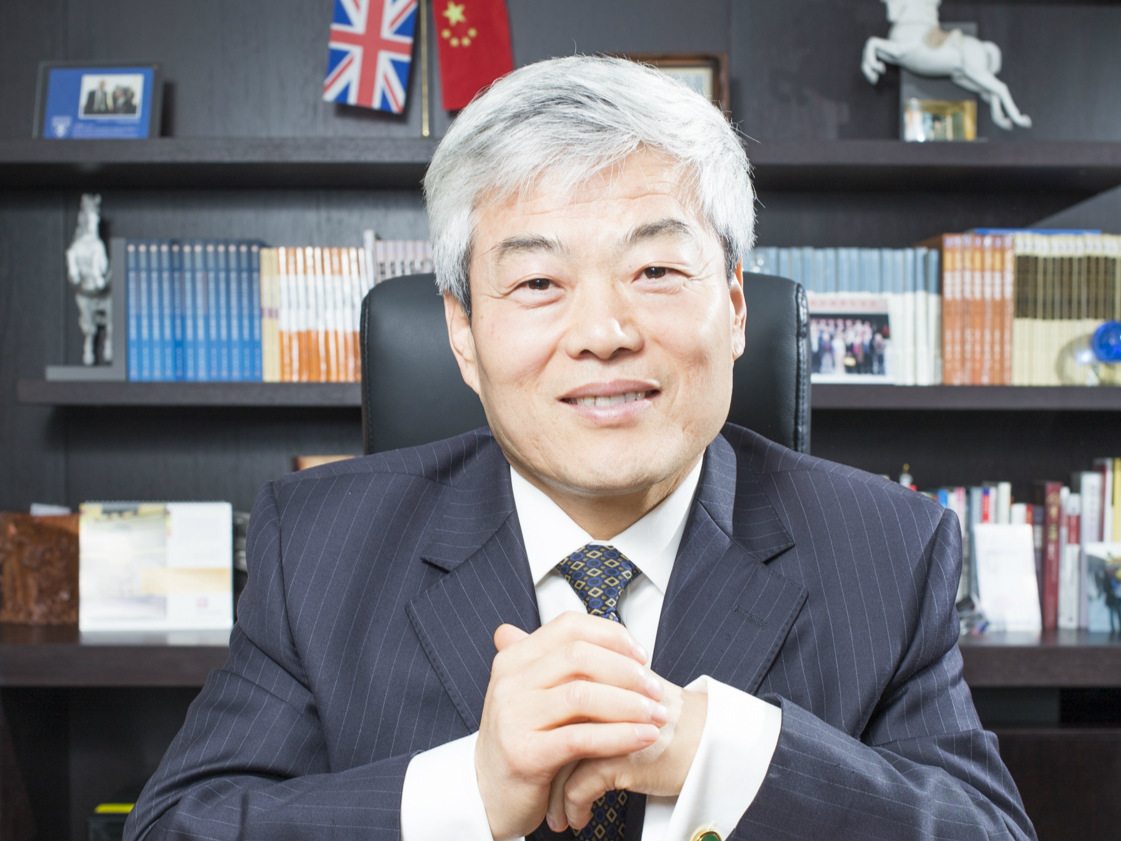 The time you spend at university is a critical period in your life, where you have the opportunity to envision your future, build dreams, strengthen your capabilities, and upgrade your mind. I believe, as you enter XJTLU, you have already arrived at some realisation that the world is complex and that there are responsibilities and missions you must shoulder.
It is also important to keep in mind that real learning doesn't stop in the classroom. It is a physical and mental journey that upgrades the mind. After a few days of campus experience, I believe you have already had a taste of the international learning and research atmosphere of XJTLU.
If you have been observant, you may have found that the Three Gates and the Hall of EEE represent what the University expects for your growth: The Gate of Enlightenment stimulates thinking and encourages enlightenment; the Gate of Cultivation trains and harmonises the body and perspective; and the Gate of Wisdom embodies the first two steps and with the support of a HeXie Mindset1 turns achievements into insights that open up one's mind2.
The Gate of Enlightenment is a replica of the gatehouse at the site of the Second Congress of the Communist Party of China. The four Chinese characters on the lintel (腾蛟起凤, or tengjiaoqifeng) translate to "flying dragons and dancing phoenixes". These represent not only the expectations of parents for their children but also the expectation of society and the University for XJTLU students to soar as high as their wings will carry them.
At XJTLU, we integrate global resources, Eastern and Western wisdom, advanced technologies, and modern concepts. As a trailblazer and innovator, XJTLU focuses on offering students an education that is development-oriented, interest-driven and learning-centred in our bid to help you set the course straight for a bright future.
Now it's your job to think about how to leverage the platform and resources of the University to evolve into a more mature, independent, and prepared individual as you navigate a world that will become increasingly complex and turbulent; how to plan and design your own life and capture opportunities as they emerge, and how to keep the world and society in mind as you walk into a more exciting future.
Many people regard universities merely as a business that offers academic degrees, and the purpose of being at university as exactly that – to get a degree. In my opinion, learning is a lifelong endeavour, and a degree is simply a by-product of that journey, a milestone in the journey of learning, growing and developing.
Start a journey of curiosity. In this era where information is abundant, learning is no longer simply about acquiring knowledge but has evolved into answering questions, exploring the unknown, and satisfying curiosity.
XJTLU advocates a research-led education, which aims to stimulate curiosity, guide you in your search for information, integrate knowledge and solve problems while enhancing your capabilities in communication, cooperation, expression, and innovation in the process.
The University also advocates interest-driven learning to help you pursue your life's purpose, understand yourselves, and focus on your interests through self-study, classroom interactions, teamwork, research experiments, and various innovations and practices.
XJTLU believes in fostering lifelong personalised learning to help you think about your life plans and make breakthroughs in various fields to realise value and gain more room for your development via continuous accumulation of knowledge, in an age when knowledge is updated at an ever-accelerating rate.
Appreciate the joy of overcoming challenges. Leo Tolstoy once said: "Grow spiritually and help others to do so. It is the meaning of life." However, spiritual sublimation requires tempering and experience – not just passively meeting challenges but consciously overcoming or even creating challenges.
XJTLU always treats students as young adults. It's time to step out of your comfort zone, get out from under the wings of your parents, and take the initiative to face challenges. Each of our students is advised to make use of the University's support system, for example, the support network consisting of academic advisors, development advisors, external mentors, buddy programmes, and many other platforms, such as our one-stop student service centre, student counselling centre, and career development office to help you obtain mental maturity and an independent mindset.
In addition, pursuing your studies, getting along well with roommates and classmates, joining clubs, volunteering, participating in competitions, engaging in scientific research, doing internships, and pursuing interests or ideals are activities and adventures that you can explore and enjoy while in college.
Pursue the things you feel passionate about to the fullest. Whether it's the joy of success, the frustration of failure, or confusion, every experience is a life lesson that helps you transform and evolve. These are all experiences worth having.
Facing an age with increasing uncertainty, ambiguity, complexity, changeability and scarcity of resources and capabilities (UACCS)3 in the future, I hope that you will gradually cultivate your own HeXie Management4 capability.
First of all, have a clear understanding of your life and career position (vision and mission). The core objectives should then be set and key tasks identified for each individual stage (HeXie Theme). Through dual rationality, one pays attention to the design and implementation of the scientific systems such as processes and tools (Xie Principle) while using emotions and creativity to create a humanistic environment (He Principle).
Finally, one needs to optimise and evolve dynamically based on the HeXie Theme at each stage of life (HeXie Coupling). By doing so, your life will evolve in a healthy way and continuously upgrade, and you will have a happy life and a successful career.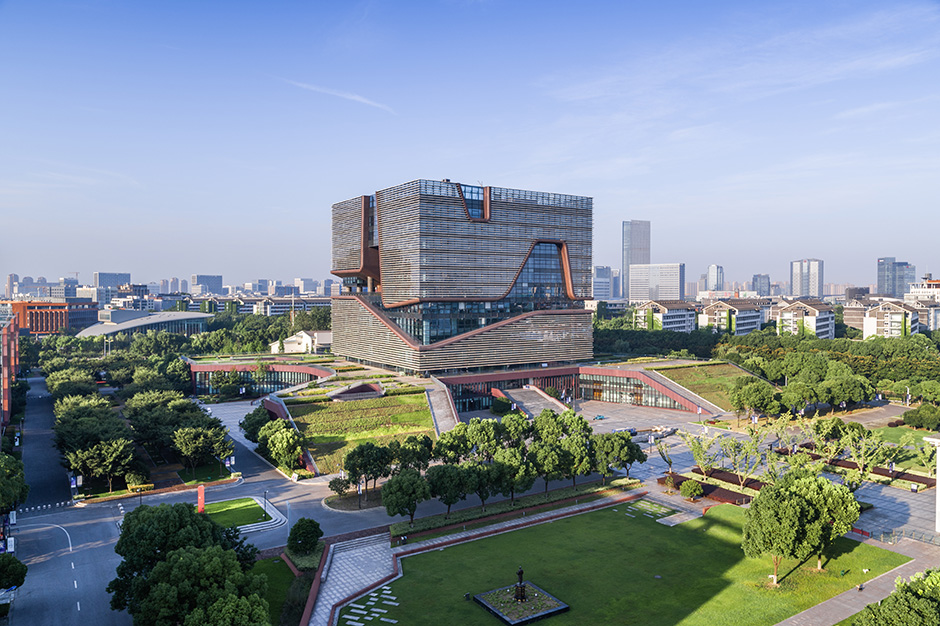 Shape your character. Only by having a noble and honest character, establishing forward-looking values and cultivating your mind with courtesy and righteousness will you be able to learn effectively and attract more like-minded partners to develop an exciting career and life together.
Learn and grow to live a meaningful life, as living a meaningful life starts with learning and growth. So start now because the tower of your life is built upon years of effort.
Dear Year One students, upon joining XJTLU, you must, first of all, learn to be independent as soon as possible, take on your responsibilities, be self-aware, learn about the world around you, set a course for the future, nurture your dreams, and get yourself ready so you can pursue these dreams.
XJTLU has created a five-star education model to help you grow in an all-rounded way, in an international learning environment, with a comprehensive support network to help you become confident, independent, active, responsible, and sincere and forge the ability to compete on the international stage.
Secondly, academic staff and students from nearly 100 countries will provide you with a fully immersive academic experience, a truly international environment in which you may exchange thoughts, engage in discussions and form partnerships. XJTLU advocates diversity, regularity, freedom, innovation and trust (DrFit, our cultural values), and I hope that in a multicultural environment, you may gain a better understanding of yourselves, take an objective view of the challenges ahead, respect differences that exist among people, build strong characters, and enrich your lives with all of these experiences.
On the basis of continuous exploration and practice, XJTLU has created its own Hexie Education Model5. The model advocates individualised, interest-driven lifelong learning, and in addition to the formal learning system led by educators, it supports students' self-directed learning and creates an educational ecology with Learning Mall as a platform.
It also helps students realise a successful life journey of learning and growth through a five-level learning process (inheritance learning, reflective cognition, exploratory integration, interest-driven accumulation, and mindset upgraded progress).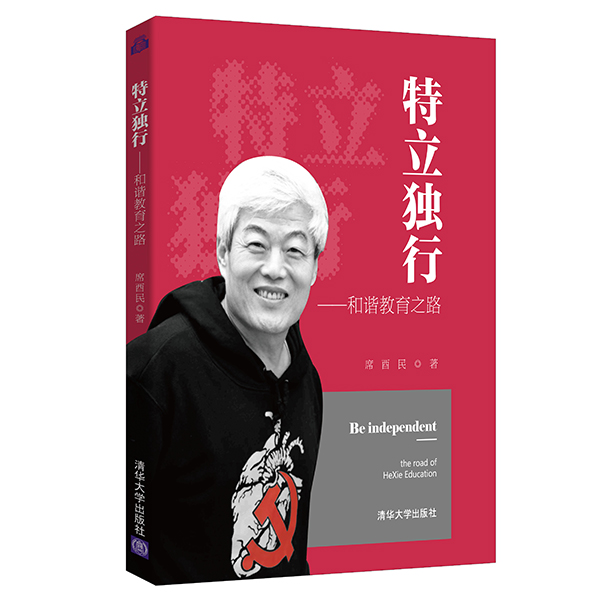 Dear students, your energy and passion vividly remind me of my days as a college student.
Back in 1977, when the doors to Chinese universities were reopened, I held on to the opportunity of a lifetime as I went from being an agricultural worker to a college student.
How lucky I was. Why didn't I give up my pursuit of a college education in such a harsh and seemingly hopeless situation? Because I had a strong desire for academic success and a sincere, confident and flexible personality. When studying for my master's degree, I chose system engineering (management) as my programme, a fairly new field at that time, because I had high expectations for life with the courage to take on challenges.
That choice brought me to the forefront of China's vigorous reform and opening-up, and I participated in the decision-making of some major projects, such as the Three Gorges Dam Project, which attracted worldwide attention. My doctoral thesis was a disruption in the academic field, where I proposed the HeXie theory, and I became the first person to be awarded a PhD in management engineering on the Chinese mainland. It was in university that I completed the key circle of my life: "learning, growing, and developing"6.
The resources and technologies you have at your command now are far superior to those of my time, and you do not have to experience the limitations brought about by the lack of resources and knowledge. However, in the face of a turbulent and complex world and an unpredictable future, the challenges of the new era may be even more severe. But I believe that having conviction, fortitude and faith will enable you to shape your character and overcome these challenges, building the foundation for your future.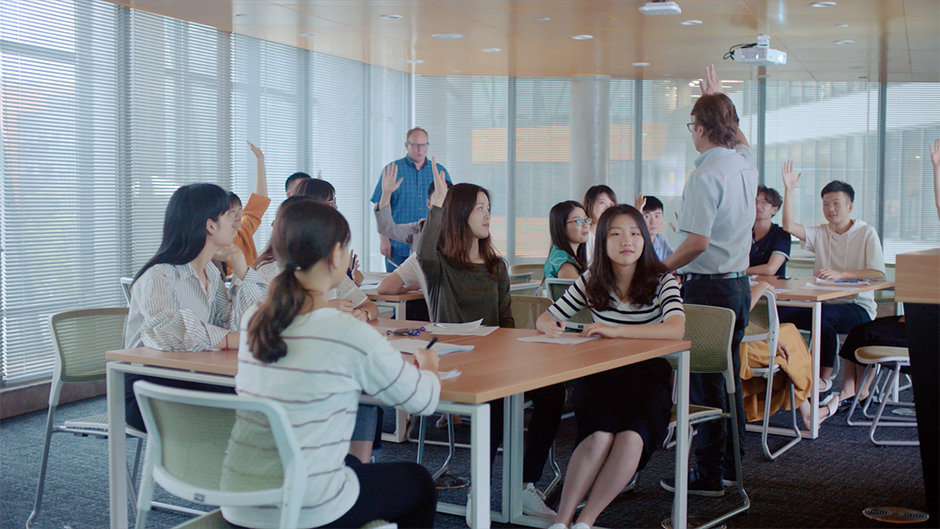 "Pursuing study, learning to study and mastering how to learn so as to gain enlightenment, gaining knowledge, insights, and wisdom so as to attain perfection." This is what I wrote for the Hall of EEE and also a message to each of you. I hope you, as XJTLU students, will gain a deep understanding of the Chinese culture, be immersed in an international environment, and acquire cross-cultural wisdom, as one day you will soar into the sky like a dragon or a phoenix.
Time is always moving forward, leading to life's different paths. I believe you will cherish your precious time at XJTLU, study diligently while playing hard, and go on to become global citizens of the future.
I wish you all a prosperous time at XJTLU.
Professor Youmin Xi
Executive President of Xi'an Jiaotong-Liverpool University
Pro-Vice-Chancellor of the University of Liverpool
1 Xi, Youmin. The Rarely Known Stories of Management of XJTLU, Tsinghua University Press, 2021.05, PP.174-177
2 Xi, Youmin. The Notes of the Hall of EEE, Summer 2022, Screen displayed in the Hall of EEE
3 Xi, Youmin. What Management Could Be and Do—The Life Story of the Practitioner of Idealism, Peking University Press, 2022.08, PP.328-330
4 Xi, Youmin. The HeXie Management Theory, Xi'an Jiaotong University Press, 2006.06
5 Xi, Youmin. Be Independent–The Road of HeXie Education, Tsinghua University Press, 2021.02. PP. 88-101
6 Xi, Youmin. What Management Could Be and Do—The Life Story of the Practitioner of Idealism, Peking University Press, 2022.08, PP.53-57