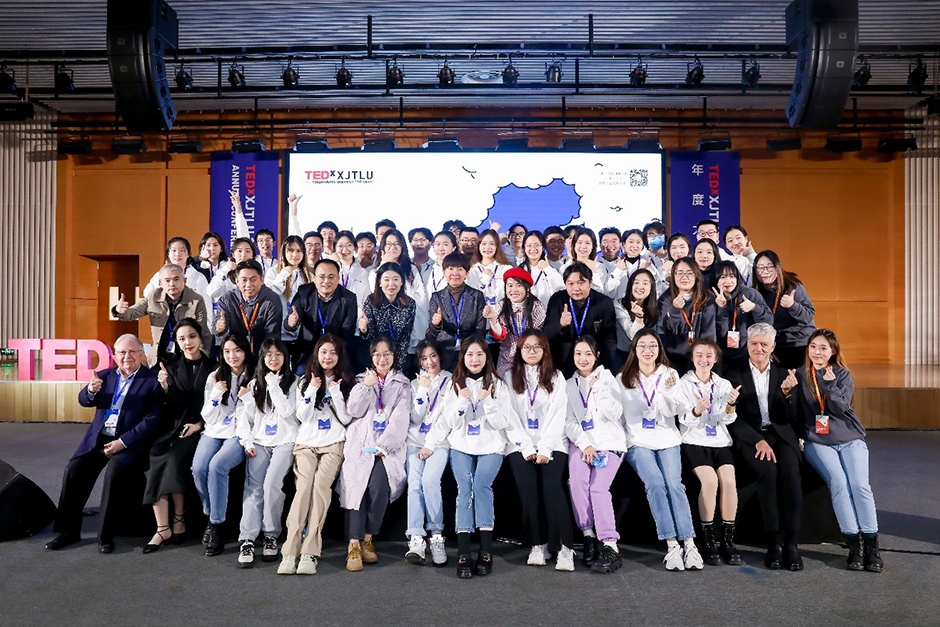 Xi'an Jiaotong-Liverpool University recently held its fourth annual TEDxXJTLU conference in its Central Building. The event, organised by the XJTLU Museum, featured 10 speakers giving presentations connected to the theme of "ding".
The term is derived from a philosophical theory by Hao Cheng, an 11th-century Chinese philosopher. Cheng said: "Ding describes a state that is both static and dynamic, both internal and external." It can be translated as calmness, certainty, decisiveness, or determination.
"Ding is focusing our attention and conversations on what is certain in uncertain times," says Dr Xin Bi, Licensee and Curator of TEDxXJTLU.
Presentations covered a variety of topics, including the impacts of renewable energy on biodiversity, the differences between emotional and functional design, experiences from a children's ICU, the behind-the-scenes stories of a documentary, finding happiness and purpose in life, maintaining balance when life is out of balance, comedy's role in today's world, and more.
The event highlighted ideas related to overcoming fears and navigating uncertainty.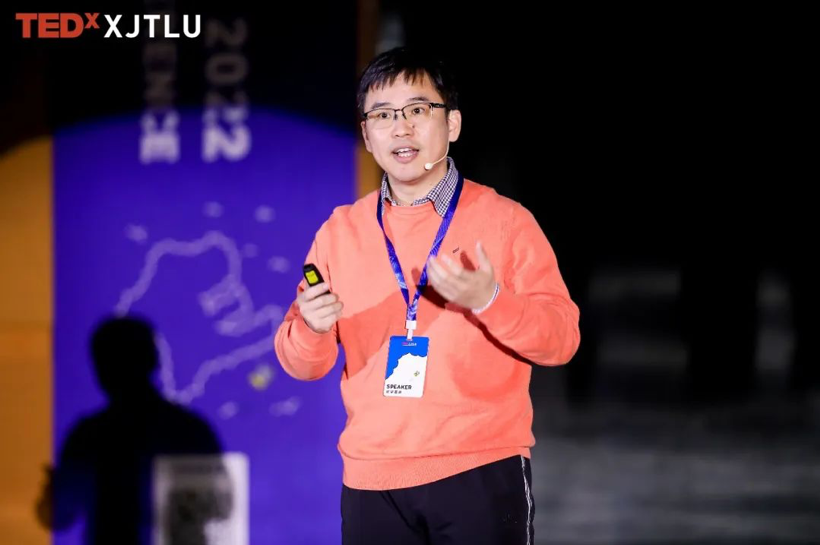 Professor Zhenjiang Bai speaking on emergencies in the children's ICU
In his talk, Professor Zhenjiang Bai, an intensive care physician, or intensivist, who works in children's ICUs, shared some of his experiences. "ICU means intensive care unit. As intensivists, we need to make decisions quickly under extreme pressure. ICU also means 'I see you'. As intensivists, we see the patients' every heartbeat, every breath, and every symptom.
"We weren't born with strong hearts. Our courage comes from responsibility – to save lives, and to increase the quality of life," he said.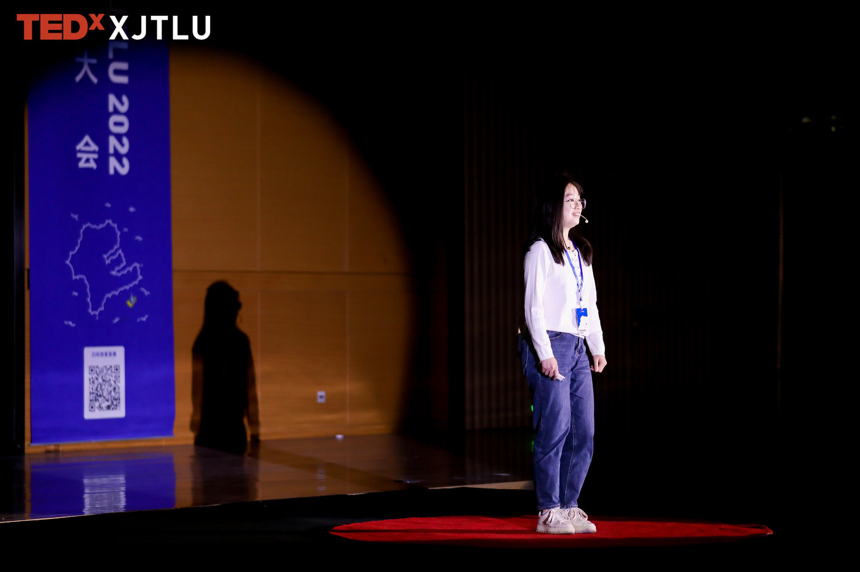 Yuqing Liu shares her experience as a figure skater
Yuqing Liu, a student in MA Global Education at XJTLU, spoke about her time as a National Technical Official at the Beijing 2022 Winter Olympics.
"The best figure skating is ideal, perfect, and well-balanced. Seeking perfection keeps me motivated and improves my self-discipline. The moments when life is not well-balanced help build my character," she says.
"If you keep growing and exploring life, you will be able to find balance in a time of uncertainty."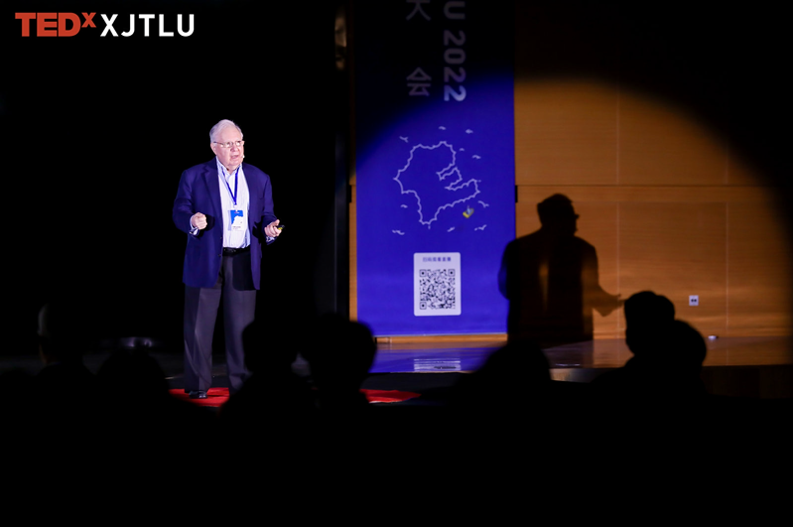 Dr Brian Schwartz sharing advice on finding happiness in life
Another speaker, Dr Brian Schwartz, founder of career counselling and coaching company Suzhou Success Partners, reflected on what ding means to him.
In his talk, Dr Schwartz said: "My understanding of ding is to take action in the face of uncertainty. We need to work to know ourselves to gain inner peace and merge that with knowing the system we live in," he says. "We can't imagine a world not yet created, but we have to work towards it as best we can."
The other speakers at this year's TEDxXJTLU were:
• Da Bu, curator at Suzhou Hanshan Art Museum, who spoke on the exhibition and educational communication of art museums;
• Youchao Xu, principal of Suzhou New Education School, who shared her educational practices;
• Dr Xiaoying Pang, Associate Professor at XJTLU's Department of Physics, who shared thoughts on galaxy and astronomy;
• Bo Hai, founder of Holy High Comedy, a stand-up comedy club in Suzhou, who spoke on the roles of humour in society;
• Dr Huiqing Wen, Executive Dean at XJTLU-JITRI Academy of Industrial Technology, who spoke on renewable energy;
• Massimo Imparato, Senior Associate Professor of Practice at XJTLU's Design School, who spoke on emotional and functional desgin; and
• Dr Yayu Liu, director of the documentary Looking for the National No.1 Middle School in 1938, who spoke on her family history and behind-the-scenes stories.
By Xinmin Han
Edited by Patricia Pieterse
Photos by XJTLU Museum