Recently, Xi'an Jiaotong-Liverpool University's Platform for Suzhou Municipal Key Lab of Intelligent Virtual Engineering was successfully approved as a Suzhou Key Lab.
The lab, led by Professor Yong Yue and his team from the School of Advanced Technology, was on the Suzhou Science and Technology Bureau's project list of 2022 Suzhou Science and Technology Innovation Carrier Programs.
Suzhou Municipal Key Laboratory for Intelligent Virtual Engineering consists of experts from both XJTLU and the University of Liverpool, from various disciplinary fields.
The lab focuses on the fusion of artificial intelligence and virtual reality, intelligent virtual interaction, multimodal information perception and decision-making, and engineering applications of new technologies.
While conducting high-level basic research, the laboratory also emphasises the engineering applications of related technologies in robotic intelligent systems and other fields.
According to Professor Yue: "The vigorous development of technologies like artificial intelligence, virtual reality, big data, and the internet of things in recent years has brought new opportunities for research and practice."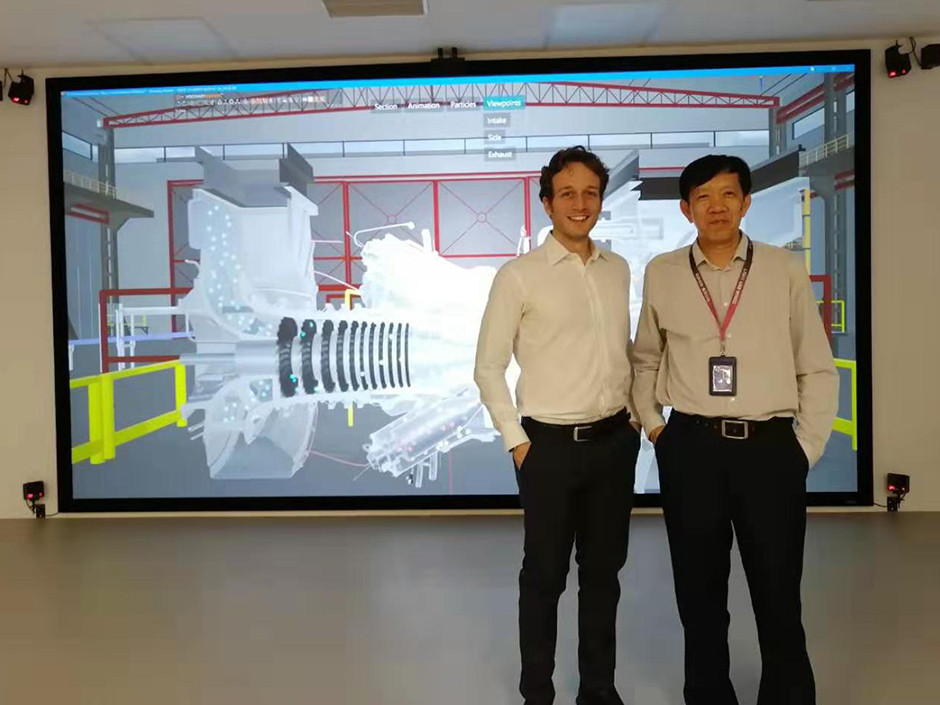 Professor Yong Yue (right) next to Dr Maurizio Caon of the University of Applied Sciences and Arts of Western Switzerland (left)
Professor Yue explains: "The lab takes establishing a high-level scientific R&D centre as its goal, and is actively exploring new technologies and methods, aiming to make more contributions to local social and economic development."
Professor Fei Ma, the Associate Vice President of Research and Impact, says: "XJTLU is devoted to continuously improving the university's scientific research level and scientific innovation capability.
"The approval of the construction of this Suzhou Key Lab further improves the structure system of XJTLU's research platform and provides strong support for the construction of disciplines as well as the attraction and training of high-level innovative talents. In addition, the successful approval of the key lab will further promote the level of scientific and technological innovation in our university, and will effectively enhance the social service capacity of our scientific research."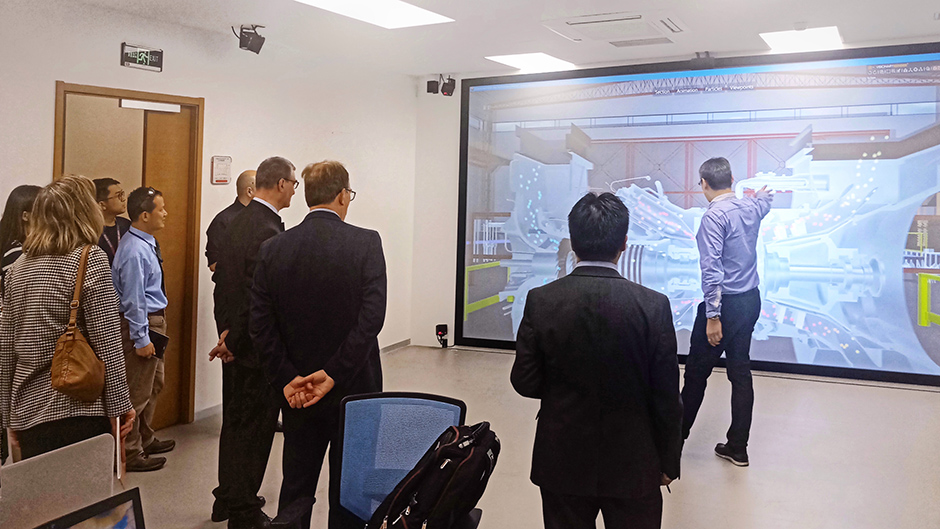 Professor Yue says: "Using on technology such as artificial intelligence, virtual reality, and big data, the lab has achieved certain application results in various fields including environmental monitoring, intelligent building environment, digital campus, medical health, education and training."
The lab is currently engaged in a variety of projects with partners, explains Professor Yue. "The lab has cooperations with the government and enterprises including Huawei. We use multifunctional unmanned boats to collect data on water quality and general configuration of water environment in an all-round way. Then, we deeply analyse and fuse various types of data, establish a three-dimensional water environment model, conduct cyanobacteria early warning and detection in Suzhou Jinji Lake and Dushu Lake, and provide technical support for integrated water environment management."
He says: "We expect the lab to not only cultivate professional talents in the future, but also deepen its cooperation with local government and enterprises, promote the application of various research results, and further serve society."
Images and text courtesy of XJTLU Research Management Office
Edited by Luyun Shi and Patricia Pieterse
Translated by Yuting Xiao