Graduation is not just a time for students to mark their achievements - for the more than 2,000 students who graduated from Xi'an Jiaotong-Liverpool University this week, it was a chance to celebrate with their parents and supporters.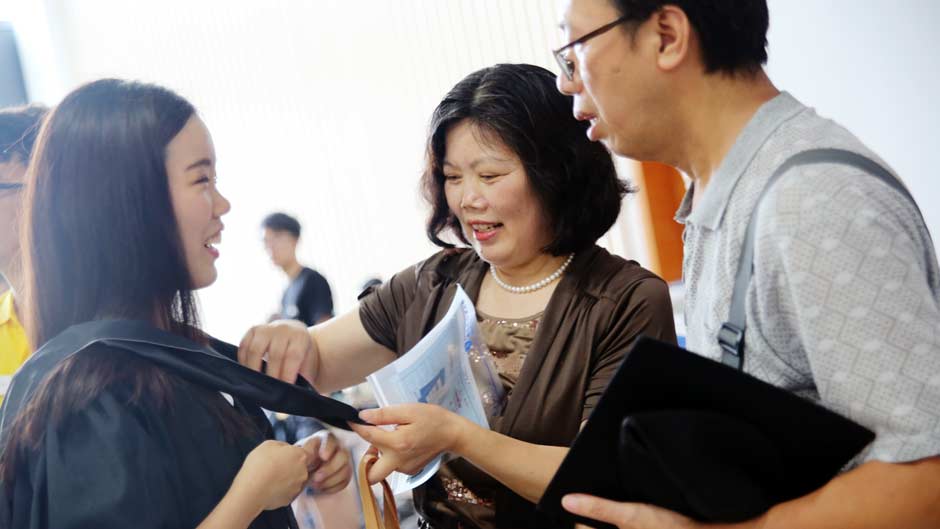 Peiyi Wang (pictured below), who graduated from BEng Electrical Engineering, was among them. She said that studying at XJTLU had changed her from a 'muddled' middle school student to a global citizen, equipped with international perspectives and independent thinking.
"XJTLU has a very open campus and learning environment. All the courses are in English and my English ability has improved a lot. I hope to meet more friends in the future and that XJTLU will become better and better," she said.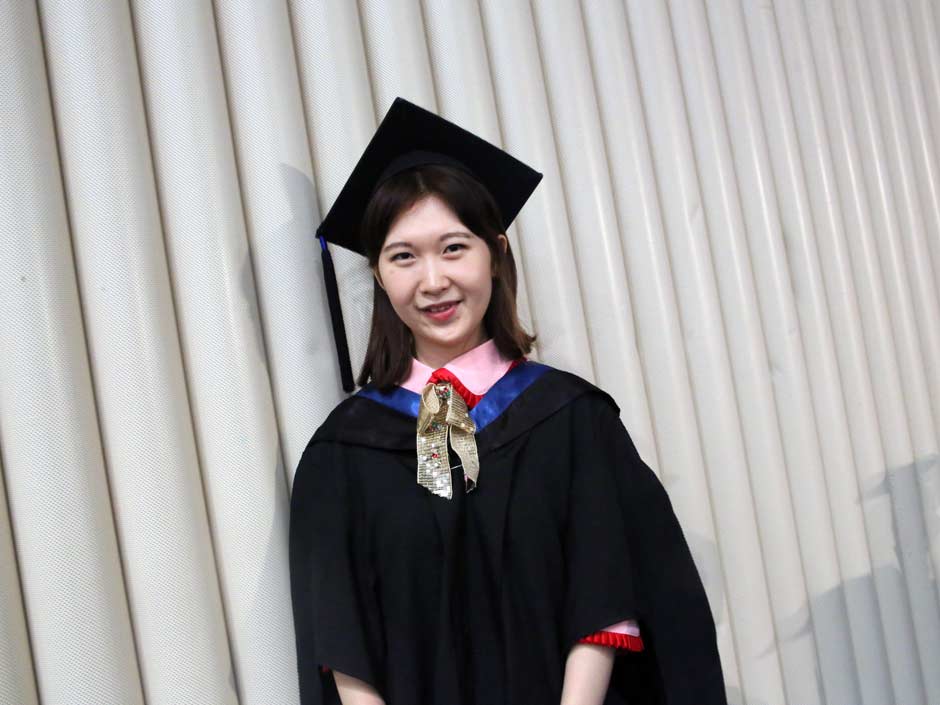 Peiyi will study a masters in future power networks at Imperial Colleague London now that she has completed her studies at XJTLU.
Maria Christoforidou (pictured below), from Greece, studied marketing at XJTLU. She was accompanied to her graduation ceremony by her husband, sister, brother-in-law and friend.
She said: "Four years study went very quickly and it was the best time of my life. I learned a lot and I met a lot of new friends. It offered me an opportunity to study in China and find a good job afterwards."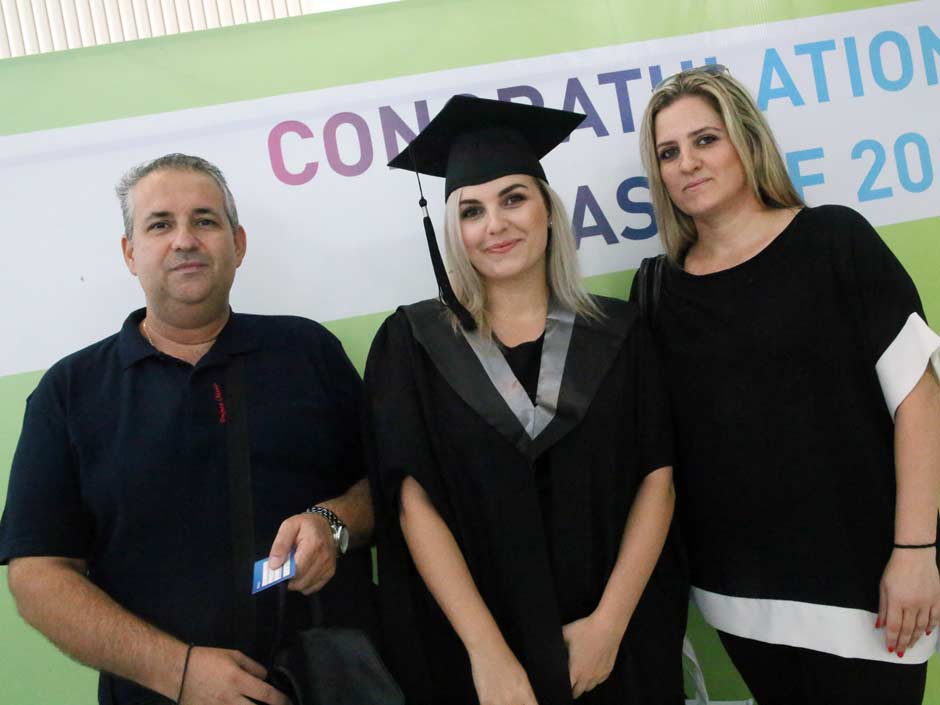 She said her most memorable moments while studying at XJTLU were when she first got a scholarship and when she found out she had got a first-class degree, the highest possible classification for a degree programme at XJTLU.
Maria chose to study at XJTLU four years ago because China is one of the world's most developed countries, with many job opportunities. She said studying here also gave her the opportunity to learn Chinese.
Electrical and electronic engineering PhD student Zhi Jin (pictured below) completed her undergraduate, masters and PhD studies at XJTLU, studying here for nine years in total: "When I first entered XJTLU in 2007 I was impressed by the staff and students' warmth and my few worries were eliminated immediately," she said.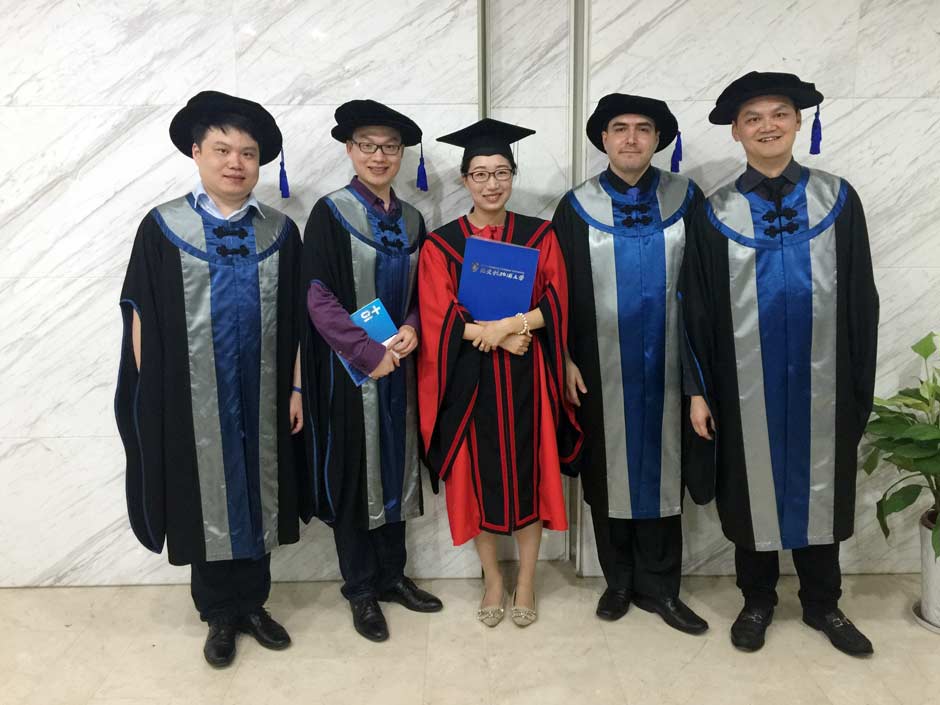 What impressed her most about XJTLU was its learning environment and educational model, which has combined the best practice of east and west. She added that XJTLU students have freedom and the right to express themselves.
"Studying at XJTLU has trained my independent thinking abilities and dared me to face challenges and new things," she said.
Zhi said that the last 10 years had been important in XJTLU laying a solid foundation for its future development: "XJTLU has developed very fast and smoothly during the past 10 years and I hope to contribute to XJTLU in future decades," she said.
Qiuping Wu (pictured below, left) travelled from Chongqing to attend his son's graduation ceremony. He felt excited about attending: "I came to the opening ceremony four years before and the Central Building was still under construction. I am impressed by the fast changes on campus within four years," he said.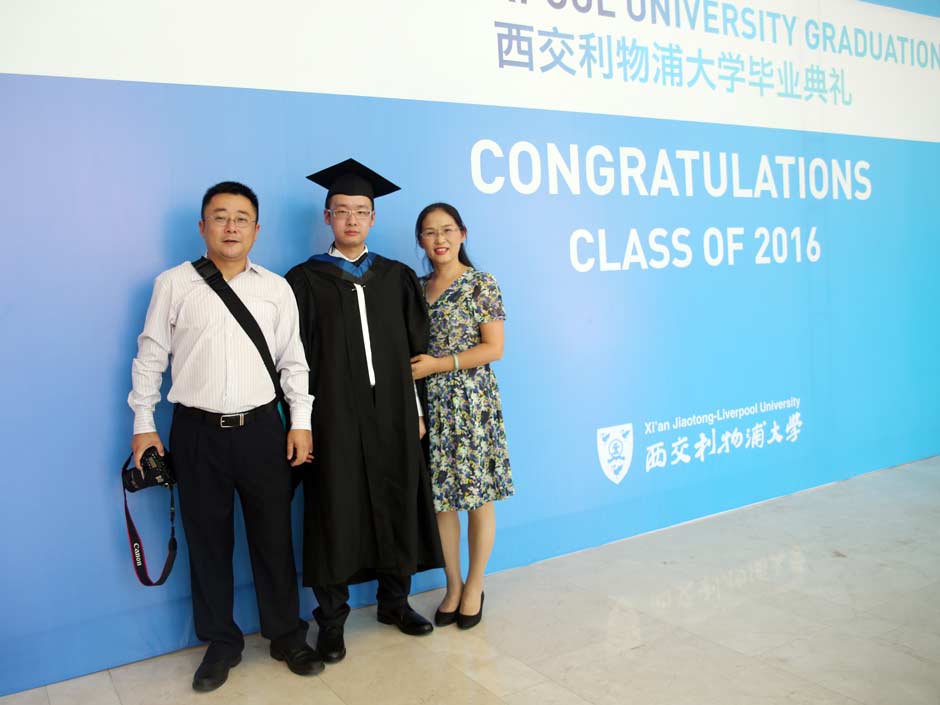 Talking about the family's decision to choose XJTLU for their son, he said: "XJTLU is a Sino-foreign cooperative university and its educational philosophy is different from lots of traditional Chinese universities. Its integrated educational model is very helpful for cultivating students' international perspectives."
University teacher Yaqin Min (pictured below, right) attended her daughter's graduation ceremony from Xuzhou, Jiangsu Province. She said she had her own expectations of what university education should consist of and that she was persuaded to send her daughter to XJTLU because of its good reputation among previous students' parents.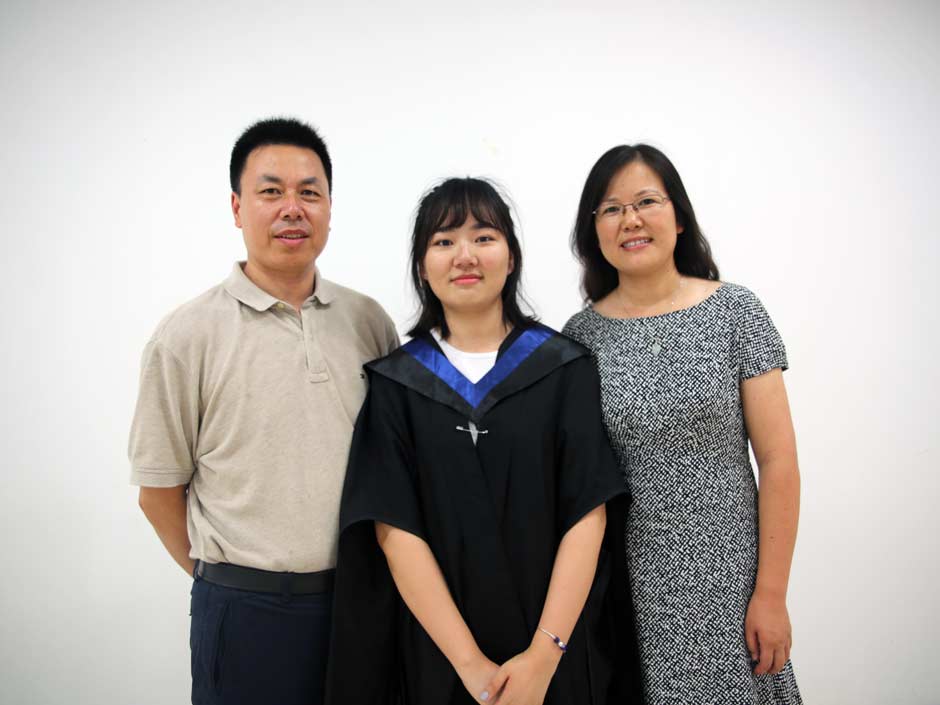 "I am so glad to see my daughter has received a very good university education at XJTLU. I hope she has a bright future and that XJTLU can produce more talented graduates for China and the world," she said.
Aihong Luo (pictured below, left), from Yanji, Jilin Province, said that choosing XJTLU had been the right decision for her daughter and that she had seen her change from a child to a mature young adult during her time at university.
"Although XJTLU is a young university, it already has good reputation and its educational philosophy and model, as well as the talent is produces, have been recognised by parents. I believe XJTLU will have a glorious future," she said.