Yijin Guo, a Year Two student studying BSc Environmental Science at Xi'an Jiaotong-Liverpool University, has taken part in the Study of the US Institutes (SUSIs) for Student Leaders programme where he discussed global environmental issues with students from other international universities.
SUSIs for Student Leaders, organised by the United States Department of State, are a five-to-six-week academic programmes designed for foreign undergraduate students between the ages of 18 and 25, to improve their understanding of the US and to develop their leadership skills.
Yijin was one of only four Chinese students, who came from Tsinghua, Renmin and Nanjing Universities, to be selected for the programme focused on global environmental issues. He travelled to the University of Montana with 16 other successful students from Brazil, India, Japan and Russia to take part.
Speaking of his time in the US, Yijin said he discovered that many of the issues affecting Brazil, Russia, India, China and Japan were also impacting Montana, and the programme focused on the group's shared environmental concerns, including food security, water resources, natural resource conservation, climate change and adaptation, reconciling economic and environmental sustainability through ecotourism as well as holistic perspectives of human health and ecological integrity.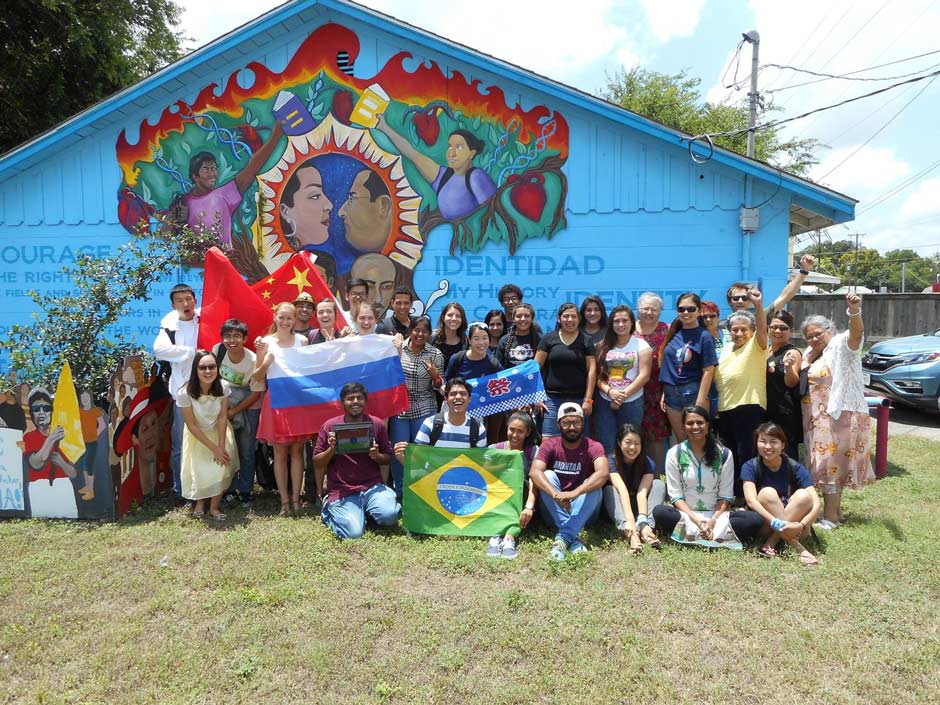 He said: "We studied environmental policy issues through lectures, workshops, group projects and fieldtrips to Glacier National Park and Yellowstone National Park among others, while putting forward new thoughts and solutions for those shared issues."
In addition, participants also studied environmental justice issues related to watershed management, climate change and immigration in San Antonio, Texas, and learnt about the formulation and enforcement of environmental legislation in Washington, DC.
Yijin said: "Participating in the programme helped me to better understand the past and present challenges of environmental policy in the US, helped the participants to assess the global implications of these challenges and improved my leadership in the aspects of action, collaboration, negotiation and communication.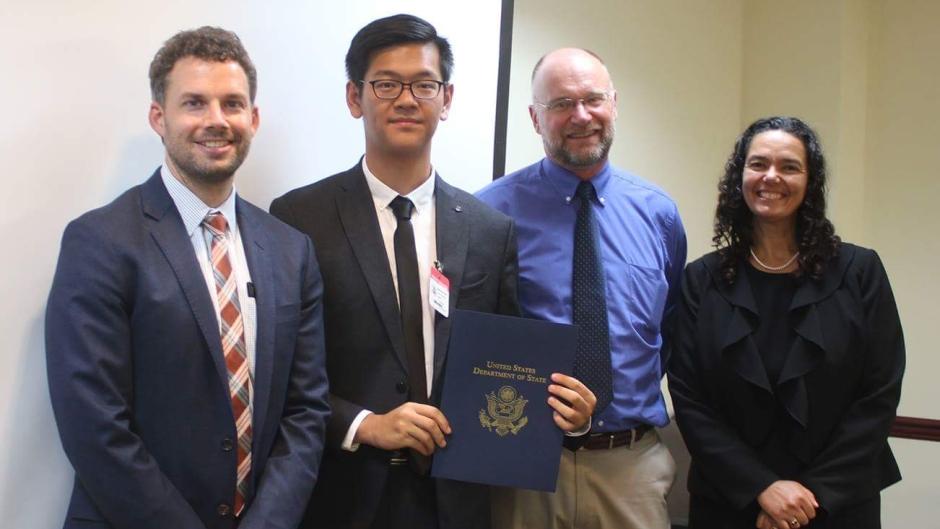 "I also realised that it's very important for each citizen to establish a sense of environmental protection and university students should take the opportunity to influence others in the community."
He said that his two years studying at XJTLU had improved his English skills and equipped him with the ability to search for information and think independently, which helped him to apply successfully for the exchange programme. He added that staff from the Department of Environmental Science and International Business School Suzhou at XJTLU had provided a lot of support during his study and application.