A successful entrepreneur in China shared his experience of entrepreneurship and innovation to students and staff at Xi'an Jiaotong-Liverpool University last week.
Guoqing Li, co-founder and CEO of Dangdang shared his own story of entrepreneurship and explained the business model of dangdang.com.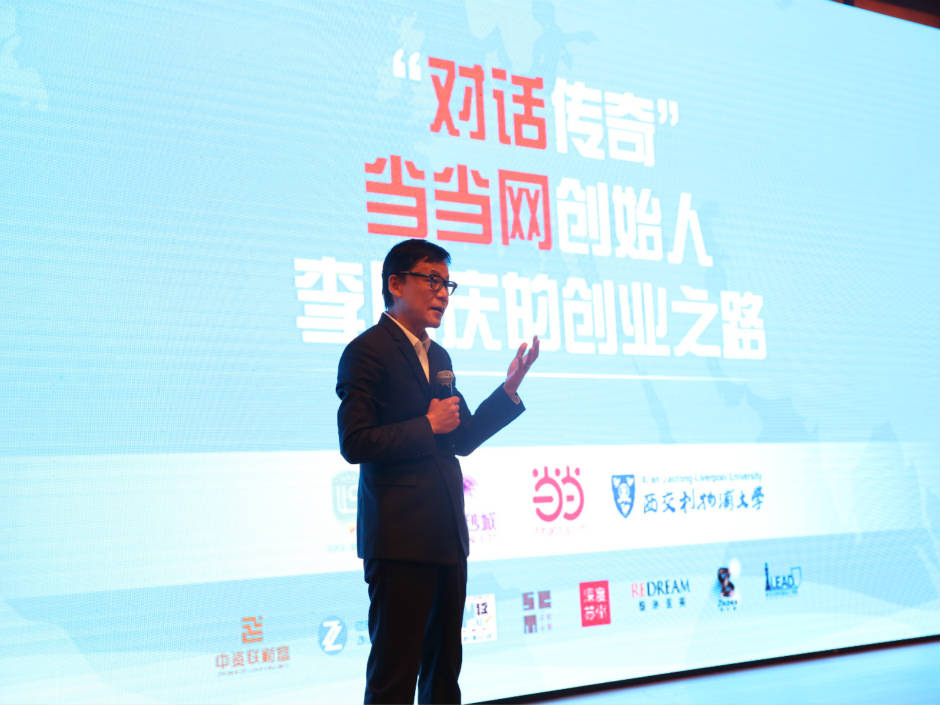 Dangdang.com is a comprehensive online shopping mall company in China and the products it sells includes: books, clothing and digital products. It was successfully listed on the New York Stock Exchange in December 2012 and it has sold over two billion books.
Professor Jean Chen, dean of International Business School Suzhou at XJTLU, said during her welcome speech that entrepreneurs have undertaken social responsibilities and integrating wisdom, courage, foresight, strategy and skill altogether.
"Many students simply regard going into or starting a business as a means of earning money. I hope you can learn the true meaning of entrepreneurship from today's speech," she added.
Dangdang will soon celebrate its 17th anniversary after having experience in book publishing, book distribution and online book retailing. Recalling the past years, Guoqing Li said: "I have had many opportunities to cash out, but the reason that I continue is that I want to make a change."
Amazon's valuation of dangdang was USD150 million in 2003 which was five years after it was founded. At the time, no other entity could compete with it in the Chinese online book sales market.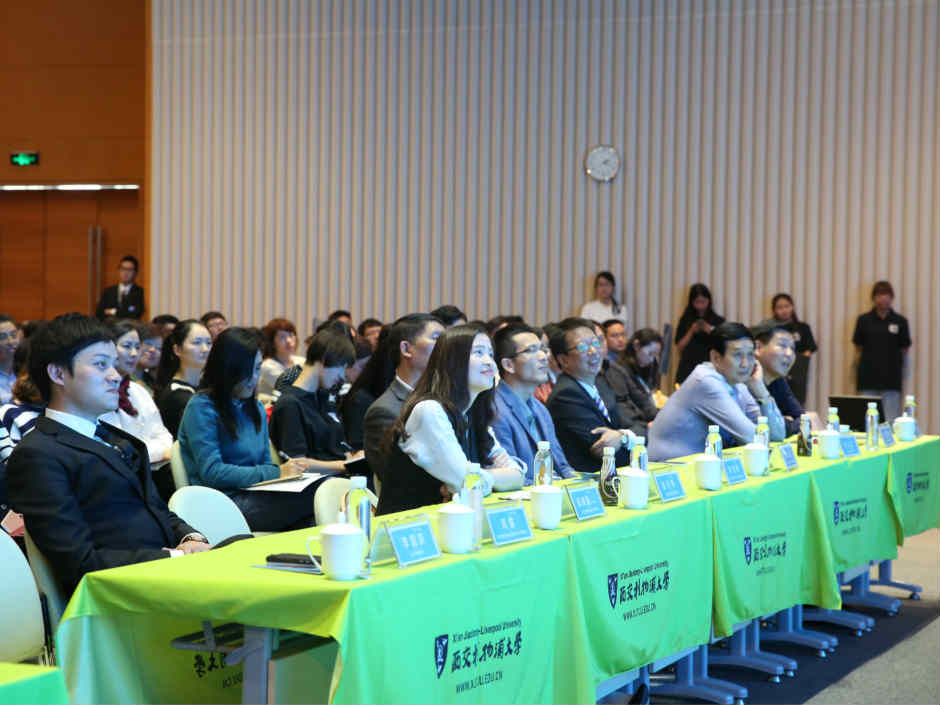 During the nine months of difficult negotiations about Amazon buying out dangdang, Guoqing Li made a decision at the last moment: "I decided not to sell dangdang. If I only want to make money, the price that Amazon offered was enough for me to have a wonderful life, however, I wanted to continue with my dream of transforming the Chinese publishing industry into a global publishing industry."
Dangdang's total book sales exceeded the amount of the largest independent bookstore in China during its second year of rejecting Amazon's buy out and it became the largest online bookstore in China with annual sales of more than RMB10 billion in 2008.
The business model of online bookstore has greatly changed the pattern of domestic traditional book retailing. According to the "2013-2017 book retail chain in China industry market prospect and strategic planning and investment analysis report", book sales of dangdang, JD.com and Amazon accounted for half of the domestic book sales in 2013 and they took up 95 percent of non-textbook sales in the same year.
Guoqing Li has his own plan for dangdang's future development and stated: "The new e-business pattern has much space to explore and improve, including a secondhand books online trading platform, instant printing technology, "o+o" model which means integrate online and offline sales together, and direct publishing. We will stick to our customer-centred philosophy, exploring this new e-business pattern and cover every segment of the publishing industry."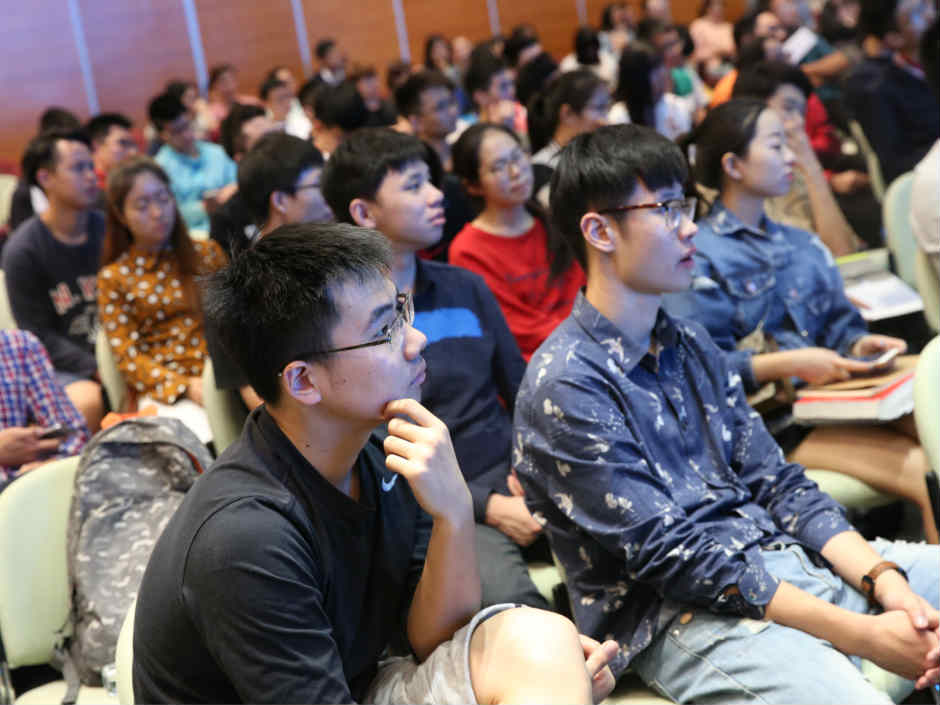 Zhihao Liu from Hong Kong and studying at the Department of China Studies was impressed by Guoqing Li's experience. Initially he had thought it was difficult for students who don't have social relationships to start a business, because he thought that resources, powers and opportunities were owned by a small number of people.
After the presentation, Guoqing Li's interpretation about relationship changed his opinion, "The business success of Dangdang is not because of relationship, but due to meeting customer demands. When developing new entities, it seems the focus on customers rather than establishing this kind of relationship is more important."
Ashley, an exchange student from the University of Liverpool, said that he learnt from Guoqing Li's speech and would like to participate in more activities like this.
"If you have a good idea and want to put it into practice, you should overcome all difficulties and try your best to persist with the idea. Even if you fail at the end, you can also learn lessons and get much experience from it," he said.
Guoqing Li graduated from the Department of Sociology at Peking University after which he worked at the former Rural Development Research Centre of the State Council and Rural Policy Research Office of Communist Party of China Central Committee.
He founded dangdang with his wife in 1999 and in 2011 he was elected to the top 10 outstanding entrepreneurs of internet listed companies in China.