The exploration of a new educational model and research-led teaching was shared by Professor Youmin Xi, executive president of Xi'an Jiaotong-Liverpool University, at International Business School Suzhou (IBSS)'s monthly gathering.
Professor Xi said that as the biggest and most influential department at XJTLU, for IBSS to have a regular monthly gathering is very good. "Good communication between the management team and academic staff, and cooperation, learning, and exchange between academic staff will open up new ideas and explore new directions for our management and teaching philosophy model," he said.
He pointed out: "XJTLU, as the first research-led Sino-foreign cooperative university, has explored new educational models in China since its founding 10 years ago. We are committed to developing students' cross-cultural leadership and innovative spirit so that they can succeed in a world full of opportunities and challenges.
"XJTLU has been adhering to the student-centred educational concept and system, which is very different from the traditional education model. The value of university education is to help students grow healthily through the process of constructing the breadth, depth, and height of students' knowledge. This requires us to explore new ideas about research-led teaching and make our unique education model even more extraordinary."
Professor Xi also mentioned the Industry and Enterprise Tailored Education (IETE) project which will start in June. He said: "IETE is the first pilot project of XJTLU Syntegrative Education (SE), and an exploration of the new education model that is Syntegrative Education."
Based on both general and professional education, this project strengthens cross-disciplinary industry and entrepreneurship education, and integrates general education, professional knowledge, business practice, industry knowledge acquisition, and entrepreneurship and management training, in order to increase modules, practical training, and research opportunities related to the employment needs of enterprises and industries.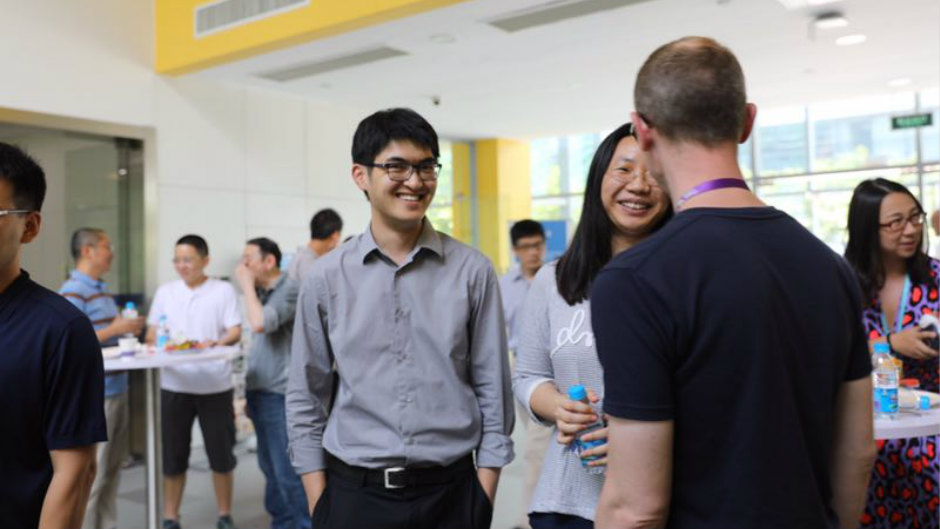 Professor Jean Chen, dean of IBSS, reported the School's main work and achievements in the academic year 2016-2017 from the aspects of management structure, teaching, research and school-enterprise cooperation.
"We have made a qualitative breakthrough in research," said Professor Chen, "Many staff members have published papers on business and management in top international journals, including younger staff members. We have completed several influential research projects and held several successful national and international conferences that have greatly enhanced IBSS' domestic and international influence."
"In the 2016-2017 academic year we established a unique school-enterprise cooperation system, and we have made a very successful start in student recruitment, student internships and employment, market and brand development, and alumni relations development."
With regards to teaching, IBSS launched the MSc International Financial Management programme to cater to market demand. IBSS masters students accounted for 59 percent of XJTLU's total masters students' number, and the total recruitment of undergraduate students accounted for 33 percent of the University's recruitment. "Students have enjoyed a great improvement in their learning experience," said Professor Chen.
Professor Chen is full of confidence about IBSS's future development. She said: "We were awarded AACSB (Association to Advance Collegiate Schools of Business) accreditation last year, and we are now also applying for EQUIS (European Quality Improvement System) accreditation. The application is proceeding in an orderly fashion and I'm very confident that IBSS will receive this accreditation.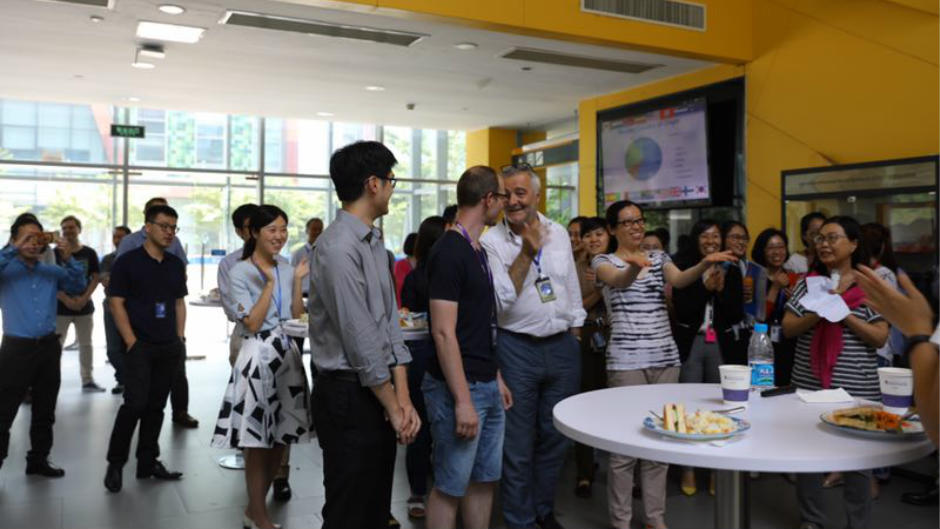 Dr So, who joined IBSS recently, said: "As a new member of IBSS I really appreciated this gathering. Not only was I able to meet new colleagues, I also learned about the latest developments and opportunities of our University and School. I am deeply honoured to join IBSS and I will try my best to contribute to the success of the School and University."
Professor Ewout van der Schaft, deputy dean of IBSS, said that although he has attended many previous gatherings, this one made him particularly excited. He said: "Professor Xi and Professor Chen showed to us the ambitious plans of our University and School, and I am delighted to be a small part of the project to make these plans come true. I feel full of energy and expectation for the future. "