The 2017 international symposium on the theme of 'Transport and Urban Transformation' was held at Xi'an Jiaotong-Liverpool University for the second consecutive year building on the 2016 transport-related international conference, 'New Approaches to Transport and Urban Sustainability in China'.
This year the symposium outcomes are part of a handbook project that will be published by internationally renowned publisher Edward Elgar Publishing (EEP), and will be a critical addition to its 'Handbooks of Research on Contemporary China' series. Over 80 delegates from across China including academics, practitioners and students participated in the intensive two-day symposium.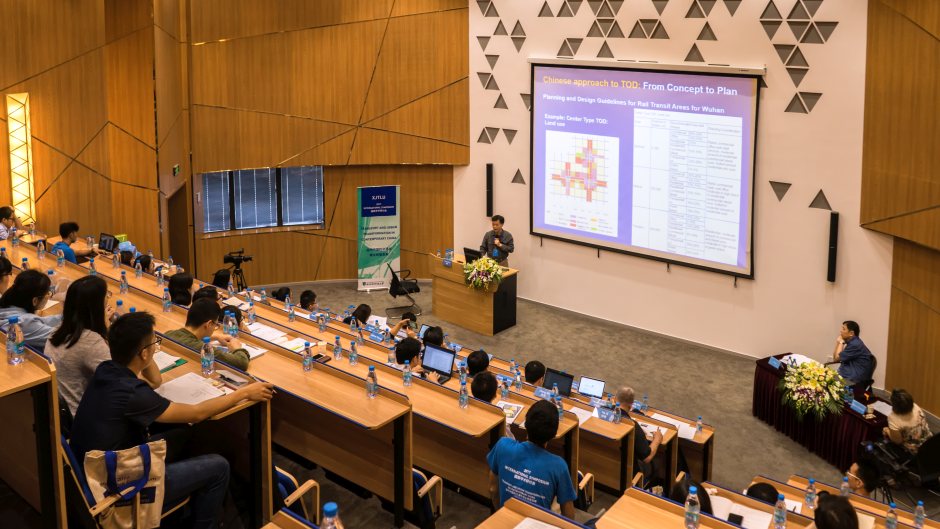 The background to this research starts with China's economic reform that was initiated in 1978 leading to unprecedented urban transformation. Over the past nearly forty years, given large-scale transport infrastructure investments and rapid rural/urban migration and urbanisation processes and despite a growing use of public transport, the rise of private cars has led to serious environmental/health/social/economic concerns and governance challenges.
The four proposed major themes of this handbook are: territorial restructuring and development; technology and environment; travel and social justice; and developmental models and governance, offering a comprehensive coverage of key issues that underpin our understanding of transport and territorial development in contemporary China.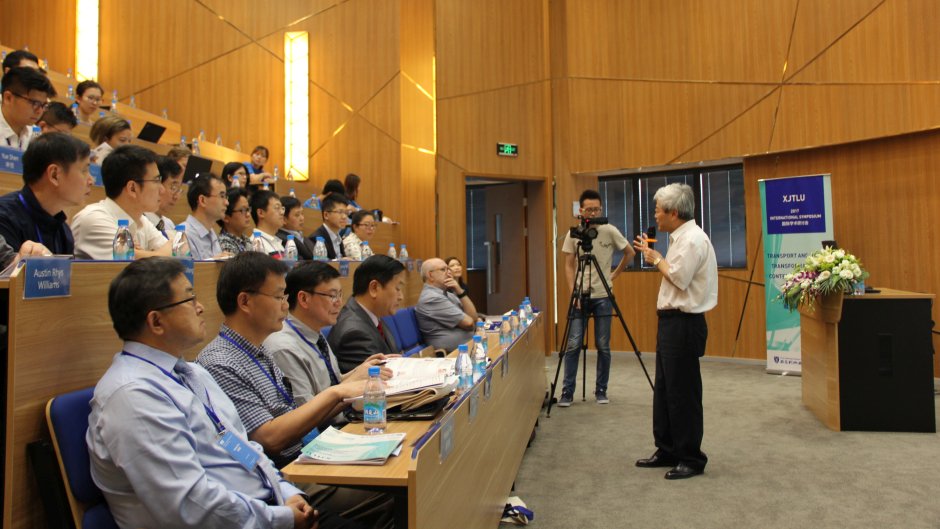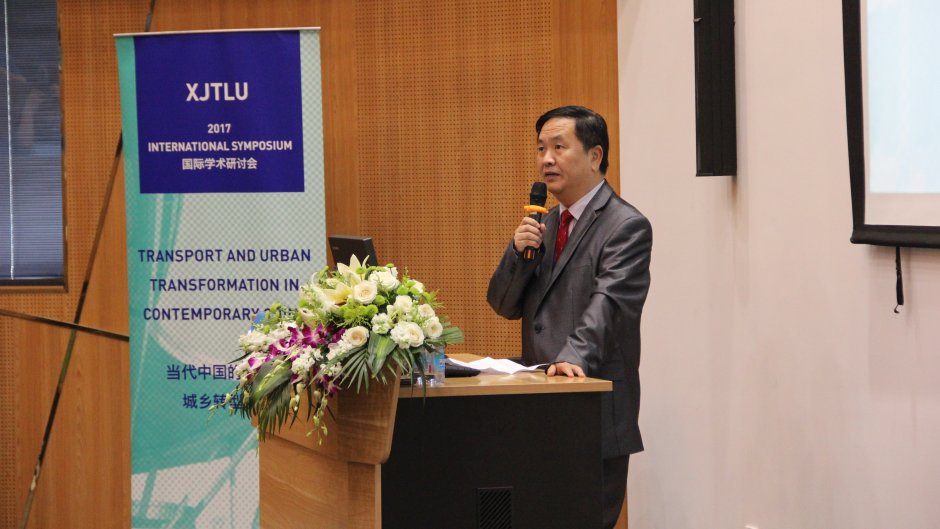 Professor Youmin Xi, executive president of XJTLU, welcomed participants and shared his views on key factors for future society and development that set the background for the symposium. Professor Xueming Chen, head of the Department of Urban Planning and Design at XJTLU, continued by highlighting the interwoven relationship between transport and cities.
Professor David Goodman, head of China Studies at XJTLU, introduced EEP's 'Handbooks of Research on Contemporary China' and two books published in the series: 'The Politics of China', and 'China and Developing Countries'. The forthcoming handbook on transport and urban transformation will be a subsequent edition in the series.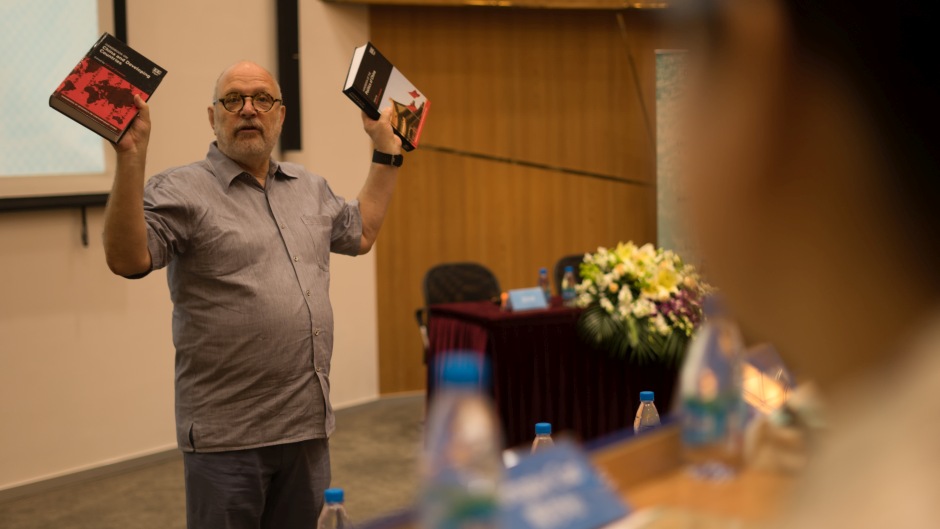 Dr Chia-Lin Chen, lecturer in UPD at XJTLU, is the lead editor for this transport handbook alongside three well established co-editors Professor Haixiao Pan from Tongji University, Professor Qing Sheng from University of Washington, and Associate Professor Jixian Wang from Hong Kong University.
She explained that the handbook has provisionally 34 contributors for 23 chapters excluding the Introduction and Conclusion, and that the authors of 20 papers intended as chapters attended the event.
"The symposium offered a great opportunity for chapter contributors to present their drafts and to get to know each other's work from a holistic perspective," said Dr Chen.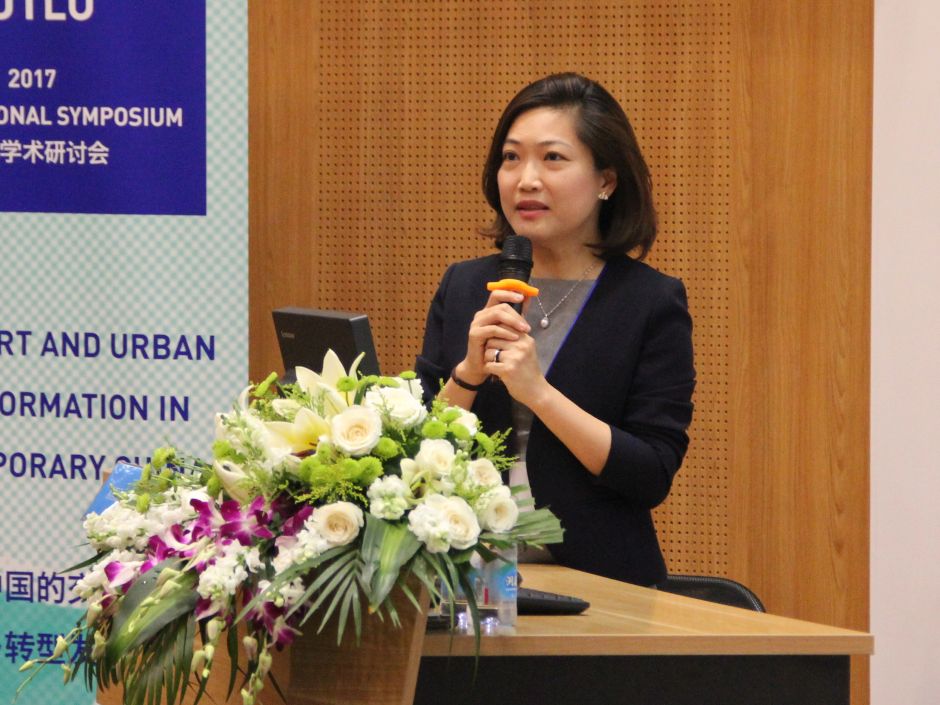 As well as presentations by the authors of papers, discussants were appointed for each paper to give thorough critical comments, and external participants also joined the symposium to take part in the debates and discussions.
"As such, the symposium provided valuable insights for revisions on the book chapters that will presumably lead to a high-quality international publication," she said.
Dr Chen introduced how the handbook was developed and structured, and the timeline of the book project. She explained, "Since the invite from EEP last July, the book project has been going for nearly a year, including setting a research agenda, initiating the outline, inviting contributors, and completing the first draft.
"We looked for the best contributors and a mix of internationally established and emerging academics in the relevant fields. Although managing the whole book project is nerve-racking, I'm pleased to see what we have achieved thus far. Under the current academic climate writing books is seen by some as a lesser priority than accruing publications in journals, but being involved in such important handbook is meaningful to me," said Dr Chen.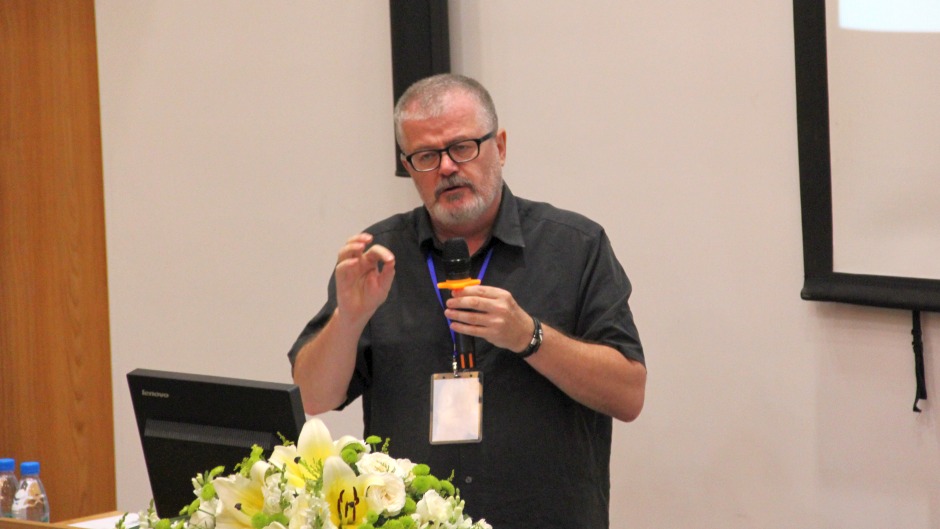 Former associate professor in the Department of Architecture at XJTLU, now senior lecturer at Kingston University, London, Dr Austin Williams presented his paper, 'Mobility and Chinese Dreams', and offered comments on another paper, 'Port-city development in China'. He said:
"It was a real pleasure to attend such a well-organised and well-thought out conference. It was an event that had stimulating content, excellent speakers, impressive facilities and faultless coordination. But more importantly it had a deeply important intellectual objective: to critically explore a core subject with a range of academic authors to produce rigorous content for an academic publication.
"XJTLU is to be congratulated for maintaining such academic standards," Dr Williams continued. "Above all of this was the ever-present and good-humoured coordinator, Chen Chia-lin who orchestrated the event, including the intellectual direction and challenging content. Without her depth of knowledge and guiding hand, this event would simply not have happened," he said.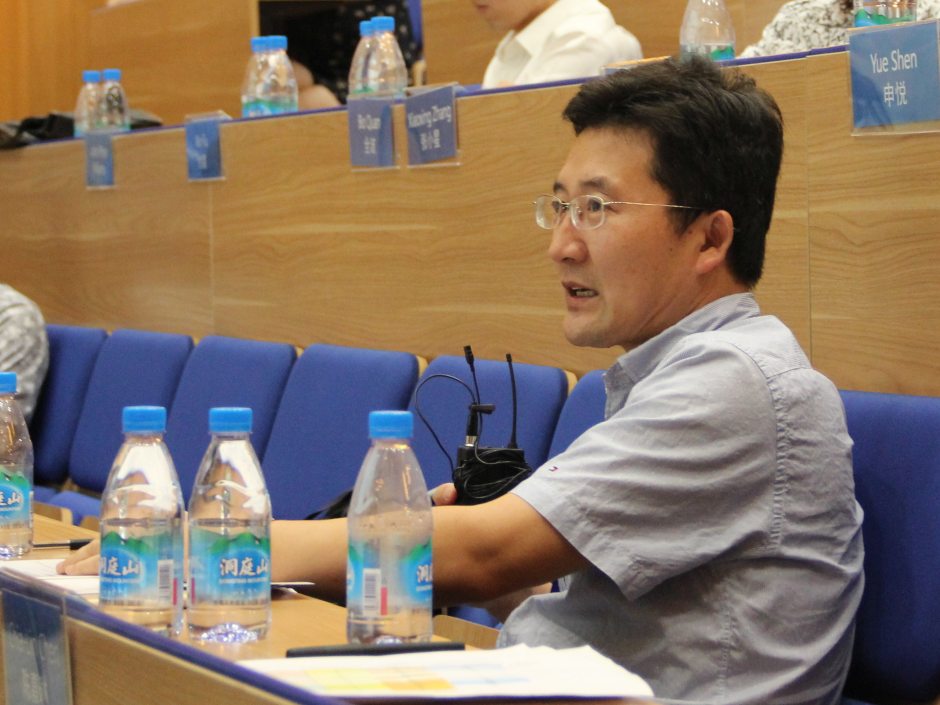 Professor Pengjun Zhao from Beijing University, editor-in-chief of Cities, an international peer-reviewed journal published by Elsevier, was the session chair on 'Transport and Technology', presented his paper on transport and social justice, and was a discussant.
"This was a fantastic conference with a really focused theme of transport and urban transition in China," he said. "It was great to see new research progress in the field through the excellent presentations at the conference," he said.
Dr Sophie Sturup, lecturer in the Department of Urban Planning and Design at XJTLU and a discussant for the paper on well-being and commuting, reflecting on the two days' discussions, stated: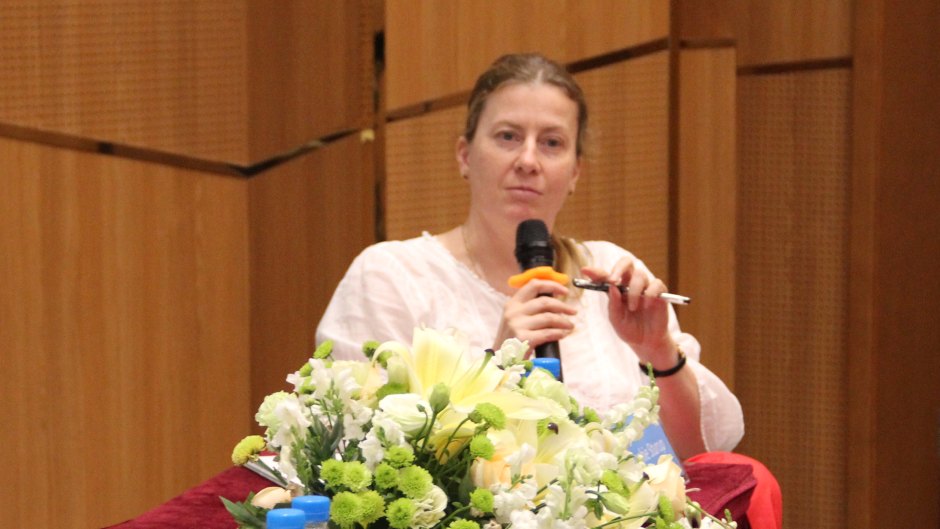 "This conference brought together a wide range of researchers working on transport in China, and provided me with an excellent opportunity to understand the field overall," she said. "The design of the conference, with papers being available for commentary by selected 'readers' prior to the start of the event, made for an extremely interesting event with the opportunity for presenters to really develop their work more fully."
Several international students came a long way to Suzhou for this event. Kyle Chan, a PhD student from Princeton University in USA, said: "I learned a tremendous amount about the deeper policy, organisational, and even behavioural issues that underlie China's rapid changes in mobility and urbanisation. Best of all, I had the chance to see what scholars at the cutting edge of their fields across China and internationally were currently focusing on."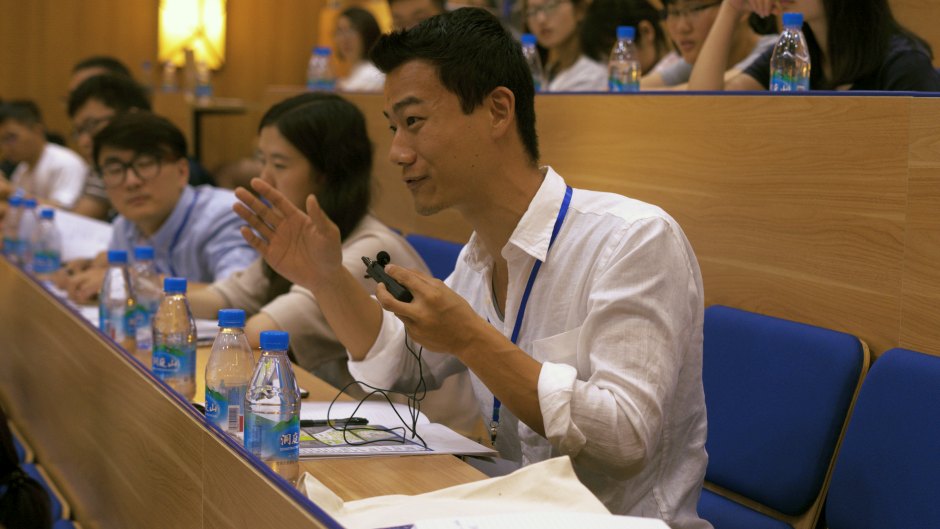 Chao Du, a PhD student from Hong Kong Baptist University was grateful to participate after her supervisor Professor Donggen Wang shared the conference information with her:
"It was an impressive experience," said Chao. "From the first time I saw the paper topics, I decided to come here due to its extensive coverage. As a student, I hope to learn more about frontier research in this field. What I obtained from this conference exceeded my expectations.
"I feel honoured to have had the opportunity to talk with Professor Wang and listen to his instructions," she continued. "I liked the discussion time after each paper which gave me more time to think and learn about others suggestions on the topic," she added.
Weinan Tong, assistant engineer at Shanghai Shentong Metro Group Co., Ltd was also among the participants. He commented:
"It was a very instructive conference discussing all the perspectives of current and future issues in Chinese transportation planning. I learned most about the cooperation of each stakeholder in cases such as HSR towns, air-rail integration, railway reform, and BRT policy transfer, all of which are worth such a deep and systemic discussion," he said.
XJTLU students were also among the participants. "The two day symposium was quite intensive and of very high quality," said Mengchuan Liu, a masters student and event volunteer from the Department of Urban Planning and Design. "I learned a lot from these knowledgeable speakers about the transport and urban transformation field. Meanwhile, as a volunteer, this conference gave me a great opportunity to collaborate with different people. It was an excellent experience for me."
The final discussion session culminated in synthesising a few key messages from the event, and discussing the next steps. China is a world leader in fields associated with advanced technology and daily mobility such as bike-share schemes and online ride-hailing services. The new perspective is no longer limited to how China can learn from overseas but also on the role Chinese innovations can play in other countries.
Book contributors will continue to make improvements to their chapters over the following months based on comments from discussants, participants and external reviewers. The handbook is scheduled to be published by November 2018.
The symposium was organised by the Department of Urban Planning and Design at XJTLU, co-funded by the Department of China Studies, the Research Institute of Smart and Green Cities, and the Research Institute of Urbanisation. The co-organisers were the Urban Transport Planning Academic Committee, and the Urban Planning Society of China, which assisted to publicise the symposium nationally. The conference organisers also thank the committed volunteers who were essential in making the event such a success.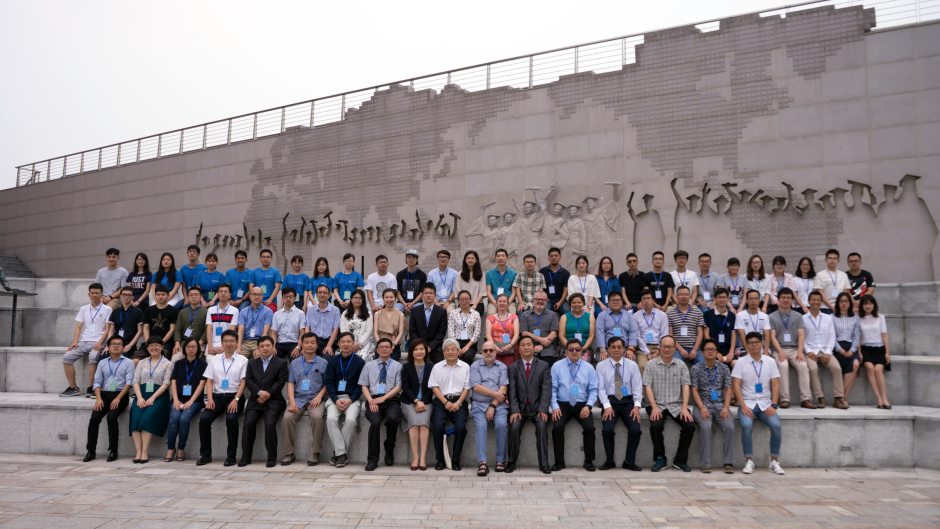 (photos by Baokun Wei, Xuxiong Xiao, Jing Zhang, Pengyang Luo; editor: Jacqueline Bánki)