An event at Xi'an Jiaotong-Liverpool University held in partnership with Oxford University Innovation sought to improve collaboration between Chinese and British companies in the areas of urban mobility, artificial intelligence, and biopharmaceuticals.
'The 2017 China-UK Technology & Innovation Forum- Smarter UK: AI and Bio-Pharm Sessions', organised by the Research Administration Office of XJTLU, was held in the South campus International Research Centre.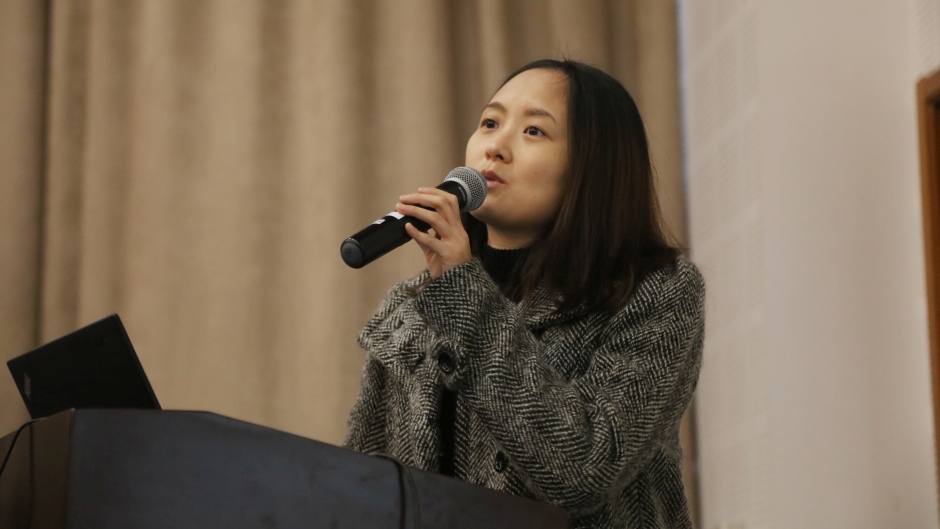 Speakers at the event included Agne Milukait of bicycle sharing platform Cyle.land, Dr Evgeniy Donchev of technology company LoMaRe that intends to revolutionise the computer memory market, and Dr Paul Finn of Oxford Drug Design, a spin-out from the Chemistry Department at the University of Oxford focused on the discovery of new antibacterial compounds.
Ya-hsin Shen (pictured above) introduced Oxford University Innovation (OUI), The University of Oxford's technology transfer and consulting company that helps researchers to commercialise their intellectual property, among other services.
Agne Milukaite (pictured above), who founded Cycle.land in Oxford in 2016 with the support of OUI, explained how the company offers peer-to-peer bicycle sharing through a specially-designed app as well as services to big bike-sharing companies such as Mobike and Ofo:
"Cities are becoming bigger, denser, and more populated," said Ange. "We believe that bikes are the future of sustainable urban transport, and by more efficiently allocating bikes to riders, bike-sharing makes effective use of existing resources rather than creating more bikes."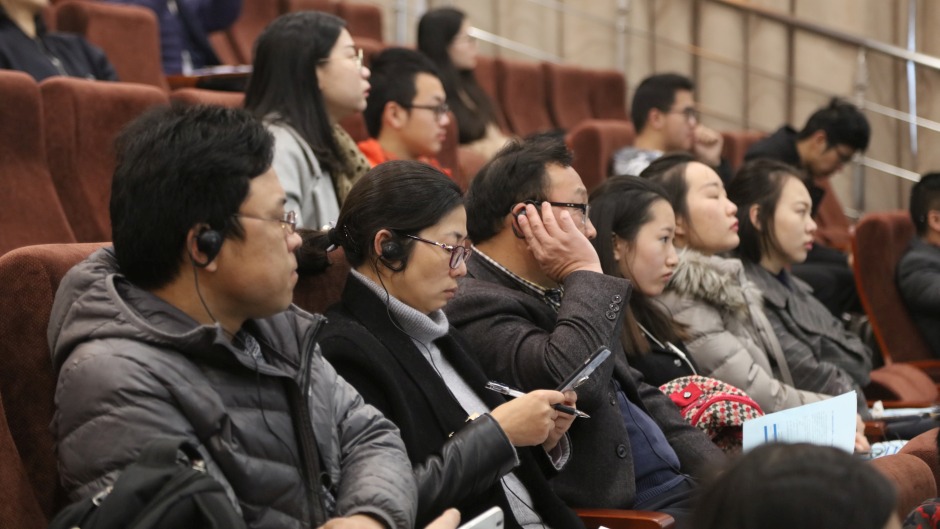 There was also a display of research projects from the University of Oxford and XJTLU which attendees could examine during breaks between presentations: 'The Oxford-XJTLU Achievement Exhibition'.
Dr Evgeniy Donchev introduced his technology company LoMaRe, a recent spin-off from Imperial College London:
"We see ourselves becoming the next leader in mainstream memory technology," said Dr Donchev. "We live in a 'smart world', and by 2020 the internet of things (IoT) will be a $4 million industry. All IoT devices require embedded memory and our company aims to be the leader in this field by commercialising scientific innovation," he said.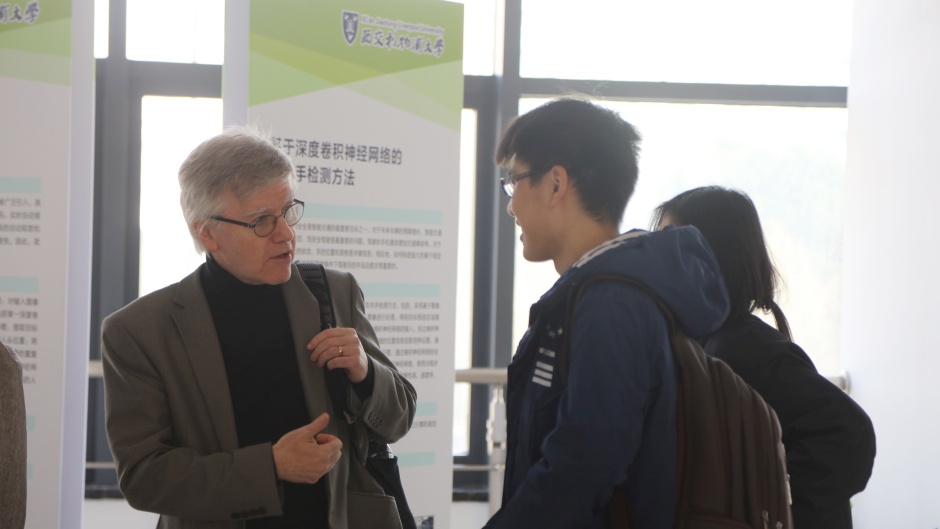 Dr Paul Finn (pictured above with XJTLU students), CEO of Oxford Drug Design, explained how his company is addressing the urgent need for new antibacterial drugs:
"The world is waking up to the fact that the emergence of resistance of bacteria is becoming a major threat to health," he said. "There are now bugs around the world that are resistant to all of the currently-approved marketed drugs. Our company uses a computational platform to develop new drugs, utilising AI and machine learning technology."
Other speakers at the event included Dr Wenming Ji of Oxford Cardiomox, a company providing early detection and clinical diagnoses of heart diseases, and representatives from Oxford Autonomous Vehicles and an OUI-supported project for a non-invasive blood glucose test.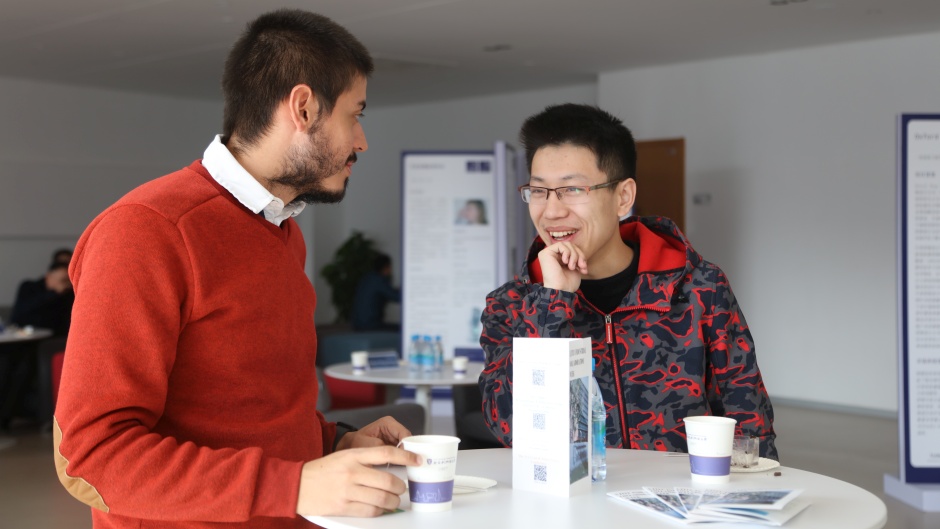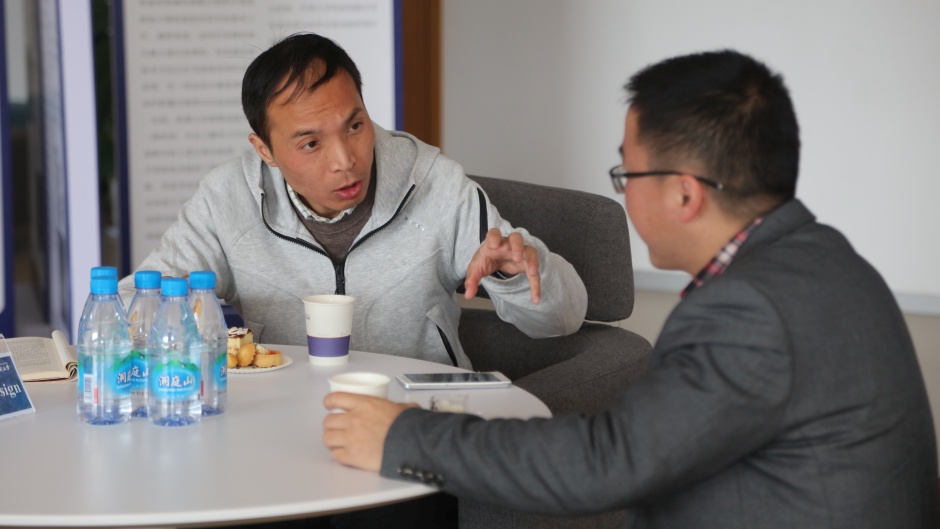 Event co-organisers included: Suzhou Technology Bureau; Suzhou Science and Technology Association; Suzhou SIP Technology and Informatization Bureau; Suzhou SIP Suzhou Science and Technology Association; Suzhou Industrial Park Science and Technology Development Bureau; Suzhou Dushu Lake Research and Education Innovation Management Committee; and Suzhou Industrial Park SME Service Center.
The International Technology Transfer Centre is XJTLU's equivalent of OUI, overseeing the commercialisation of new technologies and providing a model for research in fields such as bio-technology, nanotechnology, bio-medical, information technology, communication, food, energy and health.
The Oxford-XJTLU Achievement Exhibition is on display in the South campus International Research Centre until 10 December.
by Danny Abbasi; photos by Liping Tian